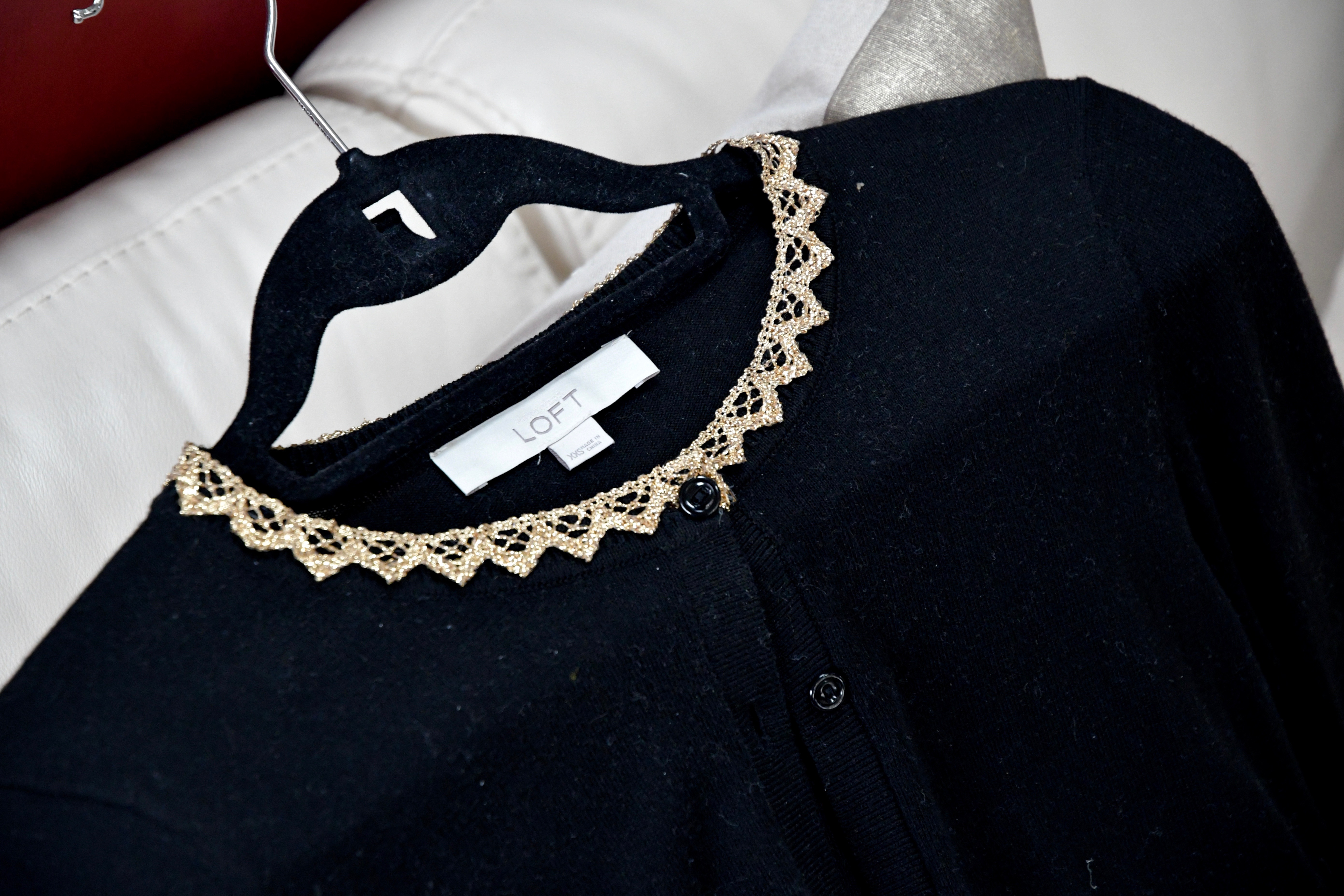 Start your New Year wearing something unique.  Perhaps something that you've made?  Within 10 minutes, you can sparkle your sweater up.  All you need is a sweater, ribbon, clear thread, and a needle – that's it!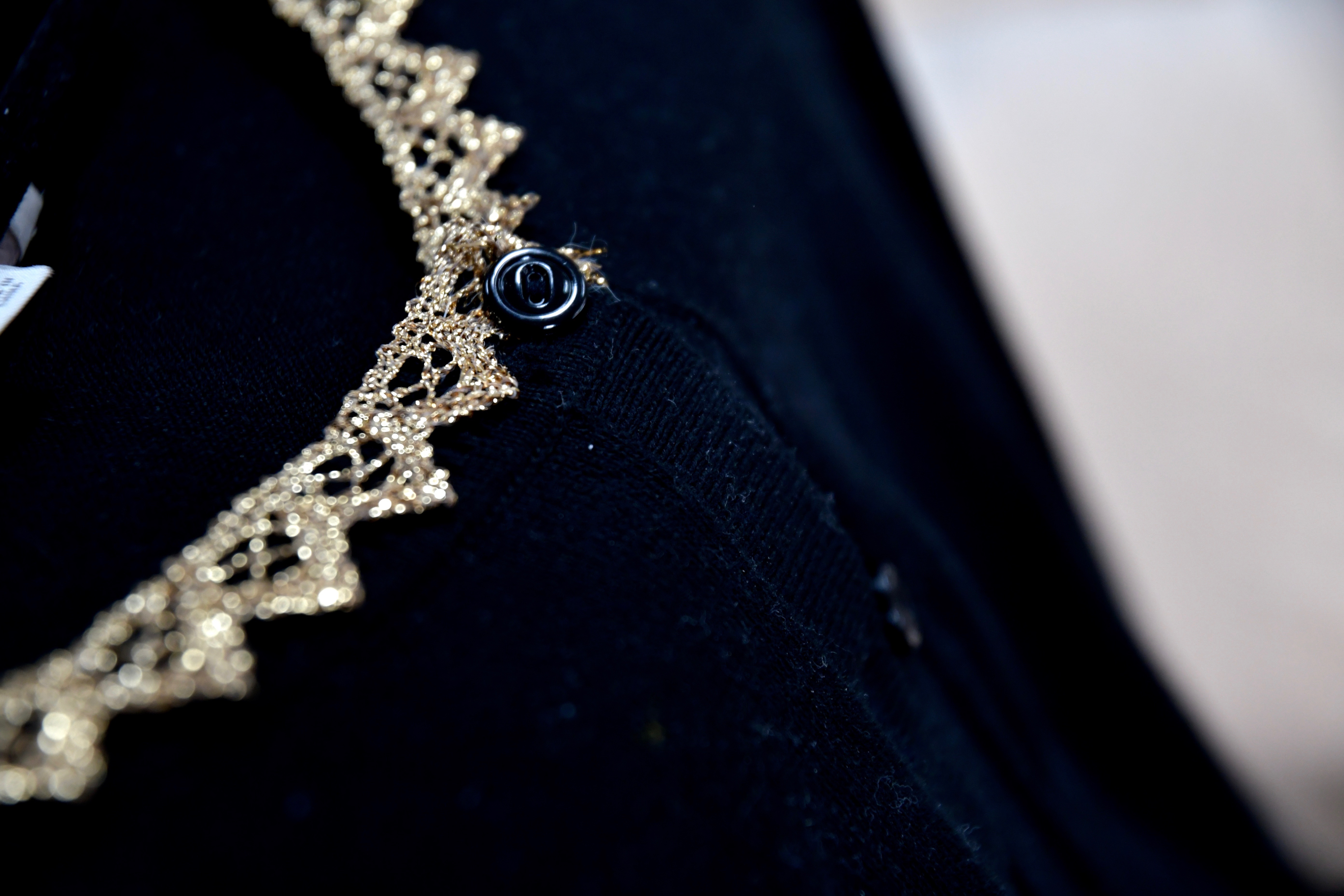 On a recent trip to New York City, I visited M&J Trimming, a huge store filled with ribbons and other embellishments.  They have a vast selection of ribbons at every thickness, color, shine, and it's truly a place to visit if you have the chance.  What caught my eye was this ribbon, and I decided to sew it onto my bland black sweater in my closet.
Instead of spending more money on buying a completely new sweater, you can simply purchase some trimming, and sew it on.  Within minutes you can get a customized, and embellished sweater (that looks 100 times more expensive than it is :)).
Ready to get started?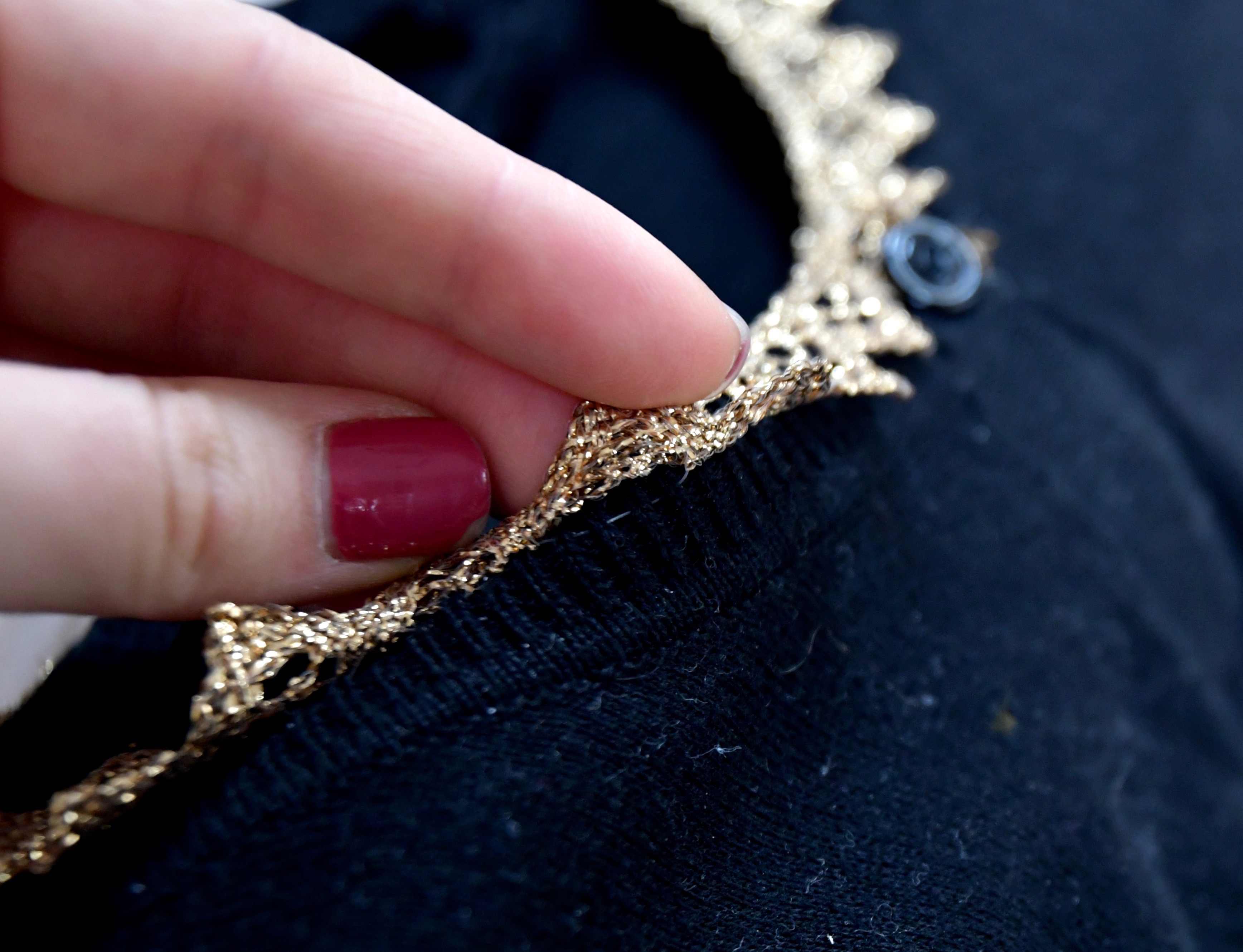 Items needed:
ribbon (make sure that your ribbon is mobile, meaning that it can go on a curve without making bumps)
clear thread and needle
Instructions:
Leave about 1/2 inch of ribbon on each of the sweaters' corners, tuck them in (on the front), and pin.  Then place your ribbon around the neck of your sweater, pinning along the way.
Thread your needle with the clear thread, and bring the needle towards you from the inside sweater.
Begin to sew from one corner (closer to the top of the ribbon), taking small parts of the sweater and the ribbon along the way.  Make your stitches light, do not pull tightly.  Once you pull tightly, the sweater can bunch.  Repeat the sewing about a 1/4 inch below the original stitch as shown in the picture above.