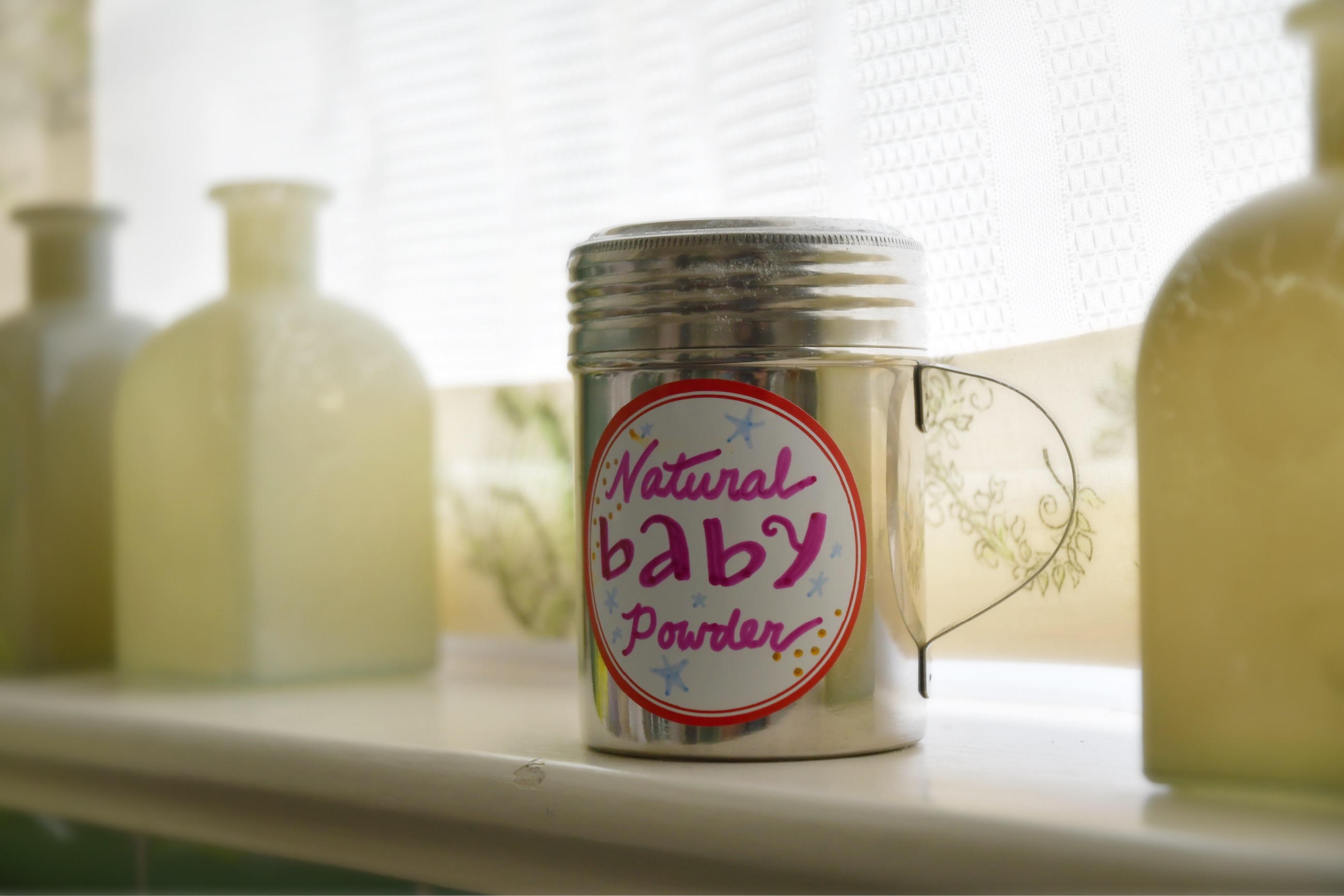 Remember the days when your parents would sprinkle baby powder all over you?  Maybe not.  But when you think of a baby's scent, Johnson and Johnson's (J&J) baby powder almost always pops into your mind.  Let's face it, you don't have to be a baby to enjoy this product – many have been using it their whole lives.  Nevertheless, this beloved product has recently been under scrutiny, as women are blaming pharmaceutical giant J&J for their ovarian cancer.  You might be thinking:  How is baby powder even related to ovarian cancer?
The answer is talcum powder.  Talcum powder is the primary ingredient in J&J's baby powder, and comes from talc: a clay mineral constituting of hydrated magnesium silicate.  Although there is some conflicting research, numerous studies indicate that with years of dusting around or in intimate personal parts, women have a higher risk of getting ovarian cancer.  (Around your private parts can even include dusting it on your underwear.) In a recent study in June 2013 published by the Journal Cancer Prevention Research, researchers analyzed data of 2,000 women from 8 different studies.  They concluded that women who use talcum powder for their vaginal hygiene were 20-30% more likely to develop ovarian cancer.  I think many women would agree that even an elevated chance of ovarian cancer is serious enough for you to stop using it.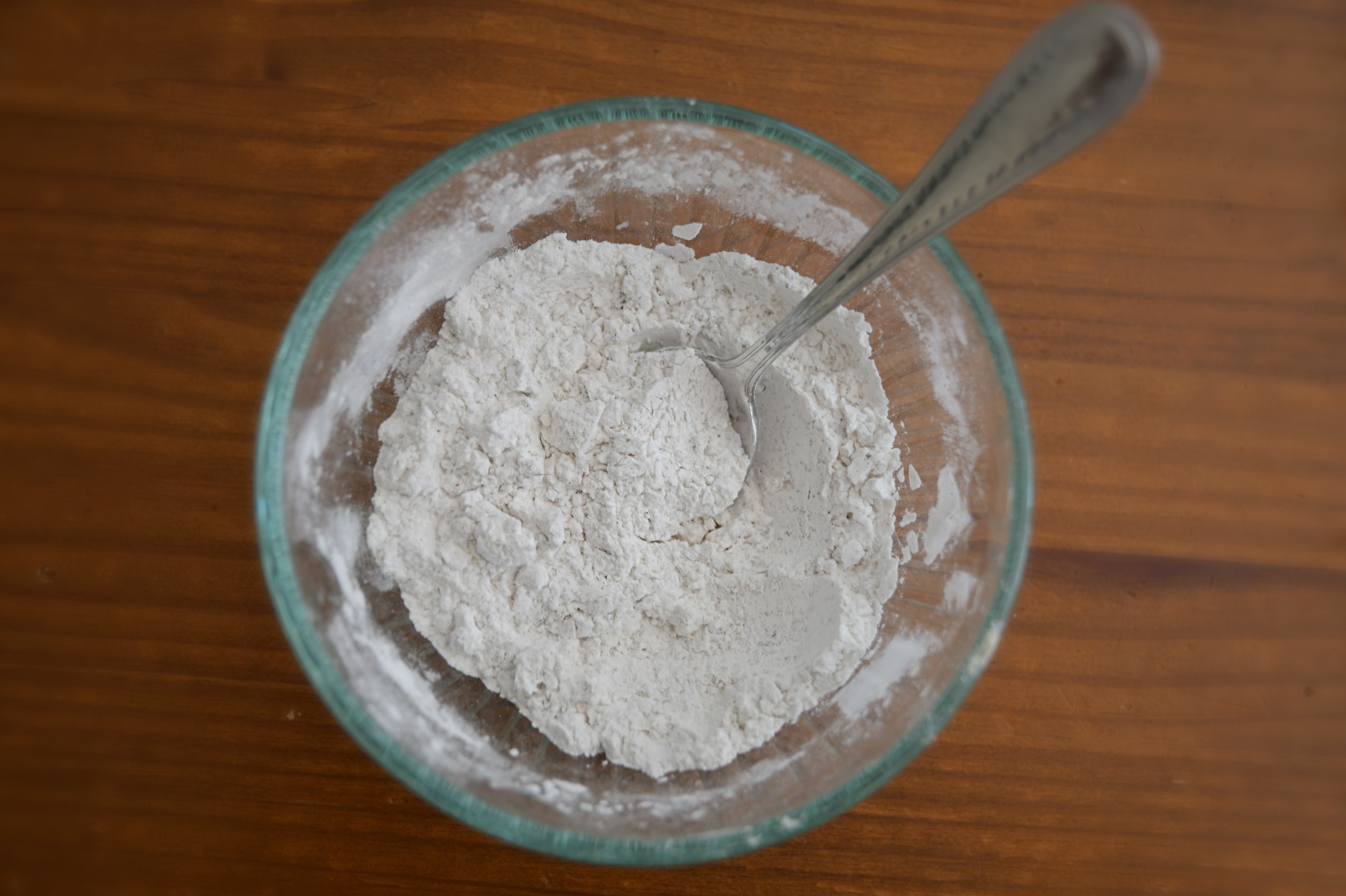 So, what are your options if you want a better baby powder that's cheap, effective, and reliable?  DIY baby powder with only 4 ingredients:  tapioca starch, arrowroot powder, oats, and lavender.
Tapioca starch (or flour, same thing) and Arrowroot powder:  Both have the natural and best qualities of talcum powder – they're able to absorb moisture, keeping you or your baby cool and comfortable.
Oats:  Perfect for even the most sensitive skin, oats naturally have vitamin E.  Vitamin E, also known as tocopherol, has antioxidants which prevent aging, and also has natural moisturizing qualities since it's a lipid.  Also, oats help treat rashes, eczema, and even acne.
Lavender:  As some of you may know, lavender has a plethora of skin benefits such as soothing irritations, and combating eczema to name a few.  You'll probably be happy to know that lavender has antibacterial and anti fungal  properties.  Plus, it smells great!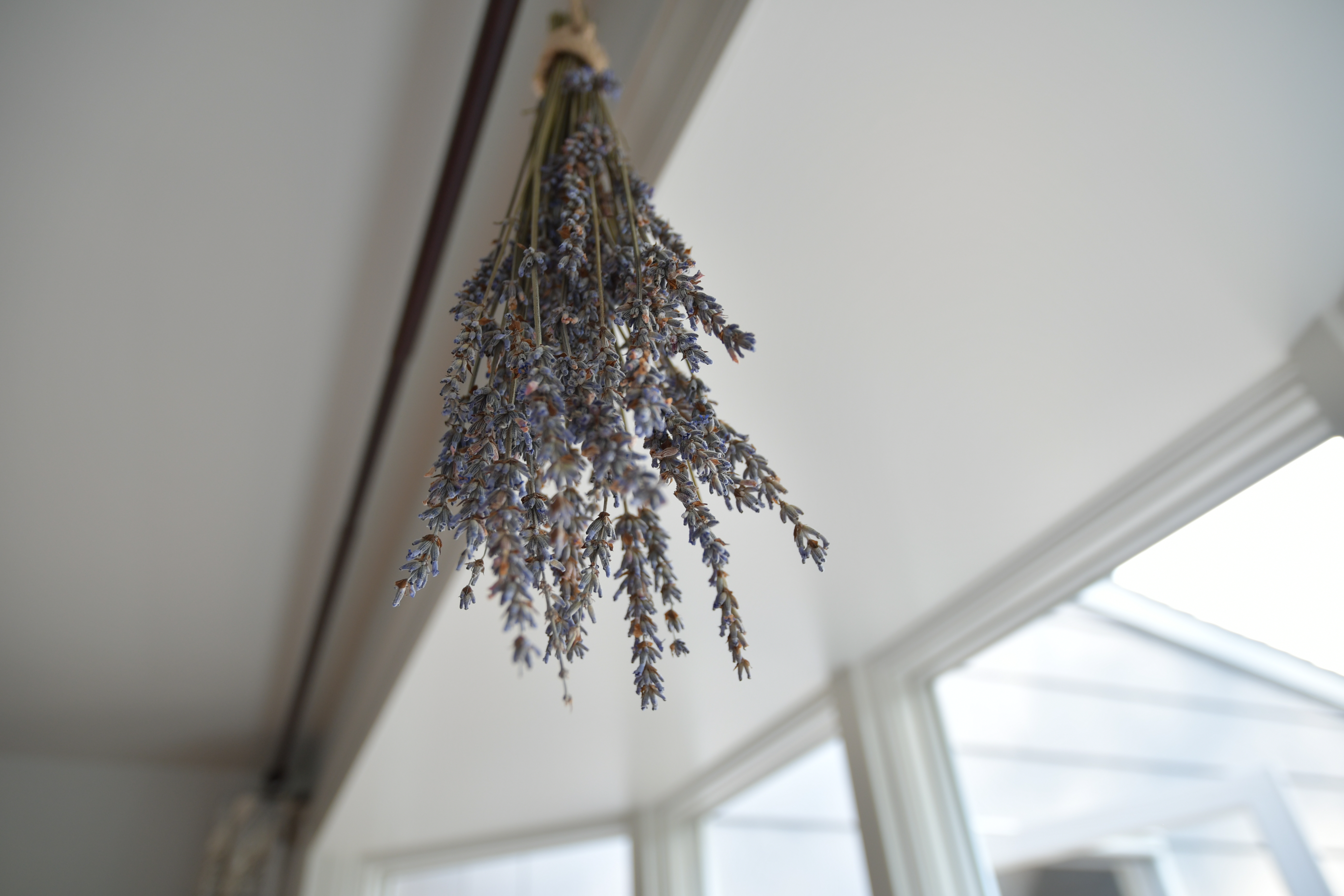 For roughly $6 (for a 4oz container), Johnson and Johnson offers a product that keeps both body moisture and odor under control… And I have to say that making this baby powder does all this – but in the healthiest ways possible, and due to its ingredients, it even tackles other skin issues. Think these ingredients are too expensive?  Well, I'm glad to tell you that for a 4oz container of this diy baby powder, you only spend roughly $2 (using the ingredients in the links above).  That's four dollars off J&J!   One of my favorite parts about this is that you don't have to continuously waste plastic – or even use plastic at all.  I like to use these metal shakers, but if you go through baby powder quickly, opt for a bigger shaker.  Also, add fun little labels to make it personal!  Considering the cheap cost, the beneficial ingredients put in, environmentally friendly factor, and of course, your health, there's no reason you shouldn't put 5 minutes aside to make your own baby powder!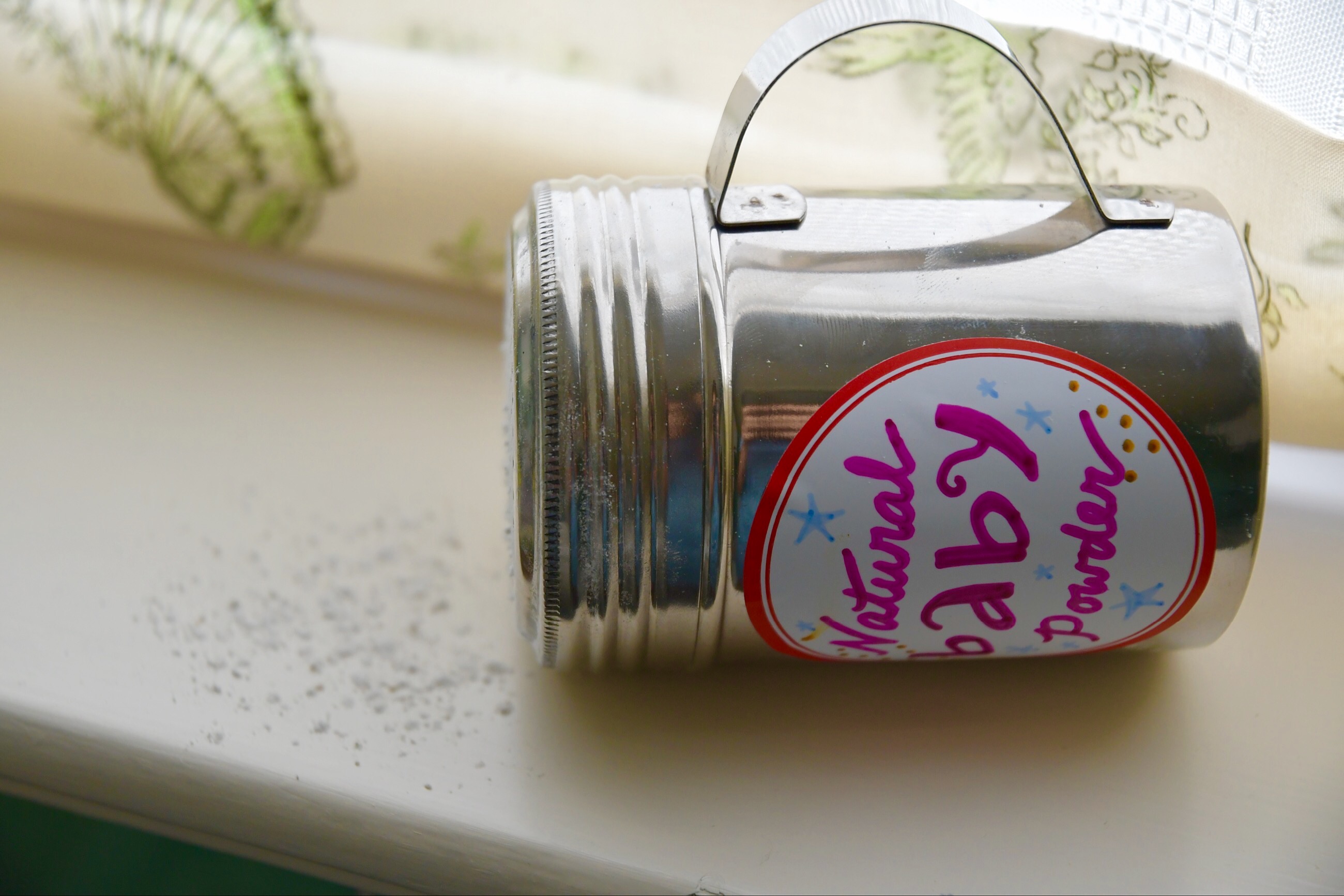 The 4 Ingredient Baby Powder
Recipe type:
Baby Product
Ingredients
¼ cup tapioca starch
¼ cup arrowroot powder
2 tbsp oats*
1 tbsp dried lavender seeds
Instructions
In a bowl, mix tapioca starch and arrowroot powder.
In a blender, blend oats and dried lavender together until it reaches a flour-like consistency.
Add oat-lavender flour to the starches and mix.
Spoon it into your shaker.
Notes
*If you are celiac or have a gluten allergy, make sure to get gluten free oats.
Works Consulted
"Talcum Powder & Ovarian Cancer – Claims from Women." DrugWatch. DrugWatch, 2016. Web. 22 Aug. 2016.
"Talcum Powder Lawsuits: Johnson and Johnson Ovarian Cancer Claims." DrugWatch. DrugWatch, 2016. Web. 22 Aug. 2016.