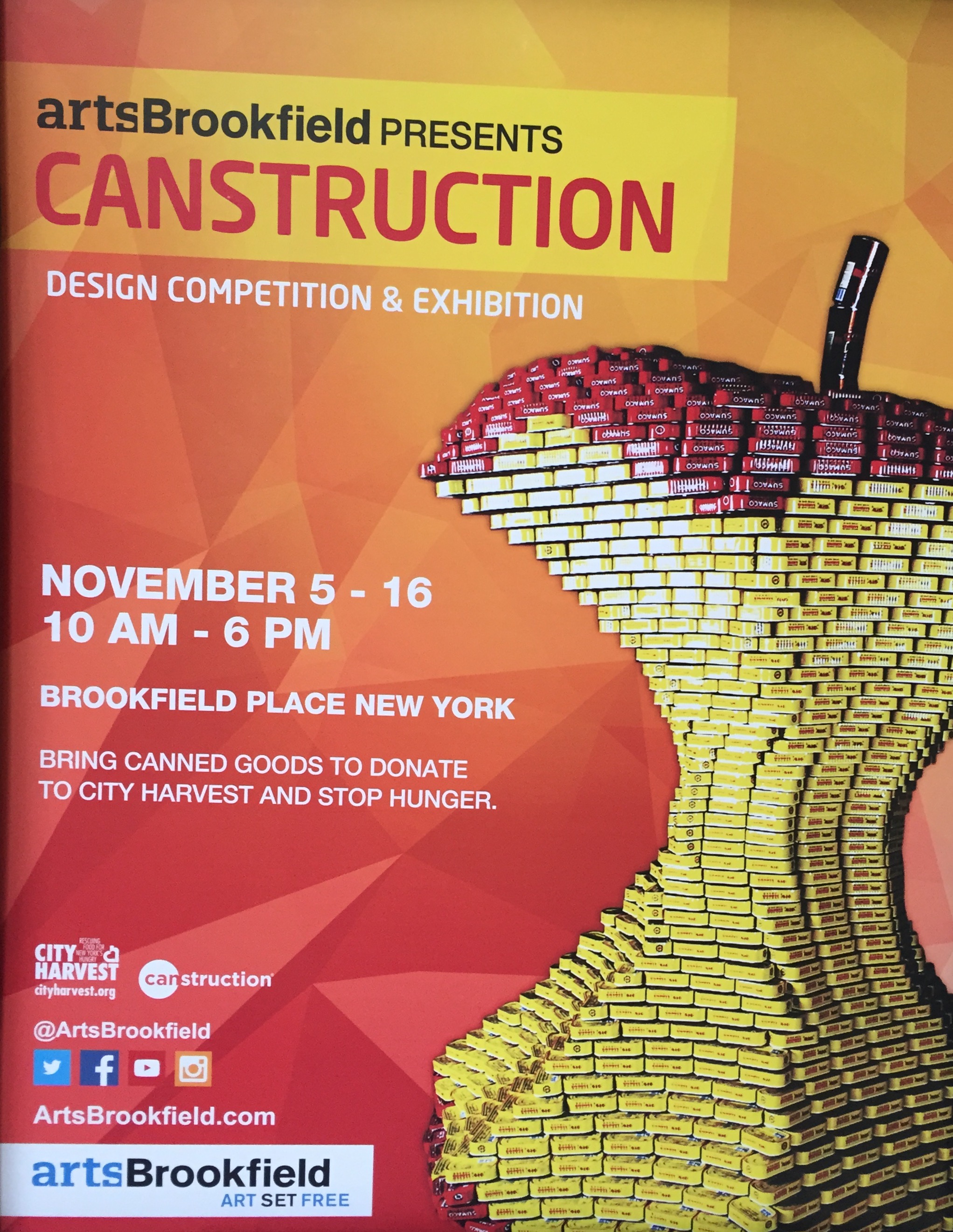 On November 5th, I visited a Canstruction site in New York City.  Canstruction is a charity that hosts creative events in over 150 cities each year.  Architects, engineers, and artists gather to create unique structures made out of cans of food.  During the exhibition, the sculptures are given fun awards, and at the end, all cans are donated to nearby hunger organizations.  All you have to do is donate cans and enjoy the artistic sculptures!
On the side to each structure, there is a title, short explanation, team member names, and what the sculpture consists of.  For example, this structure is called the "Eye on Hunger" and the explanation states, "A tuna fish eye.  With this structure, our team wanted to make a statement about how often times we see hunger in the streets of New York, but it's not always easy to help.  So we created a symbolic eye, that sees all of the people we have failed to help in the past, and hopefully the food donated for the canstruction will reach them if they are still in need."  This "eye" is made out of tuna, tomatoes, pasta, and black beans.
One of my personal favorites was "Harold and the Purple CANS" inspired by the children's story "Harold and the Purple Crayon", and "What's Up, Doc?" inspired by the beloved Bugs Bunny.  There are so many interesting sculptures, and all for a good cause.  Visit a canstruction site near you!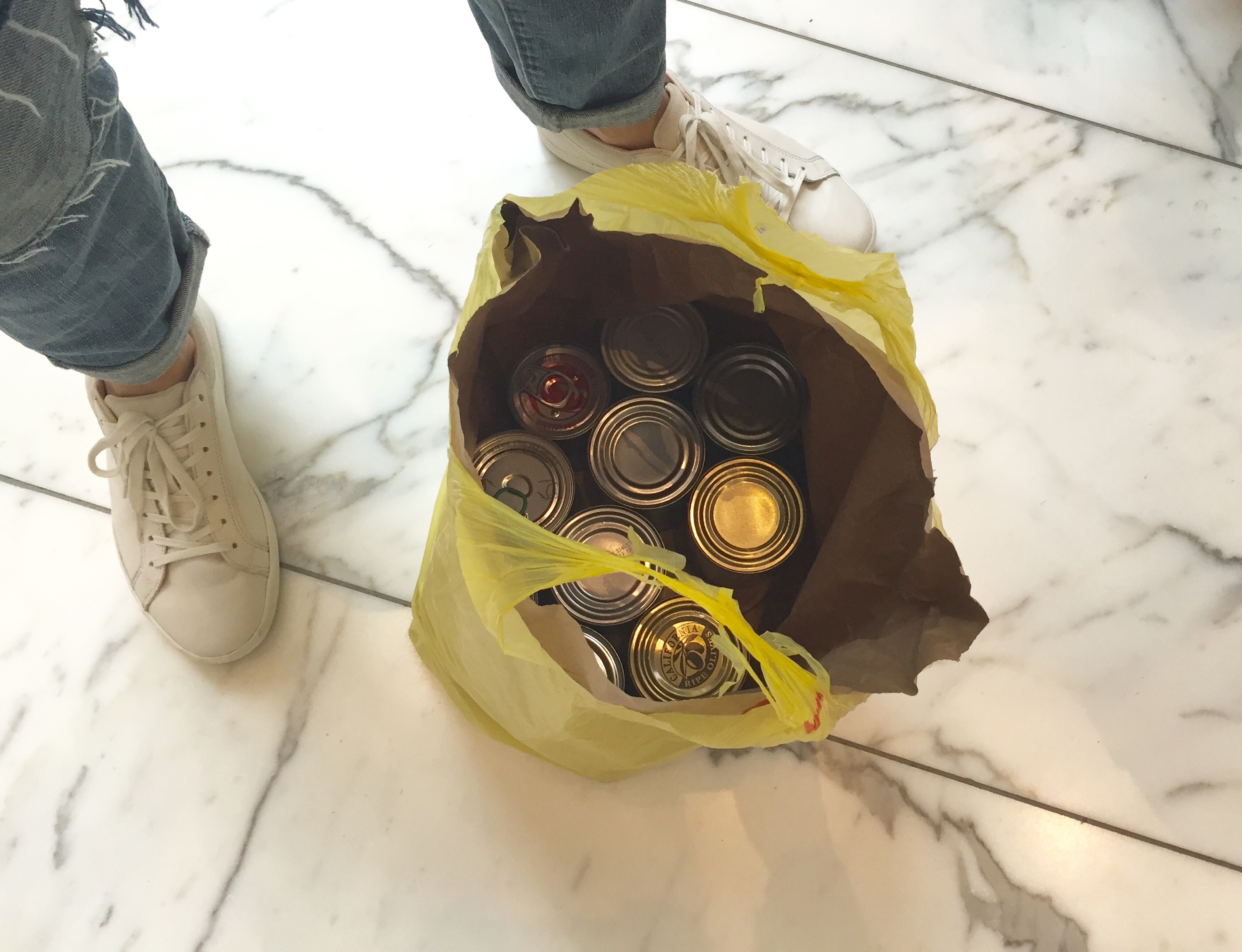 And remember – all you need to do is bring cans!