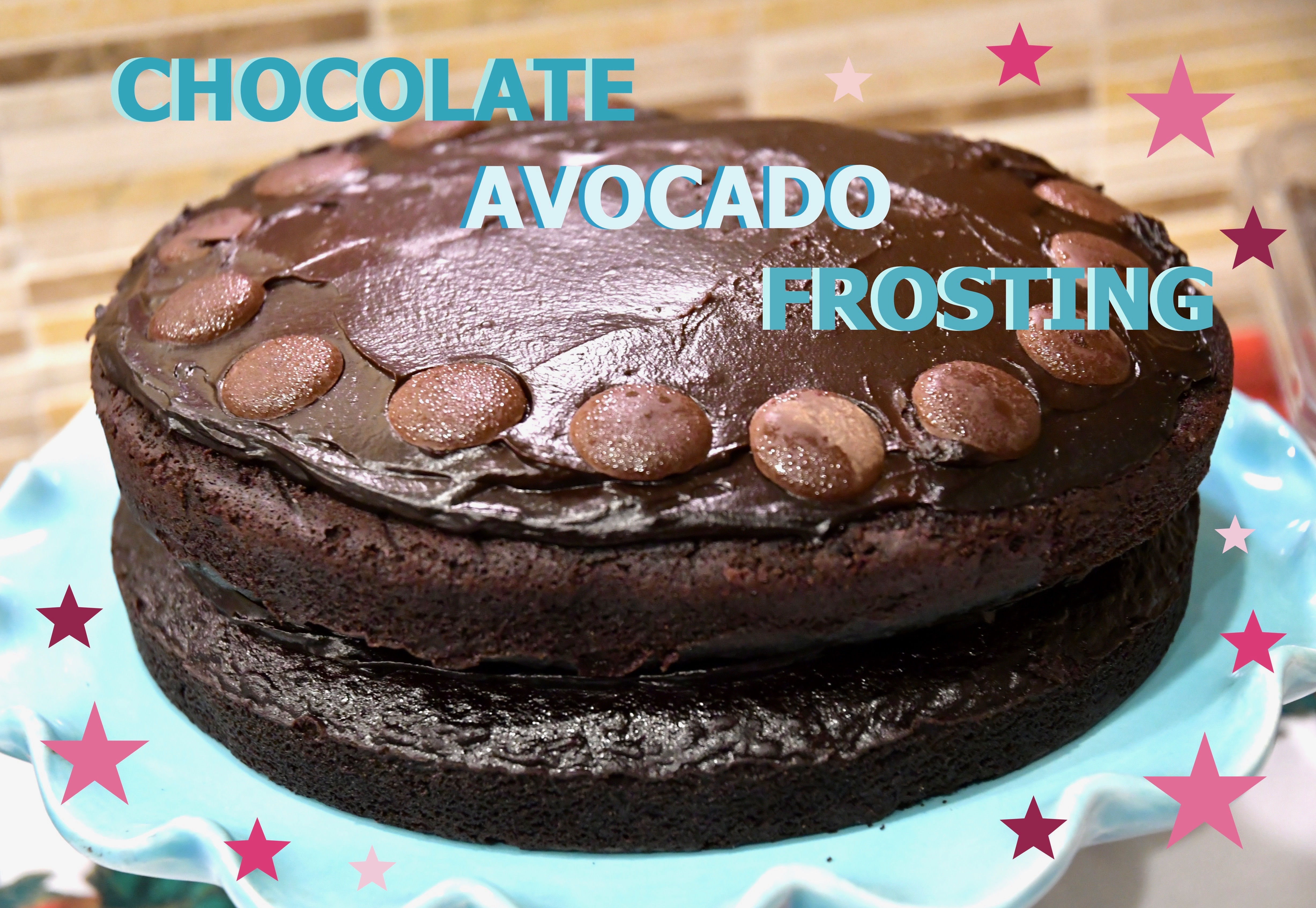 Enjoying chocolate frosting shouldn't have to be full of guilt.  Luckily, with this chocolate (avocado) frosting, you get the best of both worlds: the healthy fat and the decadent chocolate.
You're probably thinking, "What?!?!  First, she shows us black bean brownies, and now this?"
And again, trust me, this will be well worth your taste buds.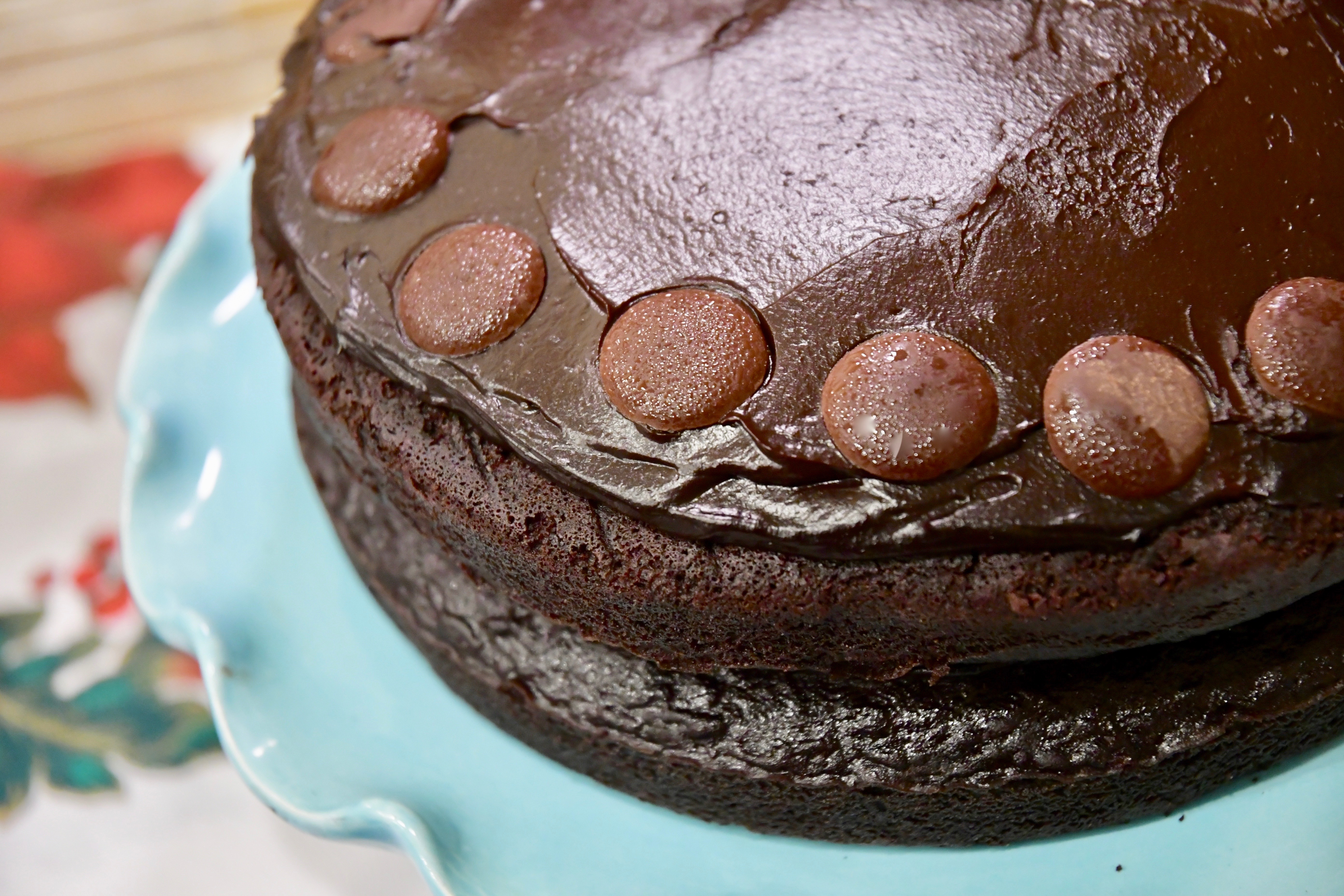 The hunt for a chocolate frosting came around a couple months ago when I was baking a vegan chocolate cake for a birthday.  I didn't want to use a recipe full of refined sugar and I certainly did not want to use canned frosting, leaving me with very limited options.  As always, I was up for the challenge.  I scrolled through my past recipes and came across my avocado pudding recipe.  Pudding and cake?  Not the weirdest combination, but definitely an odd one.  So I tweaked it a bit to make it more like a frosting.  Two words: mission accomplished.
This frosting is not only chocolately, but you don't even taste the avocado (at all).  This frosting accompanies chocolate cake exquisitely, but I must admit some of the kids went for the cake just to scoop up the frosting.  Another benefit: it's extremely easy to spread and frost.  It's a win-win all around.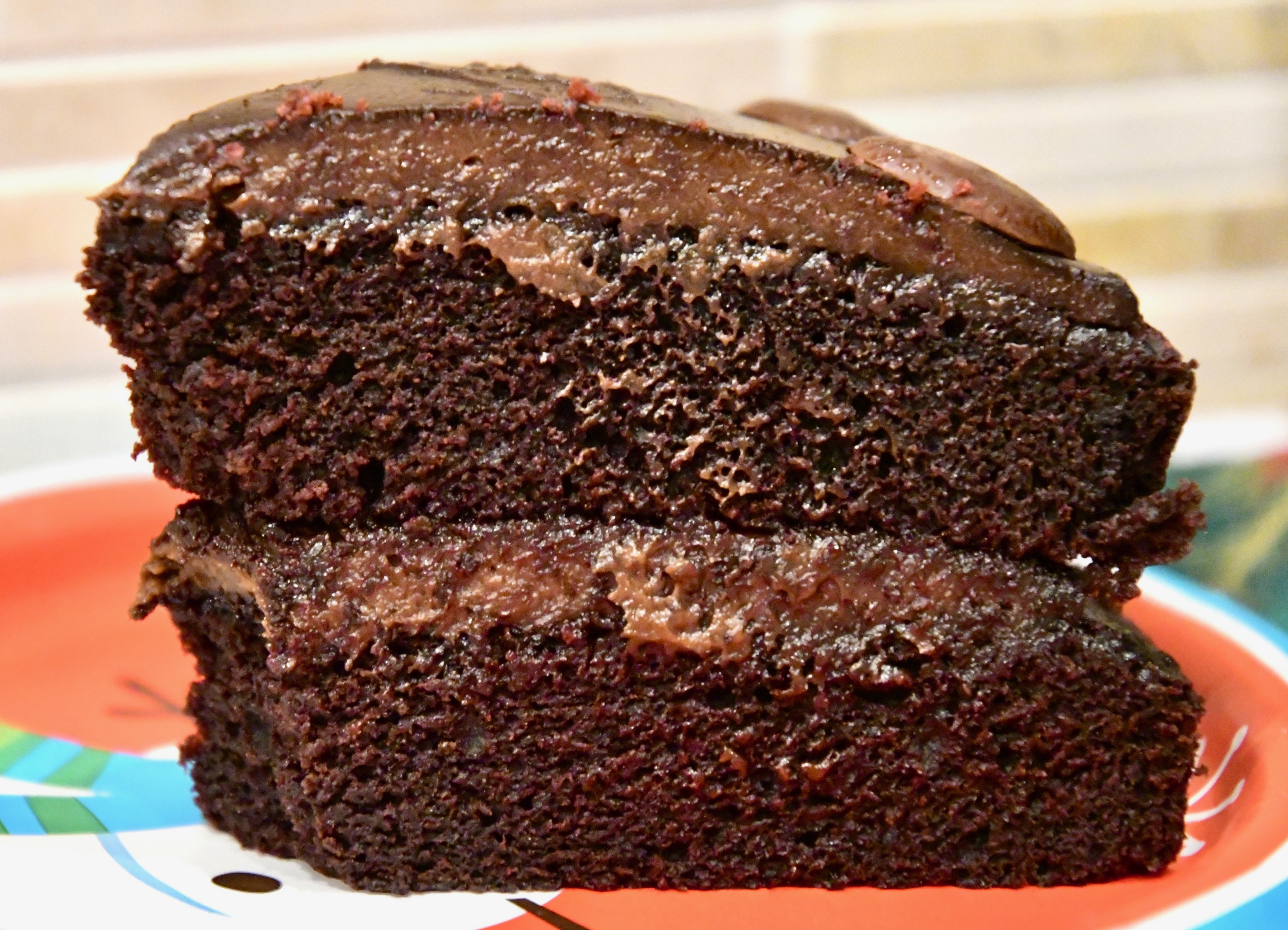 Let's get to the nutrition:
Avocados contain a high amount of potassium, monounsaturated fatty acids (aka "heart healthy fat"), fiber, and antioxidants which help combat aging.  Avocados also containing 25 milligrams per ounce of a natural plant sterol called beta-sitosterol, which has been proven to help maintain healthy cholesterol levels.  It's hard not to love eating cake that supplies great nutrients (as long as it's in moderation!).  In addition, if you were to eat this whole recipe, approximately one typical can of frosting, you'd be consuming about 66g of sugar.  Meanwhile, the whole can of Duncan Hines' Creamy Home-Style Classic Chocolate Frosting has 247g of sugar.  That's quite the difference!  Plus, you get to skip the hydrogenated soybean and cottonseed oil shortening (saturated fat) and corn syrup.
I hope you give this recipe a try – you won't be disappointed (especially if you try it with this vegan chocolate "depression" cake).

Chocolate Avocado Frosting (GF + V)
Cuisine:
Gluten-free, Vegan, Refined Sugar-free
Ingredients
2 medium sized avocados
⅔ cup cocoa powder
⅓ cup maple syrup
2 tsp coconut oil
1 tsp vanilla extract
salt
Instructions
Mix all the ingredients in a blender.
Frost your cake!
Works Consulted
https://www.medicalnewstoday.com/articles/270406.php