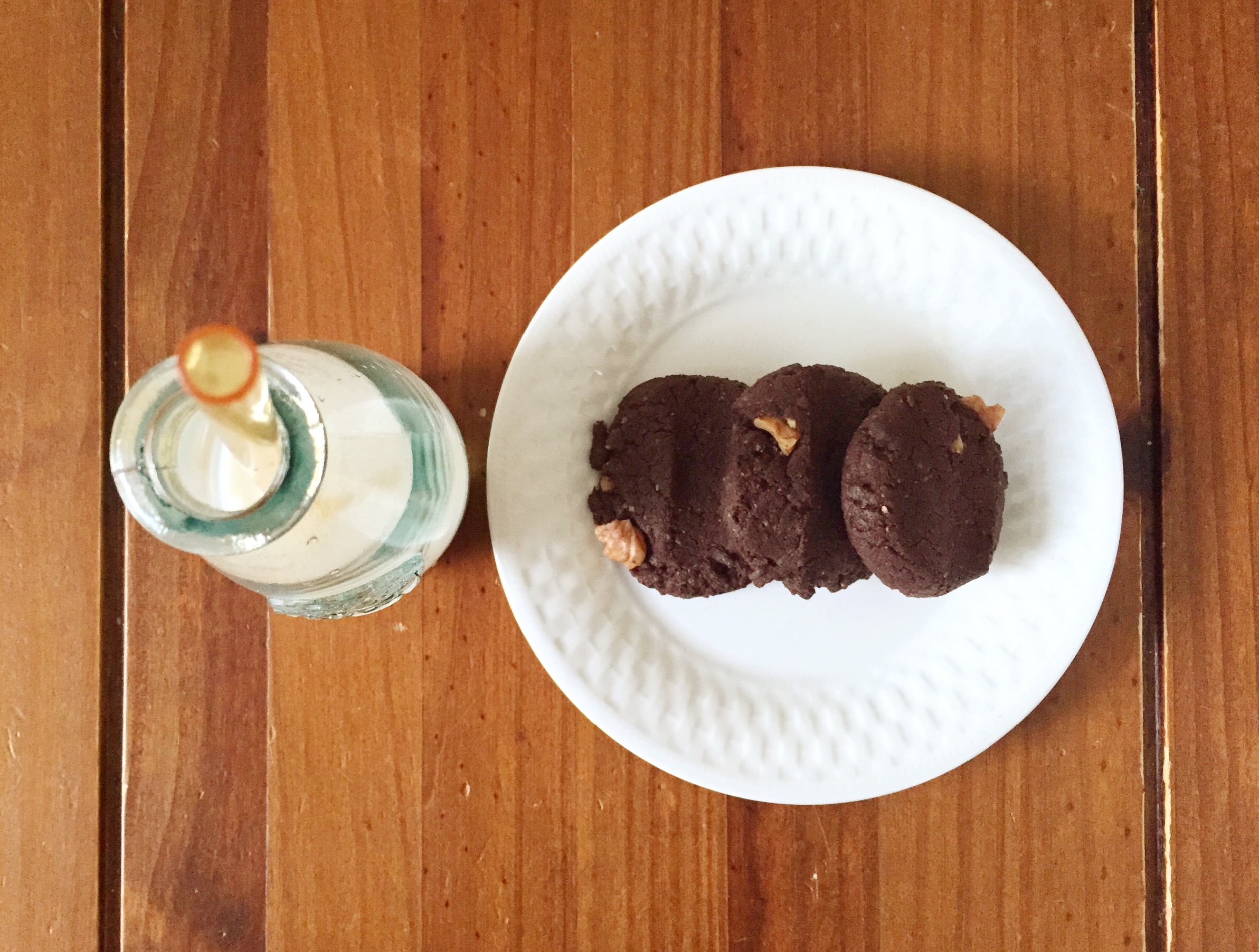 The weather outside is getting colder, and what does this mean?  More chocolate. These cookies are perfect for just that – days that are not too hot, but not too cold.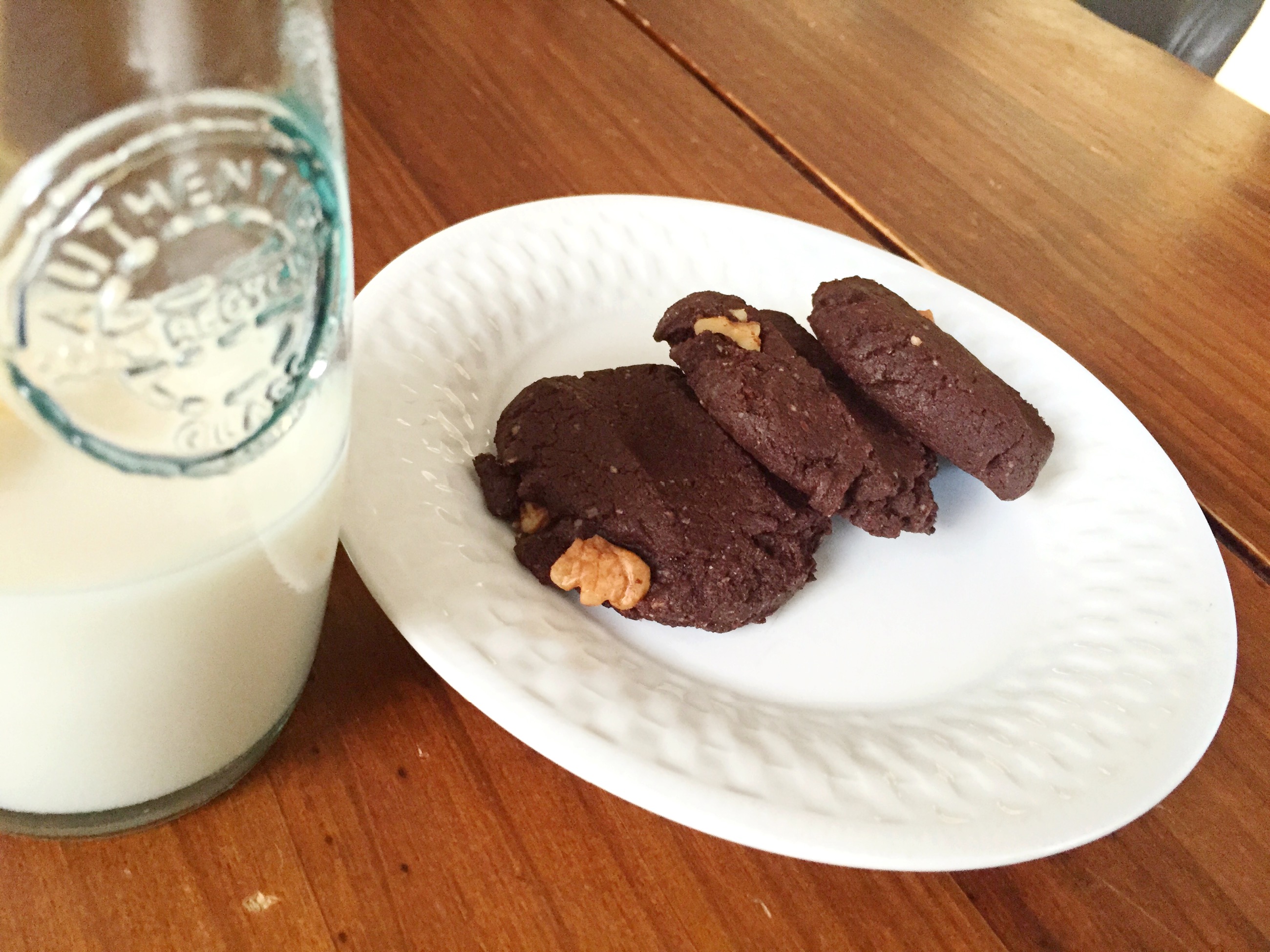 Chocolatey, rich, deep, and slightly nutty (with an option of spice too) are a a wonderful combination for a delicious cookie.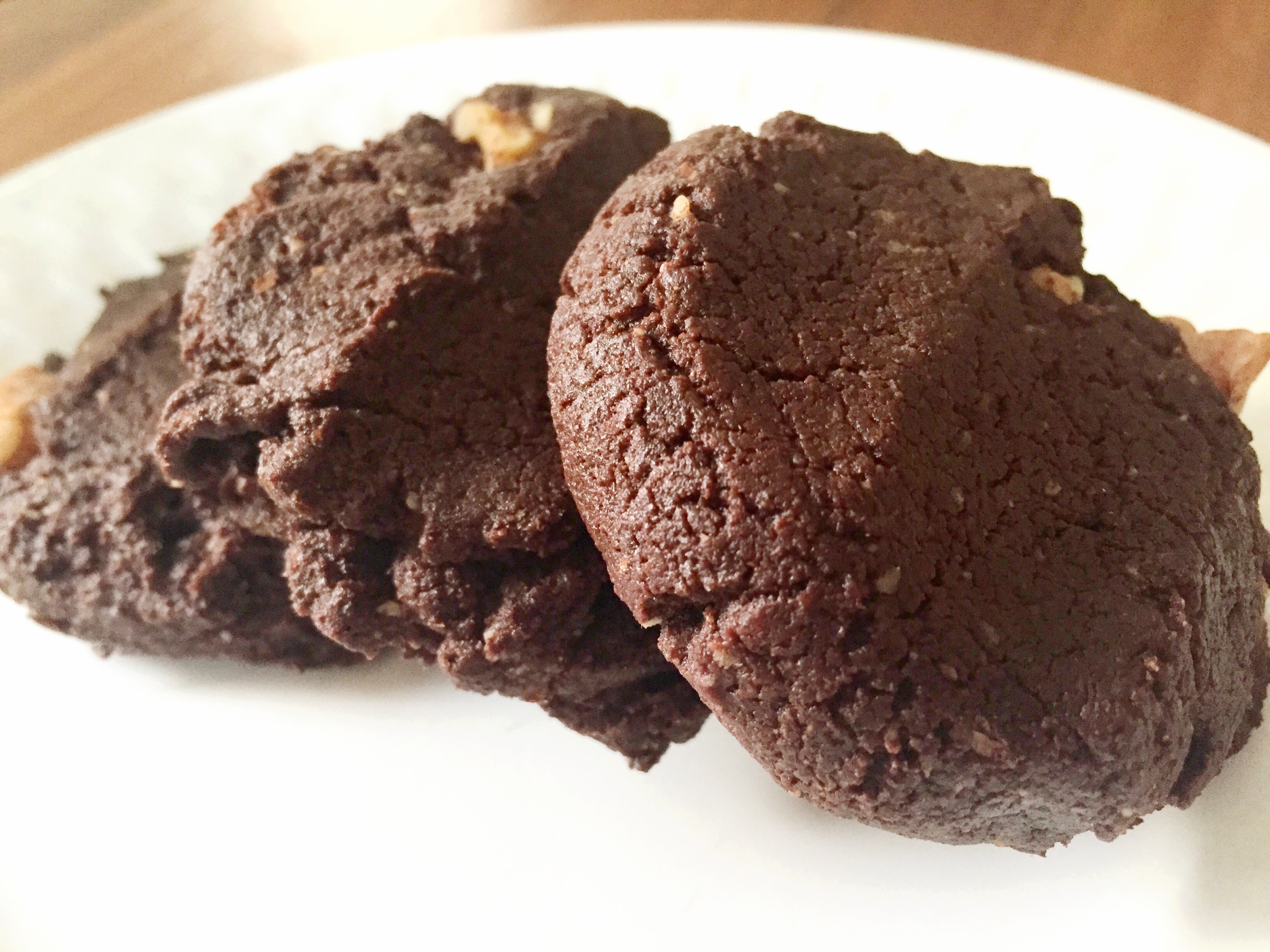 I have tried these cookies several times, and in different ways.  I loved the taste of adding a dash of red pepper to the cookie batter, because it just boosted the chocolate flavor even more.  Also, for those who like their cookies on the softer side, try baking these cookies for around 10-12 minutes. They are made with flours that are usually handy in a gluten free kitchen.  If not, just replace the rice flours with a gluten free flour blend.
Enjoy!

Dark Chocolate Walnut Cookies (gf, df)
Cuisine:
Gluten free, Dairy free
Prep time:
Cook time:
Total time:
Ingredients
¾ cup brown rice flour
½ cup white rice flour
¼ cup almond flour
½ cup cocoa flour
¾ cup granulated sugar
½ cup canola oil
2 eggs
1 tsp baking soda
½ tsp salt
½ tsp cinnamon
2 tsp vanilla extract
½ cup chopped walnuts
10 oz melted dark chocolate*
optional
a dash of red pepper
Instructions
Preheat oven to 350 degrees f.
Melt chocolate at 30 second intervals for 2 minutes 30 seconds.
Mix eggs, sugar, oil, and vanilla extract. Then slowly add in melted chocolate.
Add flour, baking soda, salt, and cinnamon.
Fold in walnuts.
Scoop out batter with cookie scooper and place on parchment paper 2" apart. Lightly press down.
Bake for 14-16 minutes.
Notes
* I used 80% dark chocolate and used ¾ cup sugar. However, if you do a lower percentage, it is more sweet, so add less sugar.