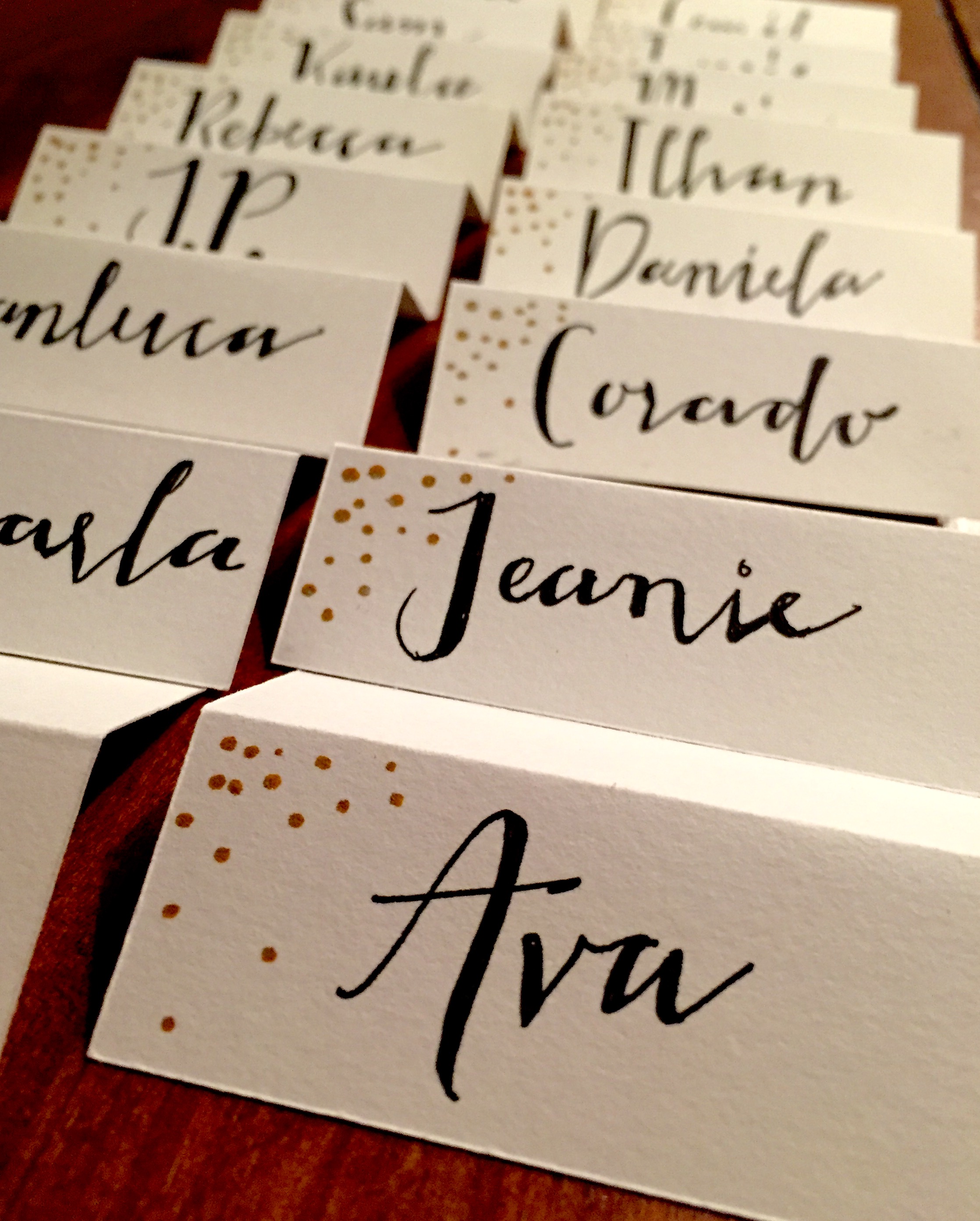 So many family members come to my grandparent's house for the holidays, so it can get quite overwhelming.  Following the question "When can we open our presents?", "Who's sitting where?" is top on the interrogation list.  With a table merely over 7 feet, a homemade buffet, and over 20 guests, we tend to forget our spots at the table, and mix our food with someone else's.  Sounds crowded, doesn't it?  Luckily, my family will not have to suffer finding our seats again with these easy DIY place cards!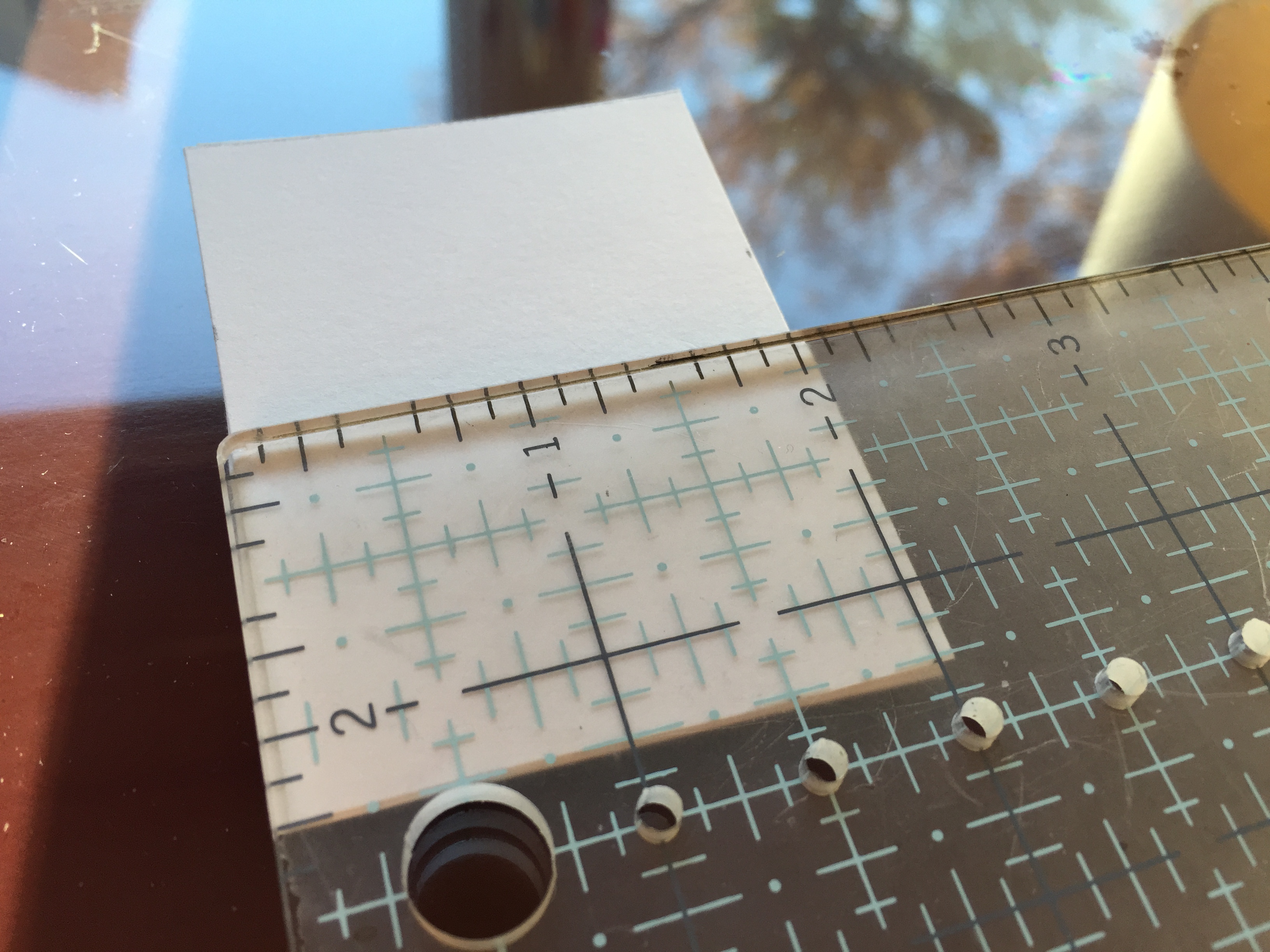 To start off you'll need:
Card stock or artist's thick drawing paper (I chose an ivory color)
no bleed marker/pen (very fine point sharpie)
metallic marker
scissors or paper trimmer
ruler (I really like using a quilt ruler)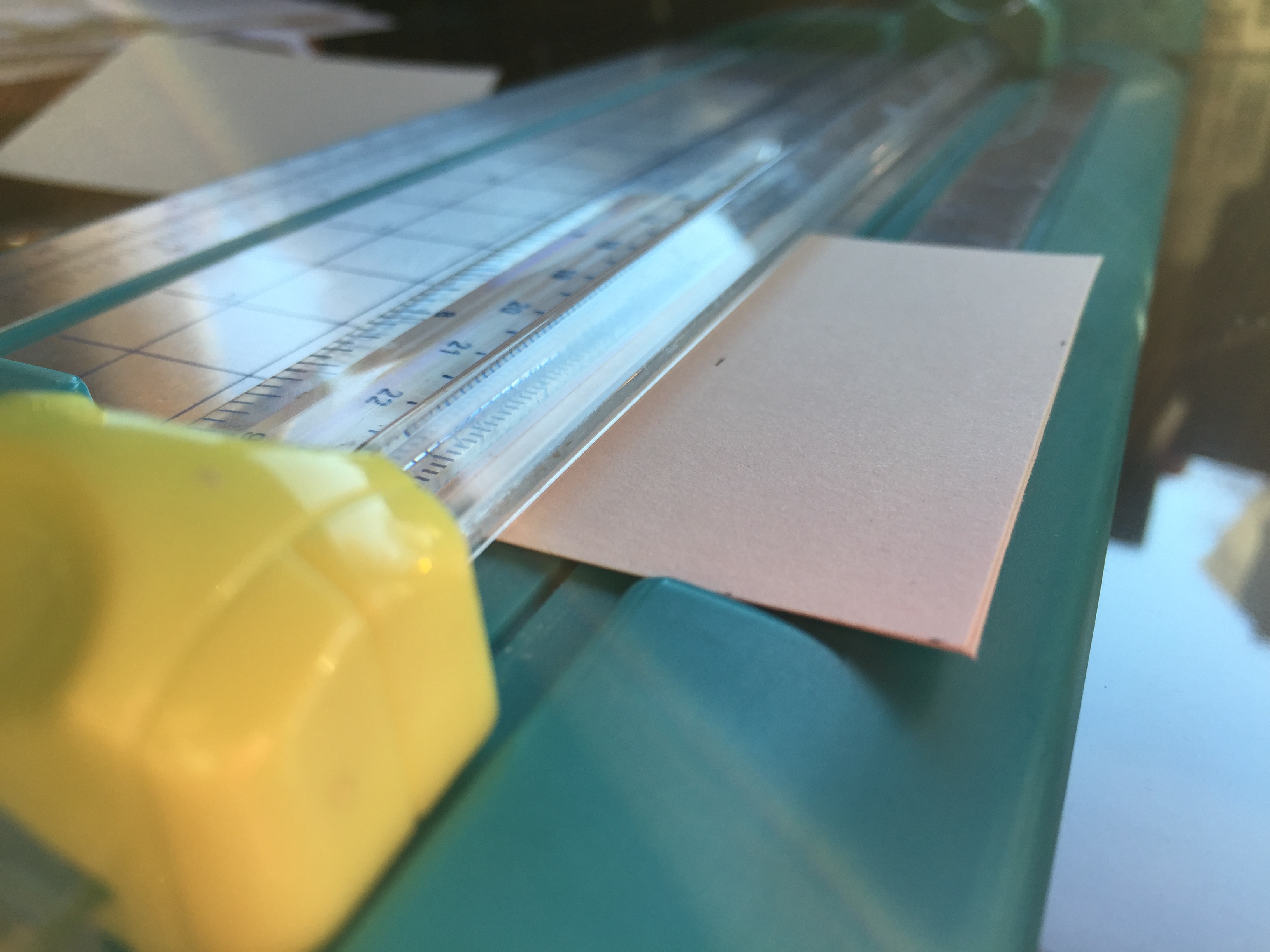 Instructions:
Measure out 2.75 inch (for the length), and 2 inch (for the width).Cut out the rectangles with scissors or paper trimmer for a more precise cut.
Measure 1 inch on the 2  inch side.  At the 1 inch mark crease it.  My paper trimmer has the option to  crease. If yours doesn't, use your hands to crease the card.
Write the names with your black marker.  Make sure it doesn't bleed by using a marker like sharpie's very fine point marker.  I got inspired by these fonts.  The trick to writing good font is to lay out where your letters will be in pencil.  Then, after you write the names down in permanent marker, focus on where you should put an extra coat of marker to make the line more bold.  Also, if you don't have a steady hand, try to do more forgiving fonts that have a more organic feel.  For this look and the one shown, I really liked the "Jacques & Gilles" font.
Take any color metallic marker (about the same size tip as a fine point sharpie).  Then, on the top left corner, begin to dot the ink of the marker close together.  As you fade out (nearer to the name), spread the dots farther apart. This will add a little bit of holiday spirit to your name tags!  If you want, you can even add another metallic color such as rose gold, or another design.
Make sure to save these works of art for the years to come, along with some extra ivory card stock paper, just in case your guest list changes or some place cards get soiled.