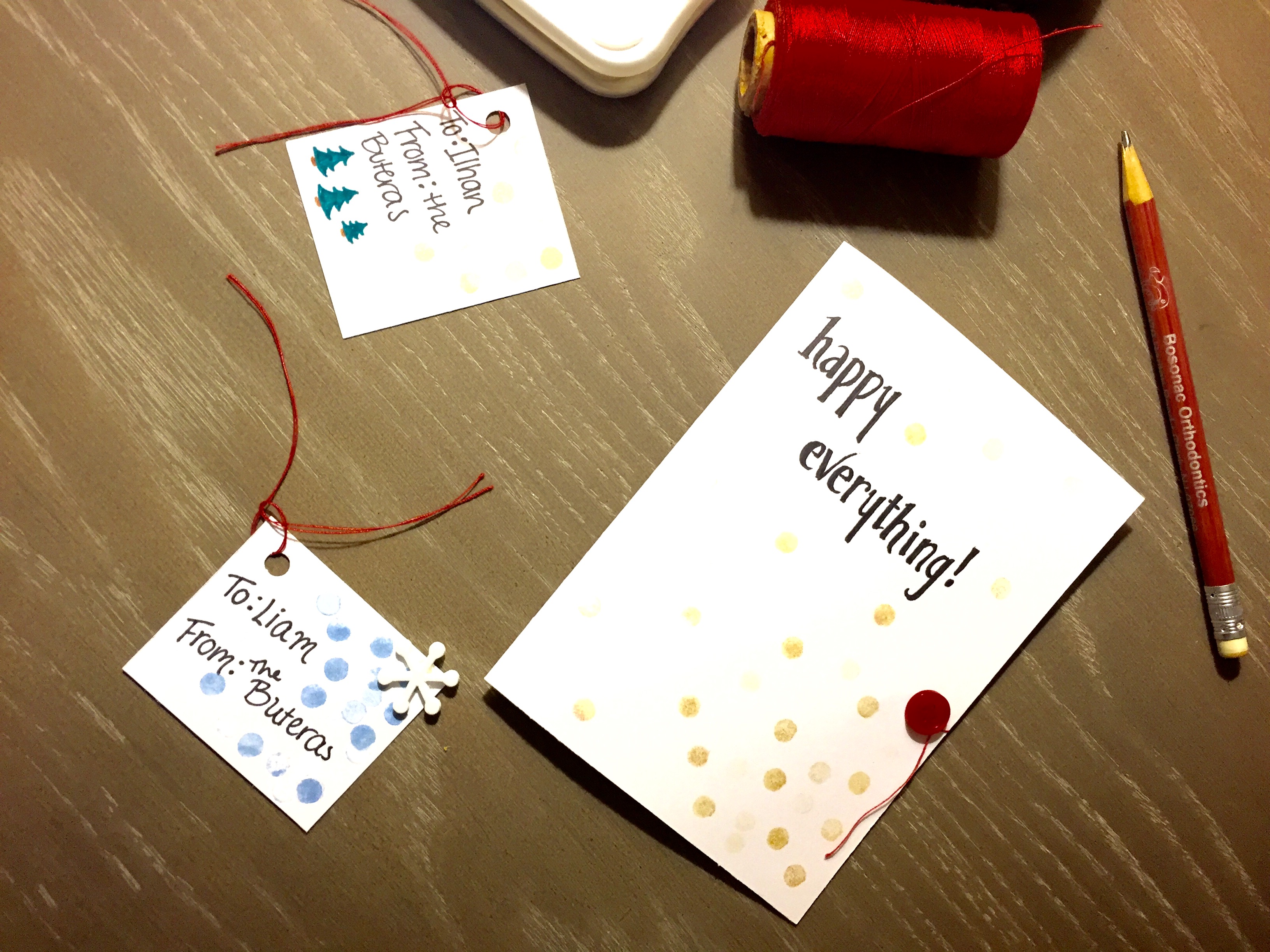 Card making can be simple – yes, believe it or not, it can!  Within minutes, you can achieve a Papyrus worthy card (with a more personal touch) just by following this simple dot technique – it's simple enough for kids too.  Plus, it looks expensive, festive, and creative.  Even better, all you need is a pencil with an eraser, ink, pen and paper!  This is truly holiday card making made easy 🙂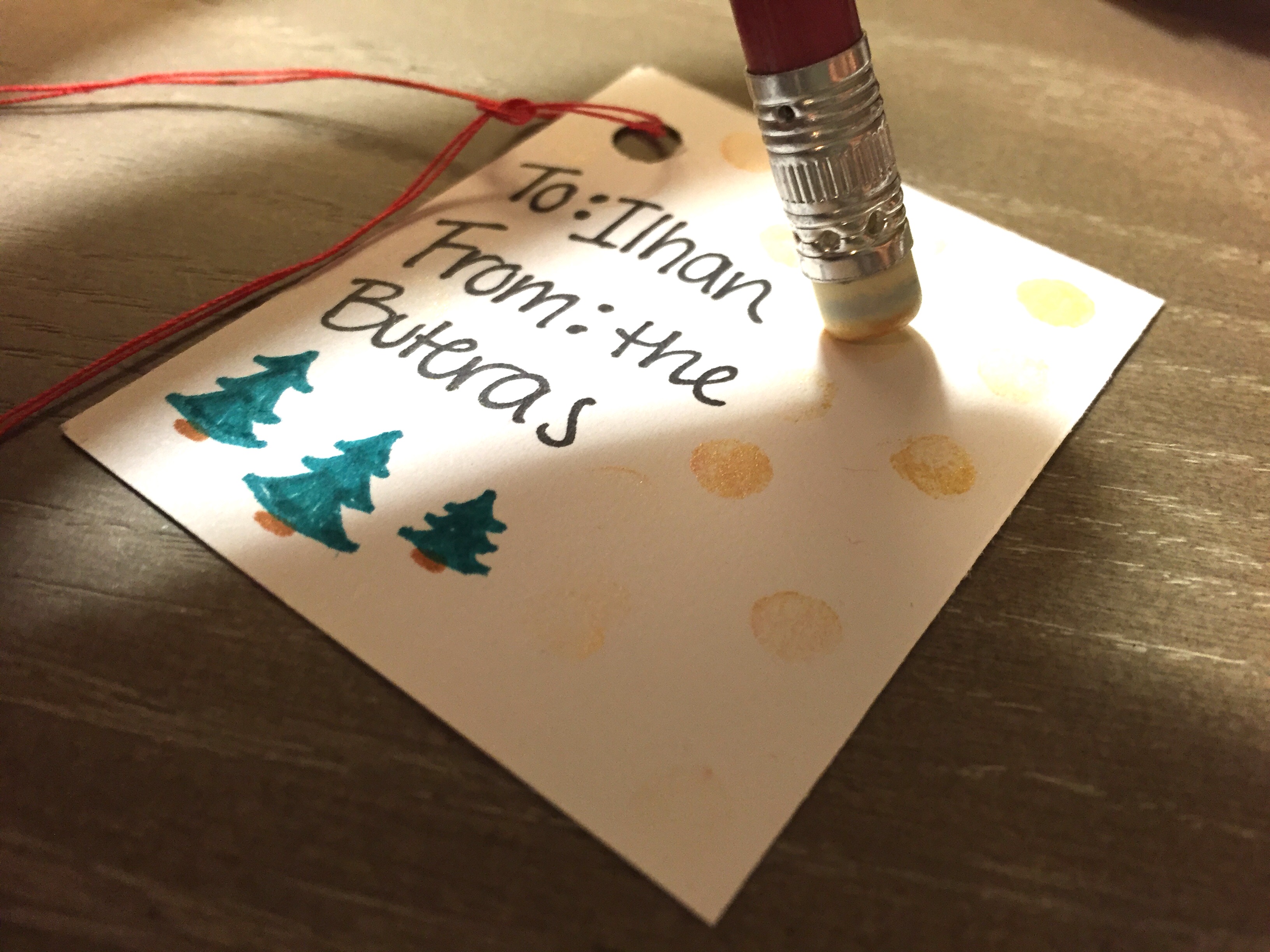 Here are the tools that I used:
normal pencil with an eraser
any Sharpie
Instructions:
First, in Sharpie, write whatever holiday wish on the front in any font you want – it can even be in your handwriting.  An option is "happy everything."
Press your pencil eraser into the ink pad, and press at the corner of your card.
Repeat.  Starting from the corner of your card, start to "diffuse" the dots towards the opposite corner.
You don't have to always re-ink your pencil eraser, sometimes it's nice faded (as shown below).
***Note: If you're interested in the button, all you have to do is glue gun it down, and on the back of the card, glue gun the string.  Then wrap around the button!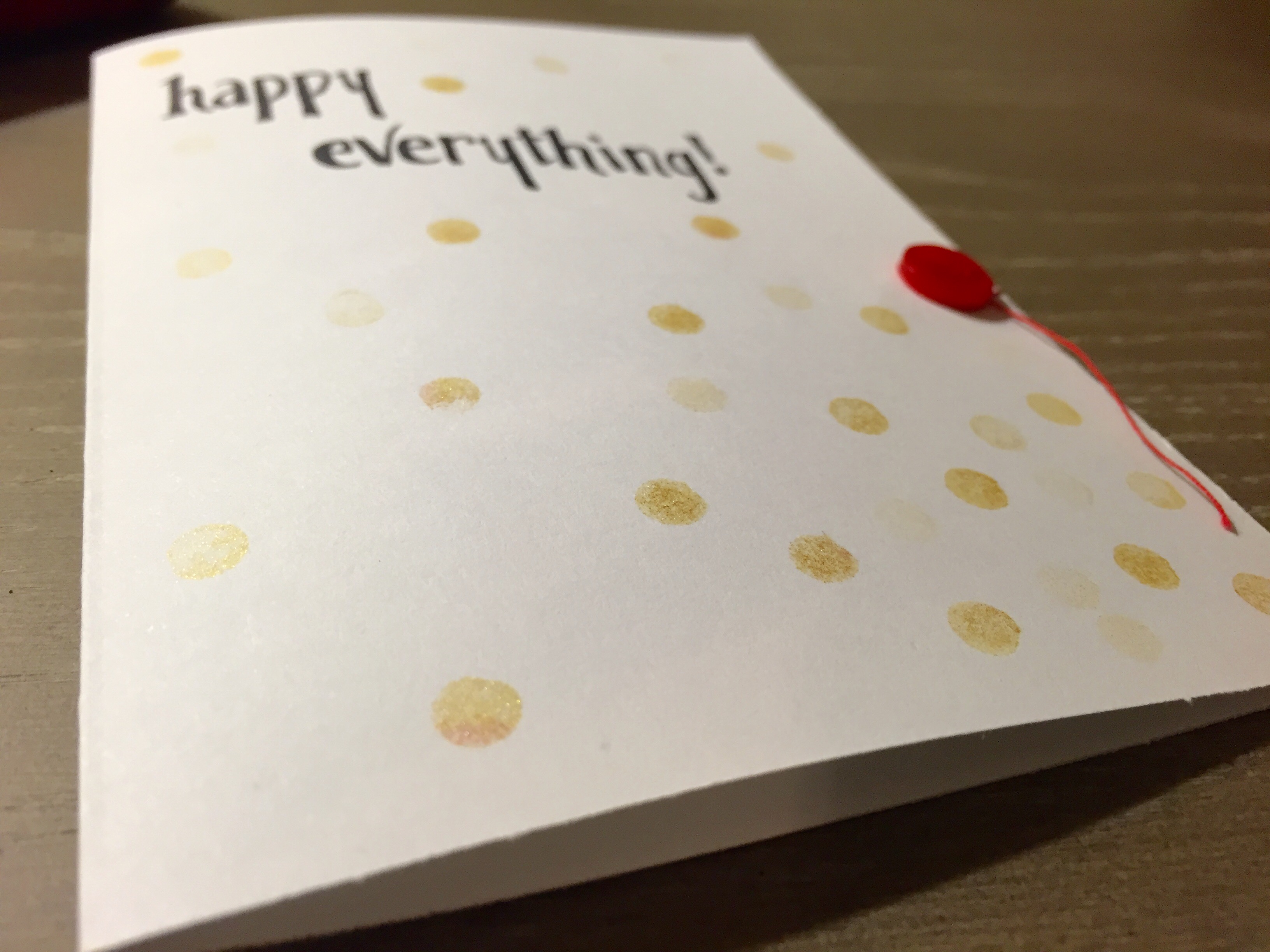 Ink.  Stamp.  Repeat.  That's all it comes down to!