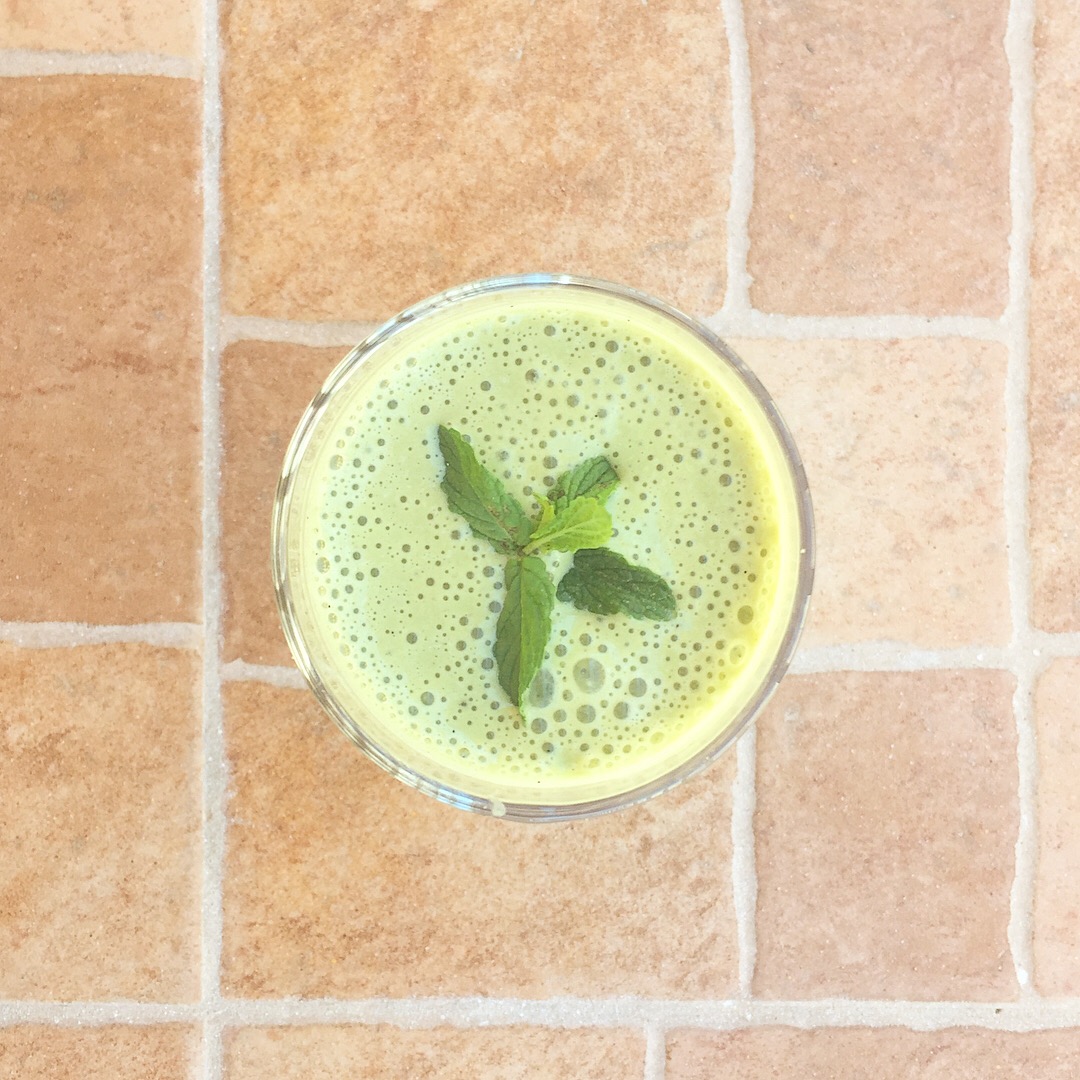 Summer is all about relaxation and restoration.  With constant pool and beach activities – not to mention the crazy heat – a delicious and healthy treat is well deserved.  That's why I've created this minty matcha protein smoothie.  Refreshing with its minty flavor, energizing with matcha, and satisfying with protein, this is the ideal smoothie to get you back on your feet (or chez, whichever one you prefer 🙂 ).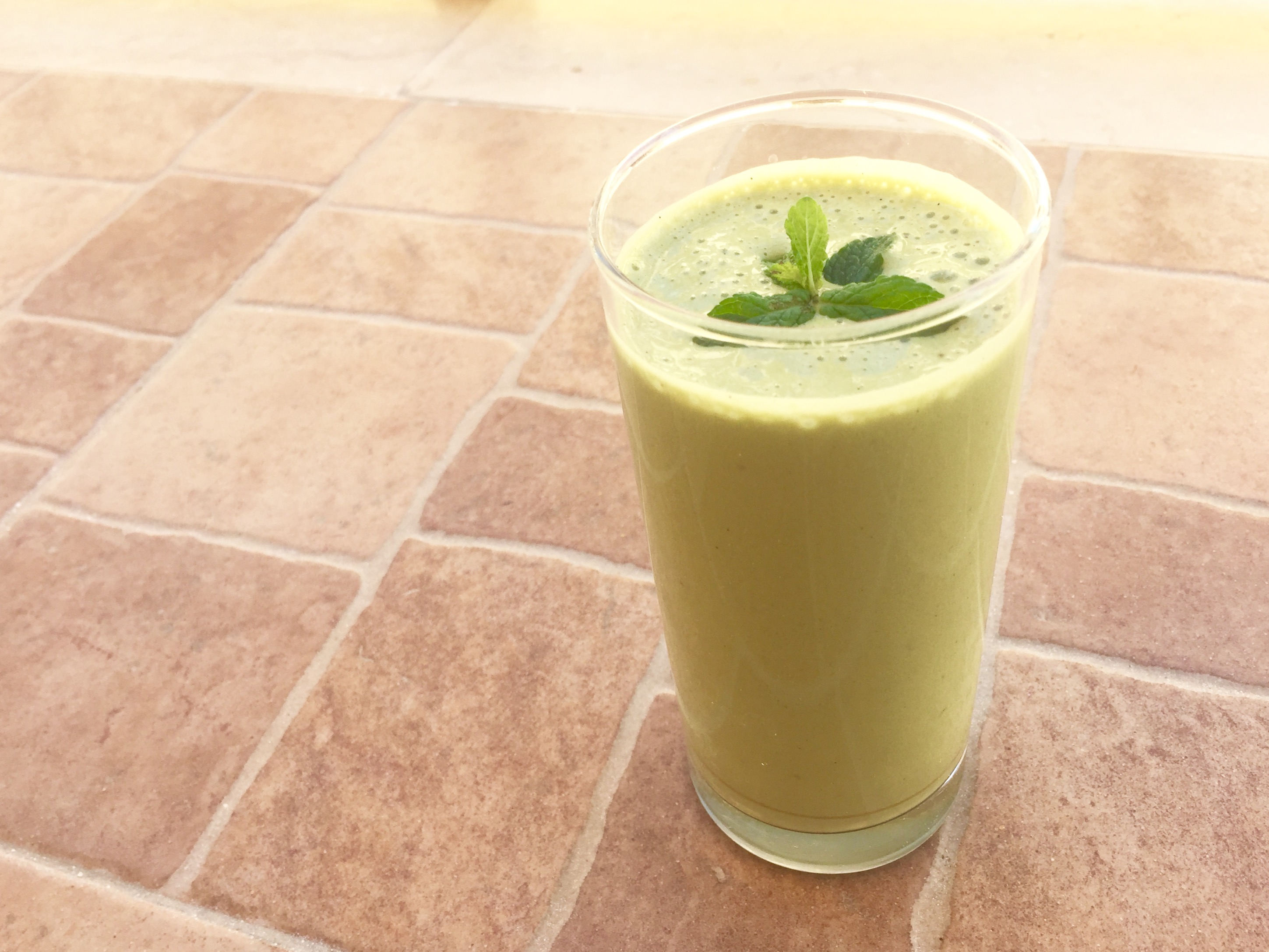 Let's get to the nutrition:
Protein powder – By drinking this smoothie, you're absorbing 22g of protein (depending on what protein powder you use).  Why is this important?  Well, the body uses protein to repair and also build tissues; this is useful for a post-workout snack.  In addition, protein helps fill you up, and stabilizes your blood sugar levels (preventing spikes in blood glucose).  My favorite protein powder at the moment is one from Garden of Life; it's vanilla-y without being overly sweet and doesn't taste like a bunch of weird, dehydrated vegetables.
Matcha Green Tea – This star ingredient is super high in antioxidants, and helps boost concentration, energy, and endurance.  In addition, drinking Matcha Green Tea has been shown to increase metabolism. It's an amazing ingredient to use (and drink).
Banana – This fruit is a great source of potassium, which is important since your body loses potassium through your sweat during workouts.  If the potassium in your body is not replenished, it can lead to cramping.  To optimize a banana's nutrients, try eating it an hour before exercise or after exercise to restore your body.
Peppermint Essential Oil (edible) – Peppermint is excellent for the digestive system as it reduces stomach aches and bloating.  It also gives you more energy (yay!), and relieves headaches as well as muscle pain.  It's important to use an 

edible

essential oil such as one from Young Living.  If you don't have an edible peppermint essential oil, grab a handful of washed peppermint leaves, or as a last resort, peppermint extract (though it might not have as many benefits as the actual oil/leaves).
While you can enjoy this after a day at the beach (perhaps with some energy balls), this also pairs well with breakfast foods like sweet potato coconut waffles or even some granola.
I hope you enjoy this minty matcha protein smoothie as much as I have!

Minty Matcha Protein Smoothie
Recipe type:
Drinks, Snacks
Cuisine:
Gluten-free, Vegan, Refined Sugar-free
Ingredients
1¼ cup unsweetened almond milk
1 scoop vegan protein powder
½ frozen banana
½ tsp matcha powder
one drop of edible peppermint essential oil
pinch of salt
Optional!
dash of vanilla beans
Instructions
In a high power blender, mix all the ingredients together until smooth.
P.S. Try using
homemade raw almond milk
for an even more wholesome drink.