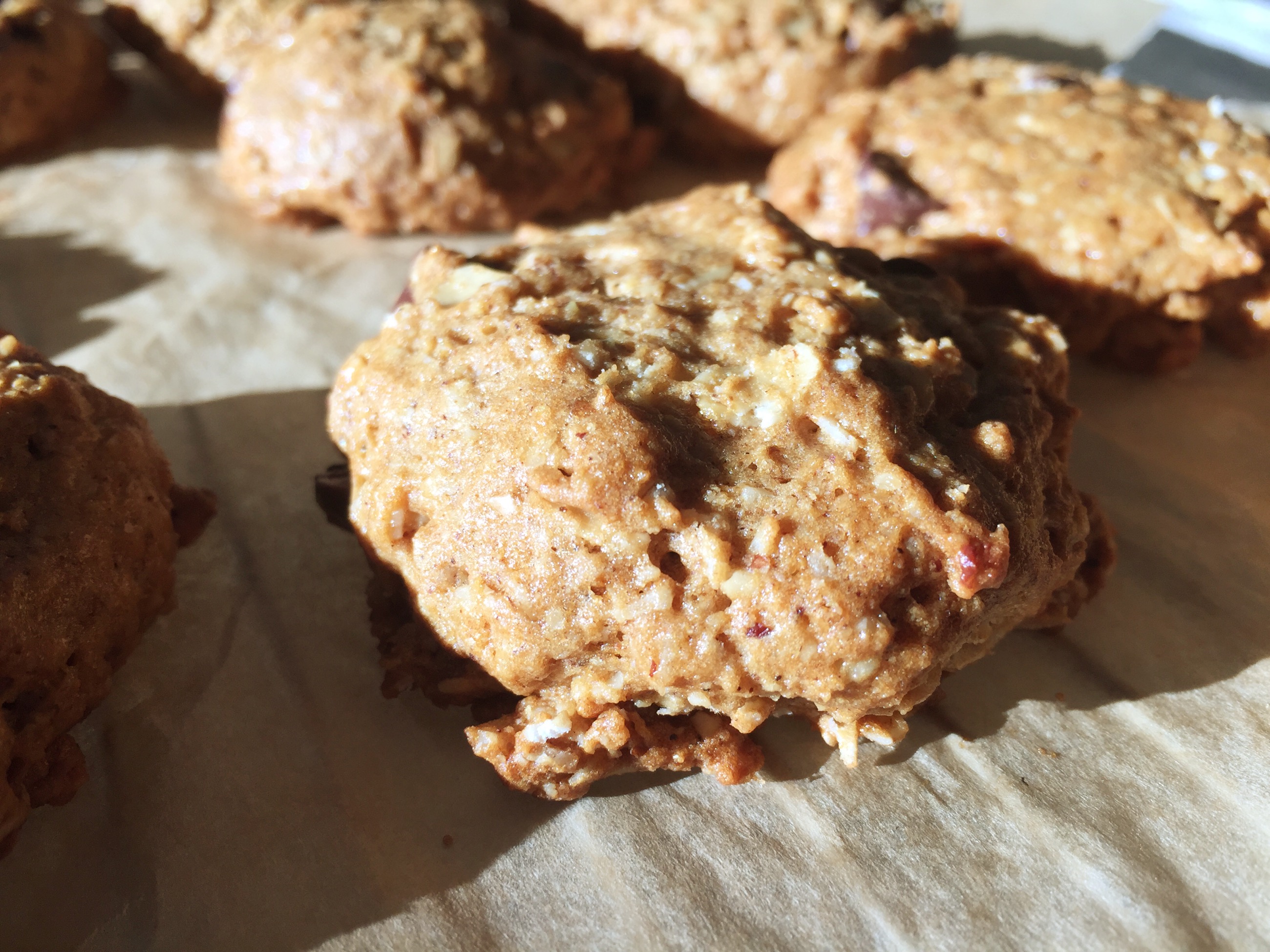 Oatmeal cookies are a staple recipe in American homes, but a lot of times, these cookies are overly sweet and buttery.  So what better way to start the year than with some good old healthy oatmeal cookies?  Don't worry, they don't taste off or unrecognizable.  In fact, they taste just like normal oatmeal cookies, but without any of the bad stuff!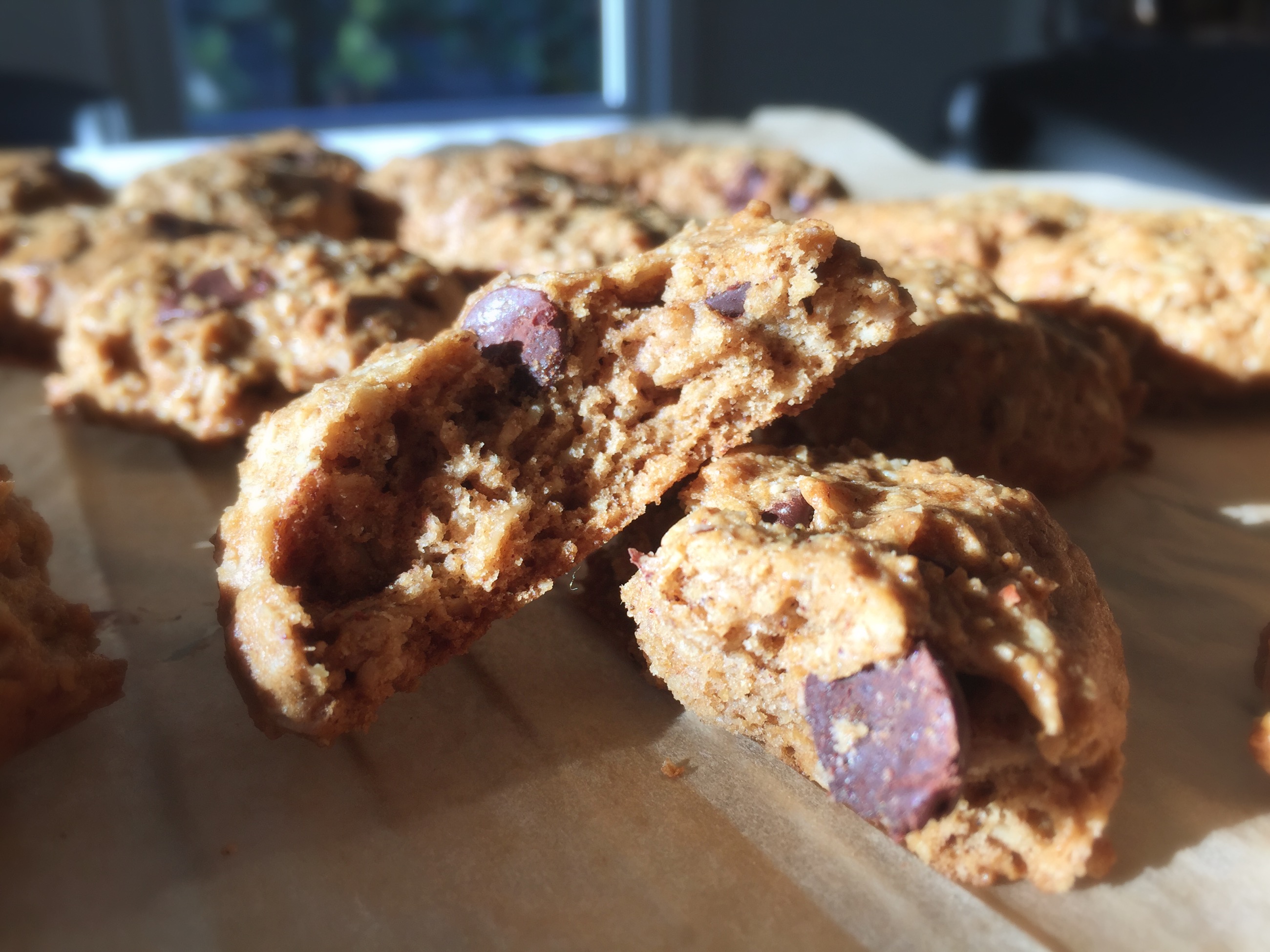 I was determined to make oatmeal cookies that were enjoyable yet had good, wholesome ingredients.  For sugar, I used coconut sugar because it has a rich and caramel like flavor, but doesn't compromise the consistency of the cookie.  Coconut sugar also has a low glycemic index (35)!  I like to add some maple syrup, which has sources of calcium, magnesium, and potassium.  In addition, the flour blend along with the oats is full of protein and fiber.  Since coconut oil can have a strong flavor in cookies, I use a coconut oil that has a less intense coconut taste from La Tourangelle.  For chocolate chips, make sure they do not have any milk products if you're sensitive or allergic.  Also, it's best if it doesn't have soy lecithin because it can contain traces of milk.  I use Enjoy Life.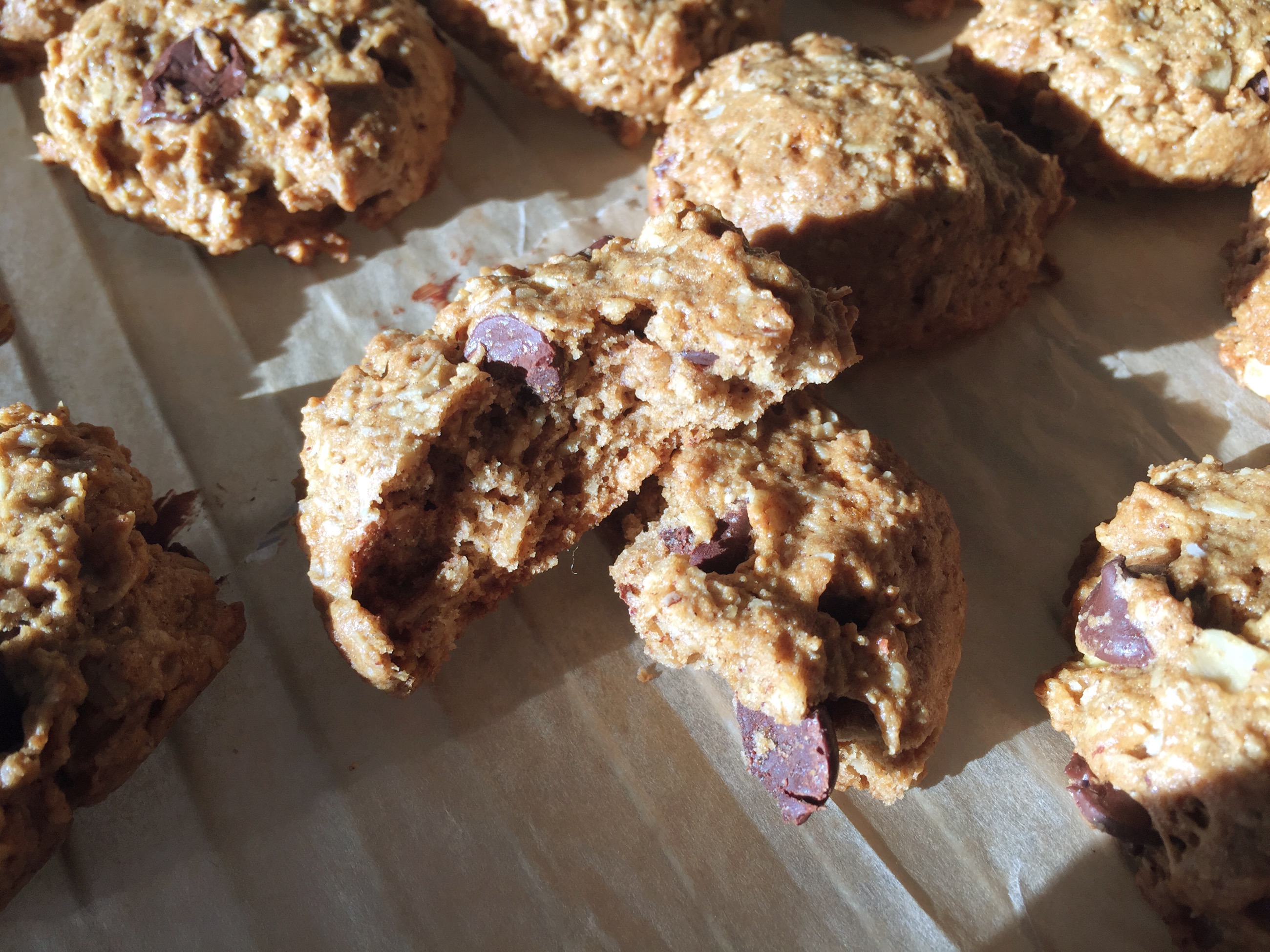 These cookies are hearty, grainy, and with the perfect amount of sweetness.  They don't take long to make, and are perfect for a snowy day!

Oatmeal Cookies (gluten free, dairy free, refined sugar free)
Author:
Kayla (adapted from Quaker Oats)
Cuisine:
gluten free, dairy free, refined sugar free
Prep time:
Cook time:
Total time:
Ingredients
½ cup coconut oil
2 eggs
50g millet flour
50g potato starch
50g sorghum flour
40g brown rice flour
20g hazelnut flour
½ tsp xanthan gum
⅔ cup coconut sugar*
2-3 tbsp maple syrup
1 tsp baking soda
2 tsp vanilla extract
2 tsp cinnamon
½ tsp salt
3 cups gluten free oats
2 handfuls of chocolate chips
Instructions
Preheat oven to 350 degrees.
In a large bowl, beat coconut oil and coconut sugar until creamy.
Add in eggs and vanilla, and mix.
Add combined flour, baking soda, cinnamon, and salt with electric mixer.
Add oats and chocolate chips.
With a cookie scooper, place the dough onto a lined cookie pan and lightly press down on the dough.
Bake for 10-15 minutes.
Notes
*Can be replaced with normal granulated sugar, but it will not be refined sugar free.