In January, I participated for the fourth time in Project Fabricland, a sewing competition.  Each week, students meet for three hours to sew garments based on a theme.  This year, the theme was Fairytales.  This included classic tales such as Cinderella, Beauty and the Beast, and lesser known ones such as The Gold Spinner.  Since Cinderella was my favorite as a child, I chose her,  adding a modern twist to the classic fairytale.  We're all familiar with the Cinderella story and her happy-ever-after.  After marrying into royalty, one would think that a girl who went from rags to riches would deny her past – yet Cinderella never did this; she continued to be kind and hard working.  Inspired by Cinderella's story, I sped it up to date: what would modern-day working Cinderella wear to her royal appointments?  Today, so many women work, and more than just mopping floors.  That's when my idea was born.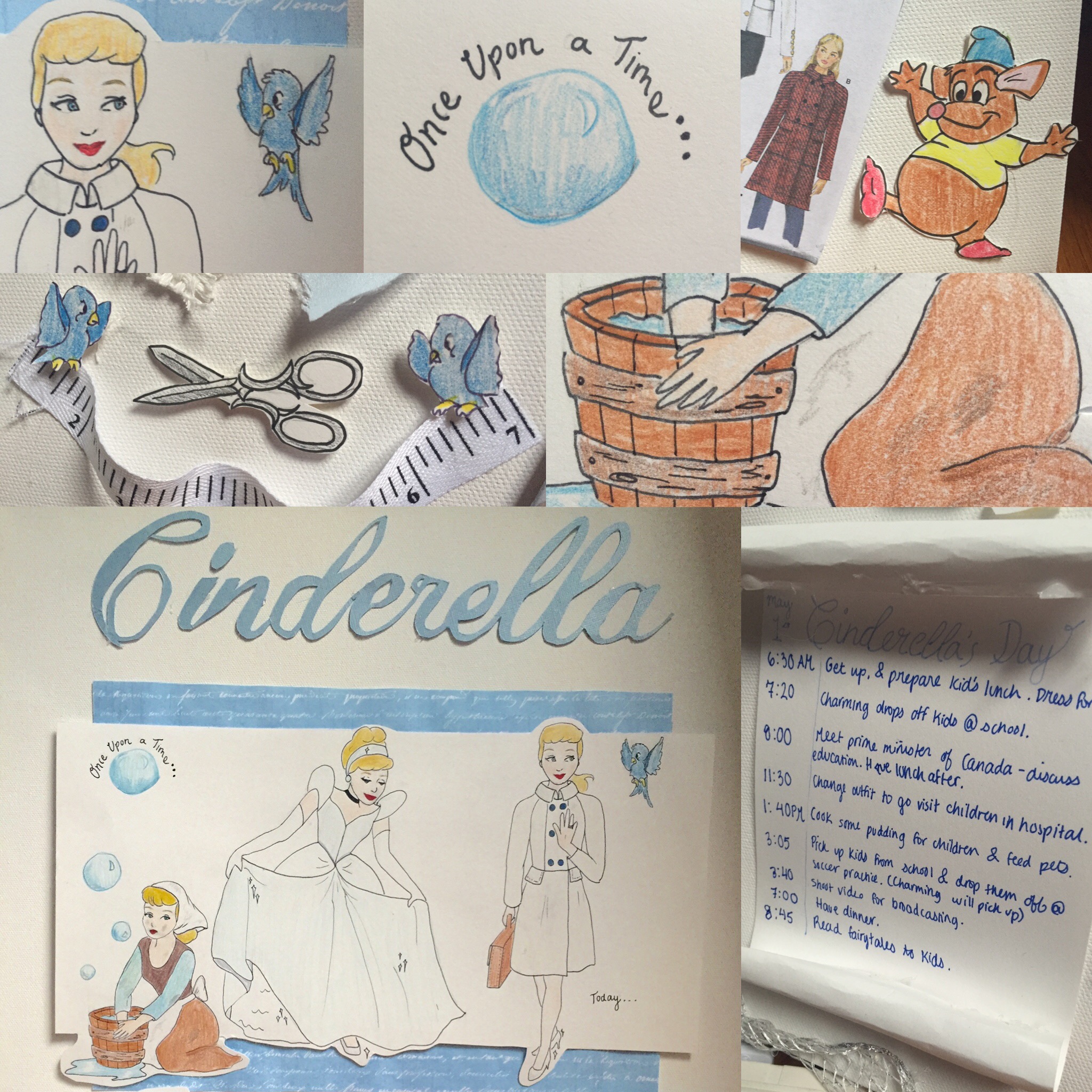 I quickly sketched a double breasted coat which I thought would look very professional, and what a princess today would wear – anywhere from a charity event, to picking up her children from school.  I also chose to make a coat because I wanted to challenge myself to make something I have never done before.  In previous years, I have sewn three dresses.  This was by far one of the hardest pieces I have ever done!  On my first day of class, I went through the fabric isles, and found a woven cotton blend fabric, light blue polyester lining, and navy buttons.  White is often a sign of purity, and blue represents loyalty and sincerity.  The navy blue buttons are a sign of royalty, and once unbuttoned, the lining is  the iconic light blue.  As I mentioned before, Cinderella never forgot about her past, and always keeps it a part of her, and therefore, I purposely put light blue on the inside because it reflects her continuous hard working, kind, and patient qualities.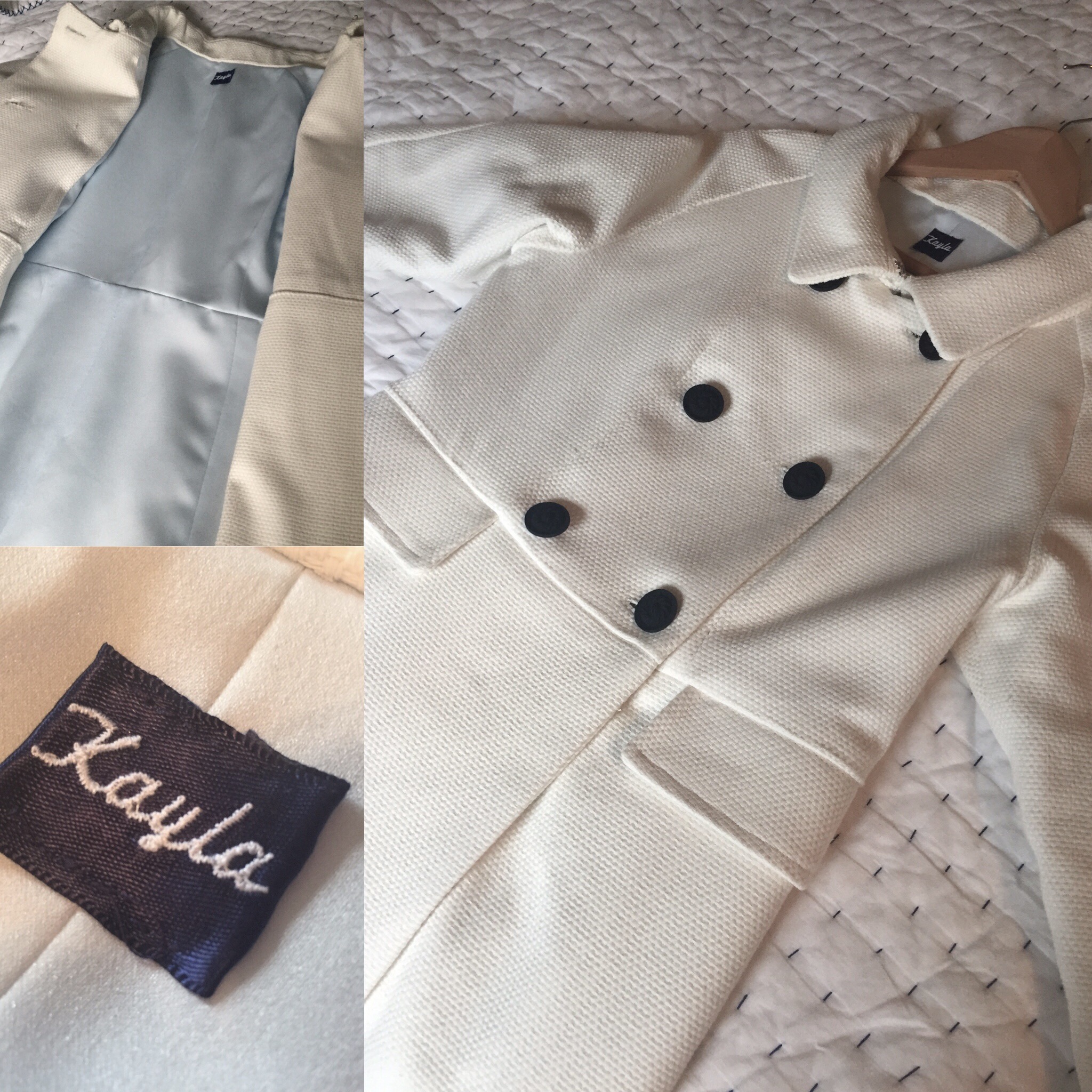 During my second and third classes, I cut out all my patterns, and by the fourth class I began sewing a muslin, the "prototype" of the coat.  Finally, by my fifth class, I began to sew the thirty pieces together.  I really wanted to take my time with this piece because I wanted it to truly be royalty worthy!  It was extremely difficult to work with the fabric, as it was always fraying, and it was extremely easy for the creamy fabric to get dirty.  It took about nine weeks until my coat began looking like a coat.  Finally, after 12 weeks of tedious work, I completed my coat.  I still had two steps to go, the judging and the fashion show.  At the judging, similar to Project Runway, there are three judges each with a background in the fashion industry who decide what place you will receive.  This year, we had a fashion designer who made dance outfits, an assistant director at Coach, and another designer who had her own bridal wear line.  They ask you a series of questions, as you present your garment and discuss your design board (featured two images above).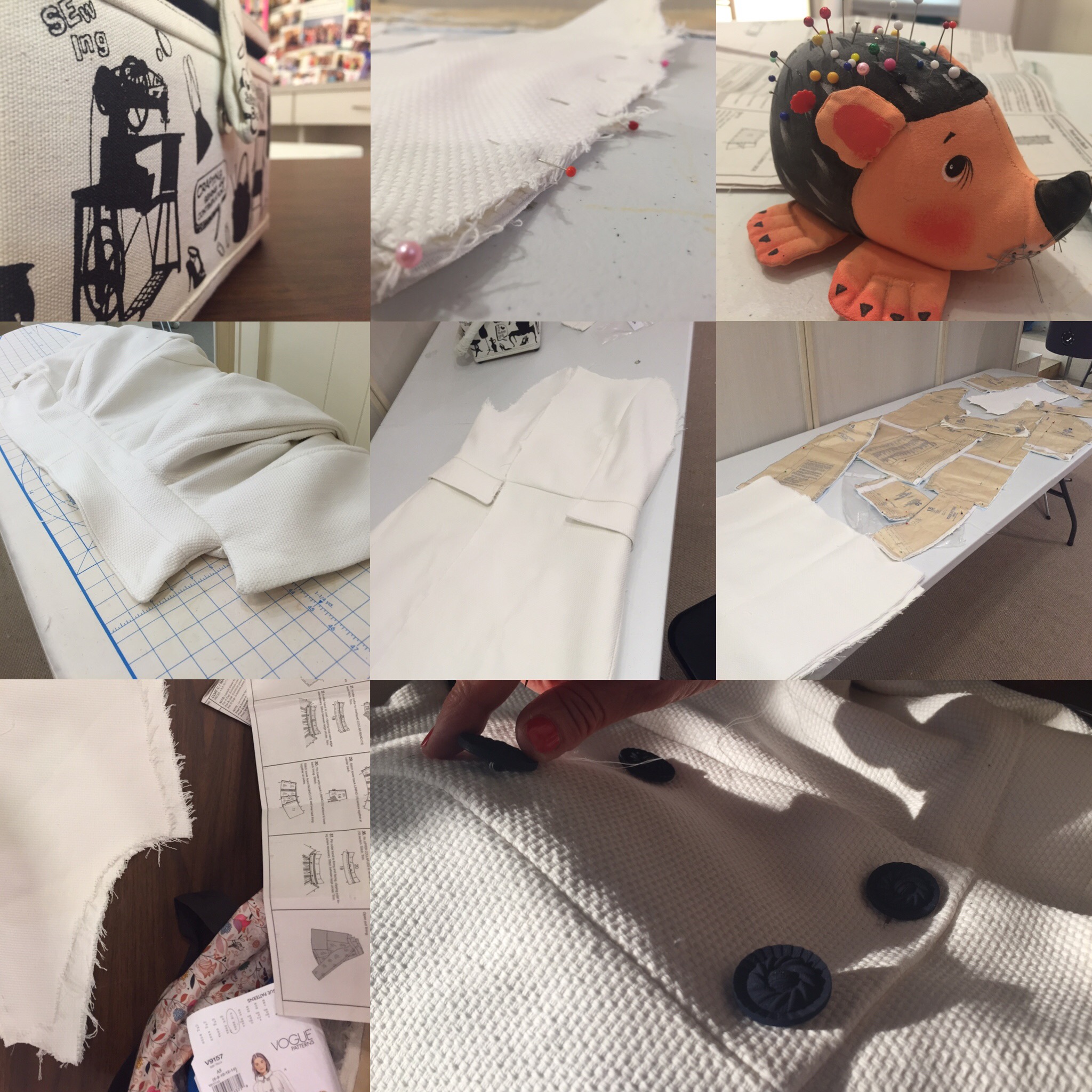 Five days after the judging, there was the fashion show.  Thirty girls walk the runway to demonstrate their garment, as the head of Project Fabricland talks about your inspiration.  It is extremely interesting to see how everyone translated their fairytale to a garment after a lot of hard work.  This year, I was lucky to receive second place!