The holiday season is up and running, so what does this mean?  It means that you're up and running as well – from one place to the other, leaving no time to yourself.  When you look into the mirror, you see yourself with cracked, faded lips.  Does this sound familiar?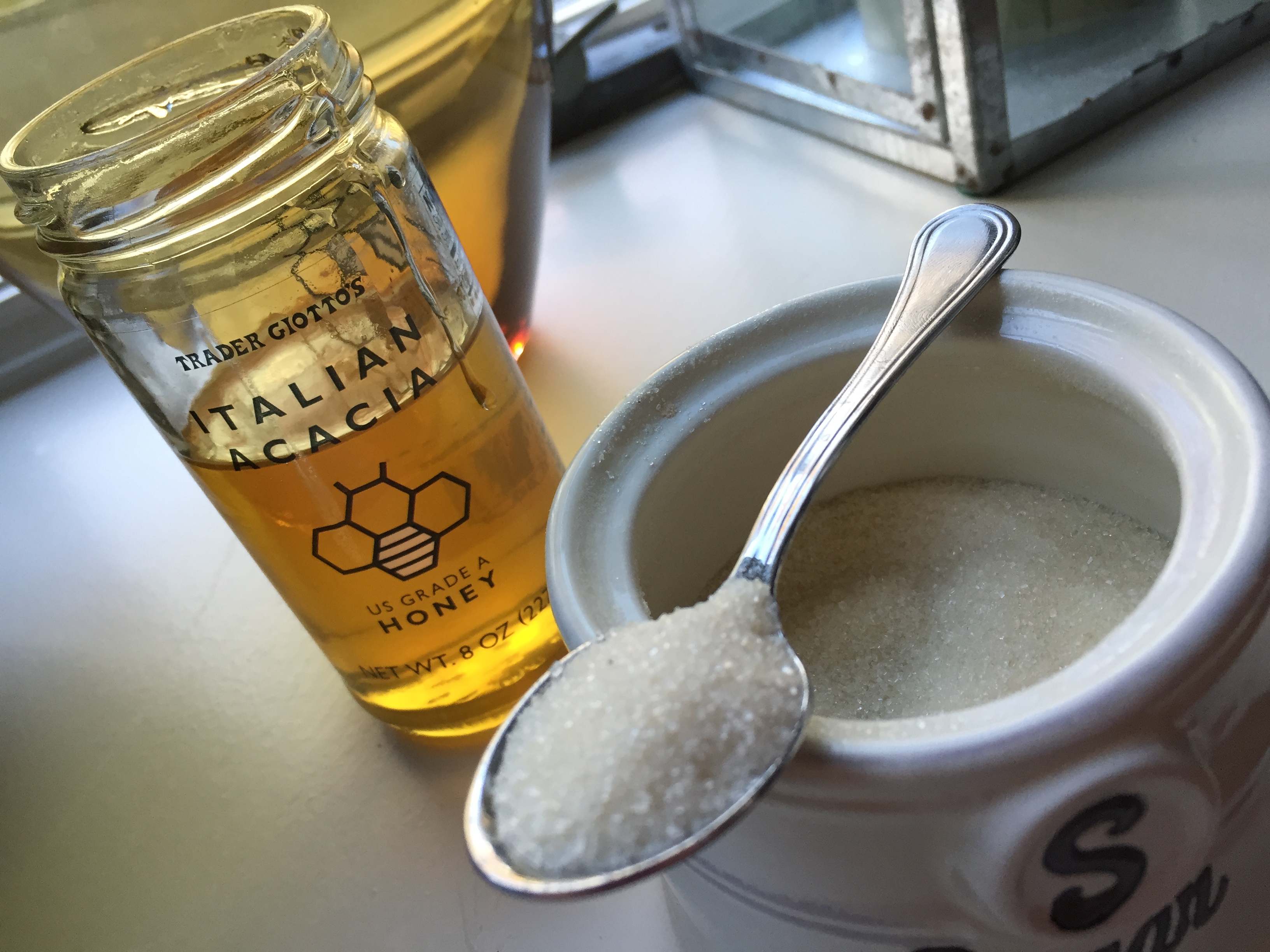 No problem!  This is the solution.
It only takes one minute, and has 2 ingredients!  No complicated recipe here.  In fact, all you need is a 1:1 ratio of honey to sugar.  I used 1/2 a tablespoon for each.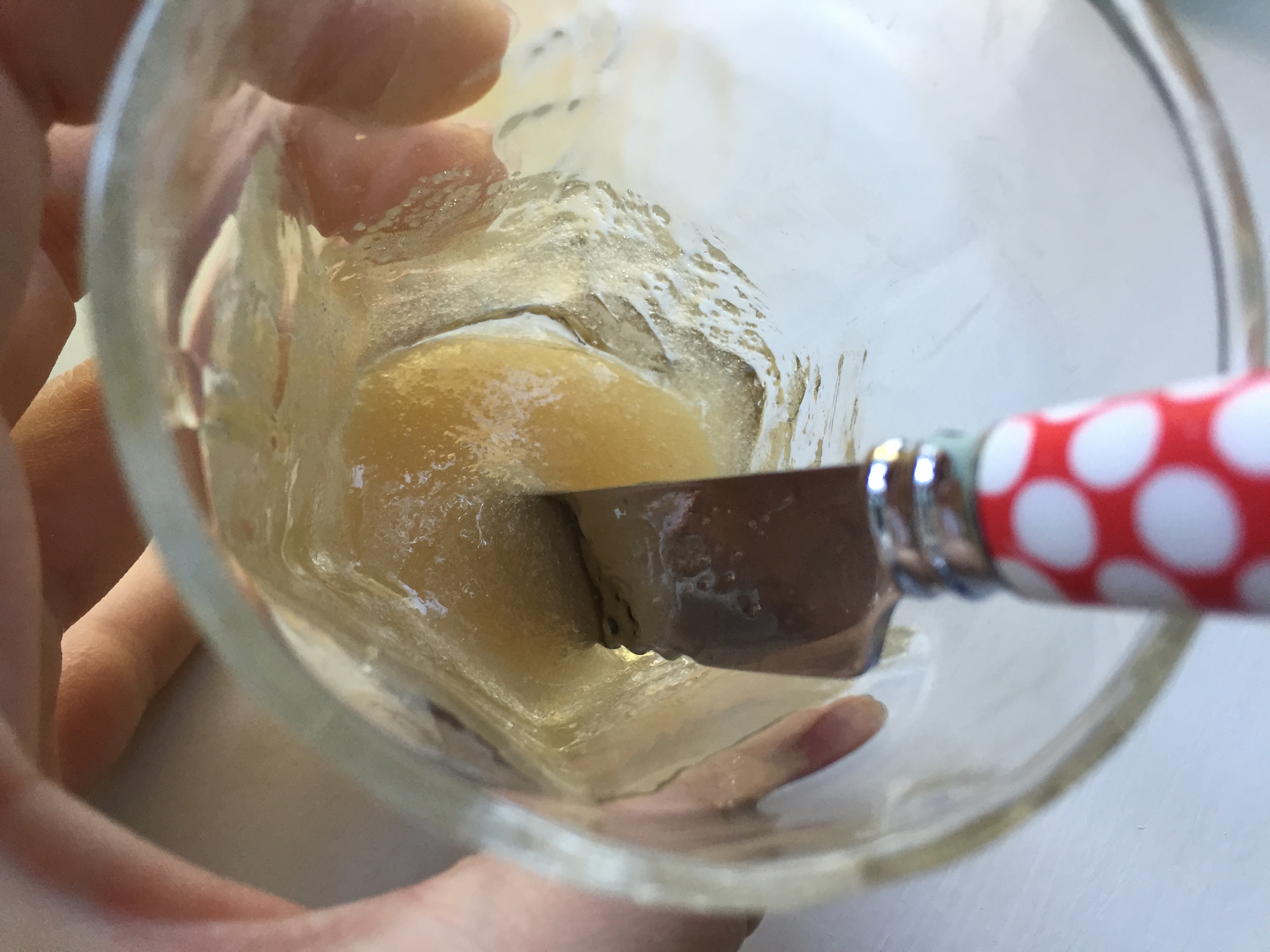 Mix it up, and you have yourself a lip scrub.  Gently massage it on your lips to exfoliate for softness.  Then, I like to apply my everything balm to keep my lips moisturized.  If you haven't made it, I recommend you do!  If not, lip balm will suffice.
---
Do not store this lip scrub because the sugar will dissolve in the honey.  If you have extra and the sugar has dissolved, don't worry.  I have used it as a face mask and hair mask.
For the face mask:  Apply some of the honey sugar mixture onto face.  Leave on for 3 minutes.  Wash off with warm water.
For the hair mask:  Apply some of the honey sugar mixture onto hair ends.  Leave on for 1-3 minutes.  Wash off with water, and then wash your hair as normal (shampoo, conditioner,etc.).  Once your hair is dried, run your fingers through your hair with a little of the everything balm for optimal shine!