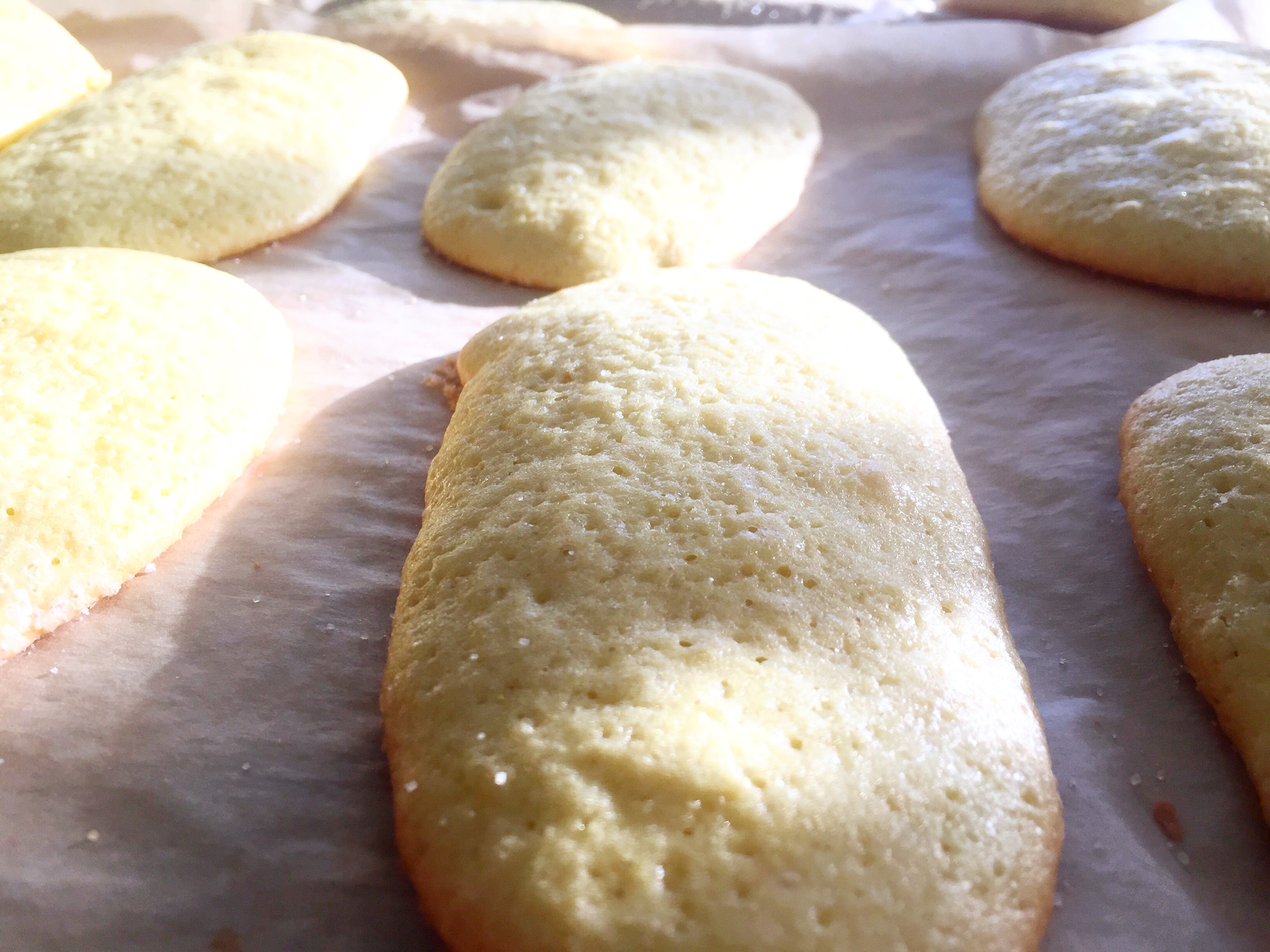 When the annual Café Cultural, at my brother's school came up, we were delighted to share our Italian heritage with the traditional Italian savoiardo.  Savoiardi are an Italian dessert that are similar to Lady Fingers, but since they are Italian, they are double in size.  As it turns out, I was very lucky to have used my Sicilian great grandmother's recipe.  In Italy, people will usually buy savoiardi, and since it is a dry sponge-like cookie, Italians will dunk it with their coffee for breakfast.  My mother and grandmother tell me that my great grandmother would actually make her own savoiardi, and as a treat, would make it for her children and grandchildren.  When she came to America, her original recipe went from "strutto" (lard) to Crisco (instead I used Spectrum's Organic Shortening).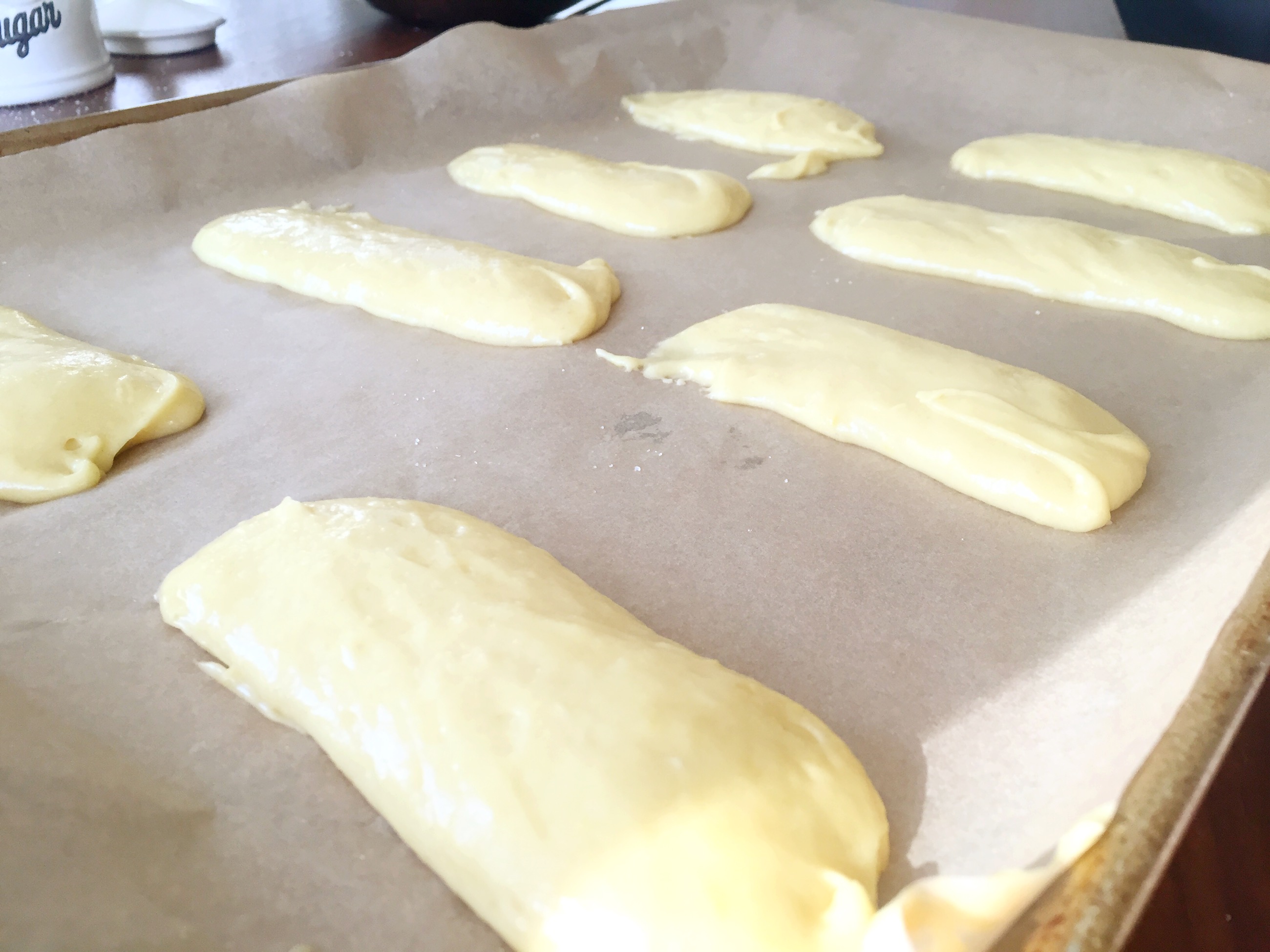 Savoiardi are extremely easy to make and require few ingredients – eggs, all purpose flour or Bob's Red Mill 1-to-1 Baking Flour, sugar, baking powder, shortening, vanilla extract, and lemon zest/juice.  As I mentioned before, they're dry and lemony, and taste just like they were from Italy!  They're topped with granulated sugar, which adds a crunch.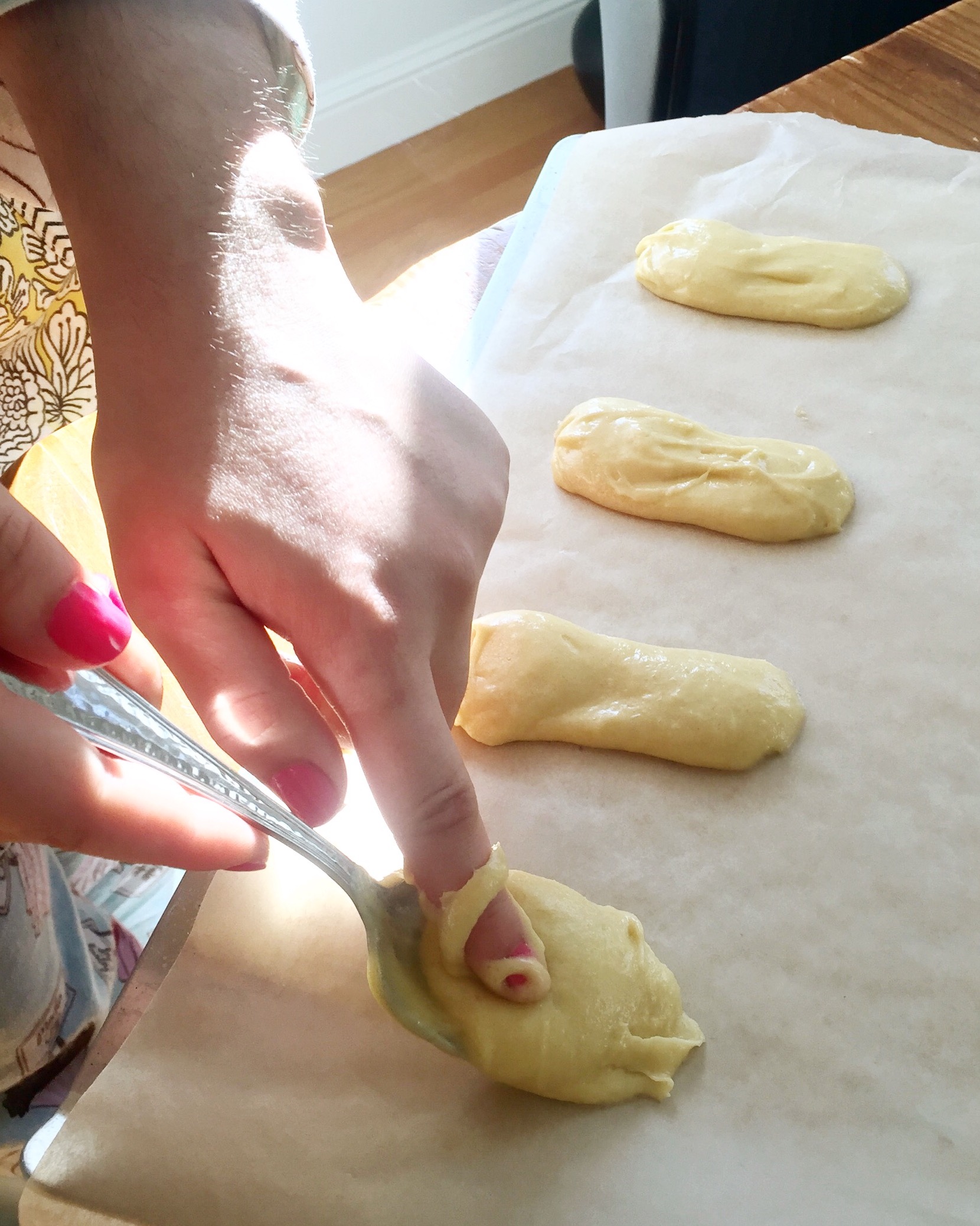 I initially was going to pipe the savoiardi batter, but decided not to, and do it the rustic way that my great grandmother would have done.
Method:  Fill a heaping spoonful of the batter.  On the greased or parchment lined pan, spoon out some of the batter with your finger in an up and down motion while sliding the spoon the opposite direction.
The savoiardi end up looking slightly different each time, but that's the beauty of it!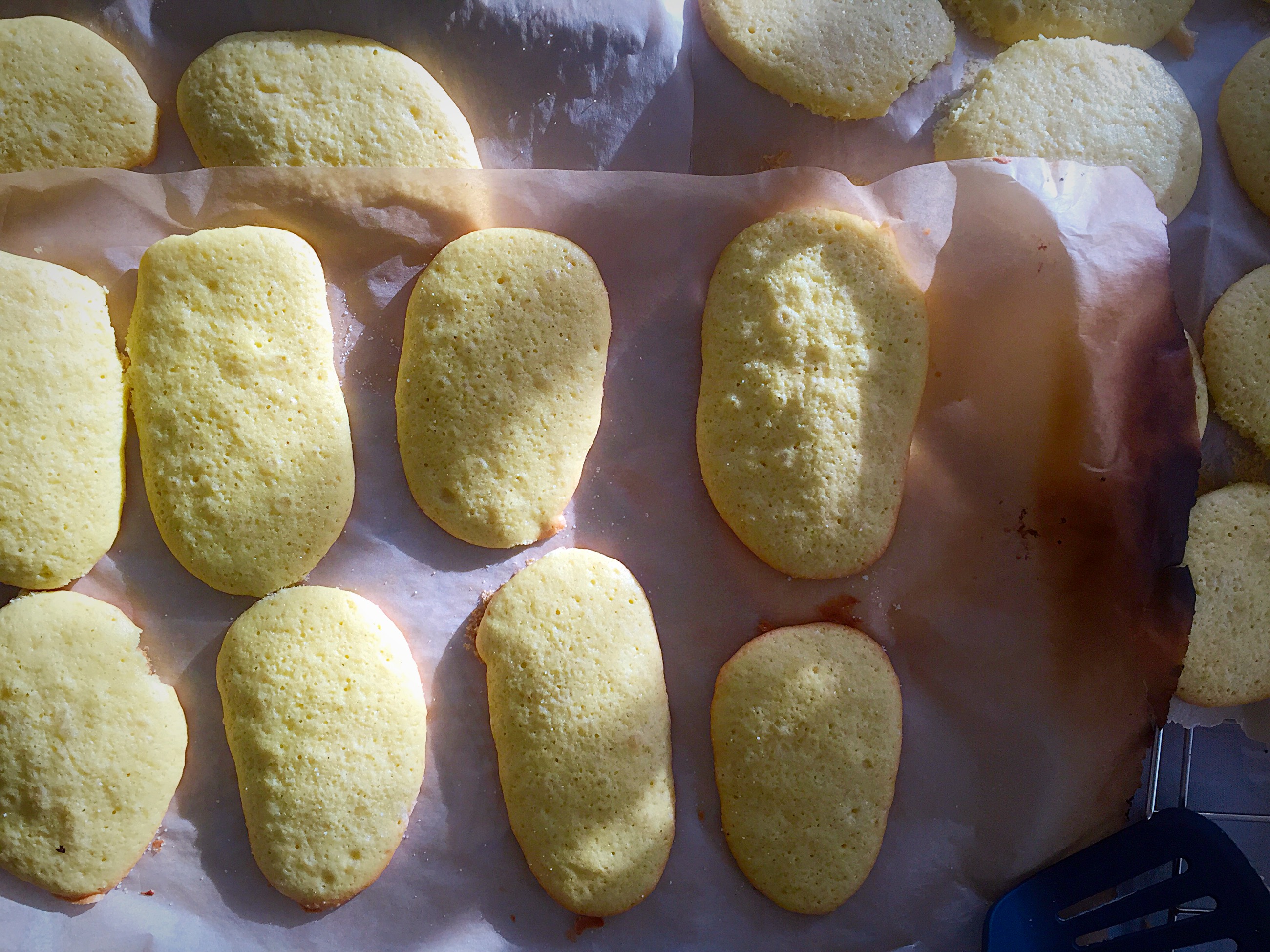 The children at my brother's school event, Café Cultural loved it, and you will too!

Savoiardi (Italian Lady Fingers)
Prep time:
Cook time:
Total time:
Ingredients
6 extra-large eggs*
3 cups all purpose flour**
1 cup sugar + more for sprinkling
3 tsp baking powder
¼ lb shortening
2 or more tsp vanilla extract
a lot of lemon zest
a touch of lemon juice
Instructions
Preheat oven to 375 degrees Fahrenheit.
Mix sugar with shortening on high speed.
Beat in one egg at a time also on high speed.
Add flour and baking powder, and mix until fully combined.
Add vanilla extract, and lemon zest/juice.
Pipe with finger on rack (mentioned in detail above recipe).
Sprinkle sugar before baking.
Bake for 15-25 mins.
Notes
*If eggs are just large, use less sugar.
**If you want to make them gluten free, use 3 cups Bob's Red Mill 1-to-1 baking flour.