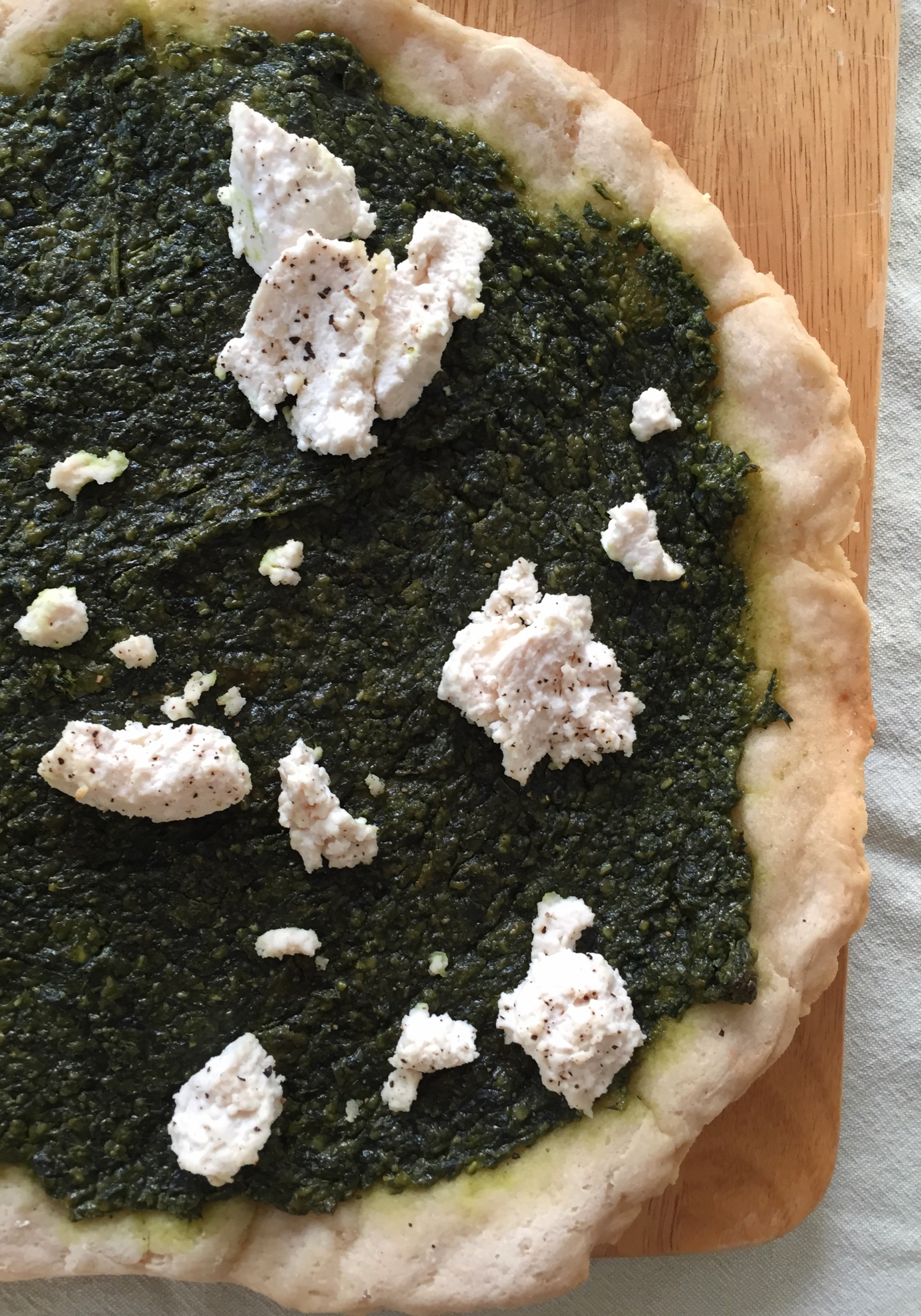 Pizza is such dairy-ful and glutinous food, that it is almost impossible for a person who eats sans dairy and  gluten to enjoy it!  Luckily, this is the chance for all of you to try out this delicious pesto ricotta pizza!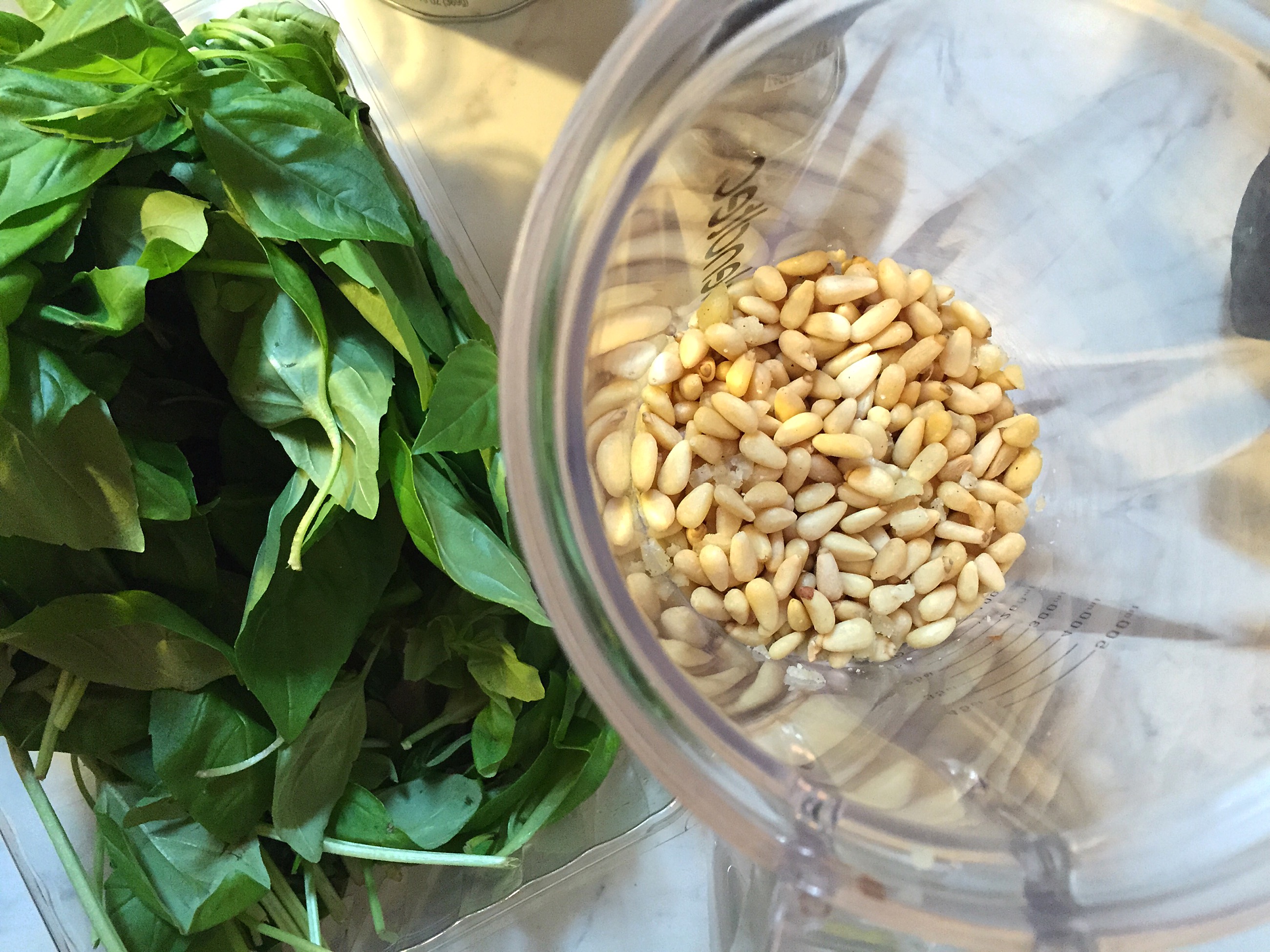 Contrary to what most people think, delicious pesto can be made without cheese.  All you need is fresh basil, pine nuts, olive oil, salt, garlic, and pepper – really easy!  You don't even need a recipe.  I do my pesto by eye.  I recommend starting with pine nuts, garlic, salt, pepper, and two handfuls of clean, dry, basil leaves.  Taste your pine nuts before to test for sweetness; this gives you a better idea of how much salt and olive oil you will use.  If your pine nuts are very sweet, you might need to use more olive oil because it will help with the creamy texture in place of the nuts.  Continue to add more basil, and taste along the way for the perfect balance of all ingredients.  One of the perks of making your own pesto is that you can make it as creamy and blended as you want, or add more pepper or garlic – whatever way you wish!
Without the cheese, pesto is actually a healthy option for sauces.  Basil works to fight inflammation, and is a good source of Vitamin A, a vitamin that supports bone growth and immune system.  Pine nuts boosts energy – many hikers pack this on their trips because it is extremely filling, and light to carry.  Healthy + delicious is always a good idea!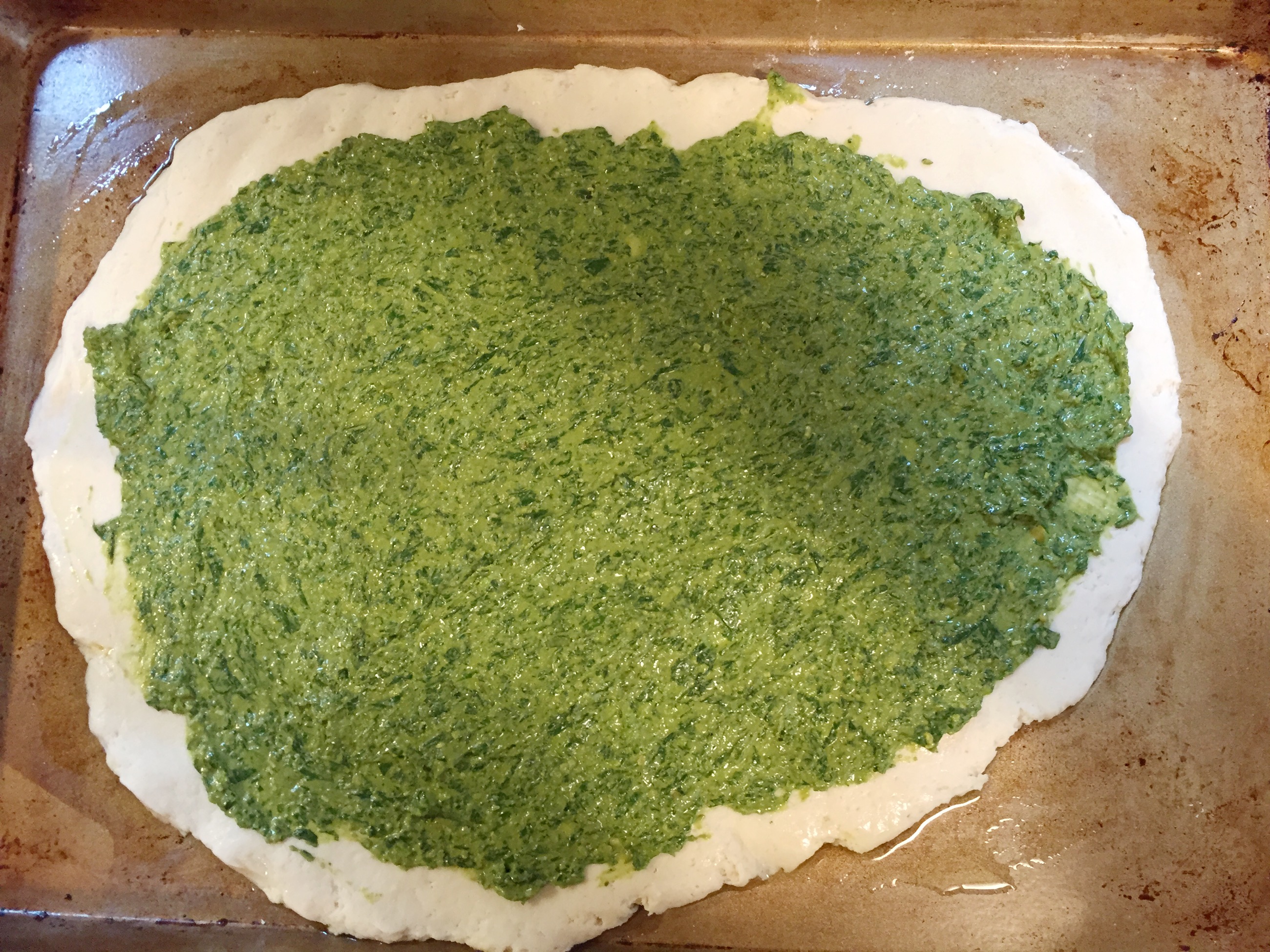 I use Kite Hill Artisanal Ricotta, which tastes exactly like ricotta!  Plus, it is very simple – it only has four ingredients: almond milk, salt, enzymes, cultures.  All you have to do is put some dollops of ricotta 5-7 minutes before taking the pizza out.
After going to Kesté, which is the best restaurant for gluten free pizza, I learned that they use Caputo's Fiore Glut flour.  So, for the crust of this pizza, I used their flour and recipe:
1kg bag of Caputo's Fiore Glut flour
27 oz warm water
3g yeast
3 tbsp Extra Virgin Olive Oil
2-3 tbsp salt
3g baking soda
Mix the dough by hand.  Let rest for 10 mins.  Refrigerate dough for 2-3 hours.  Divide dough into 6 pieces.  Preheat oven 450 degrees Fahrenheit.  Grease a pan with olive oil, and spread a piece of dough with floured hands.  Add condiments (don't if using ricotta).   Bake for 20 mins (add ricotta 5-7 minutes before taking the pizza out).