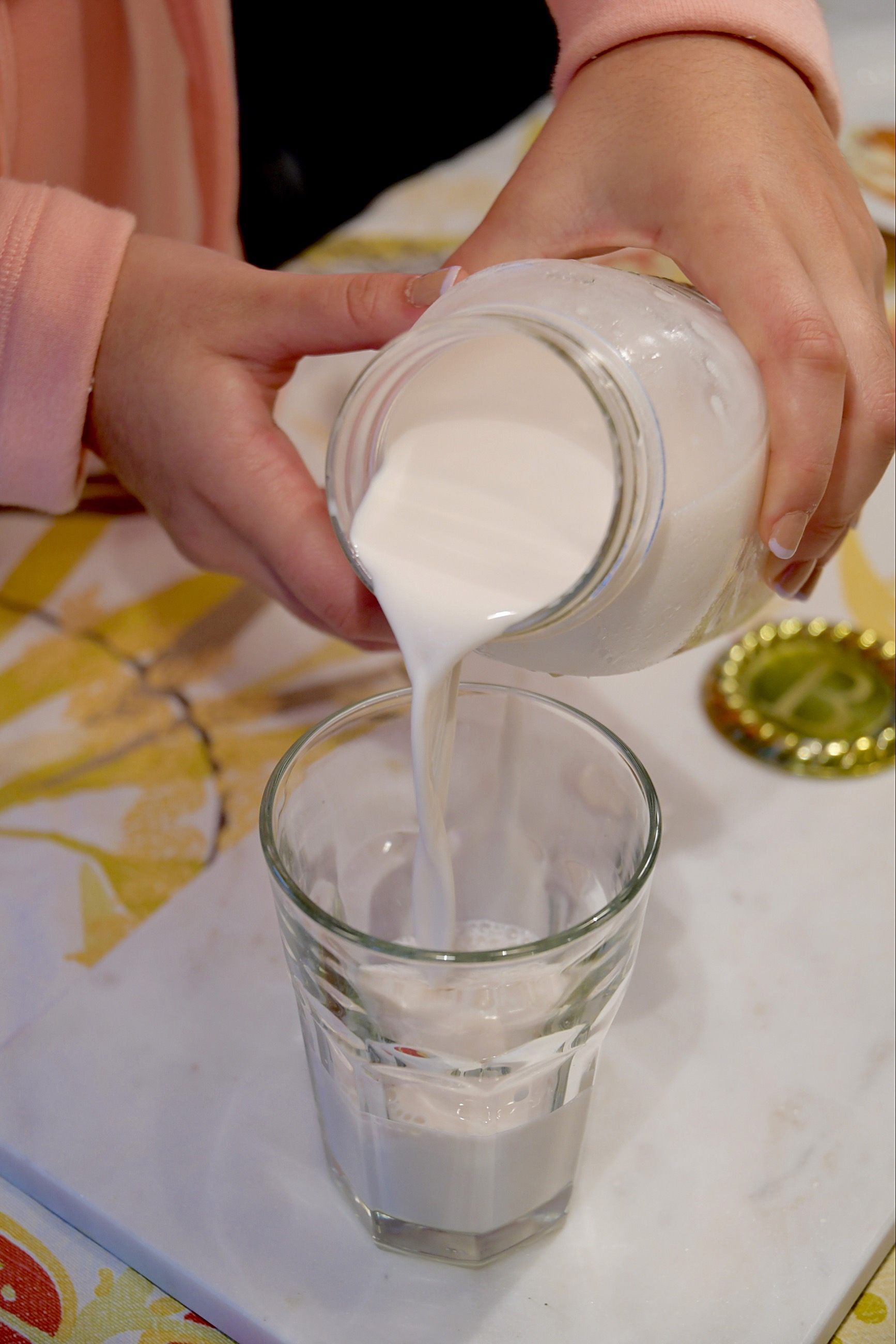 If you were to guess the ingredients that were in almond milk, you'd probably think just almonds and water.  But if you take a look at the carton of almond milk in your refrigerator, chances are, it has a bunch of ingredients.  That's why you should make your own homemade raw almond milk!  You won't believe how easy and delicious it is!  But first, let's take a look at a popular almond milk pick, Silk's Original Unsweetened Almond Milk:
Ingredients: Almondmilk (Filtered Water, Almonds), Sea Salt, Locust Bean Gum, Sunflower Lecithin, Gellan Gum, Natural Flavor.
Although none of their ingredients are considered unsafe by the FDA, (but what even is natural flavor?) why do you need to have more ingredients in your food than you have to?  The truth is, you don't; just keep it clean and simple, and make your own!