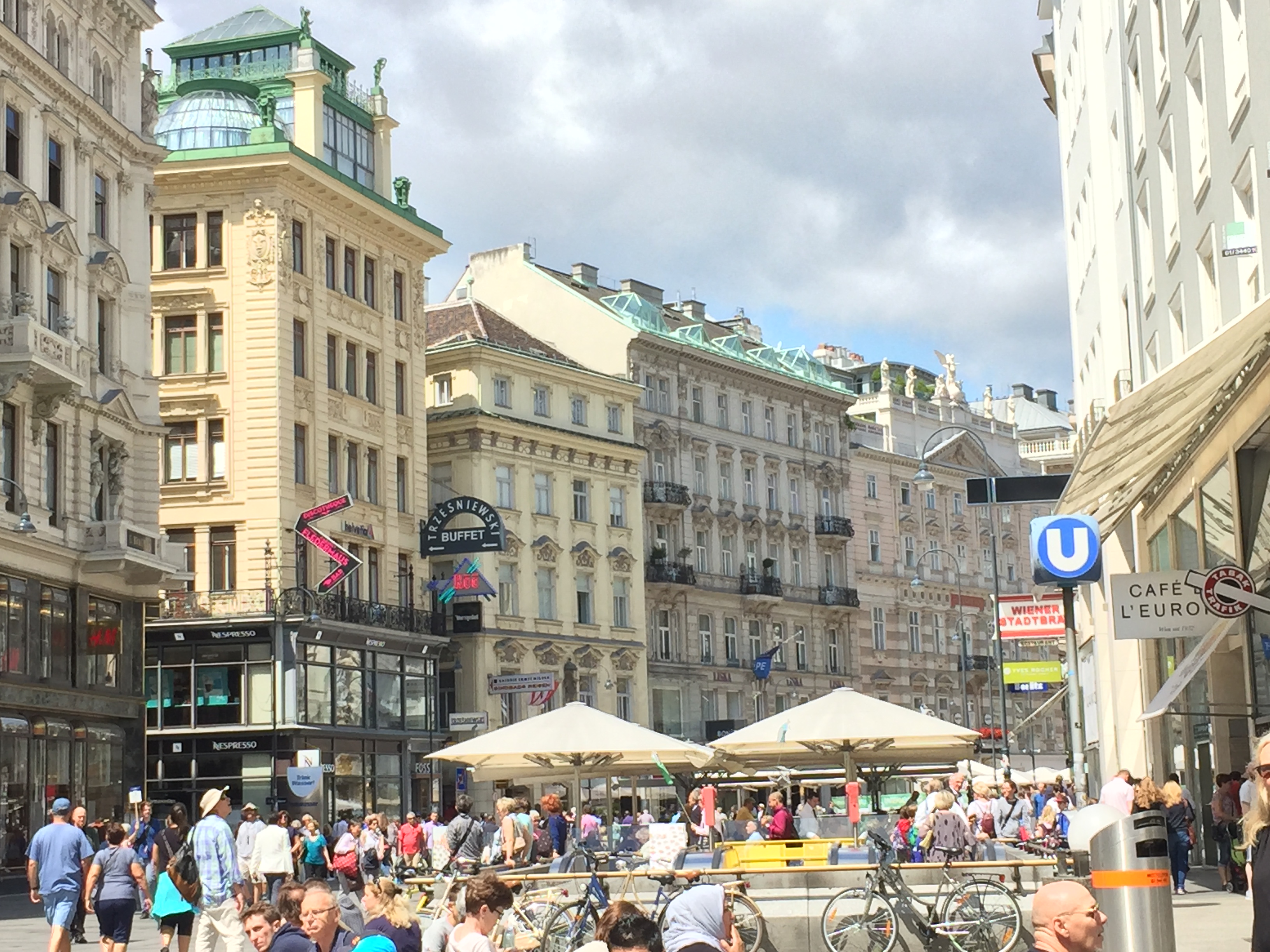 Vienna is full of wonderful delights in many ways.  Rich in exquisite art, music, and history, it's not surprising that their foods fall on the same high level.  Going around the city, we stopped by some classic restaurants, and my family tried out some foods (with gluten and dairy), giving me the rating.  While a beautiful city, there aren't necessarily that many gluten-free or vegan dedicated restaurants; their traditions (such as schnitzel) are deeply rooted in the city's veins.  For this reason, I've drawn a list of classic Viennese restaurants and foods, as well as restaurants and foods that are gluten-free/vegan.
Before going into the restaurants, here are a couple of phrases you may find useful when ordering food:
Kann ich eine flasche wasser (mit gas) bitte? Can I have a bottle of water (with gas) please? 
Ich bin gluten-frei/milch-frei/vegan.  I am gluten-free/dairy-free-vegan.
Ich nehme ___ mit/ohne ___ bitte.  I'll take ___  with/without ___ please.
Ein anderer, another
Danke, thank you
The Classics – Foods and Restaurants
Pretzels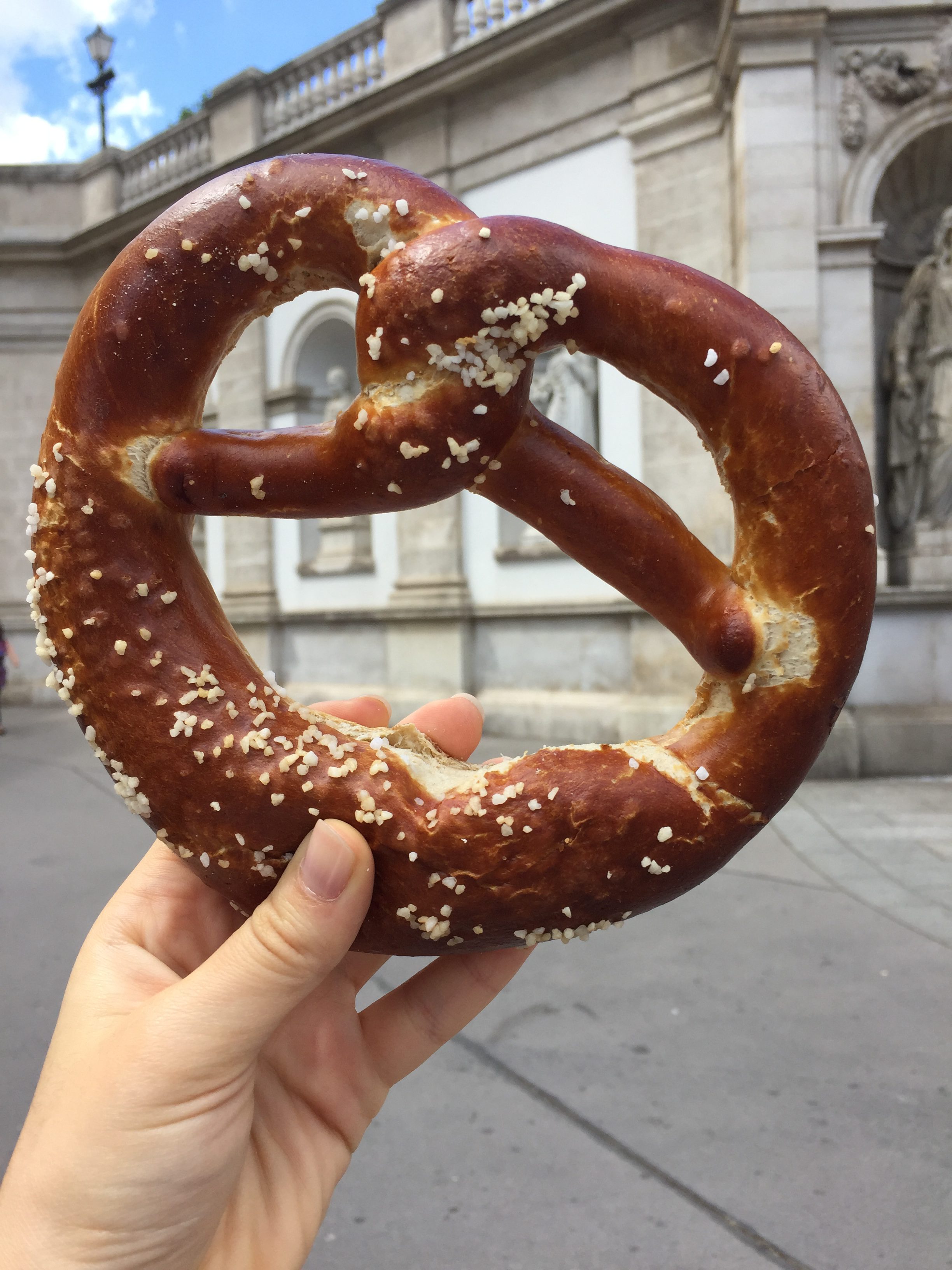 In almost any bread bakery in Austria, you can grab a pretzel, or how it's said in German, "brezel." With sesame seeds, pumpkin seeds, or just salt as my brother likes to take it, these pretzels are truly amazing.  Just imagine – crusty outside and fluffy inside.