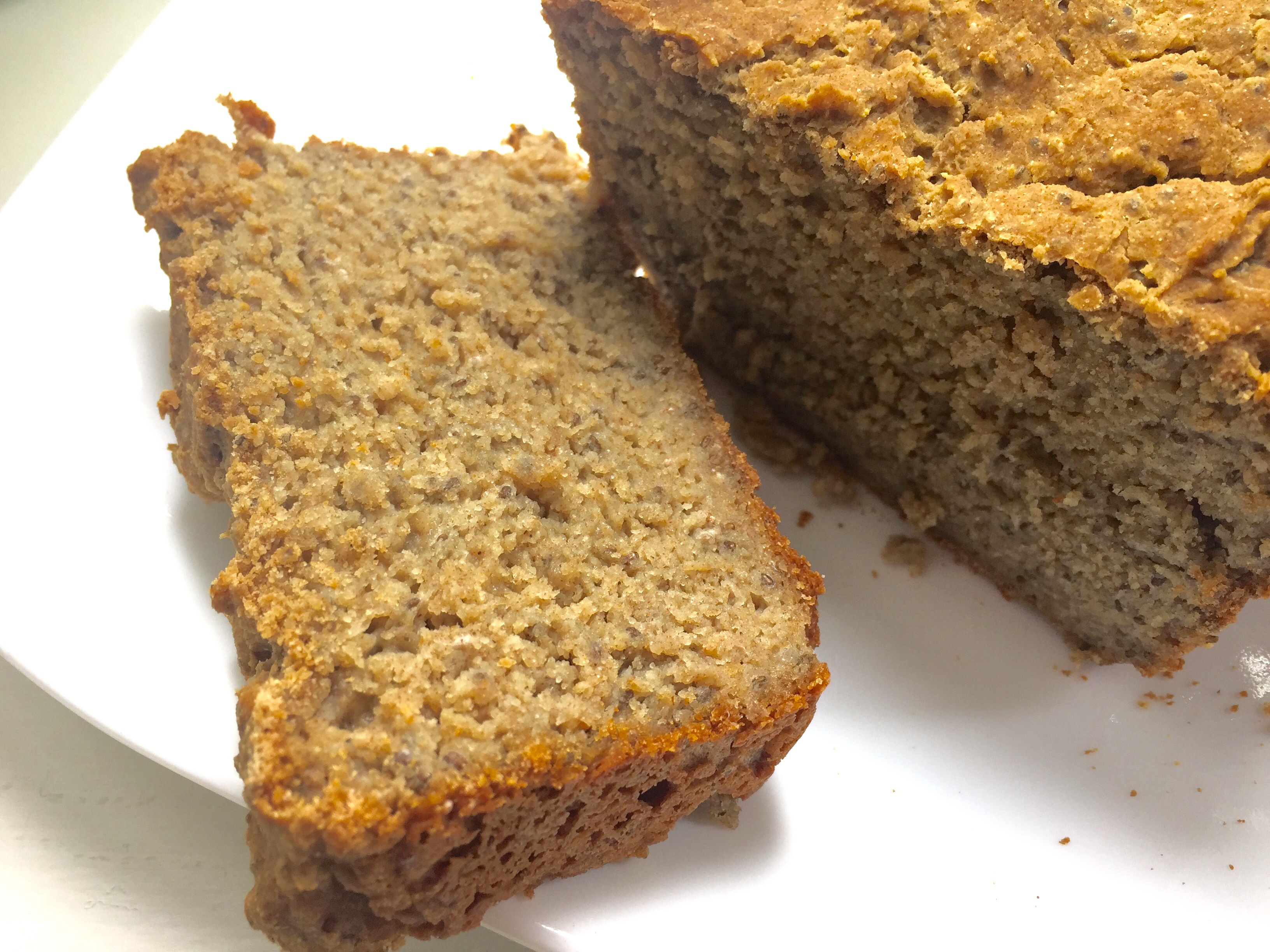 This Friday, I went to my doctor's office to see the results of my food sensitivity test of 200 foods.  It came in severe intolerance to foods such as celery, cucumber, brussel sprouts, plums, and kale – all which seem very healthy, but apparently not for me.  Among the long list of my other moderate to mild intolerances were things like cocoa, vanilla, cinnamon, millet, oats, white potato, olives, grapes, basil, corn, maple sugar – the basis of my cooking  and baking.  When I first glanced at the list, I thought that eliminating these foods was going to be fairly easy.  However, I later realized how much of these foods I was actually eating: the olive oil and vinegar of my kale salad, the square of dark chocolate after dinner, potato starch (the binder of all my desserts).  At fourteen years old, I cannot have any dairy or gluten, and after leaving that doctor's office, I was quite upset.  When we got home, my mother and I scavenged through our pantry and refrigerator, disappointed to find my intolerances in the ingredient lists.  So this morning, I was extremely determined that these restrictions will not limit the tastiness of the food I make, nor take away my love of food, despite it taking away half my ingredient list!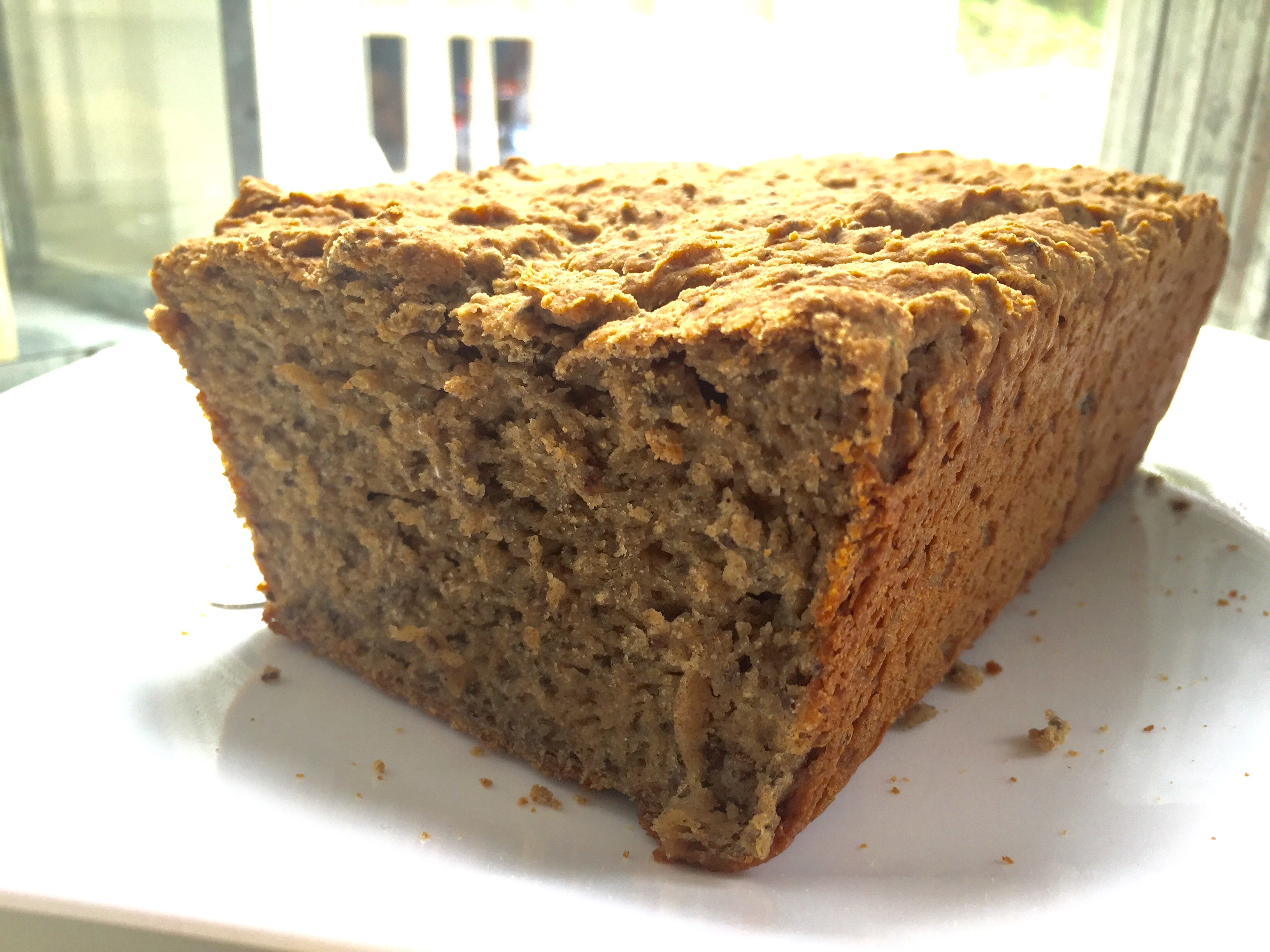 I came across a sandwich bread recipe by Fork and Beans, and decided to alter it.  I replaced the oat flour and millet flour with quinoa flour and sorghum flour.  I also switched around some of the other flours it had: I put teff in place of buckwheat, and made all the starch in the recipe arrowroot.  Quinoa is a complete protein, which means it provides all essential amino acids (the building blocks of protein). This whole loaf of bread has 16g of protein just from this flour!  Sorghum flour is full of antioxidants, and has 3g per 1/4 cup.  Teff is considered one of the healthiest gluten free flours because is has a large percentage of bran and germ, which is the source of fiber, protein, Vitamin C, iron, and calcium.  I especially like teff flour because it has a nutty taste.
To my surprise, the bread turned out wonderful, and it's quite filling.  This bread is perfect for spreading some nut butters on, or even an avocado!  I can't wait to be making it over these next few months!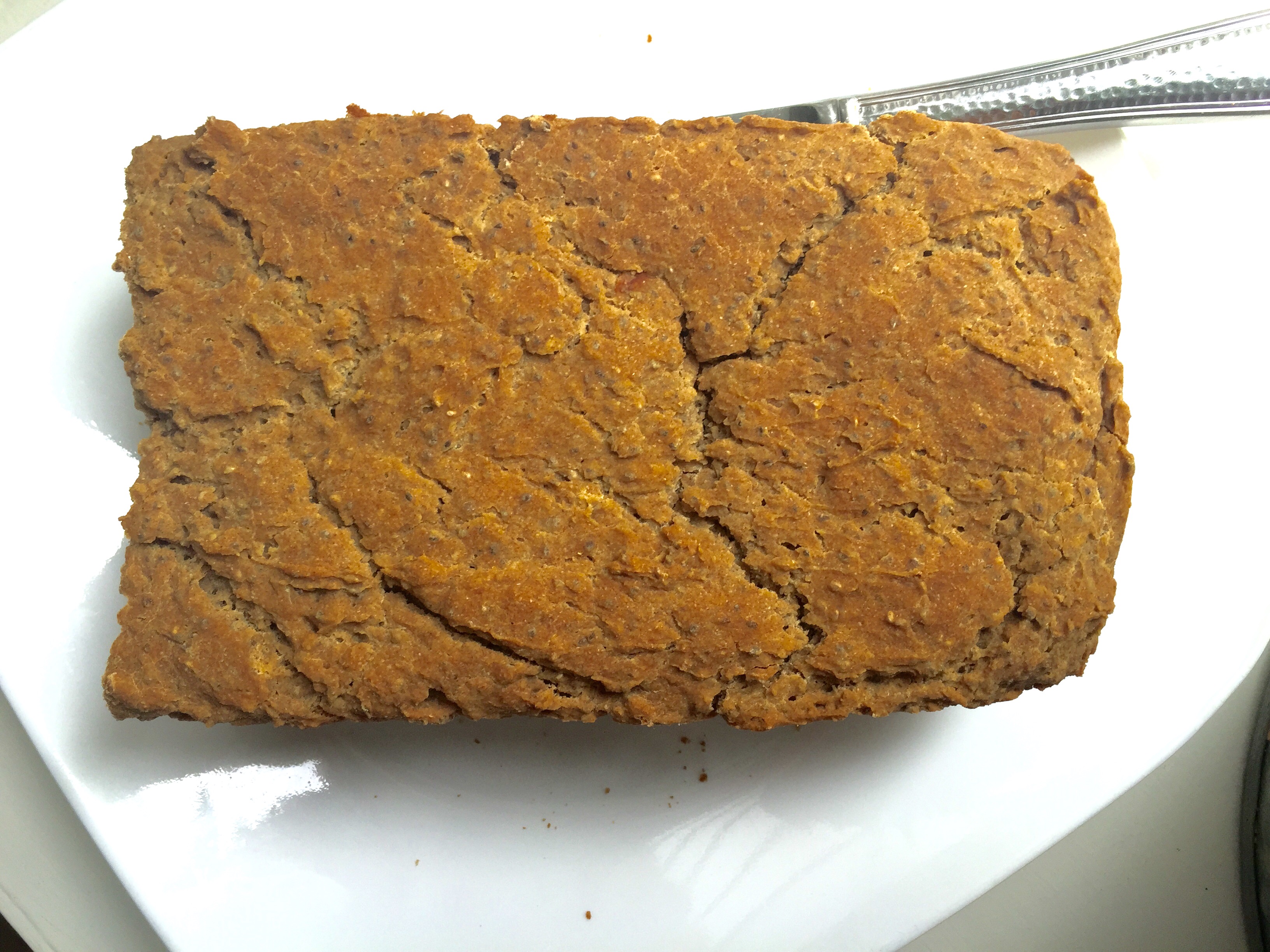 Vegan & Gluten Free Sandwich Bread
Author:
Kayla, adapted from Fork & Beans
Prep time:
Cook time:
Total time:
Ingredients
Wet ingredients
2¼ tsp. dry active yeast
1 cup warm almond milk, or the milk of your choosing
2 tsp coconut sugar
1 cup warm water
5 tbsp chia seeds
3 tbsp coconut oil
2 tsp apple cider vinegar
Dry Ingredients
1 cup quinoa flour
1 cup sorghum flour
1 cup arrowroot powder
¼ cup teff flour
1 tsp baking powder
½ tsp baking soda
1 tsp xanthan gum
1-1½ tsp salt
Instructions
In a medium bowl, mix warm almond milk with yeast and coconut sugar. Set aside for 10 minutes.
Add the warm water, coconut oil, apple cider vinegar, and chia seeds into the mixture and whisk. Set aside for 2 minutes.
In a large bowl, whisk together the dry ingredients. Pour the wet into the dry and mix.
With a spatula, spoon the batter into a greased (with coconut oil) 8x4 inch loaf pan. Make sure it it spread even.
Allow the bread to rise 30-45 minutes in a warm area. I put this near the oven.
Preheat oven to 350 degrees Fahrenheit.
Place the loaf in the middle rack of the oven, and bake for 55-60 minutes. Allow it to cool in the pan, and then transfer to a wire rack to cool.