Since elementary school, we've been told to use hand sanitizer to wipe off any germs that could be left on our hands, and from there, people have immersed themselves in the world of Purell.  Little did we know that those sanitizers we have liberally been putting on our hands were actually toxic.  It may get rid of 99.9% of germs, put with a product so strong, it is doing more than just that.
Companies such as Purell do not want to disclose their exact scents as a trade secret, and therefore, are allowed by the FDA to simply list "fragrance" among their ingredient list.  This allows the company to slip in harmful ingredients under one word that appears innocent. "Fragrance" is generally synthetic and is loaded with toxic chemicals, containing phthalates, which are endocrine disruptors (could alter genital development).  Also, many hand sanitizing brands have parabens.  Our skin is semipermeable, so all the toxicity of the sanitizer we use everyday, is getting into our bloodstream – something we don't want.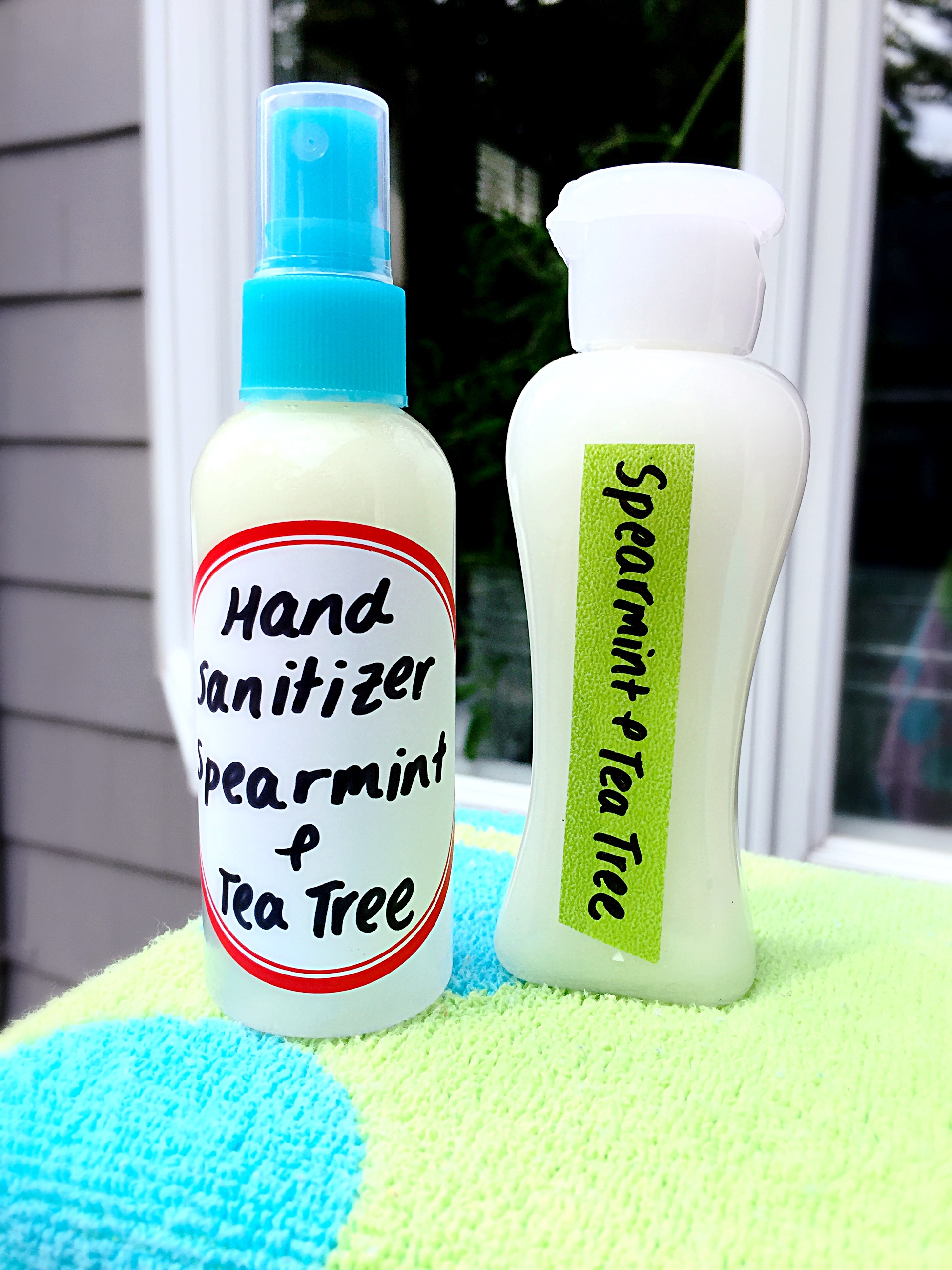 Enter my easy hand sanitizing gel and spray – it's easy, and works.  Not to mention, it has a small ingredient list, all of which are natural and simple: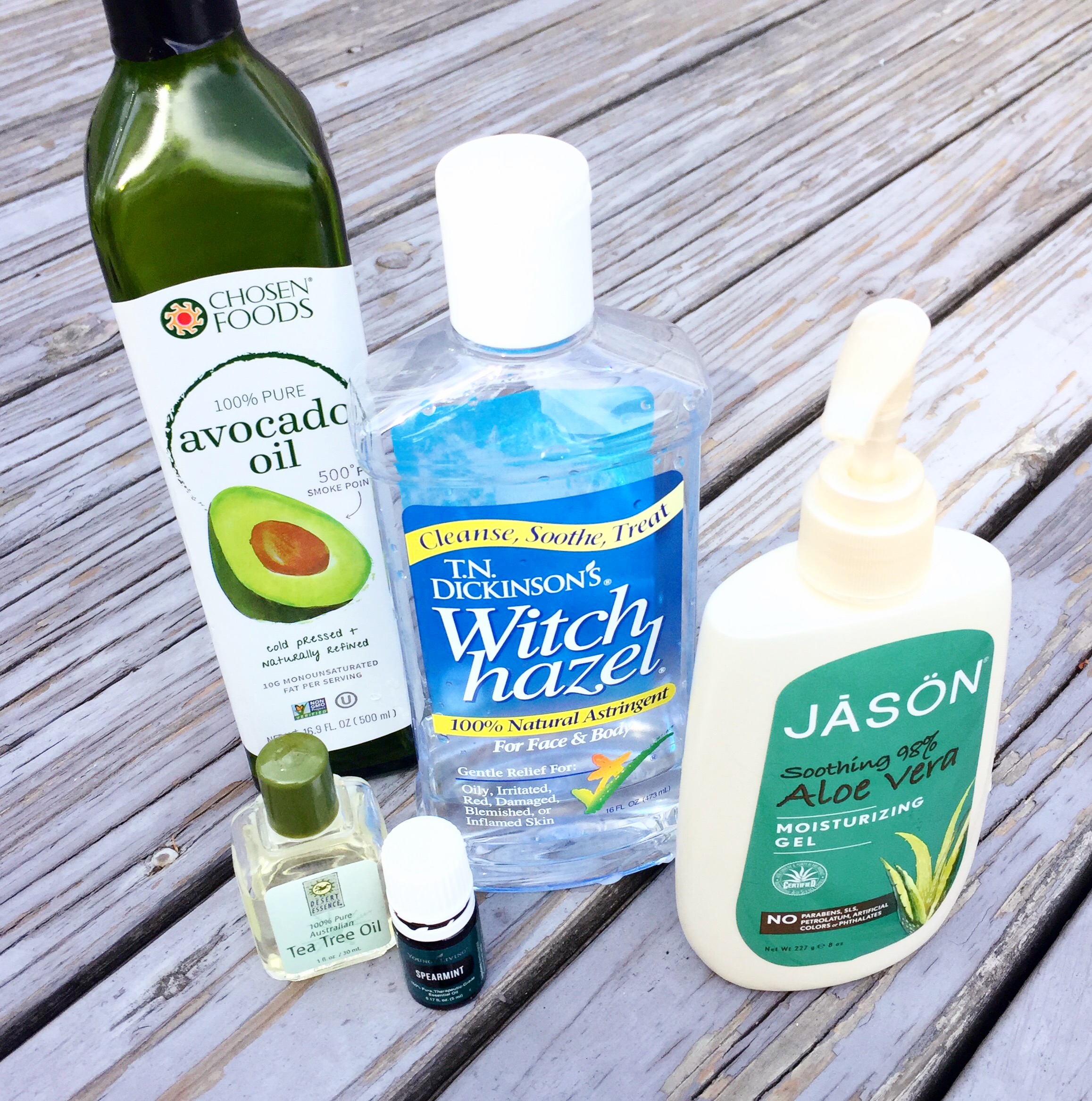 Avocado Oil – Sometimes with Purell, people tend to get dry and itchy hands, however with the use of avocado oil in this hand sanitizer, this doesn't happen.  Avocado oil reduces inflammation and itching due to its high content of oleic acid.
Witch Hazel – Witch Hazel has natural disinfectant properties, and is an astringent, therefore having the ability to remove excess oil from the skin, while reducing appearance of pores.
Aloe Vera –  Aloe Vera has powerful antioxidants and some of the antioxidant compounds can help prevent the growth of harmful bacteria.
Tea Tree Oil – Tea tree oil has incredible antimicrobial properties, and even has the ability to kill parasites and fungal infections.
100% Pure Spearmint Essential Oil – Spearmint is a disinfectant.  You can really play around with the oils for the hand sanitizers.  I recommend lavender, lemon, and Young Living Thieves essential oils for the best results.  Also, make sure to check that your oils are 100% pure because many times, companies add other fragrances and chemicals in their oils.  The best essential oil brand I have come across is Young Living.
The recipes are so quick to make, and worth it.  There's also an environmental plus because you are reusing the bottles, rather than throwing them away.  Put it in your bag for school, in the car, and you'll know that what you're putting on is authentic, natural, and works!
Hand Sanitizing Gel
Ingredients
3 tbsp aloe vera
1 tbsp witch hazel
5 drops 100% pure spearmint essential oil  (or others such as lavender, lemon, Thieves, etc.)
2 drops tea tree oil
1 tsp avocado oil (almond oil, coconut oil works well too)
Combine all ingredients and put in a small bottle.
Hand Sanitizing Spray
Ingredients
1 tbsp witch hazel
2 tsp aloe vera
2 tsp avocado oil (almond oil, coconut oil works well too)
10 drops 100% pure spearmint essential oil (or others such as lavender, lemon, Thieves, etc.)
1 drop tea tree oil
filtered water
Combine all ingredients together, and put in spray bottle.  Then fill the bottle with filtered water until the top.
*I got all my bottles from Bed Bath and Beyond for under a dollar*