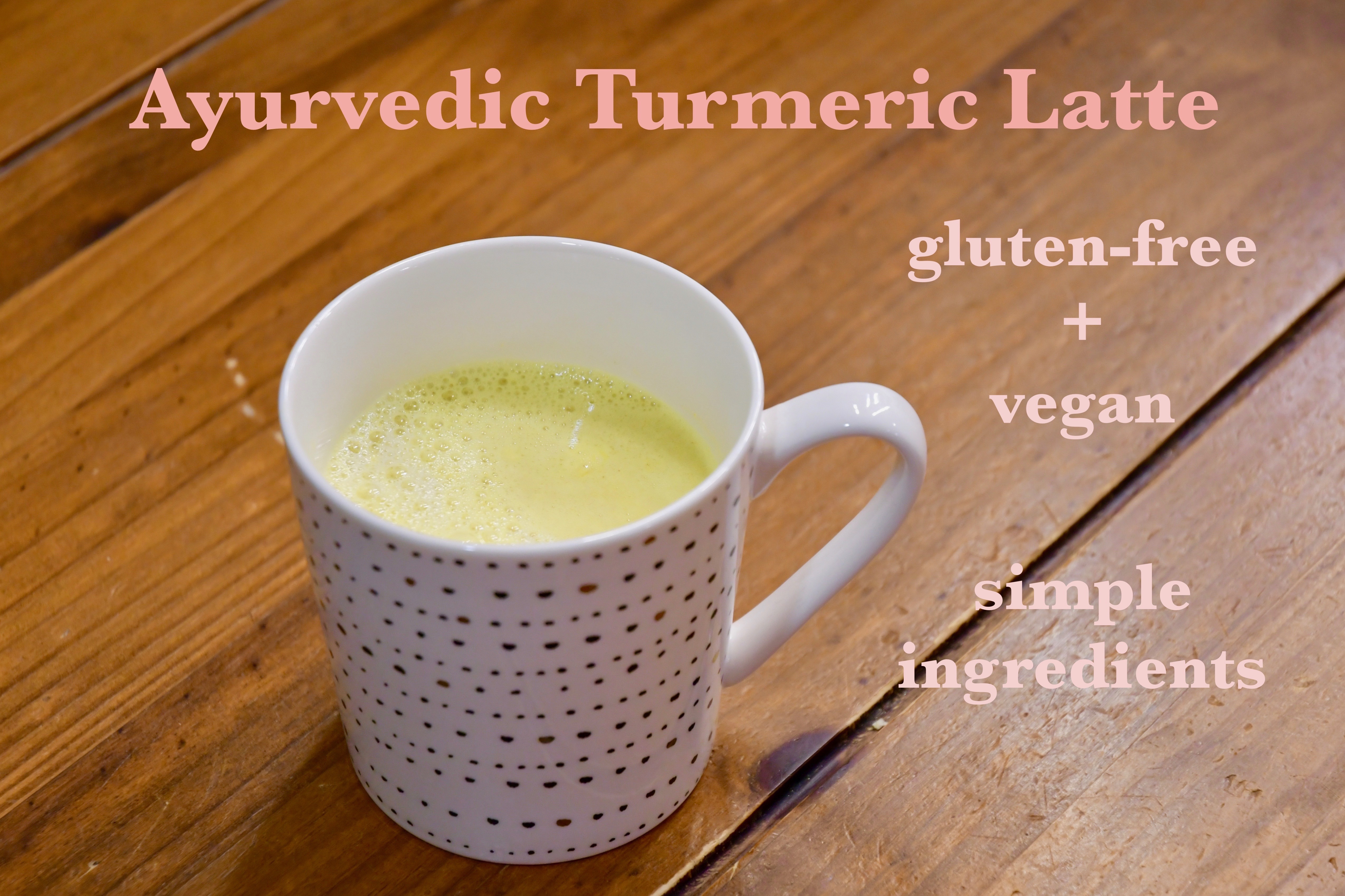 You've probably seen those picturesque Instagram posts of turmeric lattes.  I was skeptical about their taste and benefits until I fell sick recently.  After finishing a mug of turmeric latte, I was on my road to recovery.  With Indian origins, turmeric latte (also known as golden turmeric milk) is traditionally part of Ayurvedic practice and is known to fight against inflammation and balance your doshas.  Doshas are energies that define a person's makeup in Ayurvedic medicine.  Whether or not you are sick (or believe in Ayurveda), turmeric lattes are as nutritious as they are delicious.
So what makes turmeric lattes so special?  Let's look at the nutritional benefits of this ayurvedic milk.
Turmeric has been used for thousands of years in India as a medicinal herb and spice.  The medicinal properties come from curcuminoids, part of curcumin (the active ingredient of turmeric).  Curcumin is very anti-inflammatory and increases the antioxidant capacity of the body.  In addition, it is anti-viral and when mixed with black pepper, your body's absorption of curcumin increases.
Honey helps boost your immune system because of its antioxidant and anti-bacterial properties which improve digestion.
Coconut oil contains antimicrobial lipids, lauric acid, capric acid, and caprylic acid.  These have antifungal, antibacterial and antiviral properties that help boost your immune system.
Not bad, right?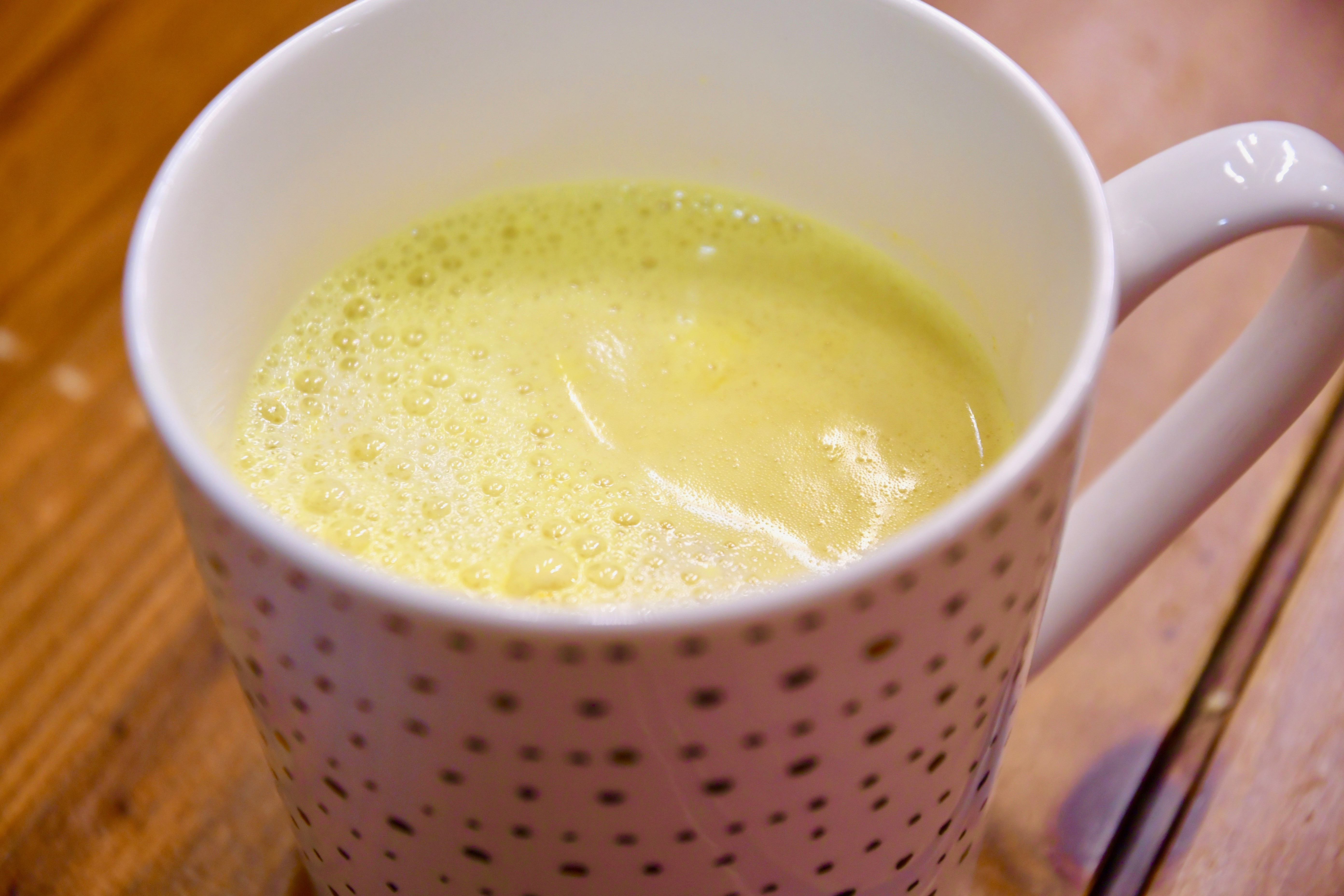 Morning coffee, watch out – if you've never tasted a turmeric latte, be ready to be amazed.  Even though I'm no longer sick, I've continued to drink this latte.  It's extremely tasty and perfect for a snowy day.   I love turmeric latte because it warms your body from within and makes me feel cozy.  It's grounding and slightly sweet, with subtle savory notes.

Ayurvedic Turmeric Latte
Cuisine:
Gluten-free, Vegan
Ingredients
1 cup unsweetened almond milk or coconut milk
½ tsp turmeric
1½ tsp honey
¼ tsp coconut oil
dash of cinnamon and nutmeg
a little black pepper
Instructions
Heat milk over low heat and stir in the turmeric powder, cinnamon, nutmeg, and black pepper.
Bring it to a boil and allow it to simmer for 2 minutes.
Pour it into a mug, and stir in the honey and coconut oil.
Sources