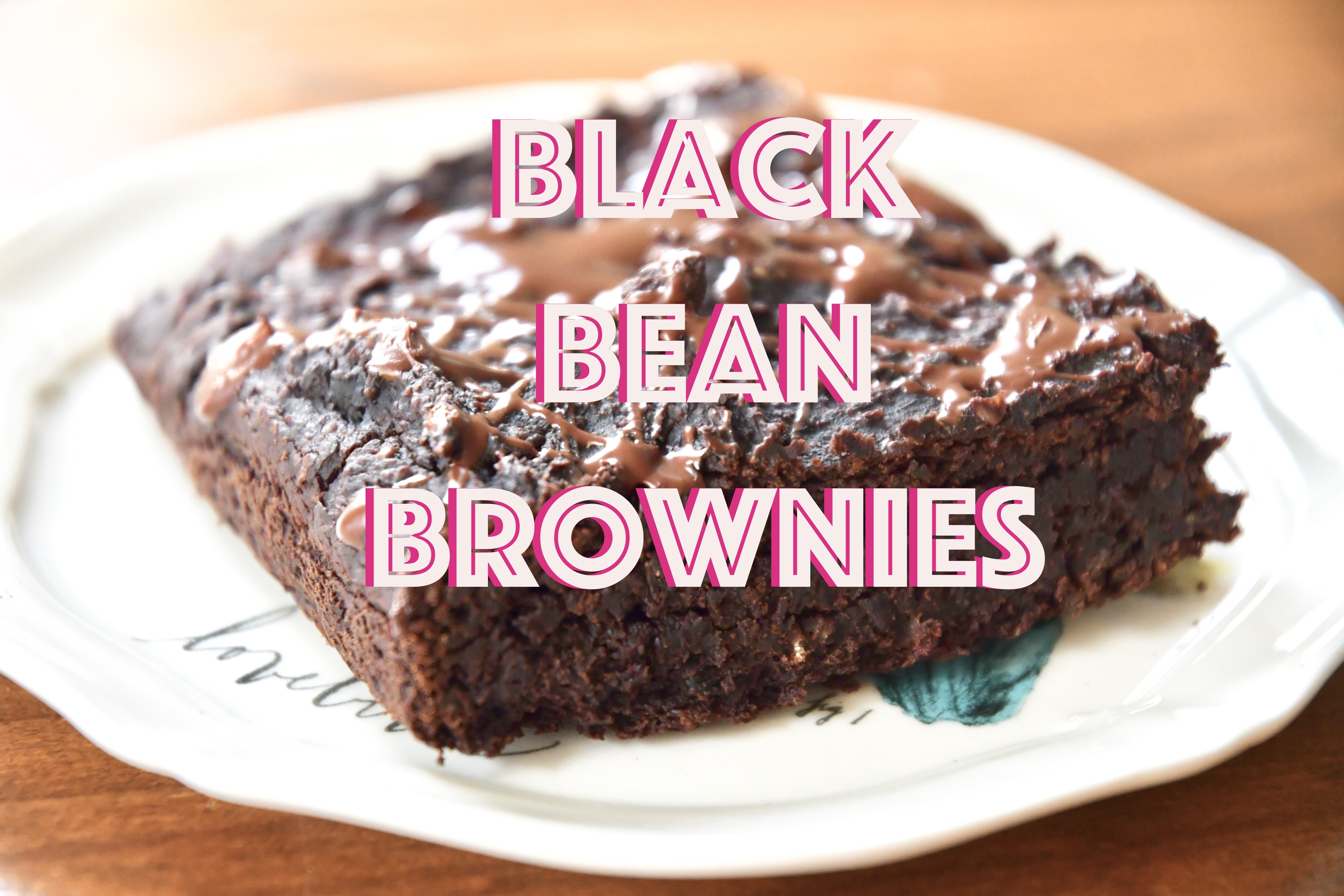 Black beans and chocolate.  Probably not the first combination that comes to mind.   But these decadent black bean brownies are the perfect vegan, gluten-free, and refined sugar-free dessert (and no one will ever guess that they're packed with awesome, healthy ingredients… including beans)!  Plus, you can make them using simply a blender.  This is what I call a win-win-win situation 🙂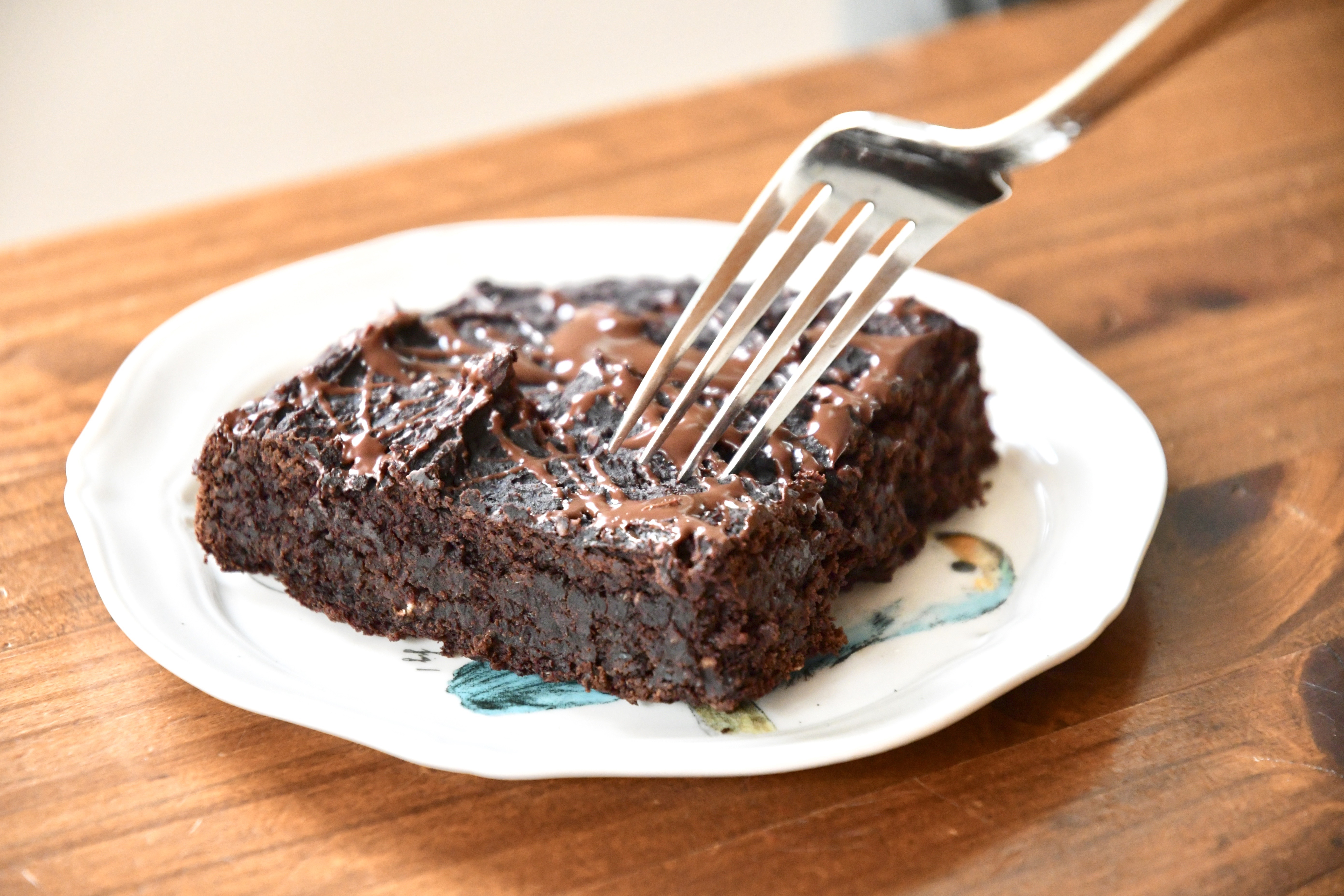 My fascination with black bean brownies started a couple years back when I was playing soccer, and hosted my friends before practice at my house.  I wanted to make something that was healthy, but enjoyable at the same time.  I didn't tell them that they had black beans in them, and I was not surprised when they didn't take notice.  However,  I could tell that it wasn't their favorite recipe.  So for the past couple years, I've been tweaking my original recipe to get it to its fullest and optimal fudgy brownie status.  Now, my family agrees that this is the best brownie.  Goal achieved.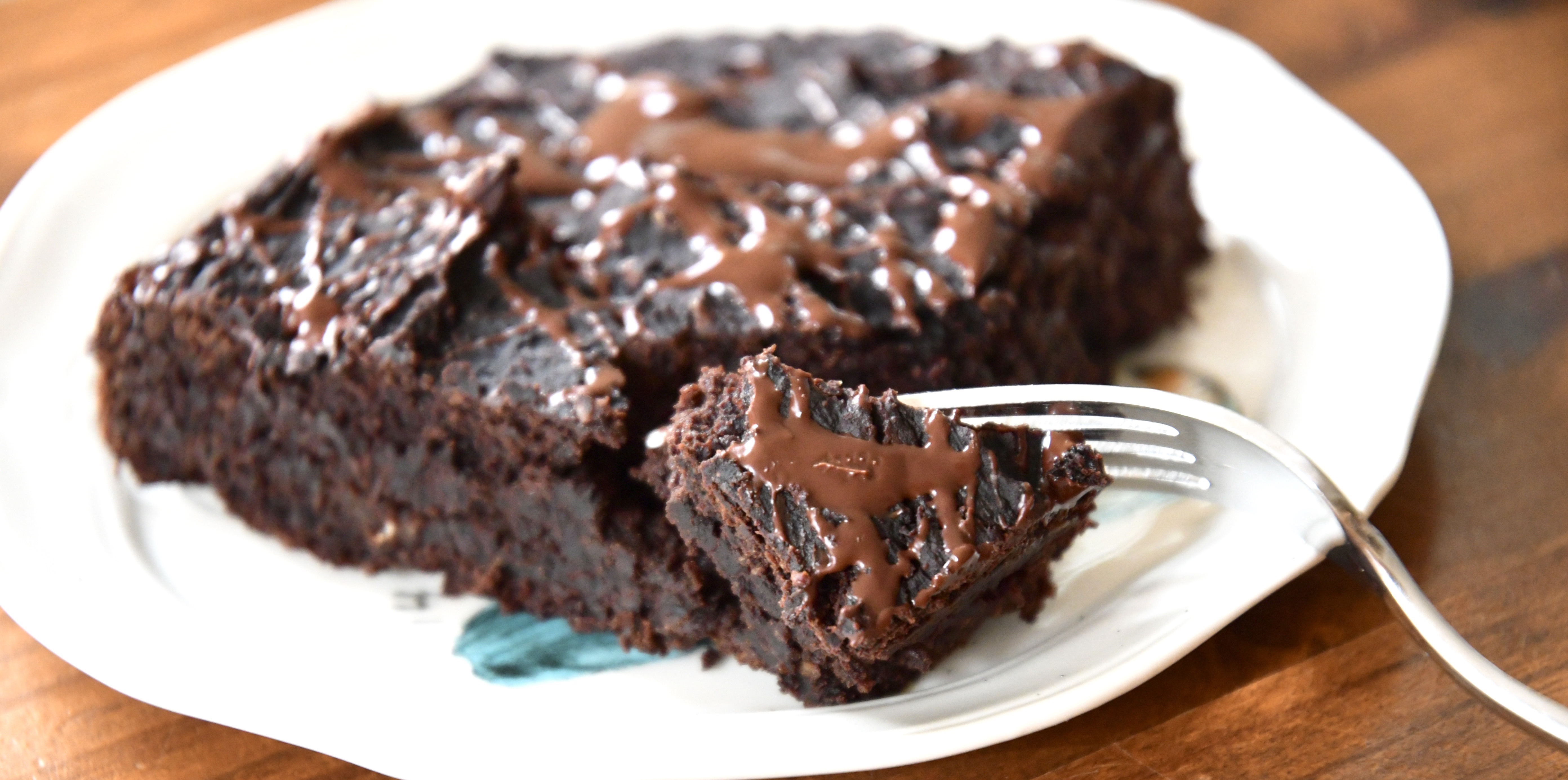 Unlike most brownies out there, this one is actually packed with tons of powerful ingredients.  It's chocolate galore when it comes to this recipe, and at the same time, it's light on your stomach.  What more can you ask for?
Let's get to the nutrition:
Black beans are rich in fiber with 15g per cup, and have 15g of protein per cup as well (6.5 oz).  This not only makes for a healthy dessert, but also a great post-workout recovery snack because you feel fuller, and restore your muscle.  After exercising, it's important to eat protein to prevent your body from using its own muscle tissue as a form of energy.  In addition to its fiber and protein content, black beans are a great source of phytonutrients (substance found in certain plants which is anti-inflammatory).
Pumpkin puree is low in calories (50 per cup), and has Vitamin A, which helps boost vision.
I'm a huge fan of almond butter – and there's an even better reason than just its delicious taste.  Almonds contain a lot of healthy fats, fiber, protein, and vitamin E.
Per tablespoon of flax seed meal, there is 1.8 grams of omega-3s in the form of ALA.
Enjoy!

Blender Black Bean Brownies (V + GF)
Recipe type:
Gluten-free, Vegan, Refined Sugar-free
Prep time:
Cook time:
Total time:
Ingredients
15 oz black beans, drained
⅓ cup pumpkin puree
2 flax eggs (2 tbsp flaxseed meal + 5 tbsp water)
¼ cup maple syrup
¼ cup coconut sugar (or normal sugar if not refined sugar-free)
¼ cup + 2 tbsp oats
¾ cup cocoa powder
1½ tsp baking powder
1 tsp baking soda
sprinkle of salt
Optional
½ cup vegan chocolate chips
Instructions
Preheat oven to 350 degrees.
Lightly grease 8x8 baking pan with coconut oil.
Make flax eggs, and let them rest for 3 minutes.
In the blender, blend the oats until flour-like texture.
Add all the other ingredients to the blender, including the "eggs." Blend, scraping down the sides as needed. Blend until smooth.
Add in chocolate chips if desired.
Pour the batter into the pan, and smooth the top.
Bake for 40-45 minutes. Let it cool for 35 minutes before serving.
Works Cited
Babcock, Jillian. "Black Beans Nutrition, Health Benefits & Recipes." Dr. Axe, 21 June 2017, draxe.com/black-beans-nutrition/.
LD, Megan Ware RDN. "Pumpkin: Health Benefits and Nutritional Breakdown." Medical News Today, MediLexicon International, 13 Oct. 2016, www.medicalnewstoday.com/articles/279610.php.
Leech, Joe. "9 Evidence-Based Health Benefits of Almonds." Healthline, Healthline Media, 28 May 2017, www.healthline.com/nutrition/9-proven-benefits-of-almonds.
Magee, Elaine. "The Benefits of Flaxseed." WebMD, WebMD, www.webmd.com/diet/features/benefits-of-flaxseed.