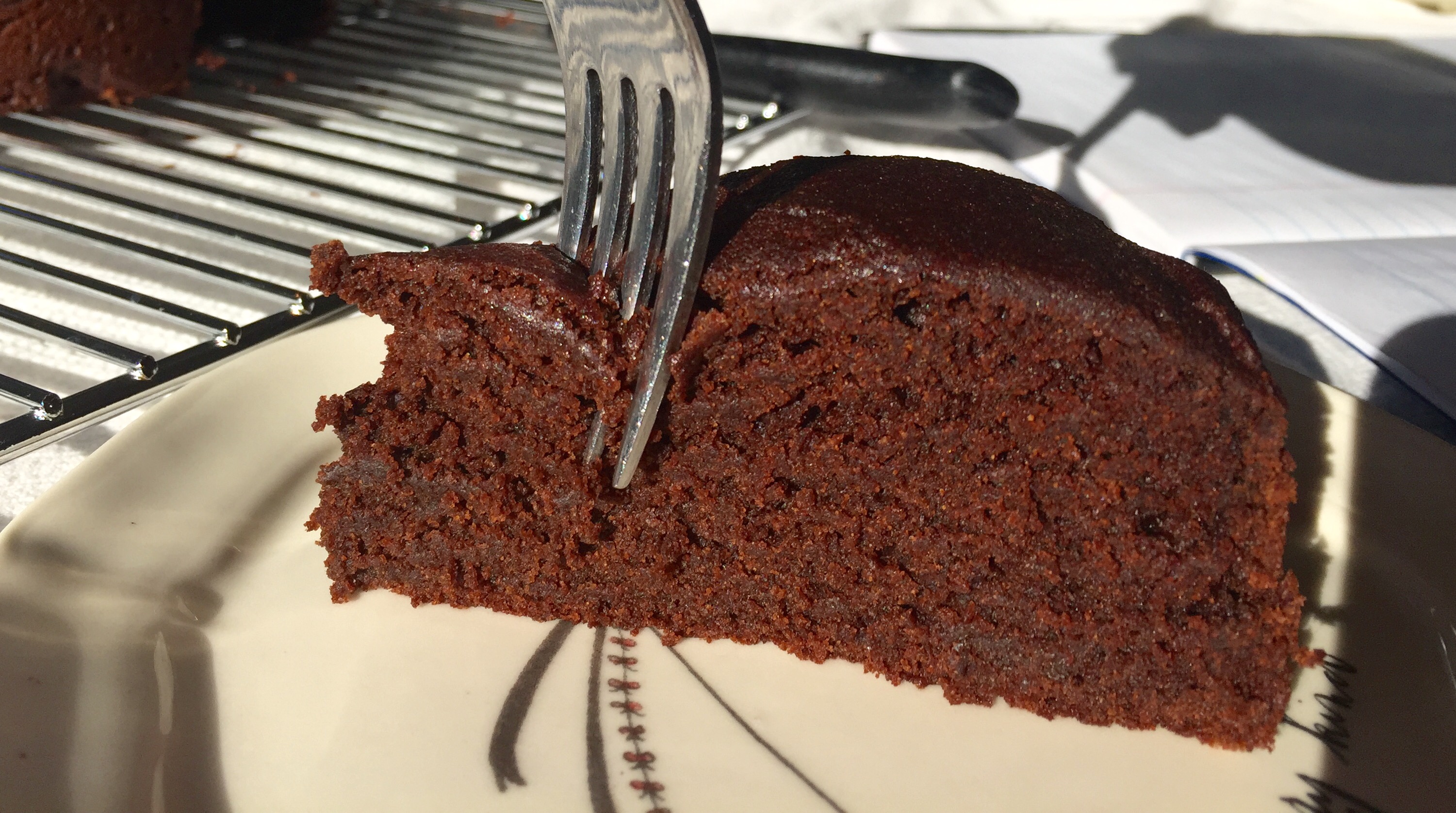 As a huge fan of Food52, I was extremely eager and excited to try their vegan dark chocolate cake.  The cake is super chocolatey, but is still light and fluffy.  You can double the recipe to layer it and frost to make a birthday cake, or simply add some spice to make it have a kick.  After playing around with some flours, I was able to adjust the recipe to make the perfect gluten free vegan chocolate cake!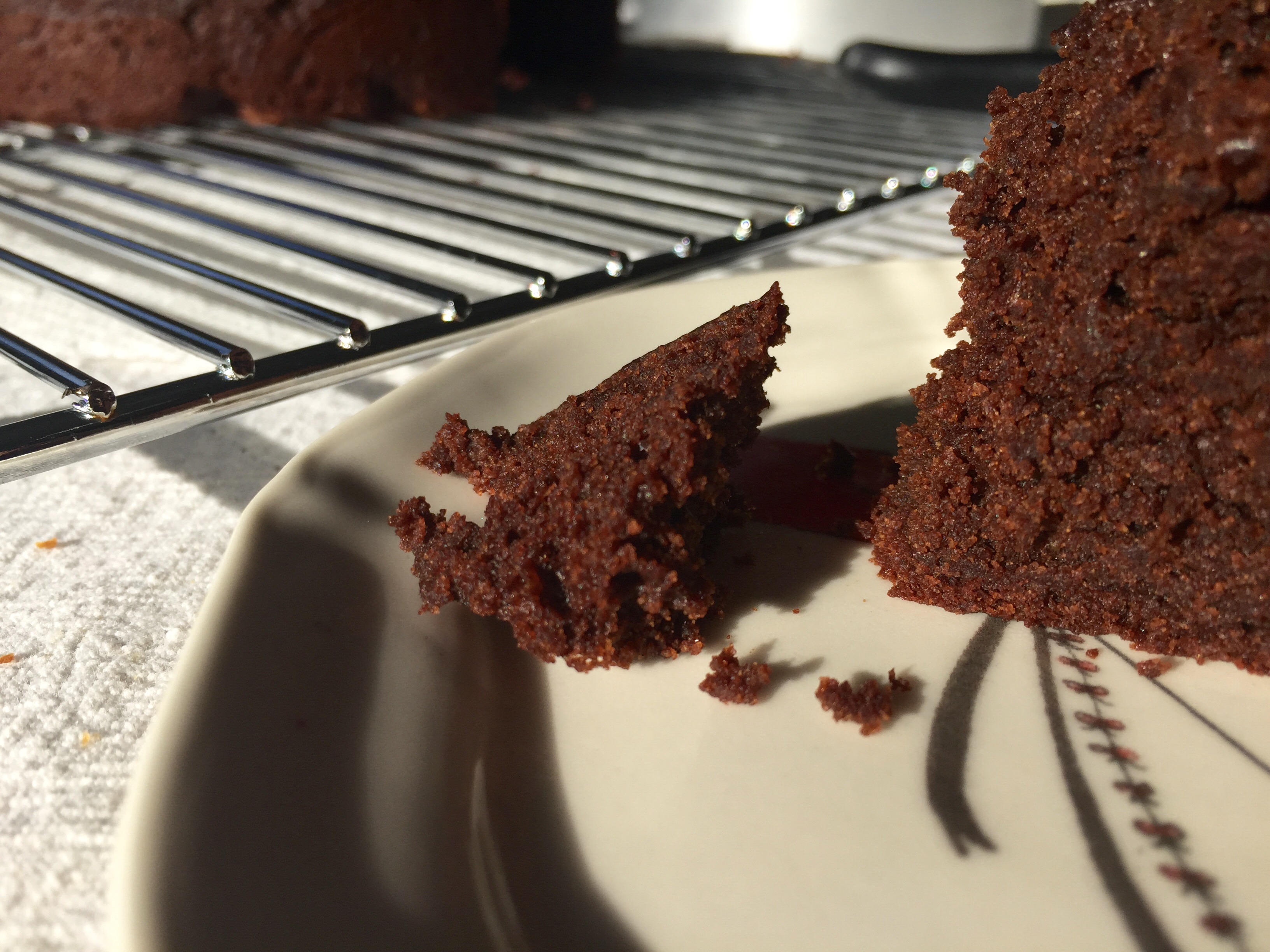 With this chocolate cake, I wanted to still keep it light, but add in some flours that had fiber to keep me full.  So I added whole grain flours like brown rice flour, teff flour, and oat flour. Out of these, the teff flour is especially healthy because it is actually a complete protein, and is rich in iron and magnesium.
Some people wonder why their chocolate desserts do not come out as chocolatey as they would like.  This all comes down to the quality of the cocoa powder you are using in my opinion.  Make sure to use unsweetened cocoa powder because there is no sugar to take away from the cocoa flavor.  My favorite is Scharffen Berger's natural cocoa powder.
This recipe is very quick and easy to make!  I hope you enjoy it!

Dark Chocolate Vegan Cake (gluten free)
Author:
Kayla (adapted from Food52)
Cuisine:
Gluten free, Vegan, Refined sugar free
Prep time:
Cook time:
Total time:
Ingredients
60g white rice flour
40g brown rice flour
50g arrowroot flour
40g teff flour
20g oat flour
⅓c high quality unsweetened cocoa powder
1tsp baking soda
½tsp salt
1tbsp apple cider vinegar
1c dairy free milk
⅓c melted coconut oil
1tsp vanilla extract
¾c coconut sugar
Optional
dash of red pepper and nutmeg
Instructions
Preheat oven to 350 degrees Fahrenheit.
Sift the flour, cocoa, baking soda, and salt. Place them in a large bowl.
Add the apple cider vinegar to the milk and beat until it's frothy. Whisk in the oil, vanilla, and coconut sugar.
Add about a third of the wet ingredients to the dry ingredients and mix them together. Add another third, keeping mixing for a few moments, and then add the final third.
Pour the cake batter into an 8 or 9-inch springform cake pan that have been greased. Bake for 20-25 minutes.