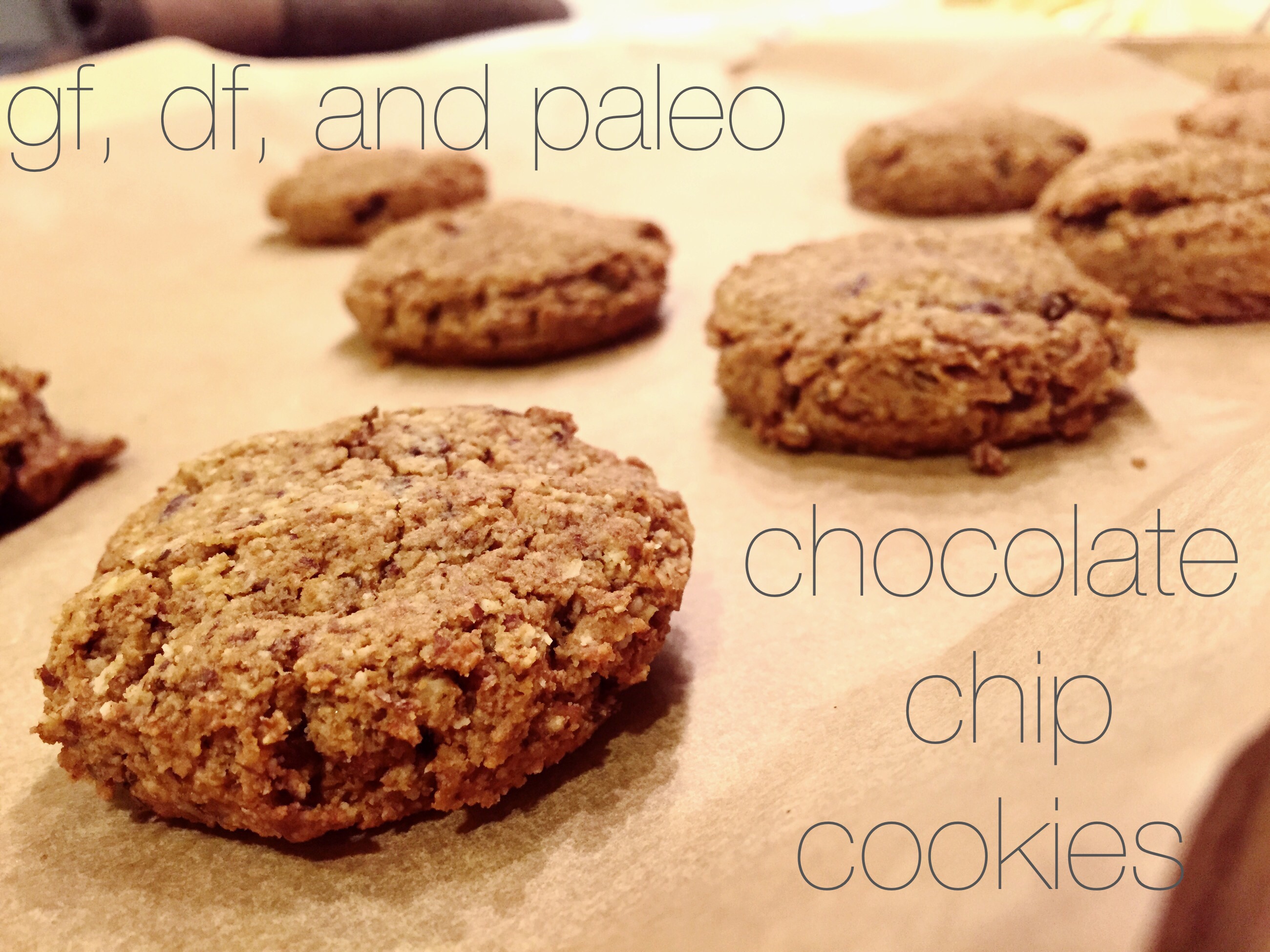 One of my friends kindly made me some gluten free dairy free chocolate chip cookies from Simple Mills, a healthy mix company.  Their products feature simple, minimalistic ingredients such as almond flour, coconut sugar, etc..  When I tried their chocolate chip cookies,  I fell in love.
So, I rushed home, determined to make my own version and perhaps, even better!  And I did.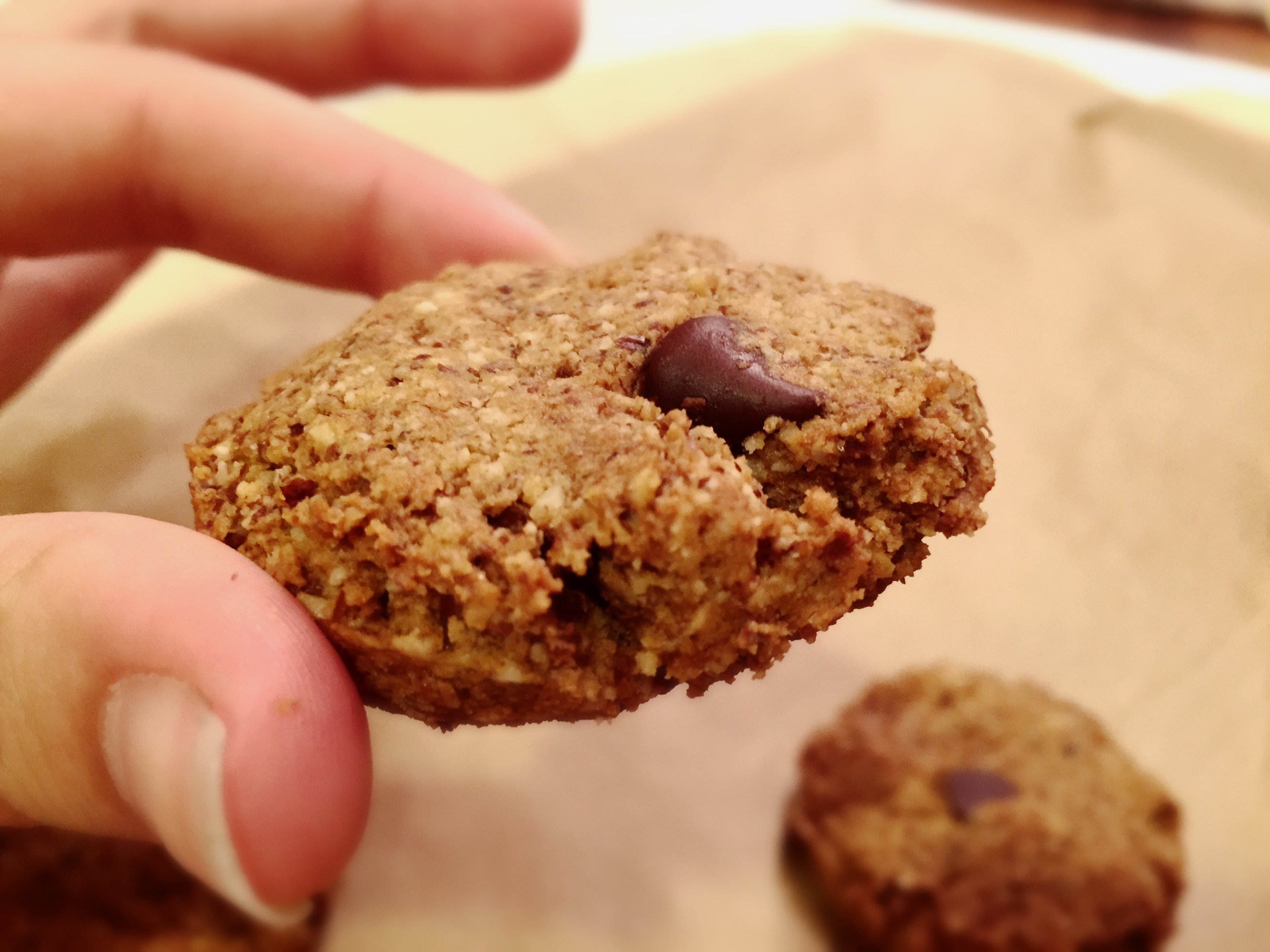 This classic recipe is super easy, and could be made with the ingredients in your household.   Also, there's a paleo option!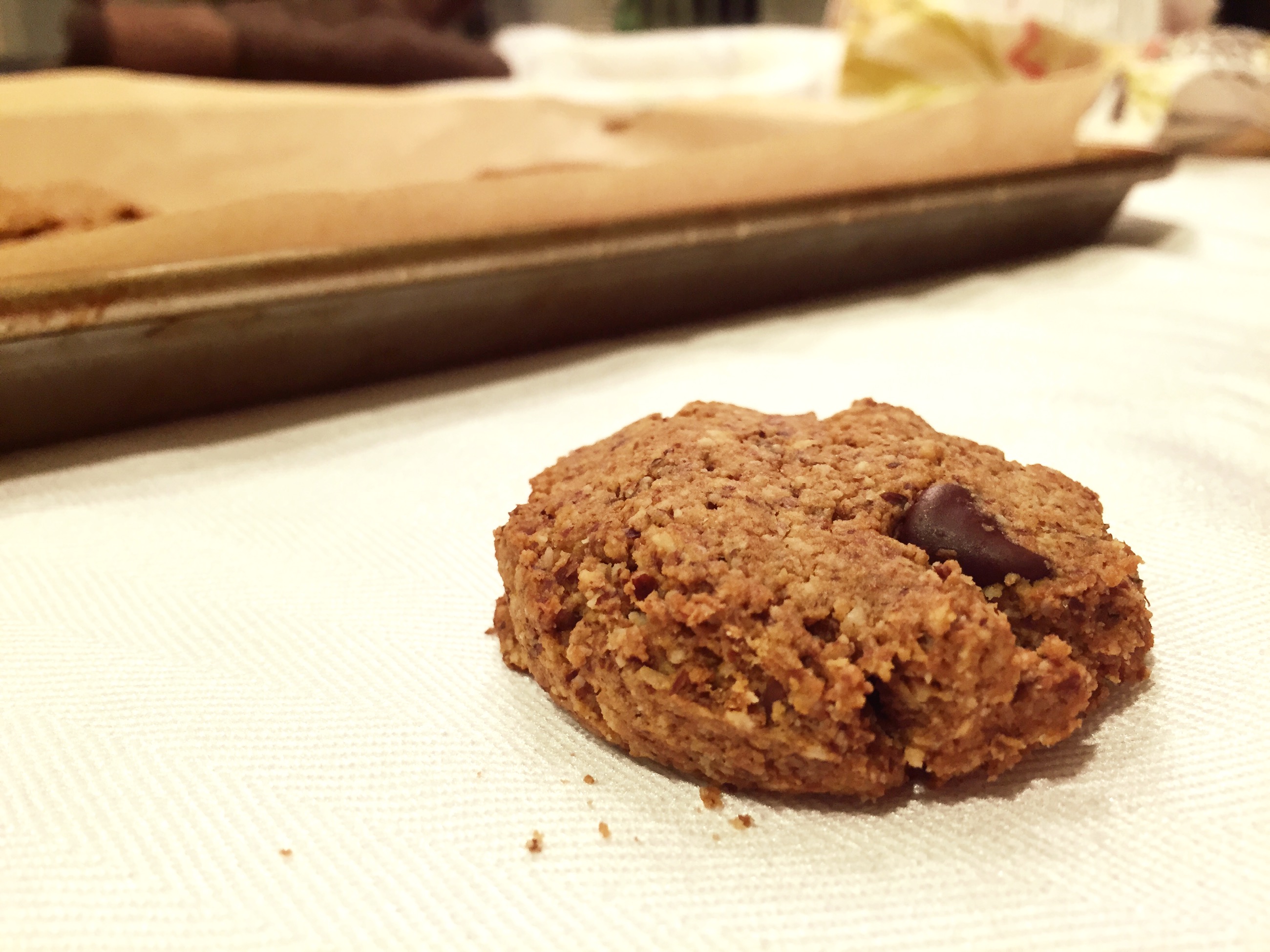 To compare tastes, I also made Simple Mill's chocolate chip cookies.  Their cookies were sugary and crunchy, while mine were hearty and had more depth in flavor.  Overall, it depends on what you prefer in a chocolate chip cookie!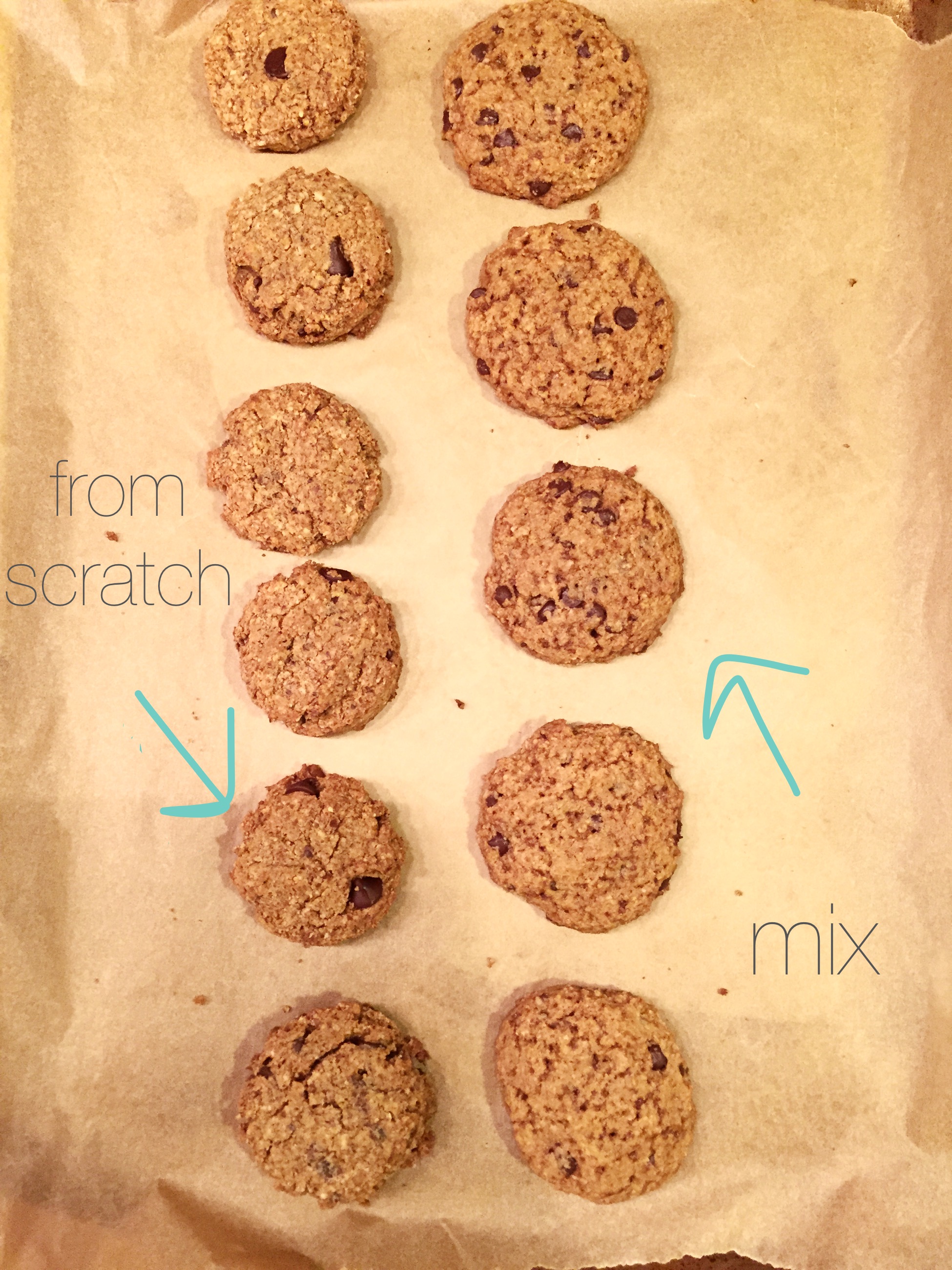 Enjoy!

Chocolate Chip Cookies (gf, df, and paleo friendly)
Cuisine:
Gluten free, Dairy free, Paleo option
Prep time:
Cook time:
Total time:
Ingredients
⅔ cup almond flour
⅓ cup coconut sugar
¼ cup arrowroot powder
¼ cup coconut flour
1 tbsp granulated sugar*
¾ tsp baking soda
1 tbsp flaxseed meal + 1 tbsp water
1 egg
3 tbsp melted vegan butter or coconut oil
2 tsp vanilla extract
¼ tsp salt
chocolate chips (however much you want)
Instructions
Preheat oven to 350 degrees F.
Mix flaxseed meal with water let rest for 3 minutes.
Mix wet ingredients in bowl.
Mix dry ingredients in separate bowl.
Put dry into wet. Stir.
Bake in oven for 14-16 minutes. Let cool for 10 minutes.
Eat!
Notes
*if paleo, skip this ingredient