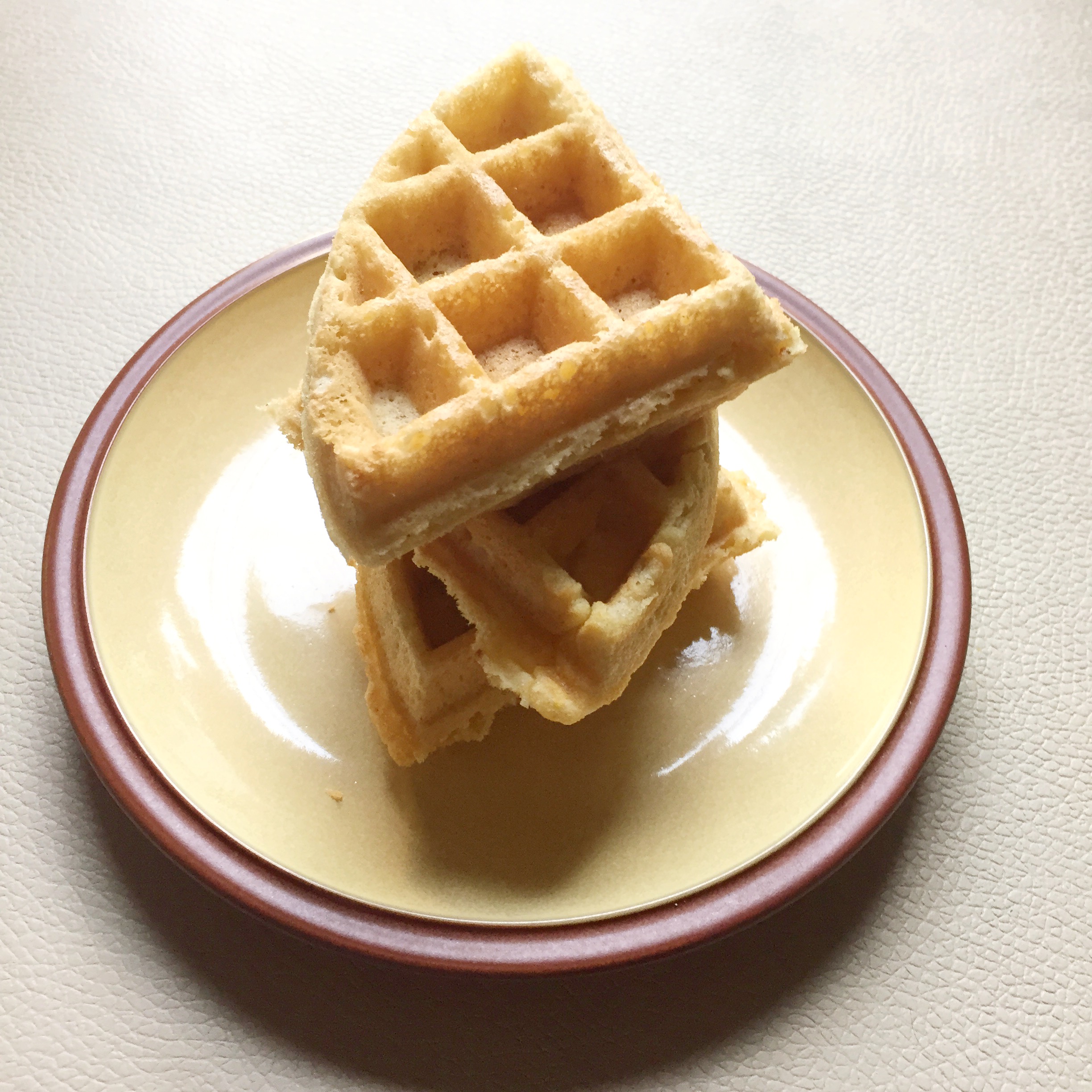 This year I have become fascinated with cornbread – I love it!  So why not turn it into waffles?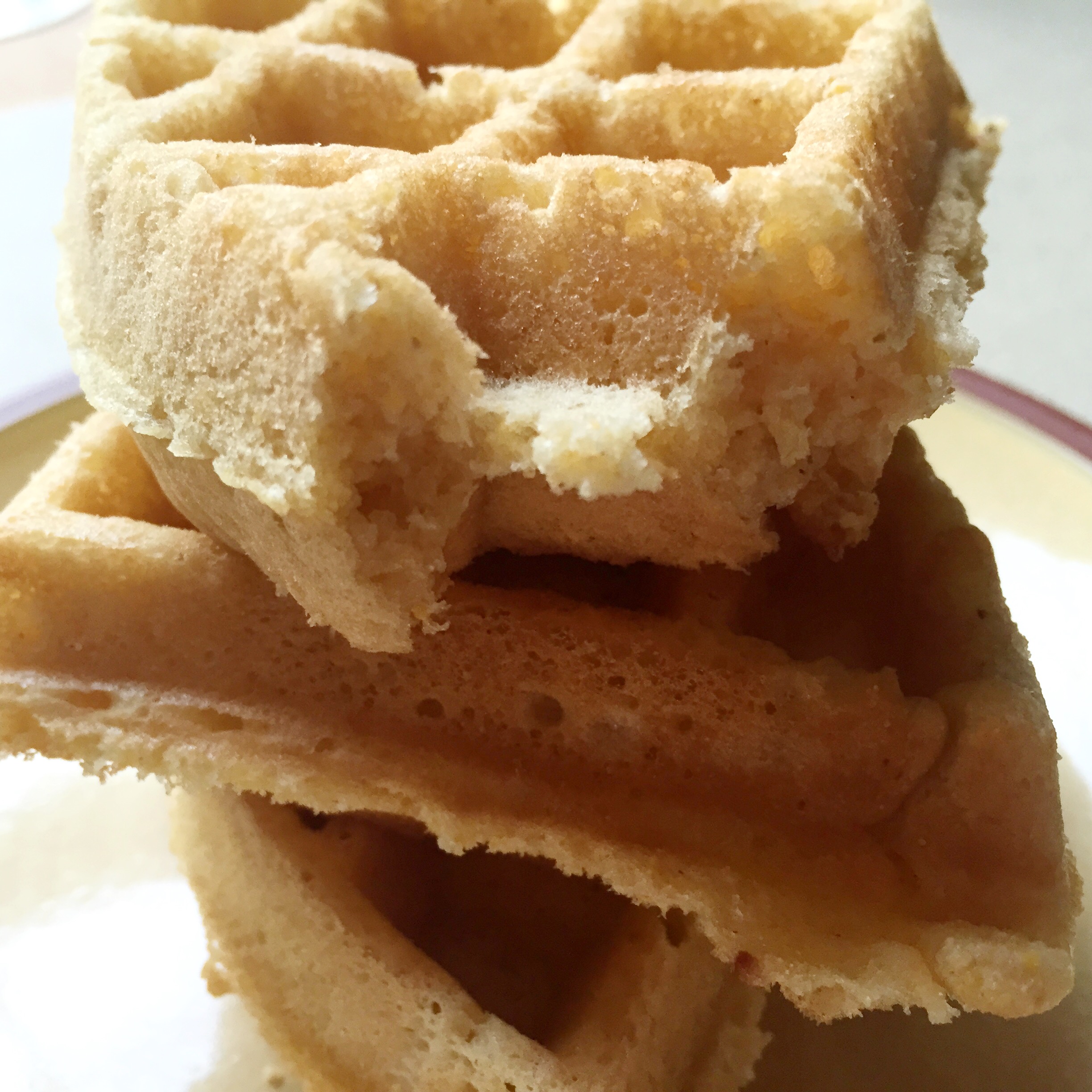 These waffles are amazing because they have the crunch of the cornmeal, and the consistency of cornbread, but with a twist – a hefty amount of vanilla yumminess. Plus, they have a crispy outside, with a light, airy inside – just like cornbread in a waffle form.  Who doesn't want that?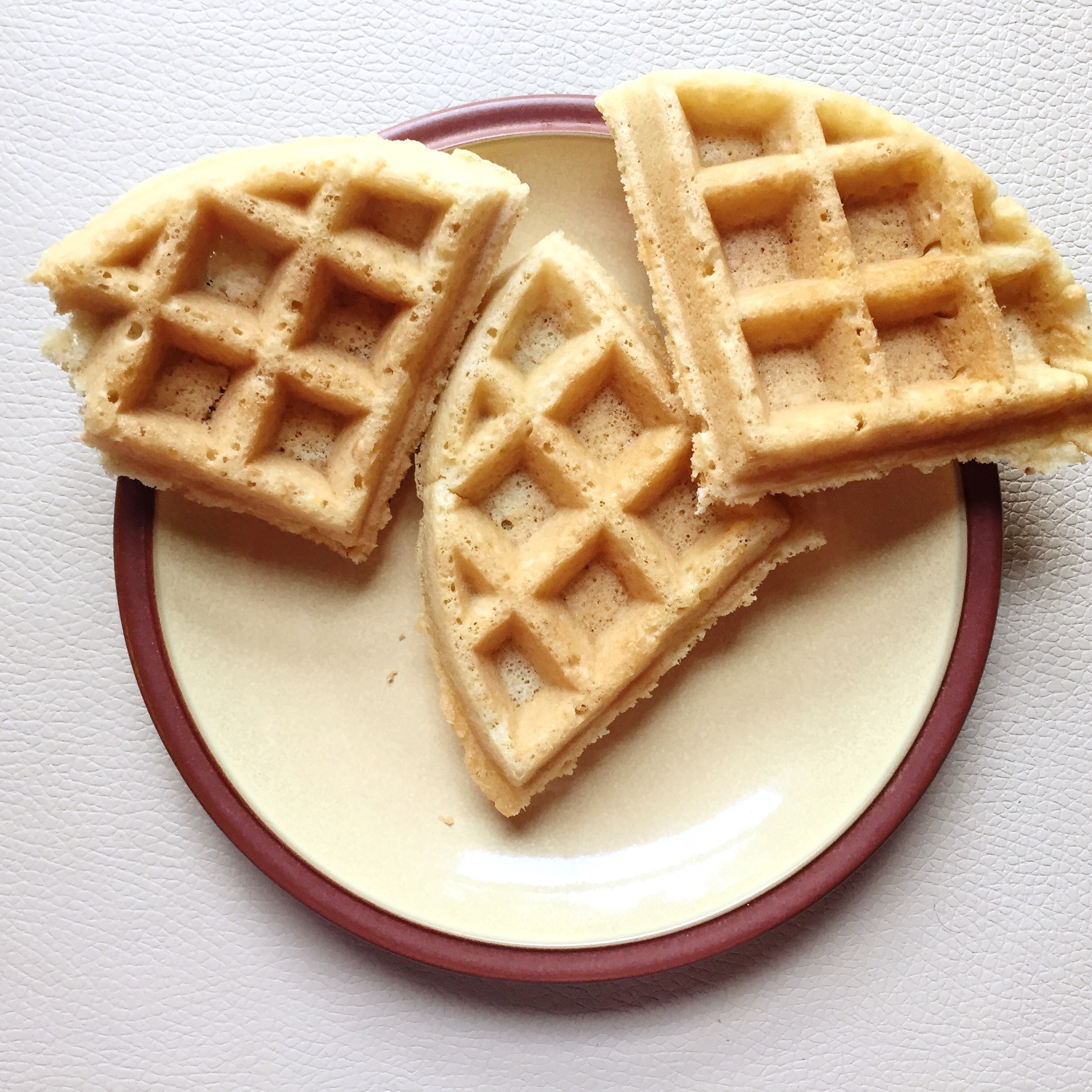 I simply took a basic cornbread recipe and completely converted it to a gluten and dairy free friendly recipe.  It took a couple tries to ensure that it maintained the taste of cornbread, but in a waffle way!
Eat up!

Cornbread Waffles (gf, df)
Cuisine:
Gluten free, Dairy free
Prep time:
Cook time:
Total time:
Ingredients
1 cup cornmeal
⅓ cup cornstarch
⅓ cup white rice flour
⅓ cup brown rice flour
⅓ cup sugar
2 tsp baking powder
½ tsp baking soda
¼ tsp salt
1¼ cup almond milk + 1 tbsp apple cider vinegar (or substitute with buttermilk if not dairy free)
2 eggs
¼ cup honey
6 tbsp melted vegan butter or coconut oil
1 tbsp vanilla extract
Instructions
Preheat waffle maker.
In a large bowl, mix together the dry ingredients.
In a medium sized bowl, beat almond milk and apple cider vinegar until foamy. Add the rest of the wet ingredients except for the butter/oil.
Pour the wet into dry and mix. If the batter appears to liquid, add some more cornmeal.
Mix in butter/oil.
Grease the waffle maker and adjust setting according to the manufacturers instructions. Each of the waffles took 3.5 minutes.