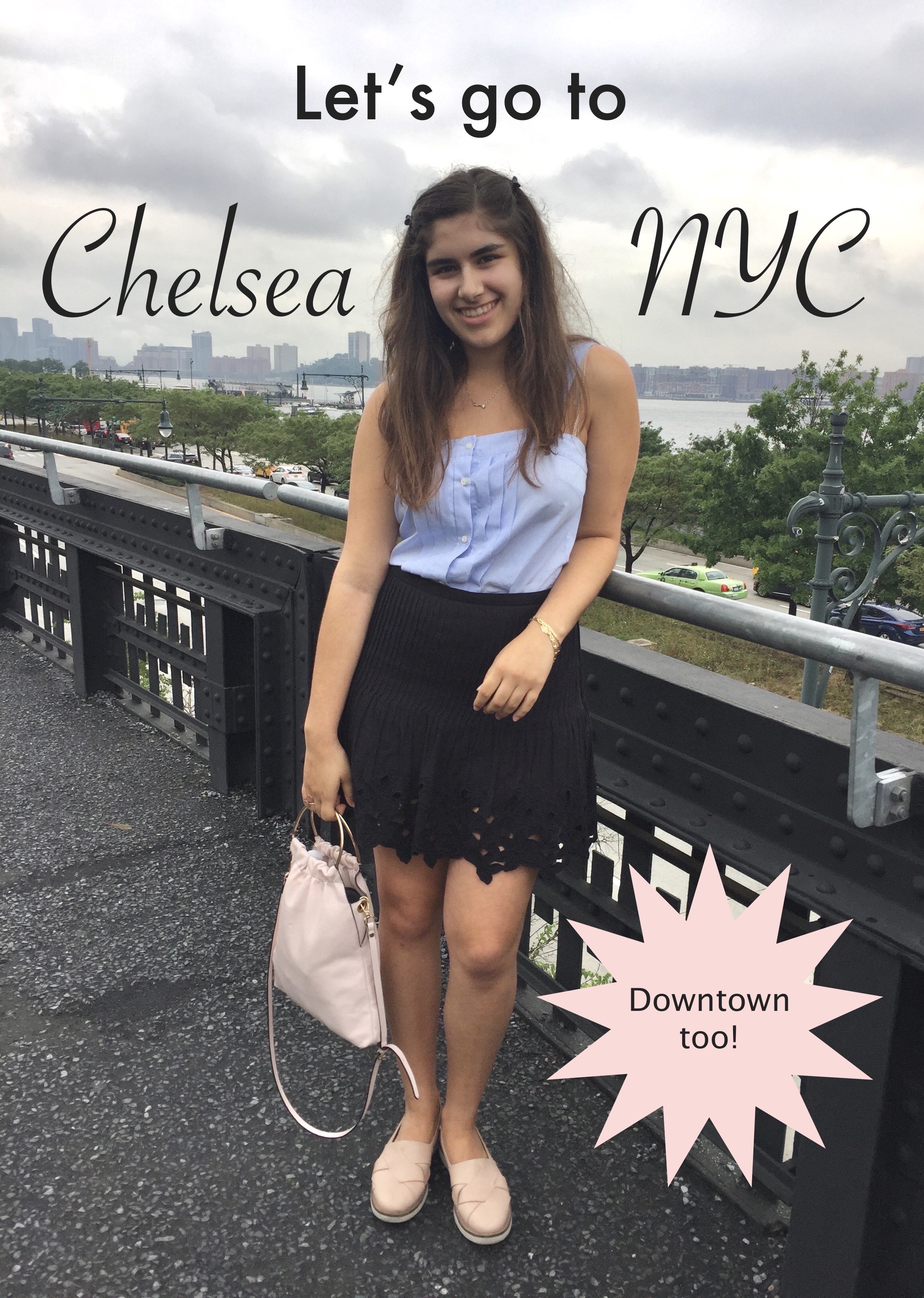 New York City is my favorite city in the world.  From the cultural food to the amazing architecture, I constantly find myself in awe of New York.  Recently, I went on a trip to the Chelsea neighborhood with my friends, and had an amazing time.  Later, after going another time with my mom, I knew I had to share the one day trip to Chelsea (and a little bit of Downtown too) with you all.  I hope you enjoy it!
First up, Chelsea Market: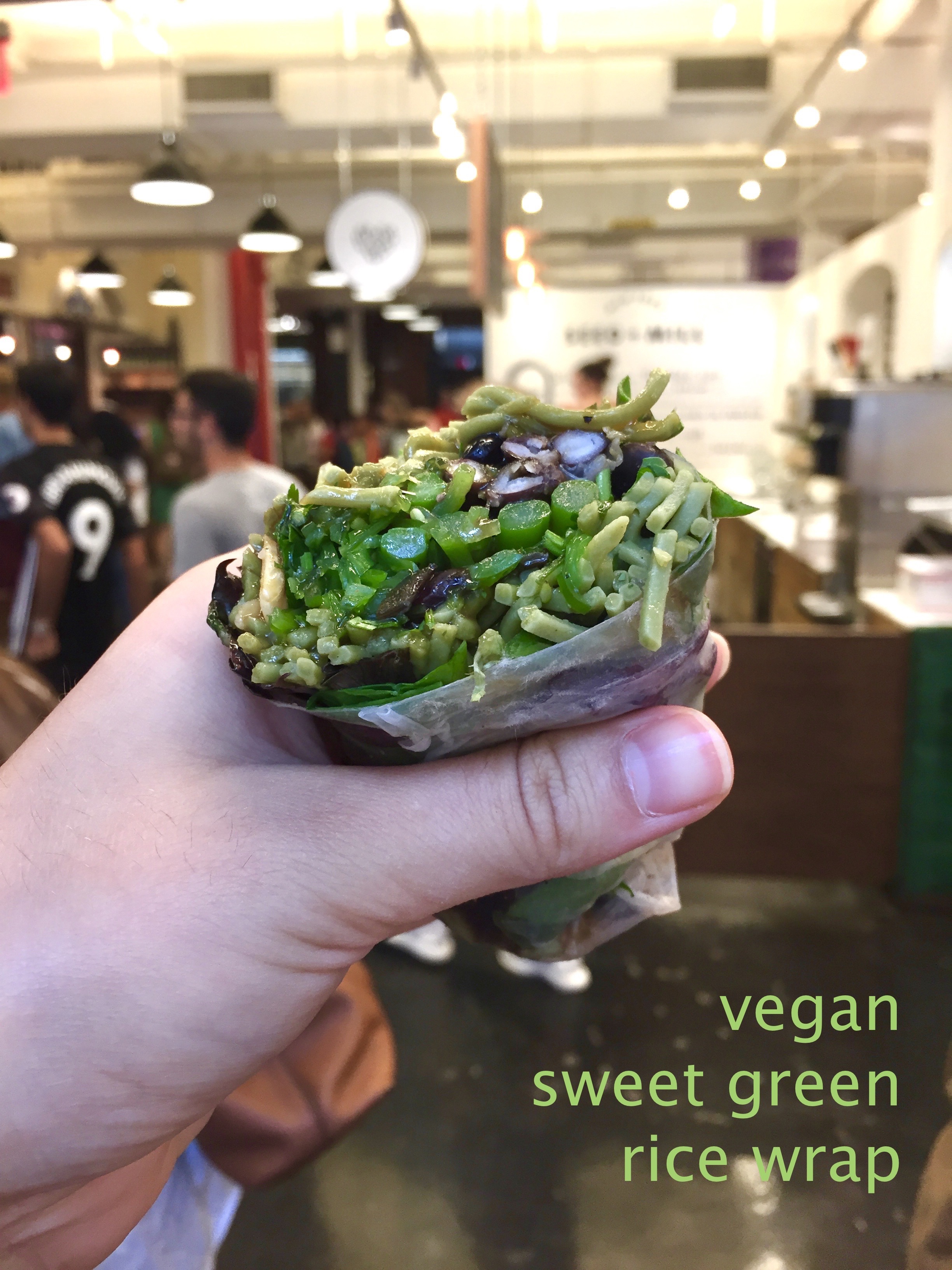 Just by walking to the Beyond Sushi area, I could tell that it was going to be delicious; there was a line of people struggling to decide which of the delicious foods they should order, and the sushi was made on-the-spot. Beyond Sushi innovatively transforms typical sushi by using veggies instead of fish, and low-starch content black rice instead of white rice.  Not only do they have sushi, but they have noodle salads, rice paper wraps – to only name a few.  I took their Sweet Bean rice wrap with "baby greens, green tea noodles, ponzu, asparagus, cilantro, parsley, black beans, seaweed salad, and roasted almonds."  To say it was flavorful would be an understatement.  The flavors exploded in my mouth; between the crunch of the almonds, the coolness of the seaweed salad, and the odd but awesome green tea noodles, I was a happy girl 🙂 Plus, it was $6.25 – not bad for a vegan, vegetable-packed lunch.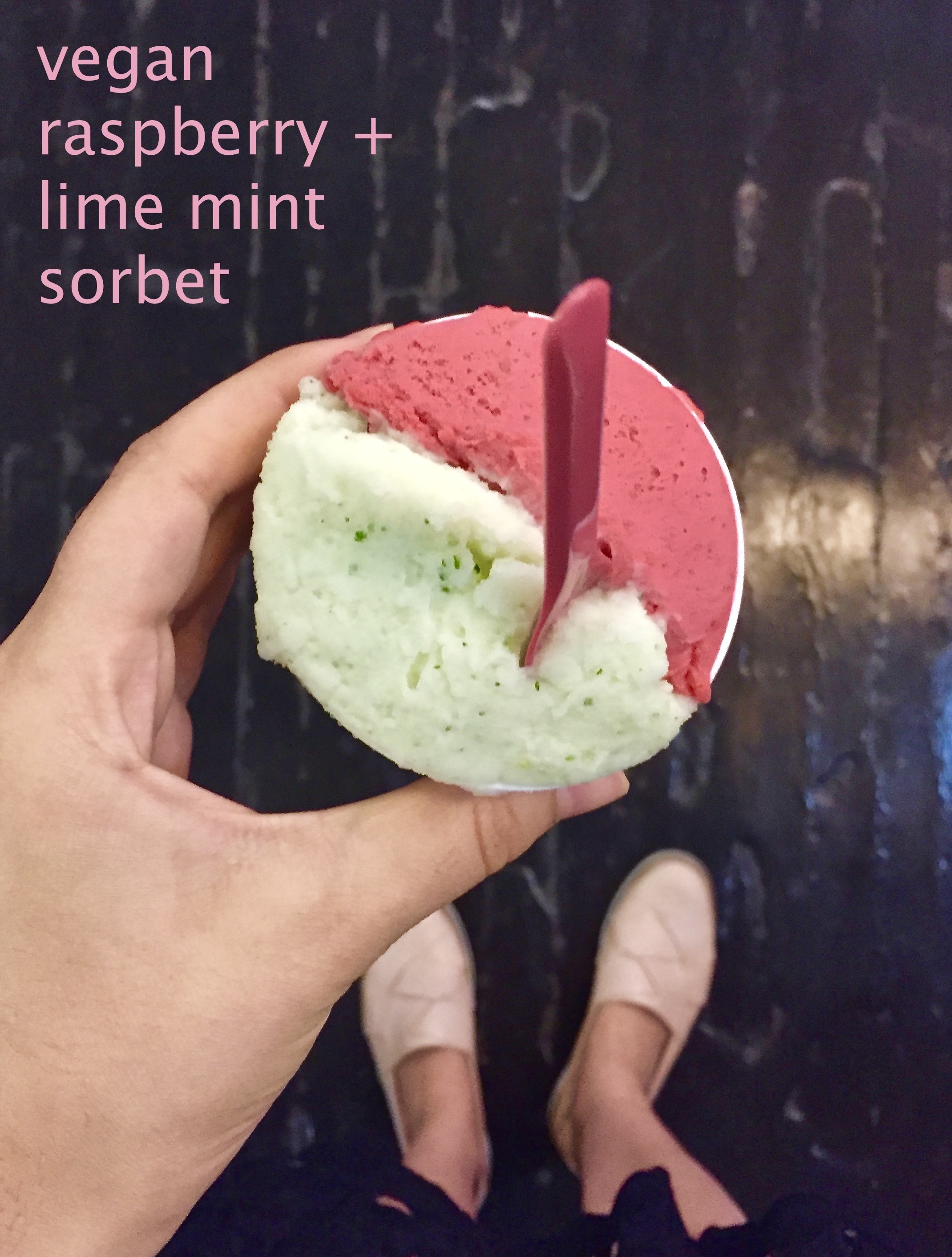 For dessert, L'Arte Del Gelato is the place to go.  For non-vegans, they have flavors that have bases of ingredients with roots from specific regions in Italy.  For example, they have Pistacchio Siciliano (Sicilian Pistachio), one of Sicily's many agricultural specialities.  I took their Lime with Mint sorbet, along with their Raspberry sorbet.  All I can say is that I continue to dream about it.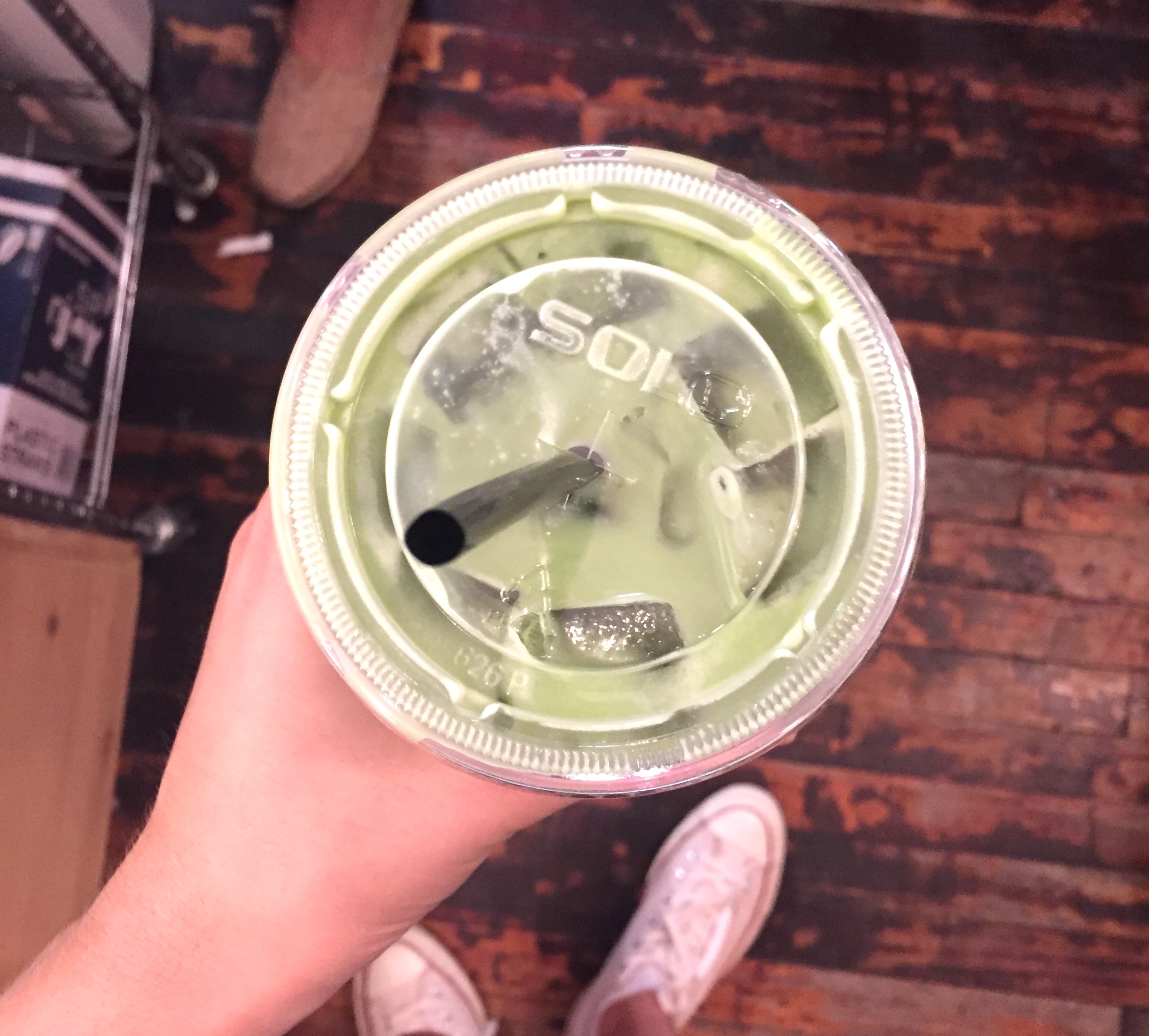 Need a pick-me-up instead?  Chalait is a cute cafe in Chelsea Market.  I grabbed their Matcha Iced Latte which had their house-made sprouted almond/cashew milk and was lightly sweetened by dates.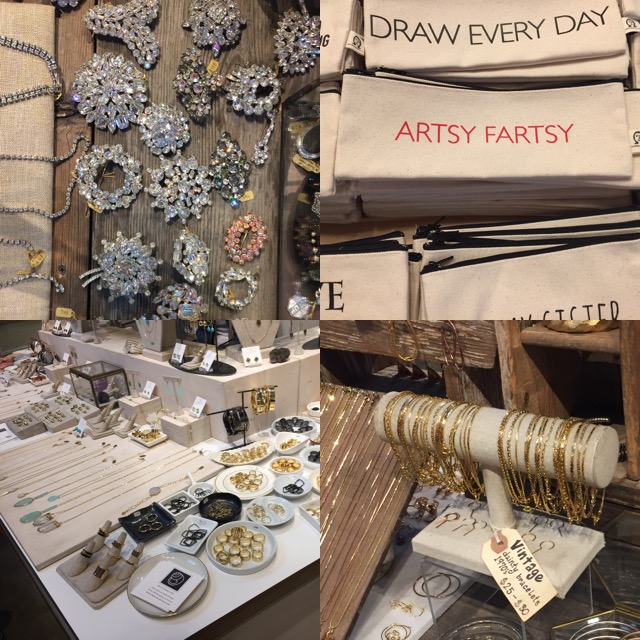 Right to the left of L'arte Del Gelato is Artists and Fleas.  Artists and Fleas is a cool, quaint store with individual artists selling their unique pieces (including gorgeous jewelry) in their booths.  It was really interesting to see some of artists decorate basic things with their artwork of funny and powerful messages.  There was one canvas pencil case that said "artsy fartsy" and one of my friends got a pin that said "nasty always."  A couple booths sell dainty and delicate handmade jewelry that make you consider emptying your wallet to buy all of the pieces – yes, they're that pretty.  Walking around the store (and in time), there are also several booths that offer vintage jewelry such as eclectic crystal brooches, and gold-chained jewelry from the 70s – which would seamlessly fit in in today's fashion world.  Using my birthday money, I purchased a pink two-tone druzy ring and I am in love.  Artists and Fleas has the perfect balance of modern items with vintage, guaranteeing your captivation (and a few dollars!).
Now, hop onto the High Line:
The High Line is one of the coolest free places to go in New York.  Enjoy walking around and enjoying the view this city offers.  Oh – and if you didn't have a chance to grab L'Arte Del Gelato in Chelsea Market, they have a stand on the High Line.
Next, the Whitney Museum of American Art: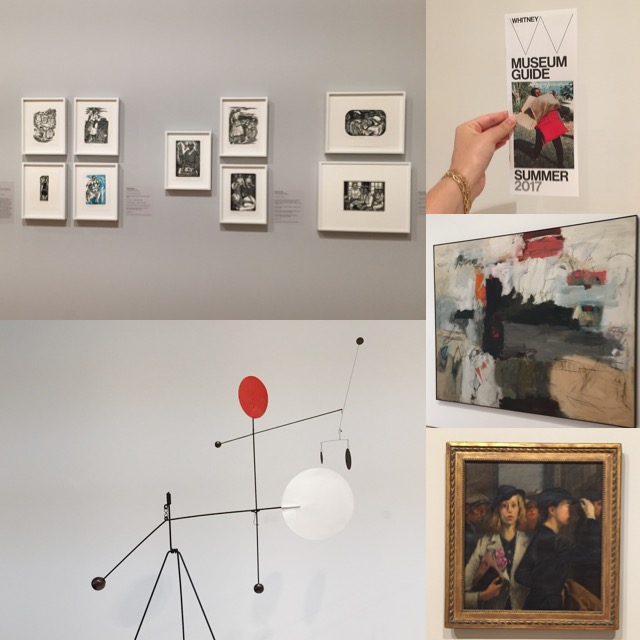 As much as I love art, art museums tend to lose my interest.  The Whitney Museum was a pleasant exception.  Ranging from interactive art (think hammocks) to Alexander Calder's structures, the Whitney has a quite different approach to the typical art museum experience.  It rarely has minimalist pieces (for example: one stripe going down a canvas), and while it displays famous artists' work, it also displays lesser known ones such as Thomas Hart Benton.  Aside from the artwork, the Whitney Museum is free for people under 18. 🙂
This is where the Chelsea part of NYC ends, but if the weather allows, it's nice to take a walk downtown.
Take a walk to Downton: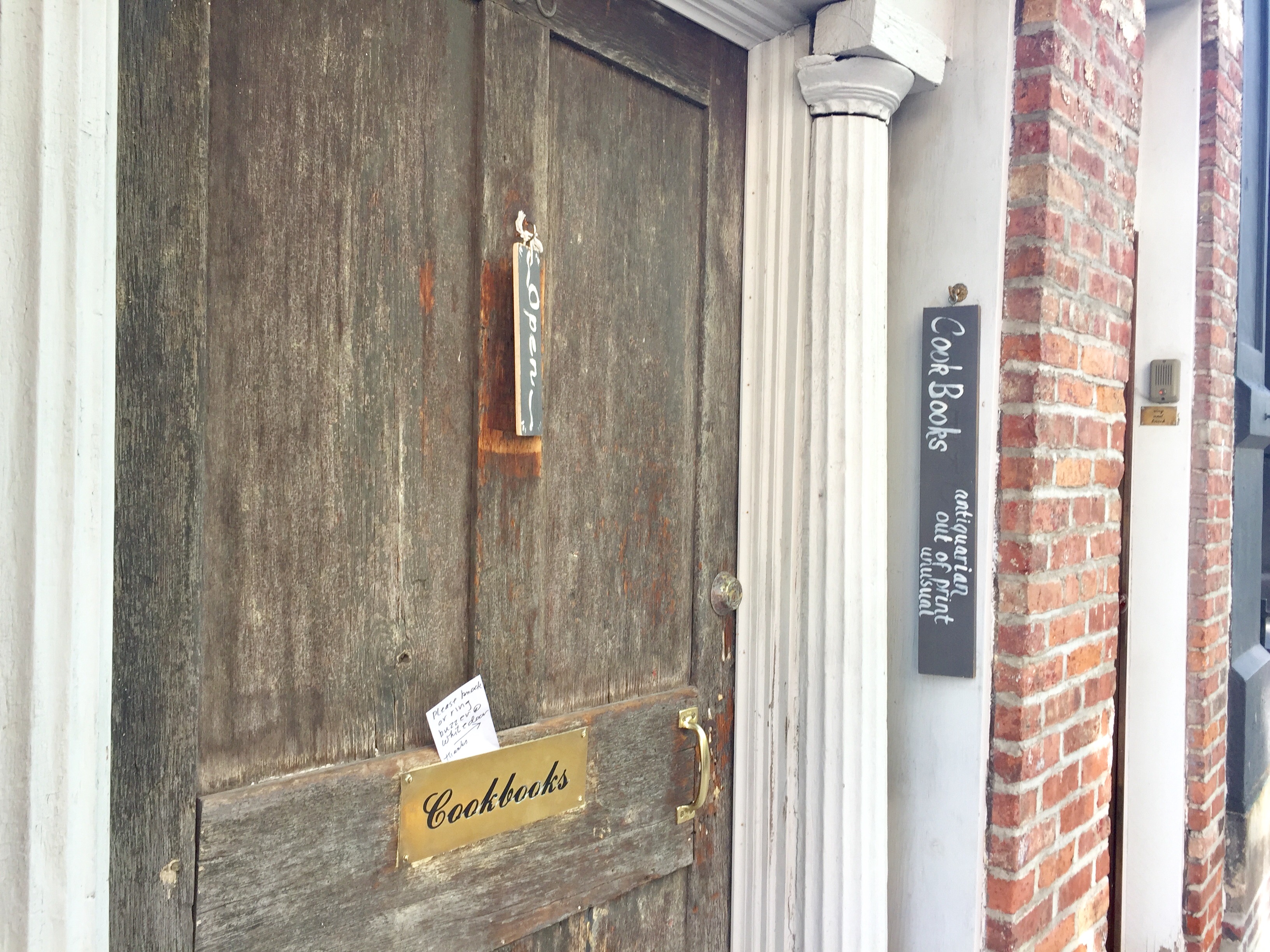 On your way downtown, enjoy the view of the Hudson River by walking along the pier.  If you're in no rush, stop by a quaint, vintage cookbook shop called Joanne Hendricks Cookbooks.  Its shop is filled with cookbooks from decades ago – it's a treat to look through.
Enjoy a dinner @ Nish Nush (40 min walk from Whitney Museum):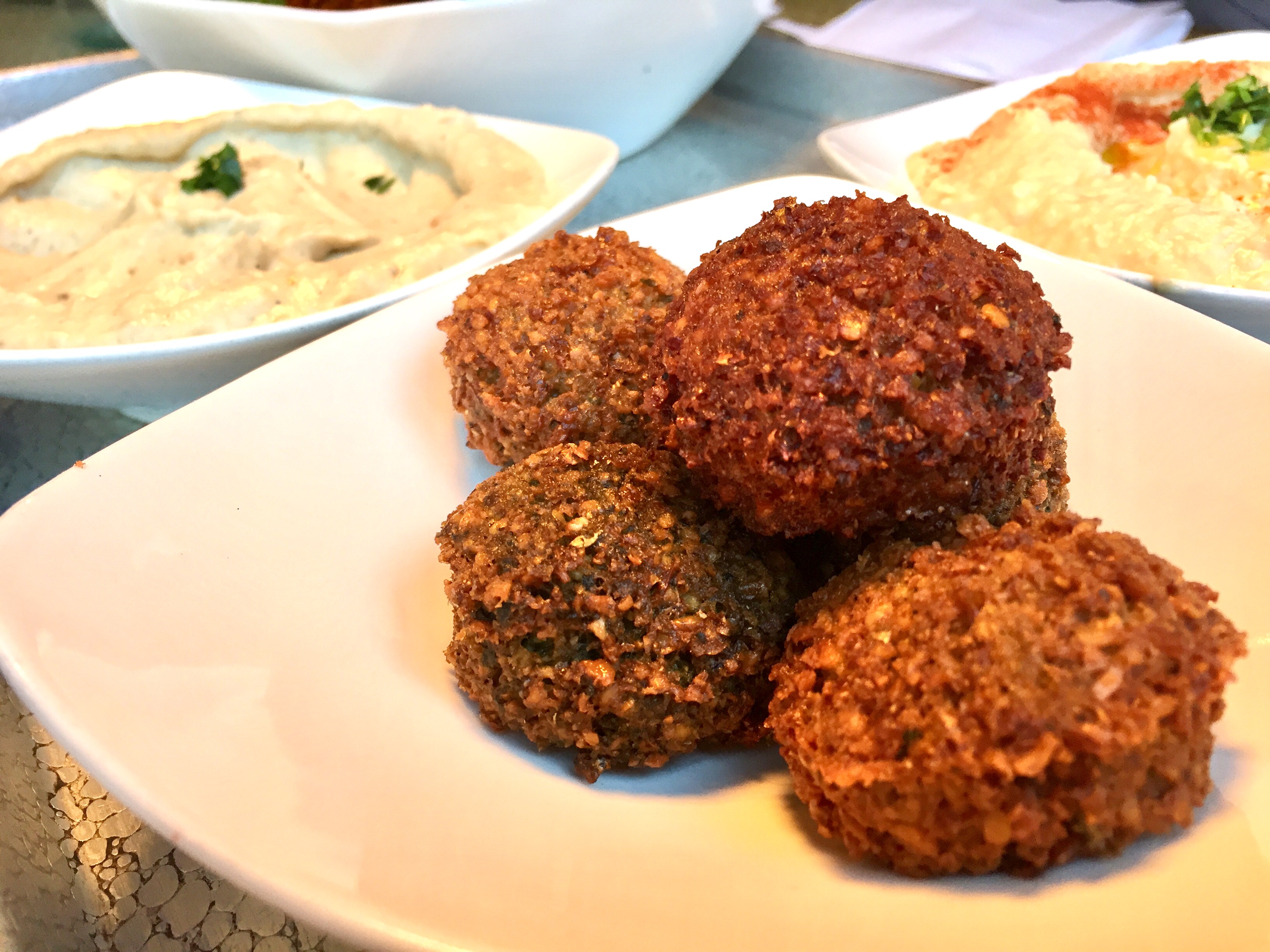 Gluten-free falafels aren't easy to find, and when they are available, they don't always taste amazing.  Nish Nush broke that stereotype.  Not only were they crunchy and falafel-like, but they were fresh and light.  My mom and I shared a side of falafel, hummus, and babaganoush, of which the falafel and hummus were out of this world.  Then, we divided their Green Falafel Salad that had mixed greens, cucumber, parsley, boiled egg, classic falafel and green tahini sauce.  It was refreshing and satisfying, especially considering our long walk.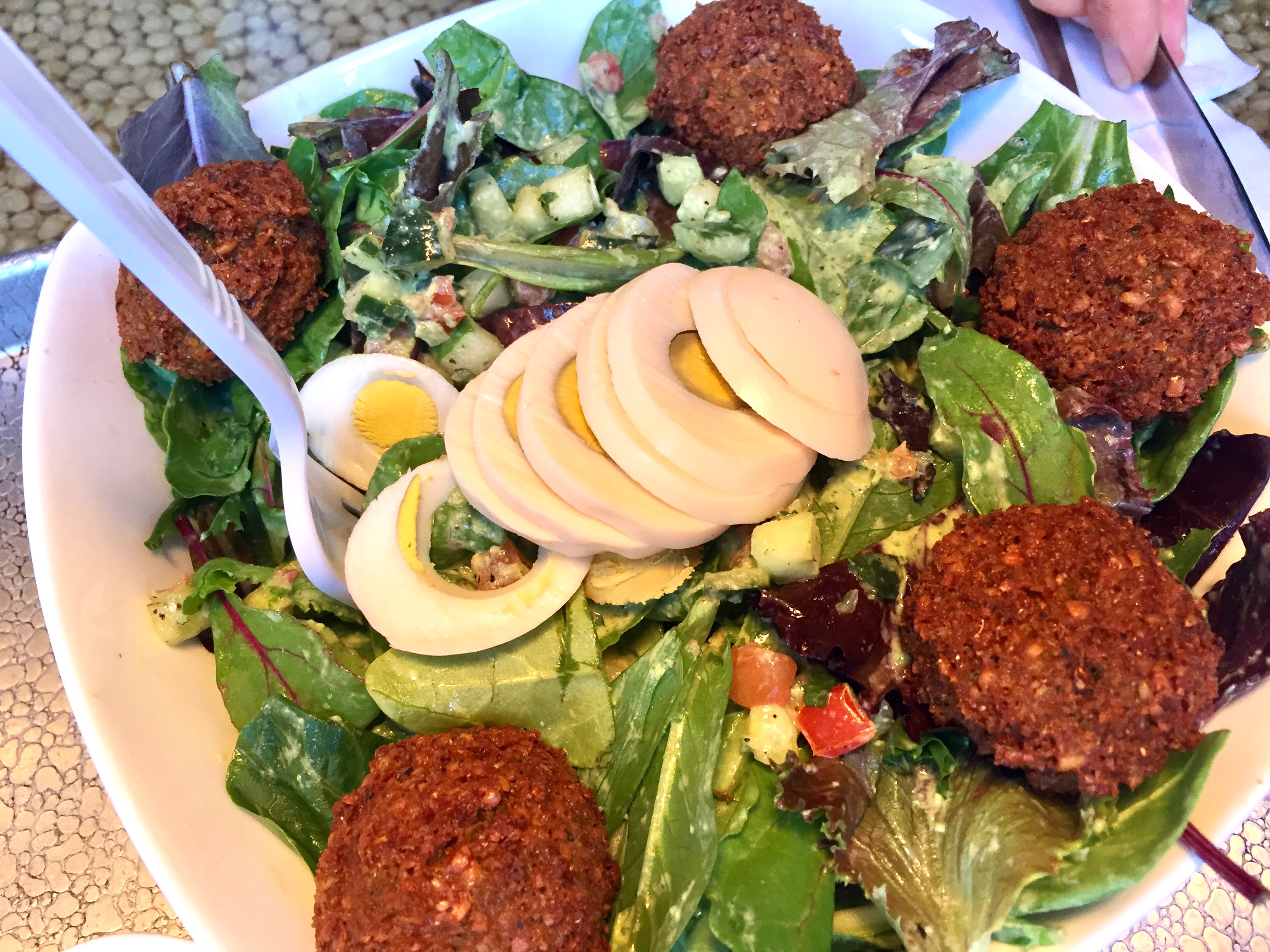 On your way back, we took the way up through Greene Street, eventually reaching the Washington Square area.
Have a lovely day! 🙂