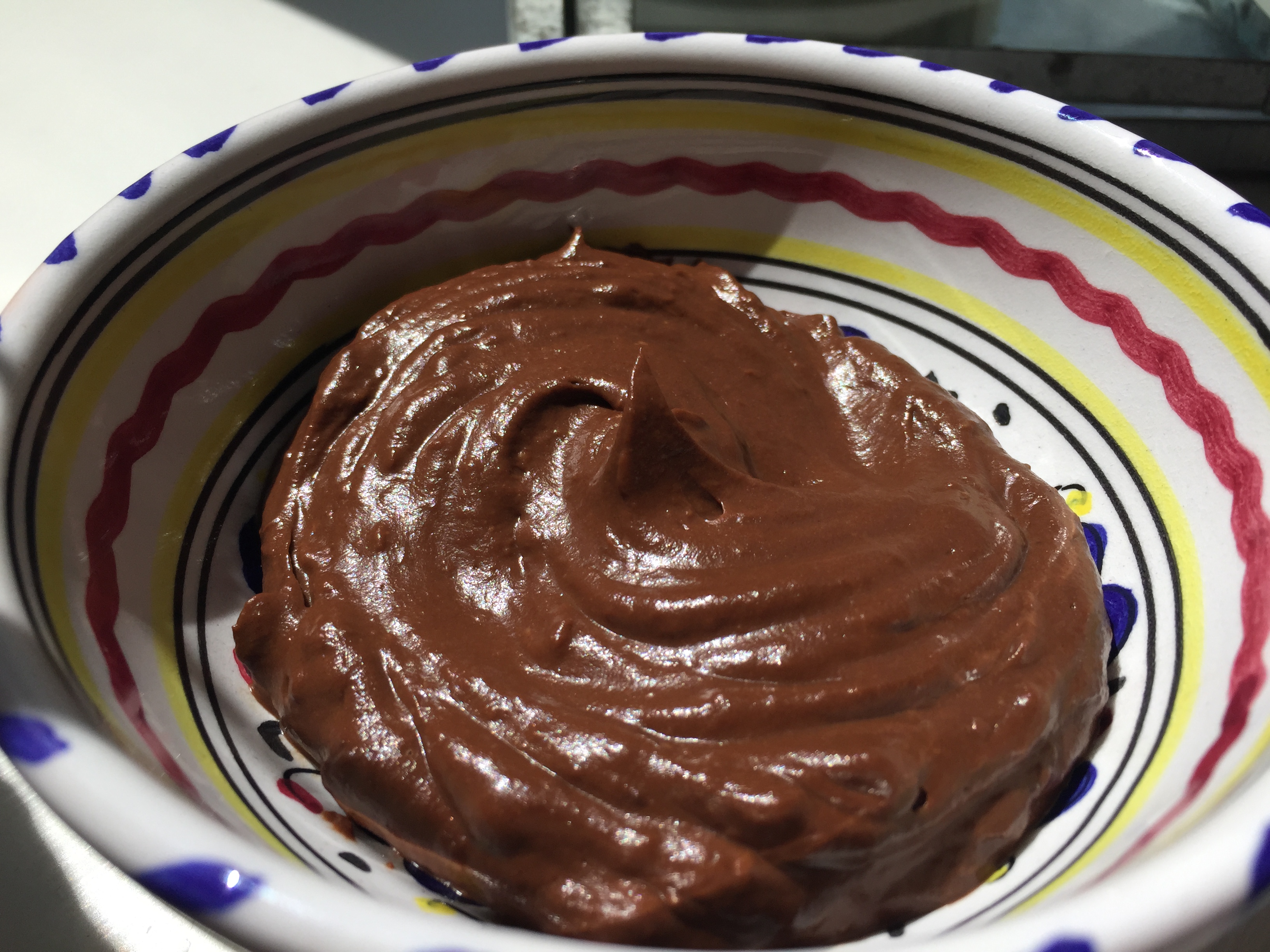 Summer is officially here, and for those that hope to stay healthy during the heat, I have the perfect recipe for you – vegan chocolate pudding.  You can make within 5 minutes because there are only 5 ingredients: cocoa powder, maple syrup, salt, vanilla, and… avocado.  Before you judge this snack based on the avocado, I assure you that you will not even taste it.  Proof: my brother's friends loved it, and asked for seconds.  Also, the chocolate flavor masks any trace of avocado.  Overall, it's an extremely healthy alternative for the summer, and it actually cools you down.  Snacks in the summer often include heavily color-died popsicles, or ice cream sandwiches – but this pudding is guaranteed to make you feel more satisfied, and stay full longer.  Avocados contain a high amount of  potassium, monounsaturated fatty acids (aka "heart healthy fat"), fiber, and antioxidants which help combat aging.  Aside from all the health benefits this pudding may offer, it is incredibly easy to make, and within several times of making it, you'll notice that you don't even need to measure out each ingredient.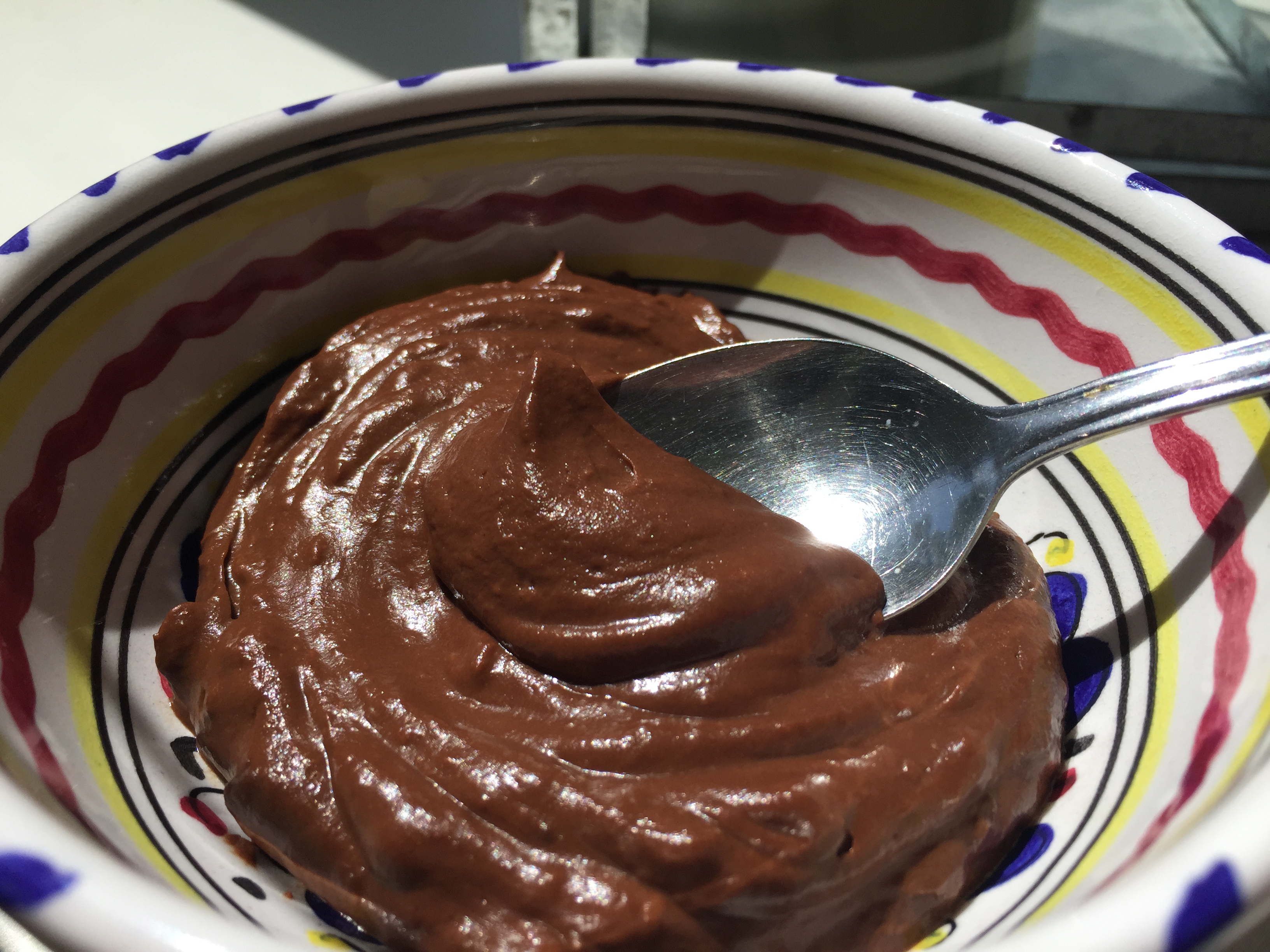 It's creamy, velvety, and is quite addicting for chocolate lovers!
Enjoy!

Delicious, Easy Chocolate Pudding (Vegan & Refined Sugar Free)
Recipe type:
Snack/Dessert
Ingredients
2 medium-sized ripe avocados
⅔ cup unsweetened cocoa powder
⅓ cup maple syrup (add to taste)
1 tsp vanilla extract
a dash of salt
Instructions
Place all ingredients in a food processor and blend until smooth.
Cover and refrigerate for about 1 hour.
Notes
Based on your avocado's size, you will have to adjust the amounts of cocoa and maple syrup, and according to your level of sweetness, you can adjust the amount of maple syrup you put in.