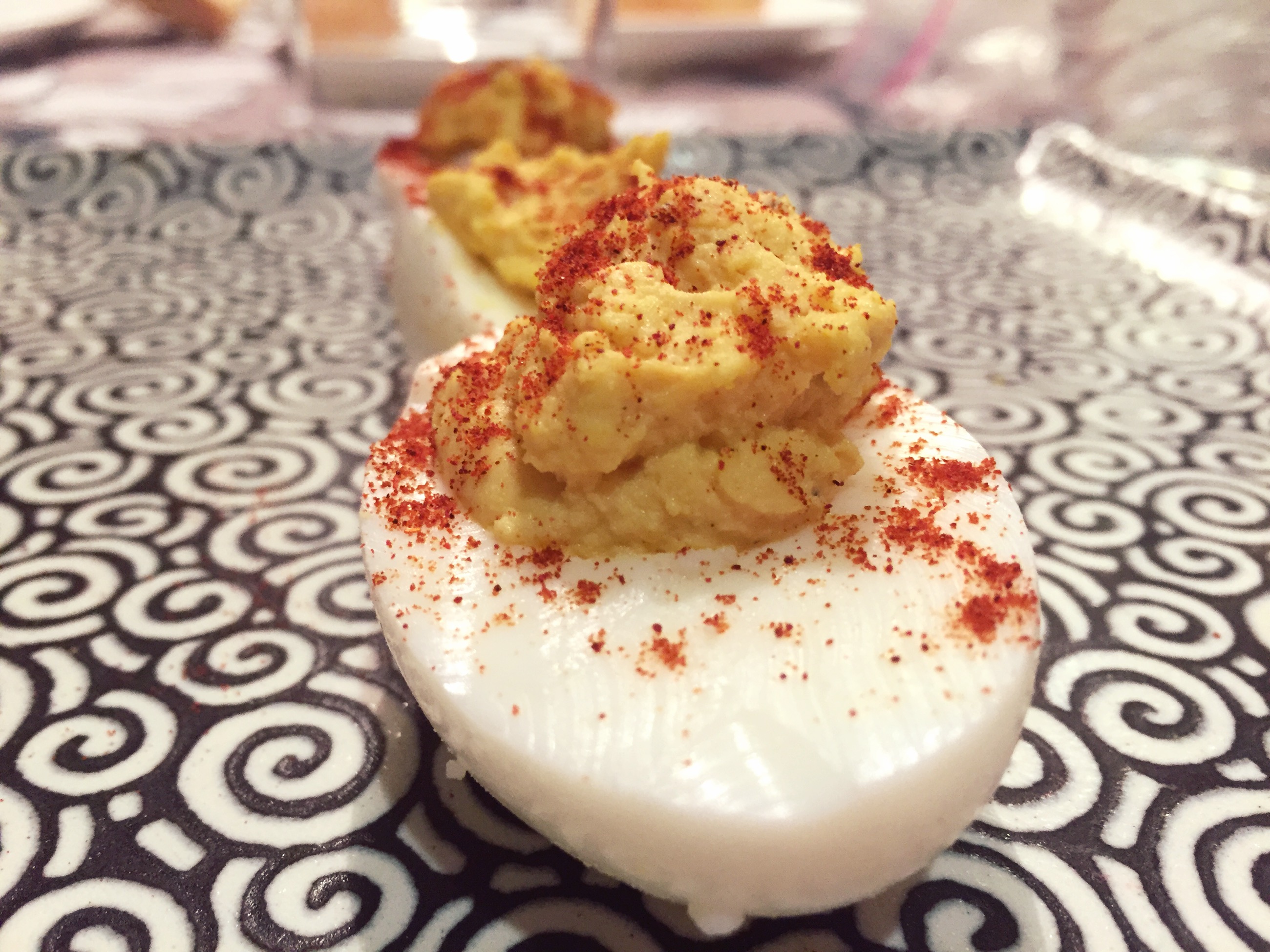 Deviled eggs are one of those extremely easy recipes, and are very impressive.  Super tasty, and rich in protein and omega 3, you can eat these during anytime of the day, for any occasion.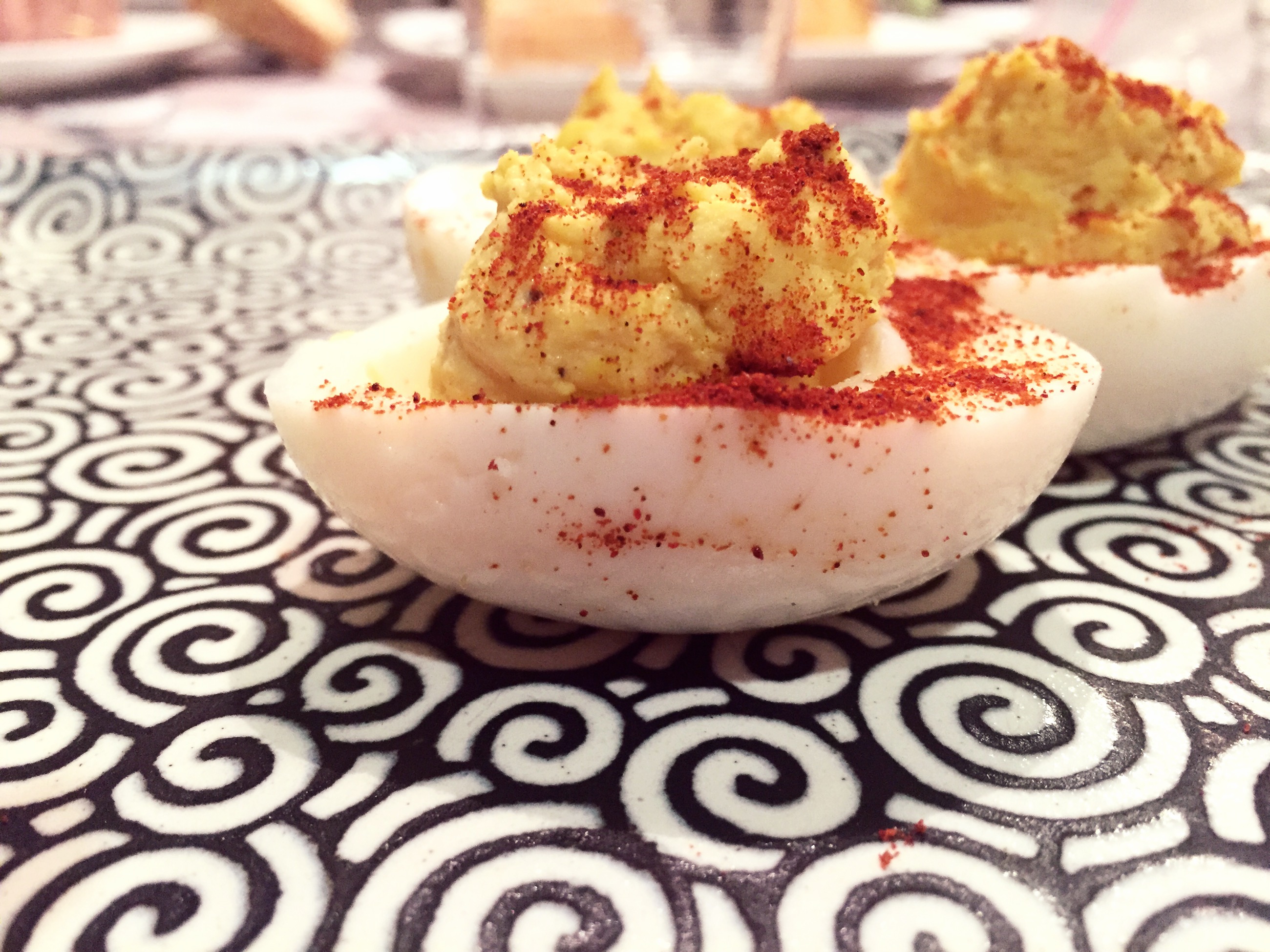 In a trip to California three years ago, I fell in love with these deviled eggs.  Ever since, I've wanted to replicate them to make them dairy free, and just as delicious.  The key ingredient if vegenaise, a vegan mayonnaise.  It helps the egg mixture to be more creamy, and depending on how you like your deviled eggs, you can add more or less vegenaise.  Also, hummus makes the egg taste much better, and the hints of cracked black pepper make it so much more flavorful.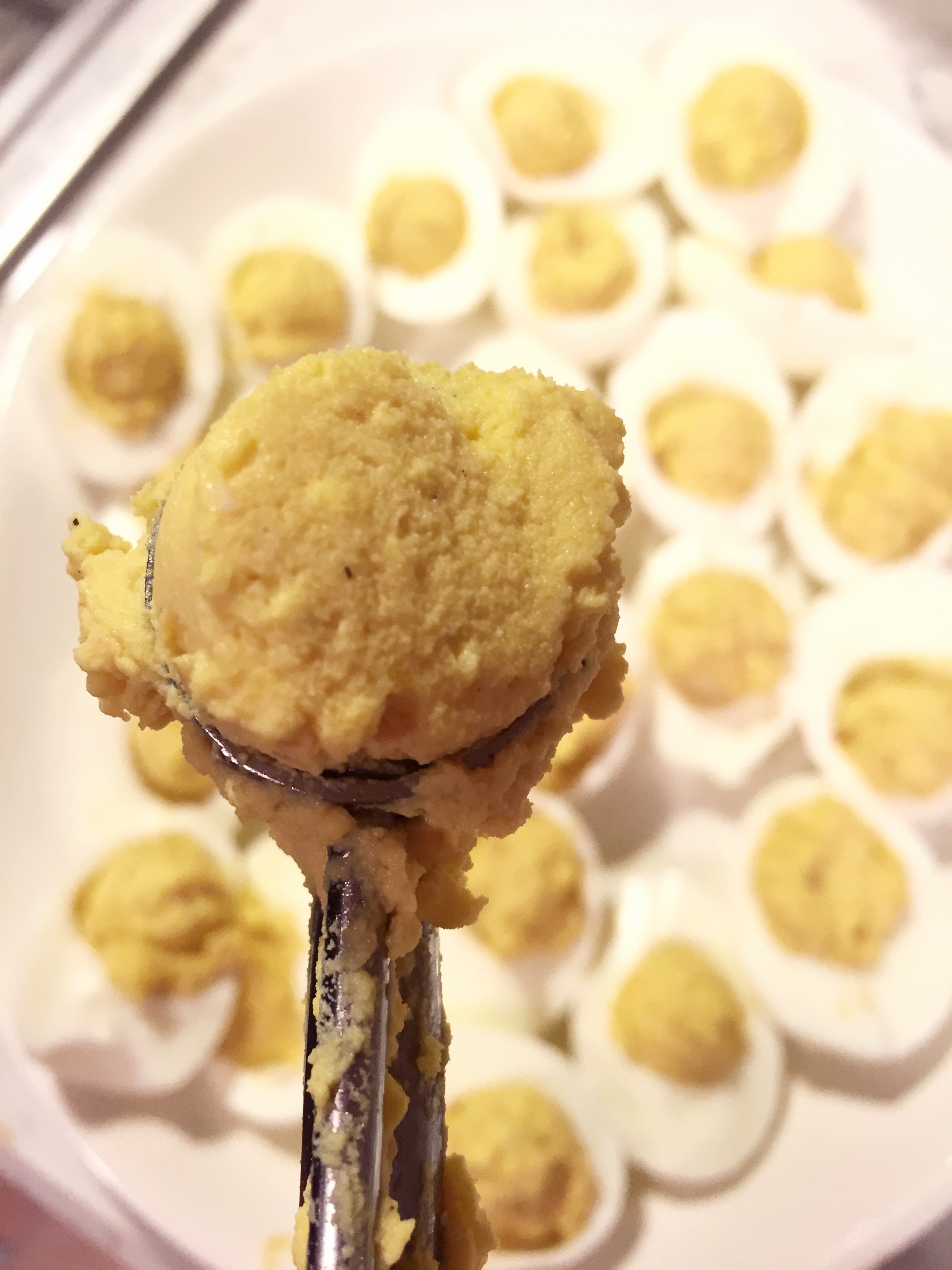 If you like to play with flavors, this recipe will allow you to do so.  For example, I've replaced my original hummus with horseradish hummus which gives it a kick.  Similarly, you can add a touch of wasabi to the original recipe.
By the time you're done making these, you would have already eaten 4 halves of these amazing delived eggs!

Deviled Eggs
Cuisine:
Gluten free, Dairy free
Ingredients
17 eggs
½ cup vegeniase*
3½ tbsp hummus
2 pea sized amounts of mustard
dash of paprika and black pepper
¾ tsp salt
Options
Instructions
Boil eggs.**
Cut the eggs in half (after taking off the shell), and take out the egg yolk. Repeat with other eggs.
Put the eggs yolks in a bowl and mix with other ingredients.
Take a small cookie scooper and place the scoop of egg into an egg yolk. Repeat with other eggs.
Sprinkle with paprika.
Notes
*Adjust to your liking **I used Martha Stewart's method (http://www.marthastewart.com/354061/perfect-hard-boiled-eggs)