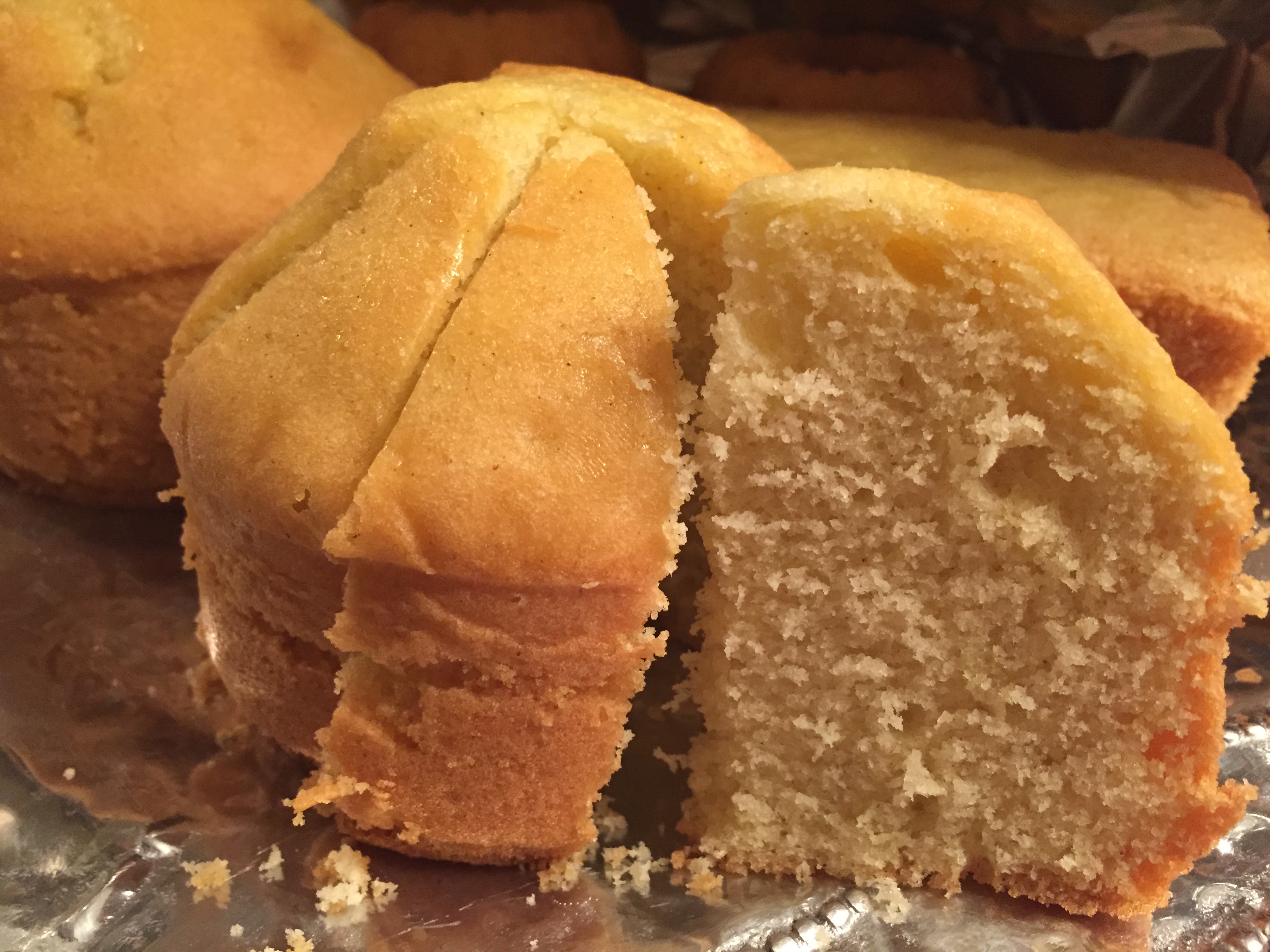 I have always been a fan of Mario Batali. It's a real treat to go celebrate my birthday at one of his restaurants, Babbo, in New York City.  The place is amazing. Gorgeous seating, lovely waiters, and above all, fresh, delicious, food.  For dinner, I allowed myself to have one thing with gluten – the olive oil cake. It was absolutely delicious – one of the best cakes I have ever had.
After a couple of weeks thinking about it, I was determined to make it gluten free so everyone can enjoy it.  I was fortunate to come across and discover Mario Batali's  book called The Babbo Cookbook, and I am proud to say that I have made it (and maybe even better than Mr. Batali).
I tested a couple of flour blends, and found that Bob's Red Mill Gluten Free 1:1 Baking Flour worked the best.  As for the olive oil you use in the recipe, you want to be careful not to pick anything with a strong flavors, which includes Spanish olive oil.  Instead, I used Whole Food's 365 Extra Virgin Cold Pressed olive oil (100% Italian) – it's a little lighter, but it still is tasty.  As always, Italians like to add lemon juice to all their desserts, so I add a tablespoon or more to add more flavor.  Lastly, I cut down on the sugar of the recipe.  You can really put this recipe into any pan, but in my picture I chose to put it in three small springform pans.
I served this during the holidays, and it was a hit!  Enjoy!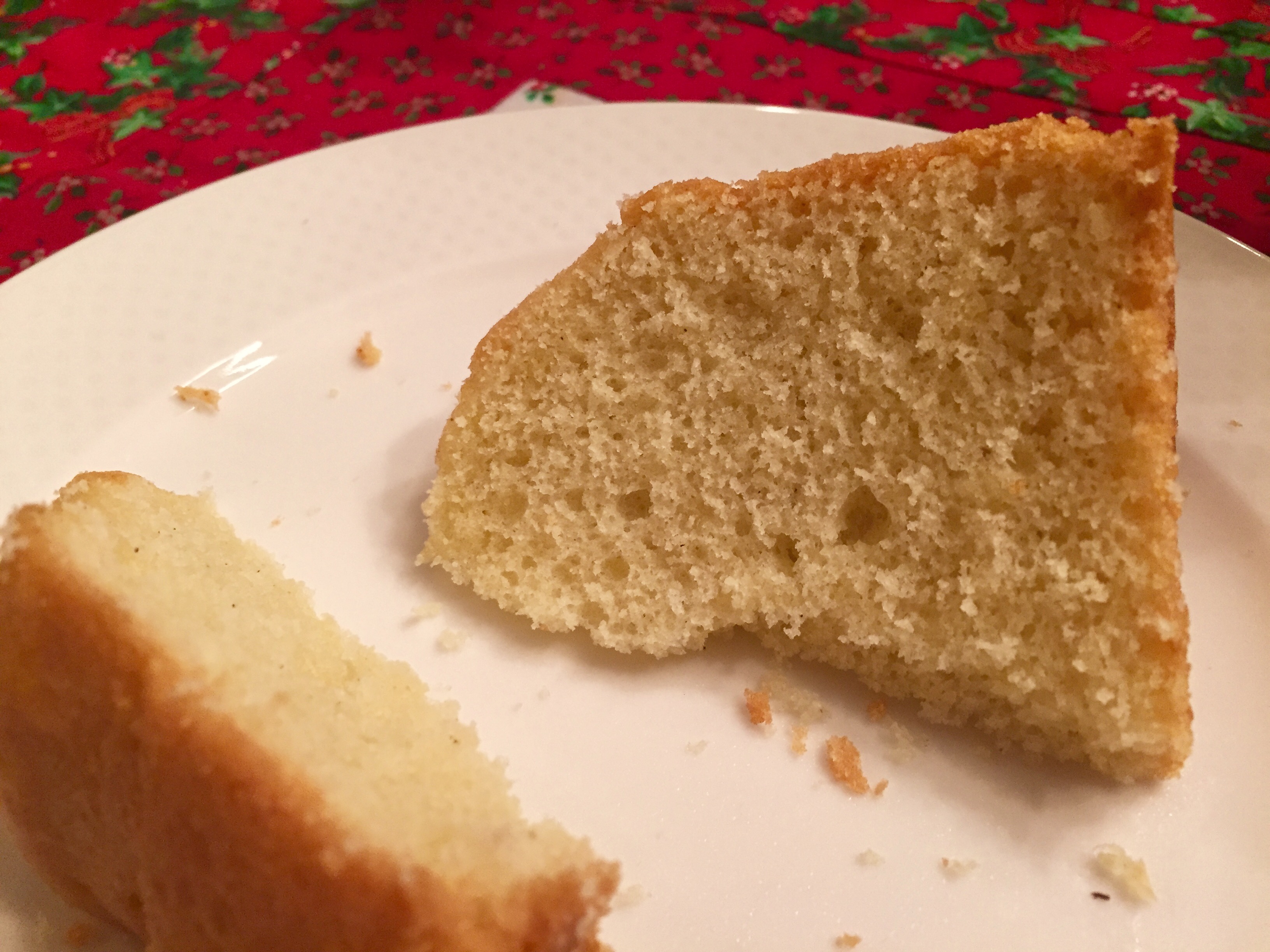 Gluten Free Olive oil cake
Author:
Kayla Butera (adapted from Mario Batali's The Babbo Cookbook)
Cuisine:
Gluten Free, Dairy Free
Prep time:
Cook time:
Total time:
An easy recipe (with no hard to get ingredients) that will impress!
Ingredients
4 large eggs
⅔ cup sugar
⅔ cup extra virgin olive oil
1½ Bob's Red Mill Gluten Free 1:1 Baking Flour
1 tbsp baking powder
½ tsp salt
optional add ins:
vanilla extract
lemon
Instructions
Preheat oven to 325⁰F.
Coat a 9-inch circle pan with extra virgin olive oil.
In a bowl of an electric mixer, use the paddle attachment to beat the eggs for 30 seconds. Add sugar and continue to beat until the mixture is very foamy and pale in color.
With the mixer running, slowly drizzle in the olive oil.
If using vanilla extract or lemon stir in now.
In a separate bowl, whisk together the flour, baking powder and salt.
With the mixer on low speed, gradually add the dry ingredients to the egg mixture.
Pour the batter into the prepared pan.
Bake for 45 to 50 minutes, rotating the pan halfway through for even color.
The cake is done when it is golden brown.
Allow the cake to cool briefly in the pan, then tip out onto a cake rack to continue cooling.
This cake is best the day of. If there are left overs, refrigerate them.
Nutrition Information
Serving size:
65g
Calories:
195
Fat:
15.4g
Saturated fat:
2.5g
Carbohydrates:
14.2g
Sugar:
13.5
Sodium:
146mg
Protein:
2.5g
Cholesterol:
74mg