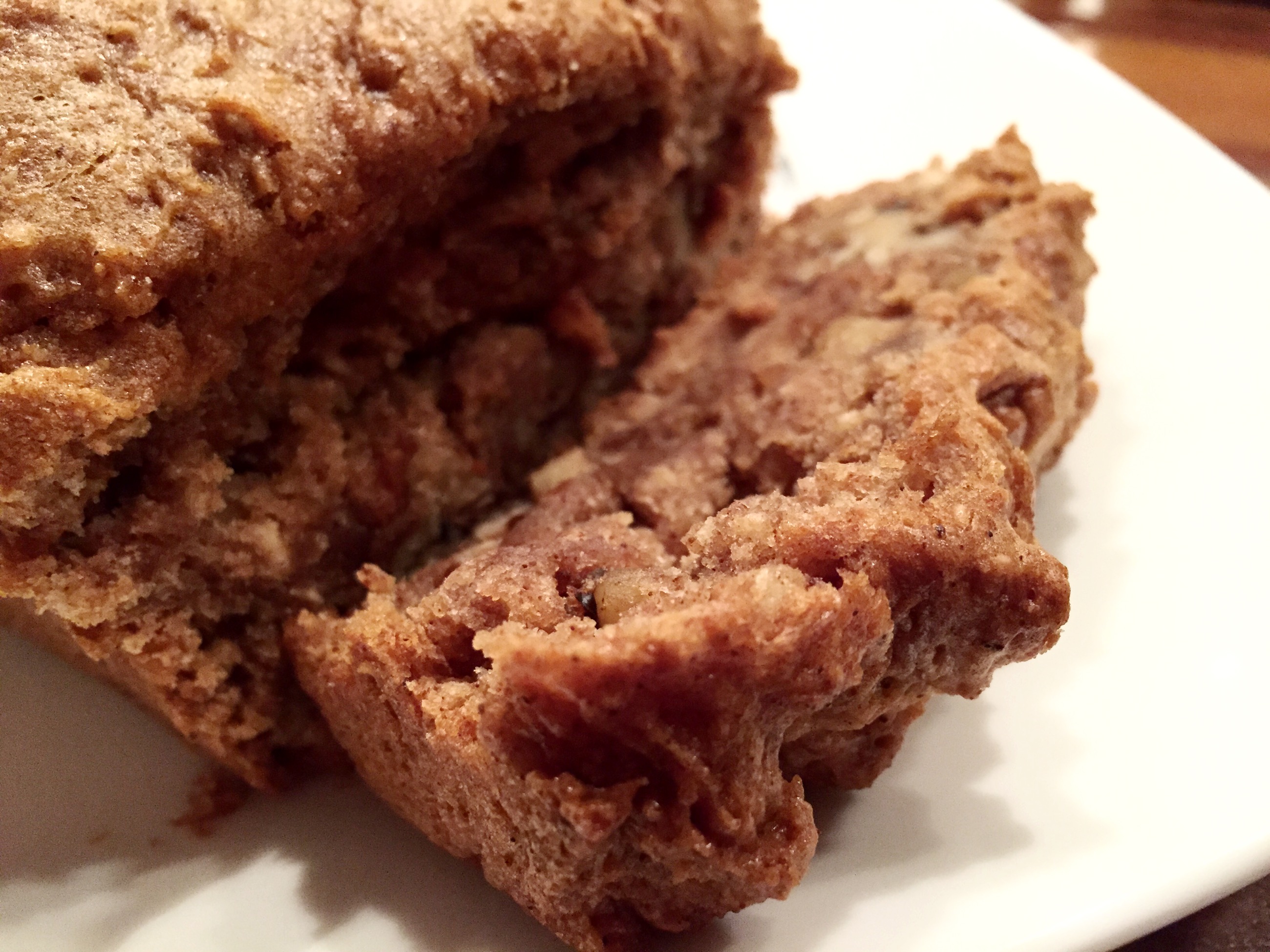 Cinnamon loaf is a great way to kick start the holiday season.  Easy, versatile, and quite delicious, gluten free and vegan cinnamon  loaf is at your disposal.  I was inspired to create a loaf that was hearty and included all elements of cold weather flavors.
cinnamon
nutmeg
brown sugar
pumpkin
To my surprise, it turned out amazing.  You can have a slice for breakfast (with almond butter and gluten free oats), snack, or dessert (with melted chocolate).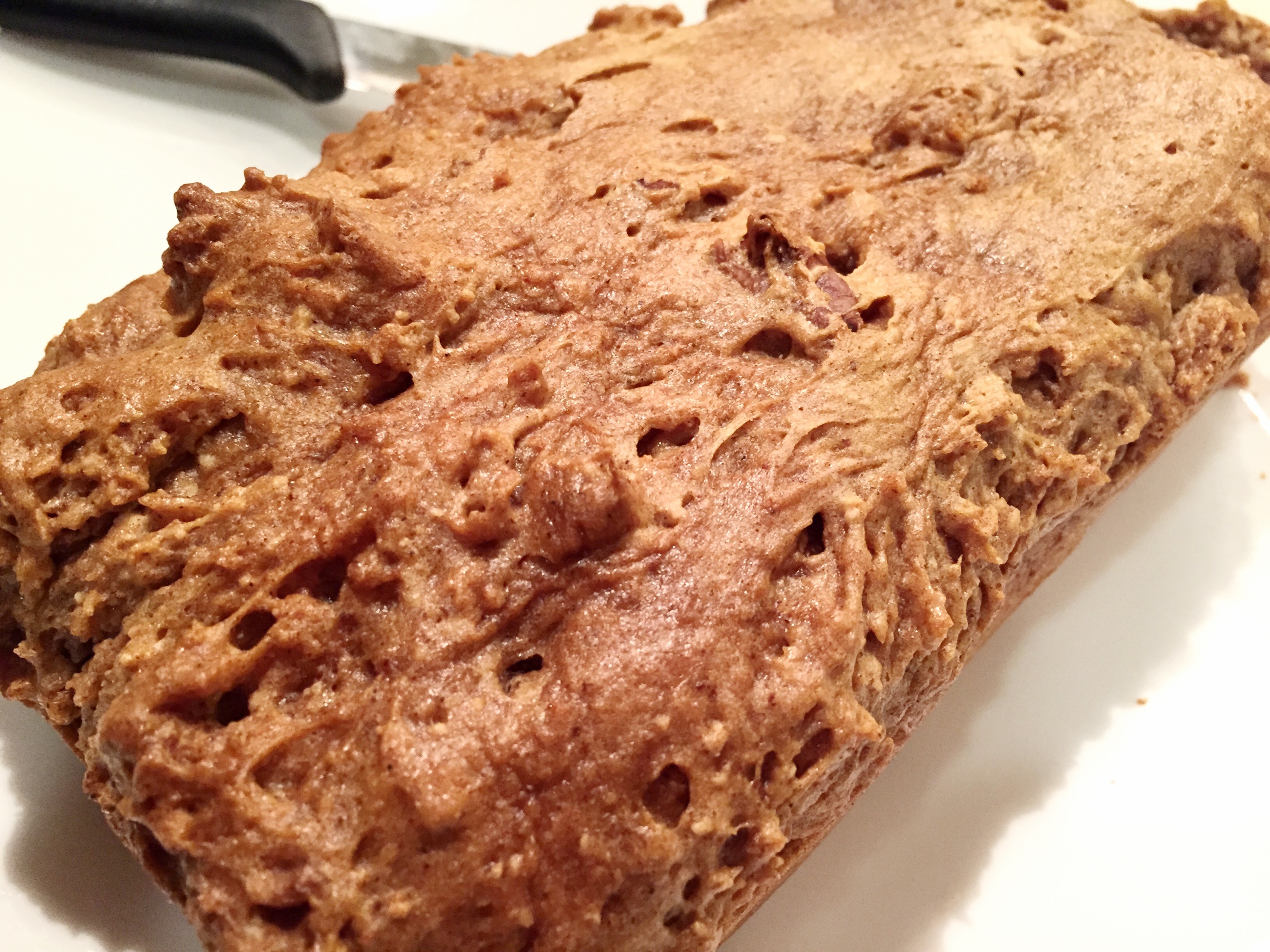 When baking gluten free and vegan, things may turn out very moist – almost to the point of being raw.  However, this recipe perfectly balances the tough 'crust' with the moist inside.  As soon as you take a bite, you'll fall in love.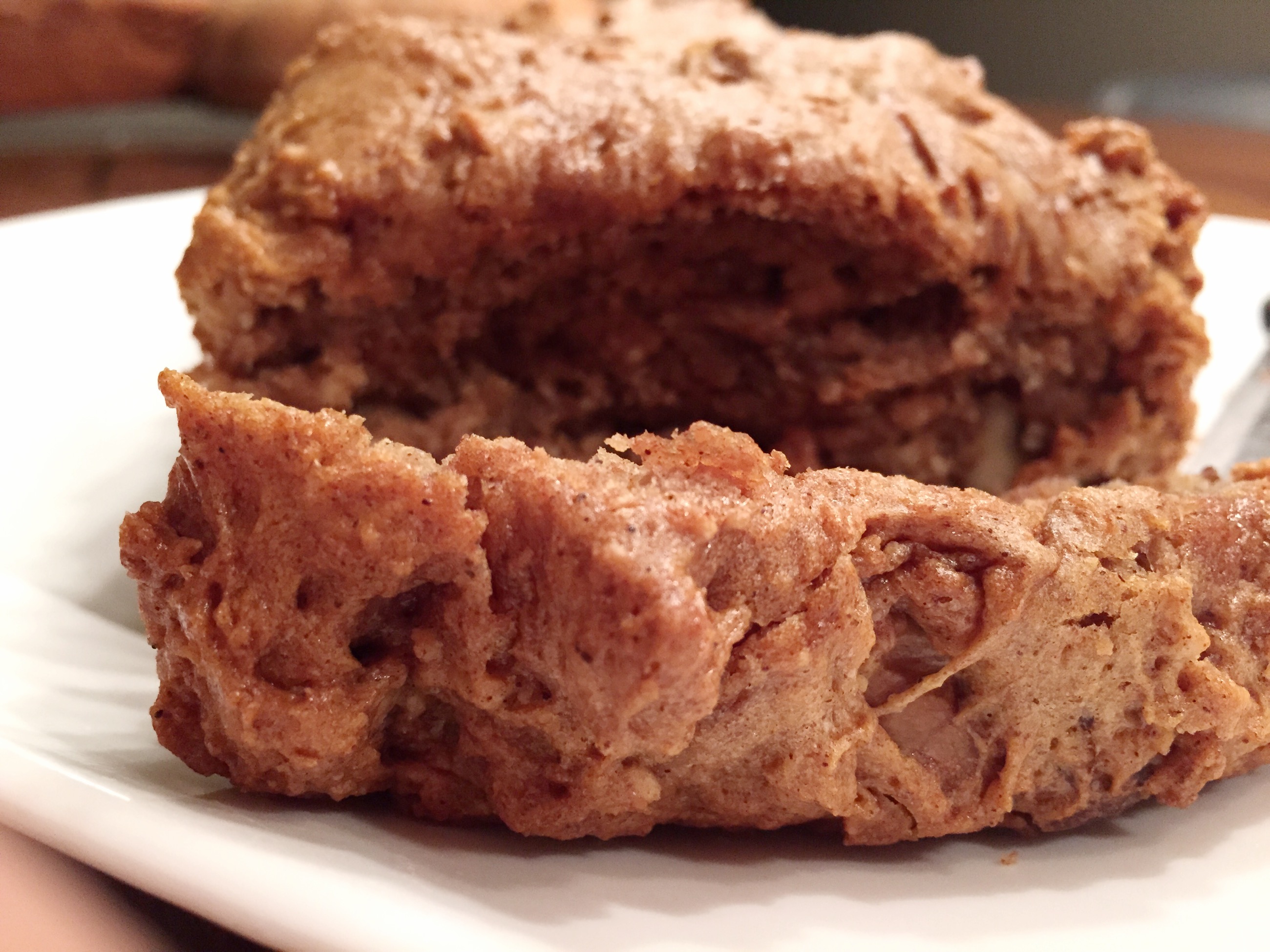 There are so many things you can add/alter to this recipe to make it your own.  For example, if you don't like pumpkin puree (or simply don't have it), just replace it with some applesauce.  Or if you want a little more crunch to you're loaf, replace canola oil with canola olive oil blend, or just olive oil.  If you want this loaf to be more dessert like, add more sugar or chocolate chips.  Not so much of a sweet tooth – cut down the sugar, and add in some gluten free oats and flaxseed meal.  I love to add nuts such as walnuts or pecans.
Any way you have it – it will be delicious!

Gluten free Vegan Cinnamon Loaf
Recipe type:
Dessert, Breakfast
Cuisine:
Gluten free, Vegan
Prep time:
Cook time:
Total time:
Ingredients
250g gluten free flour blend*
¼ cup packed brown sugar, or coconut sugar (I used light brown sugar)
⅓ cup granulated sugar
½ cup almond milk
1-2 tbsp lemon juice
¼ canola olive oil blend (or just canola oil)
2 tbsp pumpkin puree or unsweetened applesauce
1 tbsp cinnamon
a dash of nutmeg
2½ tsp baking powder
salt
2 tsp vanilla extract
Optional
¾ cup walnuts
⅓ cup gluten free certified oats
flaxseed meal
chocolate chips
additional spices
Instructions
Preheat oven to 350 degrees. Lightly grease a 4 by 8 inch loaf pan. (I like to grease it with coconut oil)
In a large bowl, beat the milk and lemon juice until bubbles appear. Then add the oil, applesauce or pumpkin puree, and sugars and mix well. Stir in vanilla.
Sift the flour, baking powder, cinnamon, nutmeg, and salt in the mixture. Stir until smooth.
Gently fold in add ins.
Bake for 50-55 minutes. It should be slightly browned.
Let cool for 15 mins in pan, and then transfer it to a cooling rack.
Once it cools, it's ready to eat!
Notes
*Can be replaced with all purpose flour