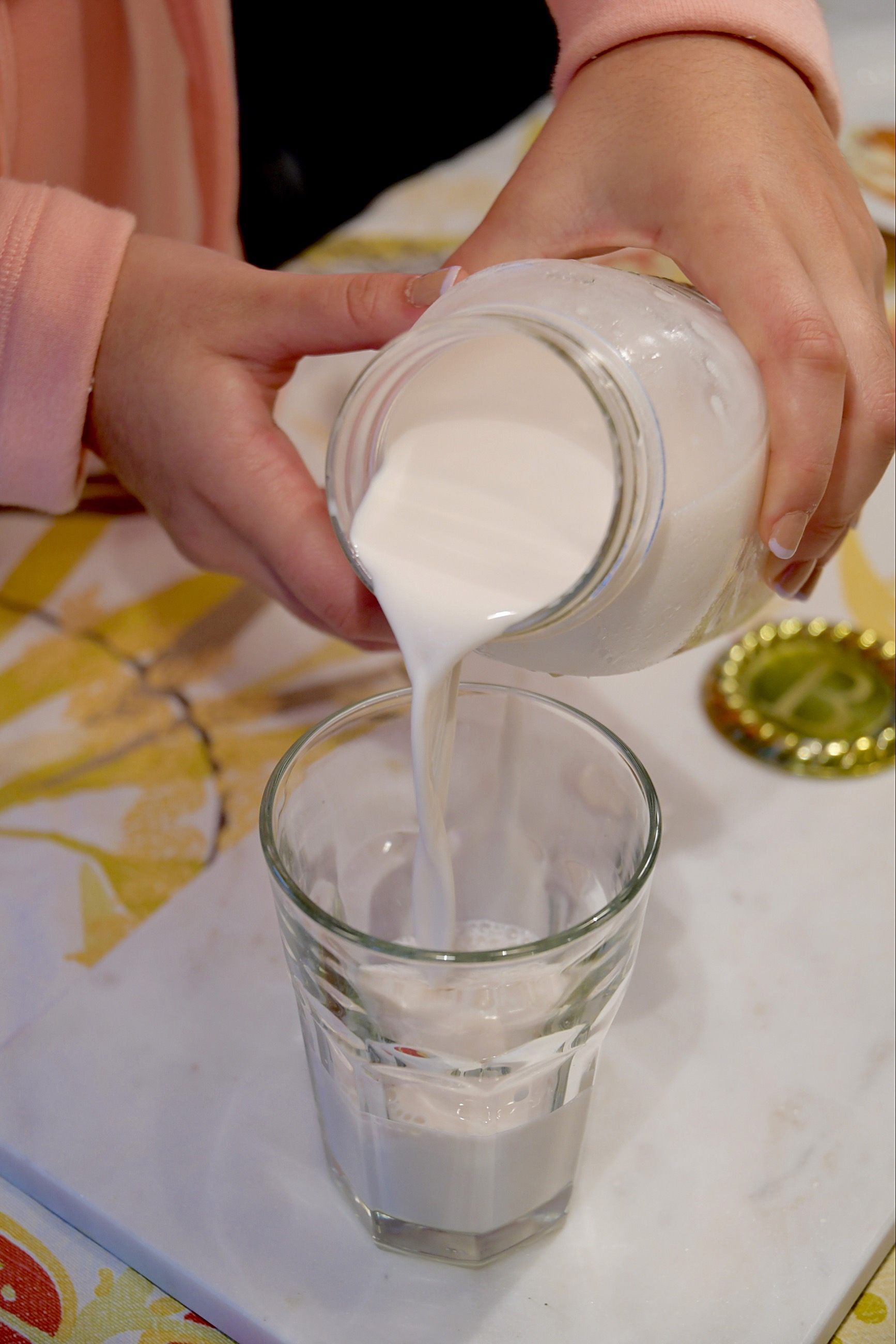 If you were to guess the ingredients that were in almond milk, you'd probably think just almonds and water.  But if you take a look at the carton of almond milk in your refrigerator, chances are, it has a bunch of ingredients.  That's why you should make your own homemade raw almond milk!  You won't believe how easy and delicious it is!  But first, let's take a look at a popular almond milk pick, Silk's Original Unsweetened Almond Milk:
Ingredients: Almondmilk (Filtered Water, Almonds), Sea Salt, Locust Bean Gum, Sunflower Lecithin, Gellan Gum, Natural Flavor.
Although none of their ingredients are considered unsafe by the FDA, (but what even is natural flavor?) why do you need to have more ingredients in your food than you have to?  The truth is, you don't; just keep it clean and simple, and make your own!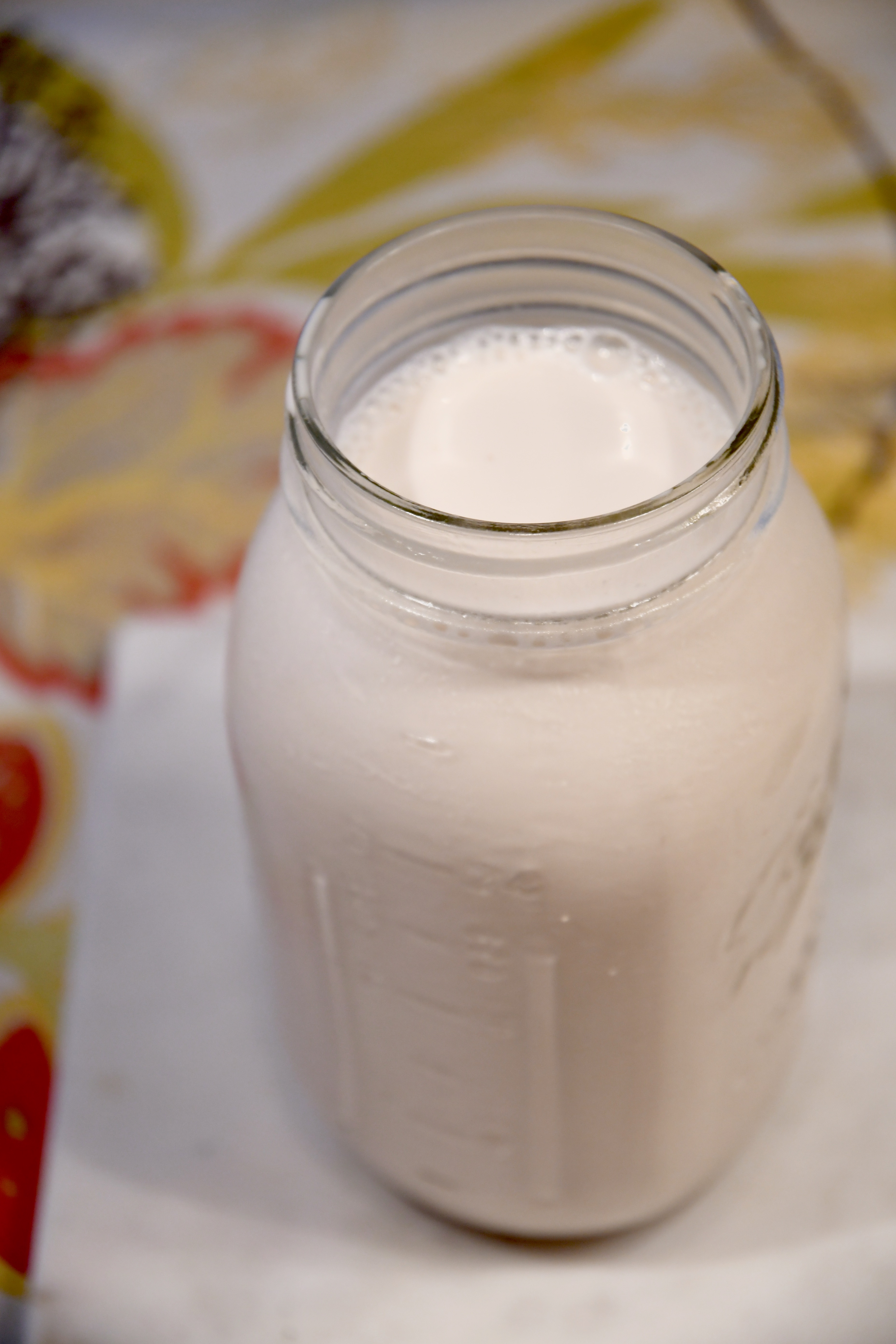 In fact, this almond milk recipe is so clean and simple, you can actually taste the sweetness of the almonds – even if you don't add any sweetener.  One of the healthiest aspects in making food from scratch is that you have control over what ingredients you put into your body, and this applies to making your own almond milk.  Have a sweet tooth?  Go ahead and add a tablespoon of coconut nectar, agave, or honey – any of these sweeteners are better than artificial ones companies tend to throw in to keep up the appearance of "low calories".
You can even add in 1 teaspoon of green matcha for a morning kick (per 1 cup), or a dash of cinnamon and nutmeg for autumn, or vanilla beans.  Clearly, you have so many options to experiment with, all starting with one easy recipe!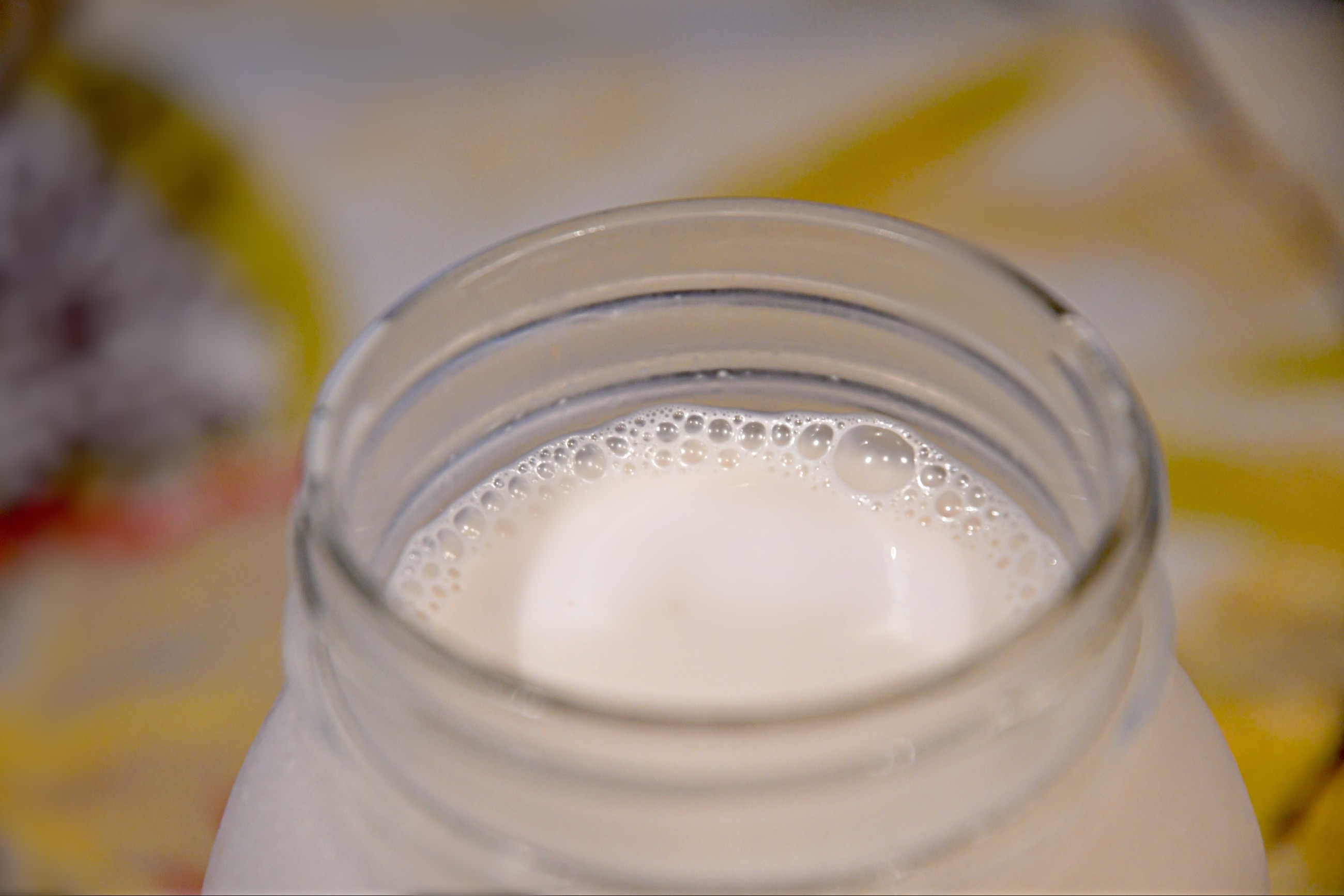 To add onto all the benefits, one of the best aspects of making your own almond milk is that you're being resourceful by using all the almond parts – the meat and the pulp.  The pulp is actually where the almond stores most of its vitamin E, making it a great ingredient to put into your recipes!  Melissa King from My Whole Food Life says that "It can be dried out in the oven and used in place of flour. It is also gluten free. I set my oven to 200 and bake it for about an hour. It will make your house smell like yummy almond cookies. Before using as flour, I would suggest that you process it into a finer, flour like consistency."  If you don't want to dry it out, you can simply add a tablespoon to your smoothie, or as my grandma says, "I used to eat it as a dessert when I was little."
Let's get to the nutrition:
Almonds are the most nutritionally dense nut, and as an excellent source of fiber, protein, monounsaturated (healthy) fat, and vitamin E – it's not a surprise that they have a secure spot on the superfood list.  With just drinking 1/2 cup of this almond milk, you're getting approximately 4 grams of protein.  On the contrary, using Silk's Original Unsweetened Almond milk has only 1 gram of protein for a whole cup!
Oh, and another thing – you don't have to waste plastic or paper on the almond milk containers, just get a glass bottle (I got mine at HomeGoods for under $5).

Homemade Raw Almond Milk
Ingredients
1 cup raw almonds
2¼ cups water
Optional add-ins
sweetener to taste (coconut nectar, agave, honey)
a dash of spices (cinnamon, nutmeg, matcha)
vanilla beans/vanilla extract
Instructions
Soak almonds overnight. Drain next morning.
In a blender, blend the almonds and water (or any other add-ins) for about 2 minutes on high power. (In my blender, I pressed the "whole juice" button.)
Set up a bowl, with on top a sieve. Place a cheesecloth on the sieve. In small increments, pour the almond milk onto the cheesecloth, and wring out the milk (leaving behind the pulp). Save the pulp in a cup.
Pour the almond milk into a glass bottle or jar. Consume within 3-4 days.
Notes
I tend to double the recipe above because I like to use the almond milk in any baking I do, as well as any smoothies!