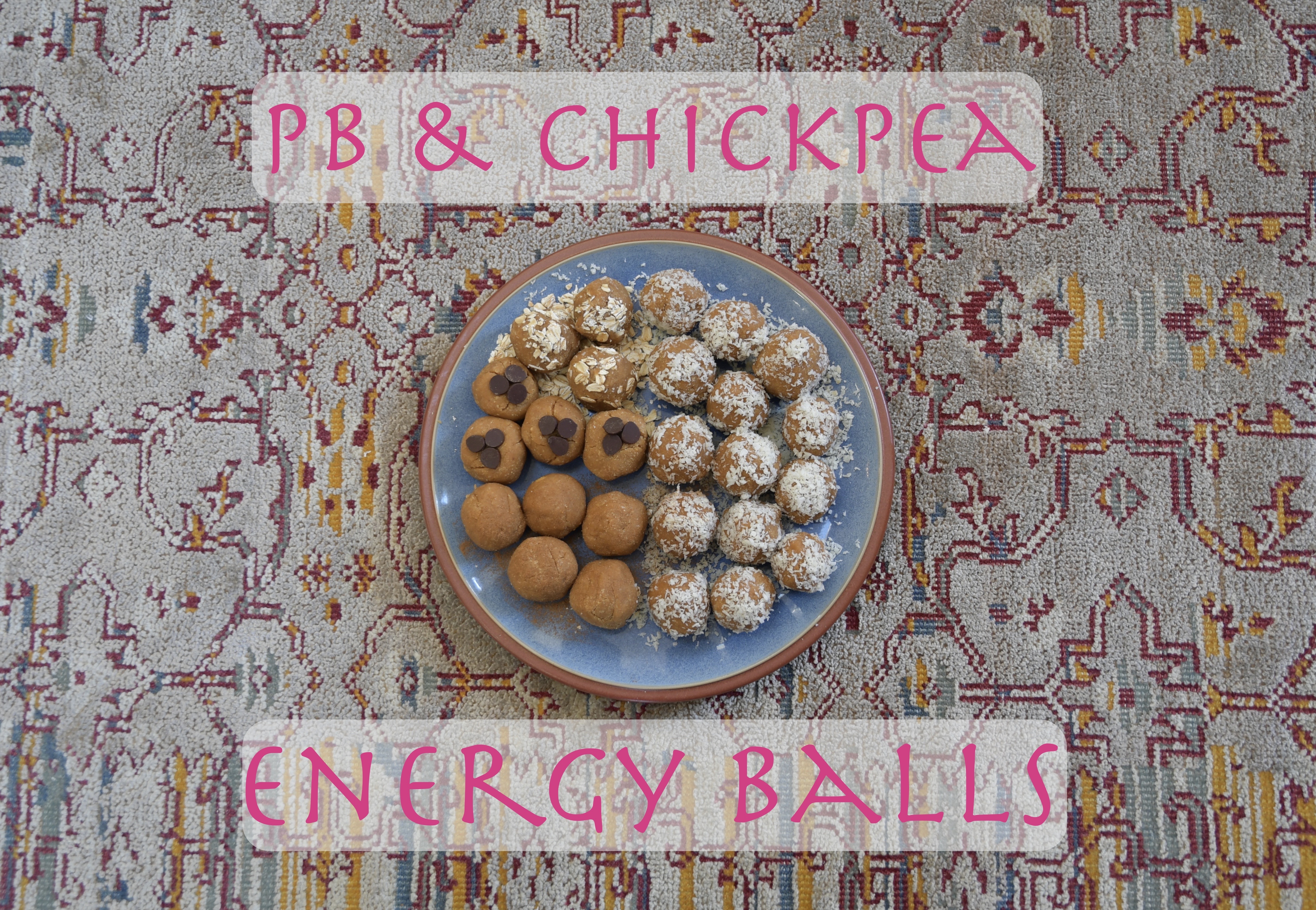 Both peanut butter and chickpeas are fantastic sources of protein, but together in sweetened bites may not sound the most appetizing.  That is, until now with the most delicious Peanut Butter Chickpea Energy Balls!  I was tired of those store-bought energy bars whose taste resembled that of a cookie: I needed something that would fill me up, with ingredients as simple as possible.  Typical energy foods have a long list of weird dehydrated vegetables, and the sugar levels can exceed 20g easily.
Not these.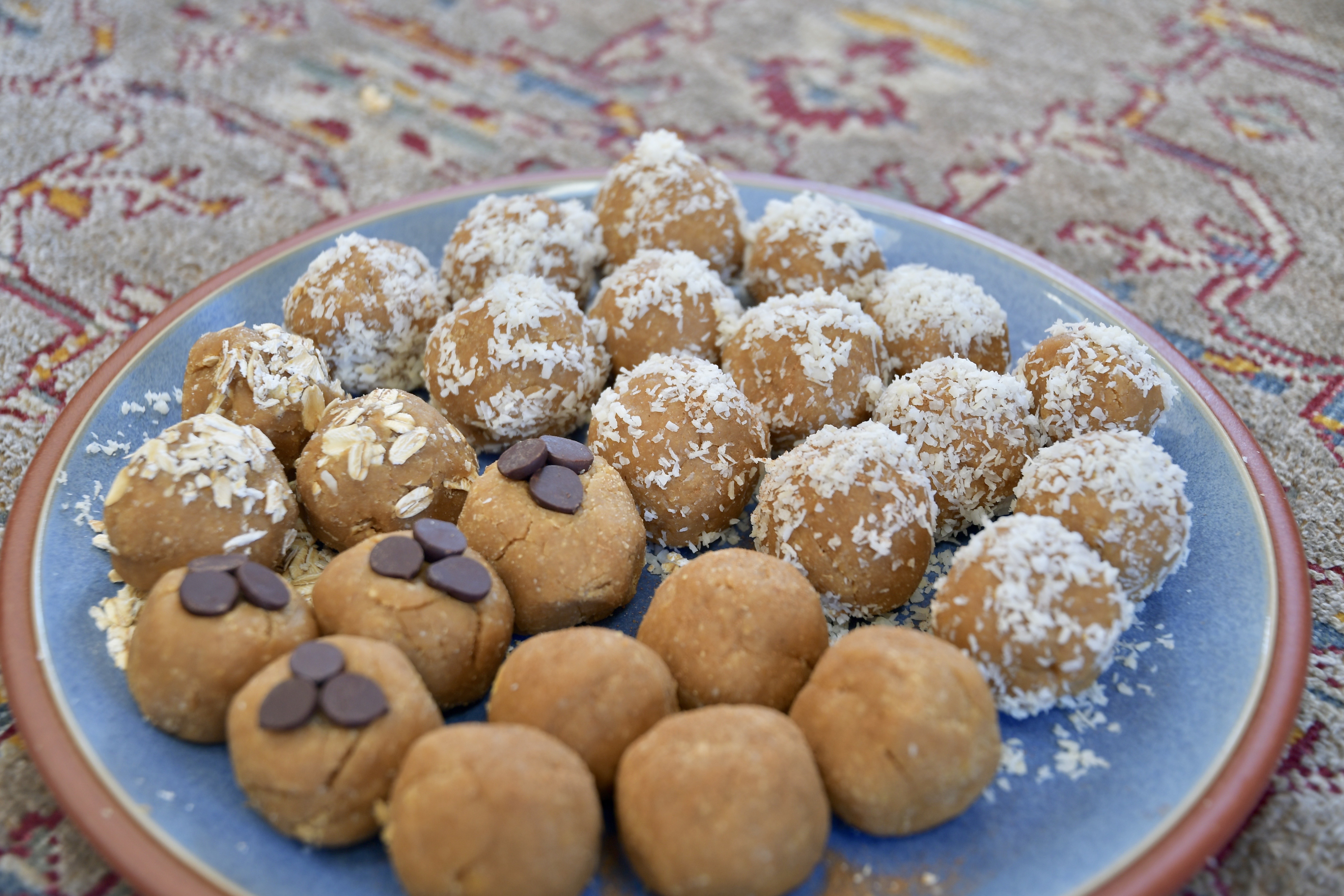 They only have six simple, household-friendly ingredients.  What's even better is that they taste like cookie dough (not the gross kind!), but are naturally nutrient-packed. This has for sure become my new favorite recipe, and it might become yours too!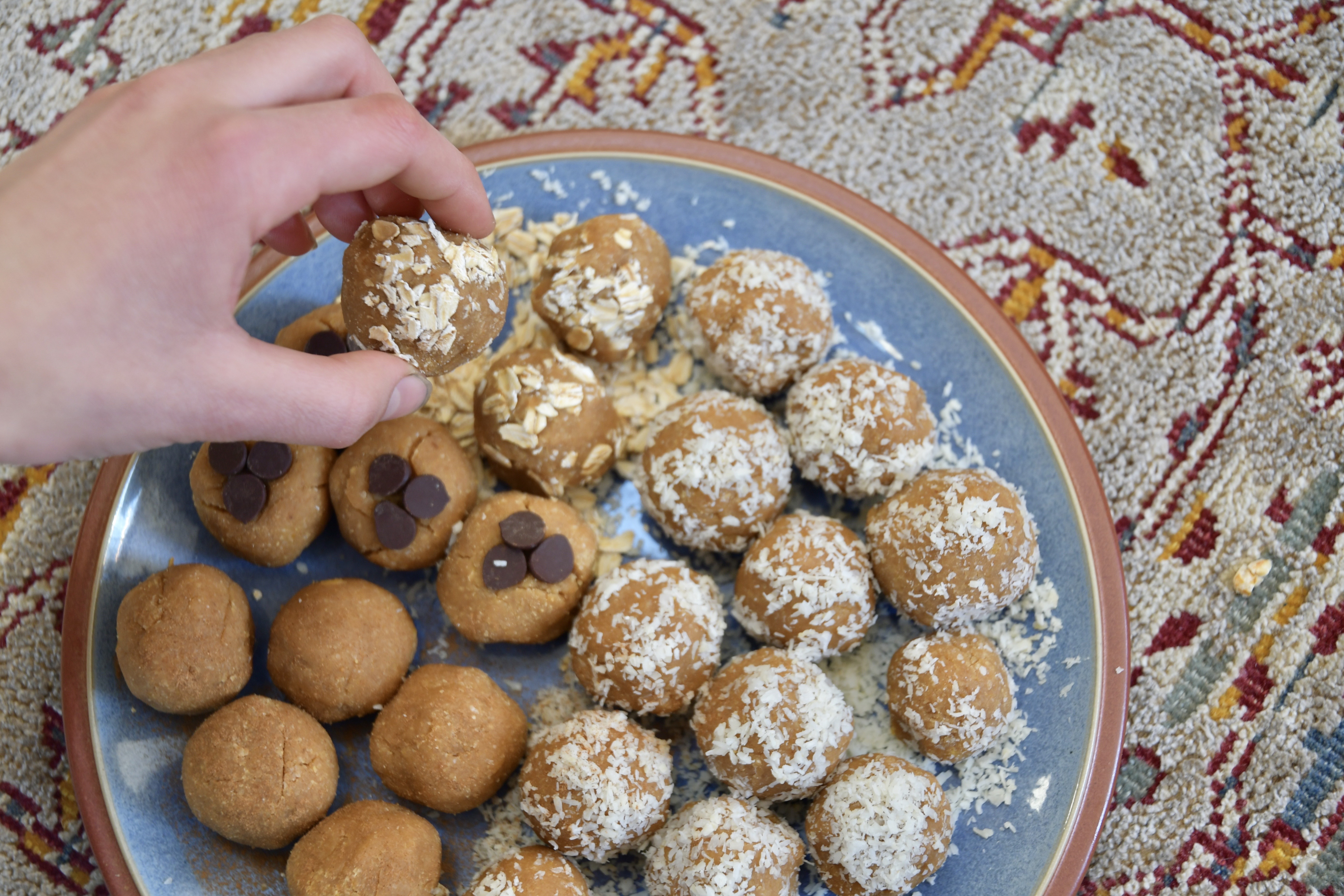 Let's zone in on the key ingredients:
Chickpeas are great for a source of vegan-friendly protein, but it's not a complete protein (meaning that it has to be paired with other sources of protein – like peanuts – which makes these energy balls perfect).  In addition to this, they are rich in fiber which helps control blood sugar levels; for a snack, this is important because it gives you energy without a possible sugar crash.
Peanut butter has the "good" monounsaturated fat, and has high levels of muscle-happy potassium, fiber, and protein.  Plus, it tastes super delicious 🙂
Oats are rich in antioxidants, and have a soluble fiber called Beta-Glucan.  This fiber increases the feeling of fullness, and reduces LDL (low-density lipoprotein, the "bad" cholesterol).
Not bad for a bite, right?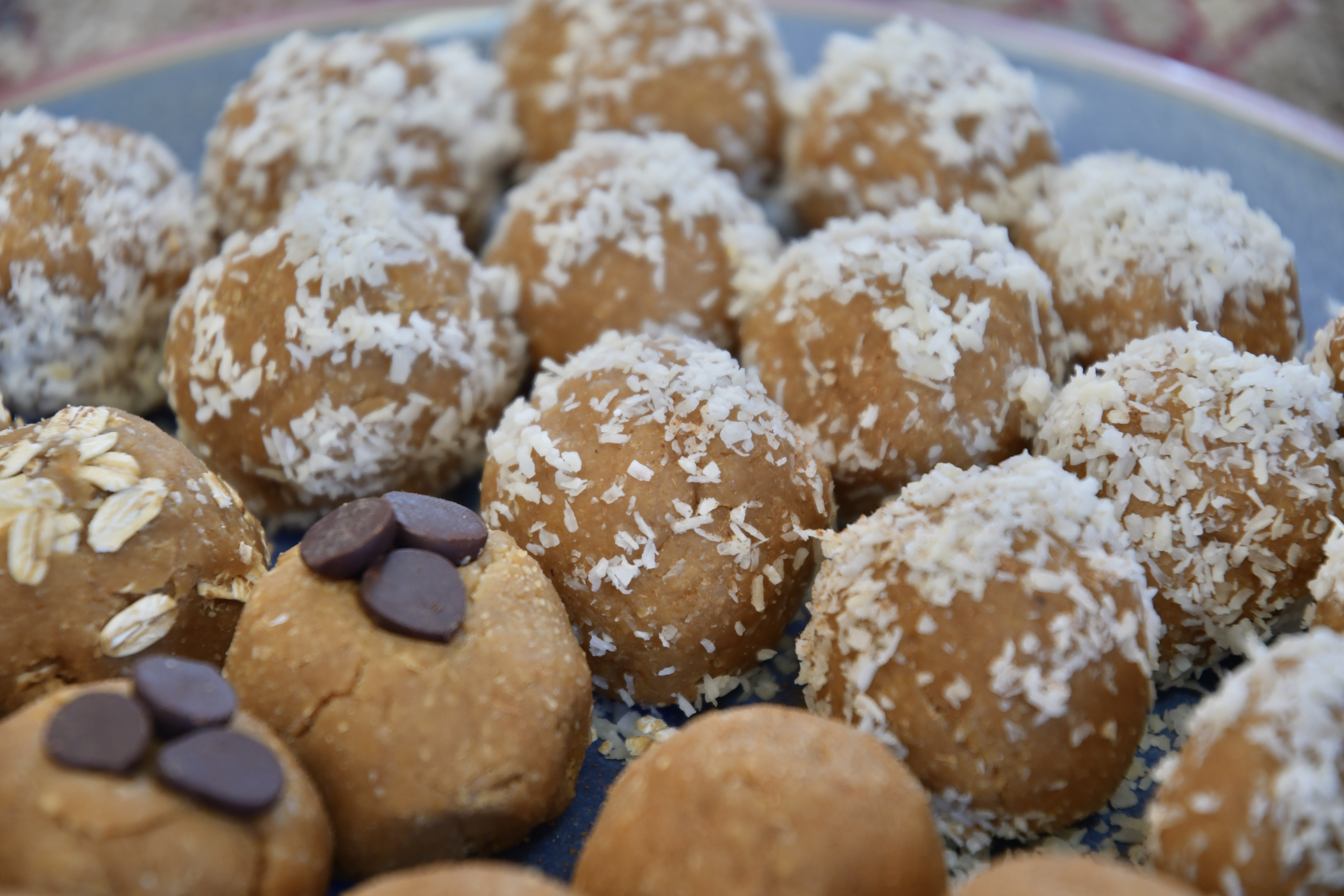 As with any recipe, I love how you can customize these energy balls.  You can dress them up with some coconut shavings, or even add in some chocolate chips – it's totally up to you!  I like to have one for a boost before exercising, but the truth is, it can even pass for dessert.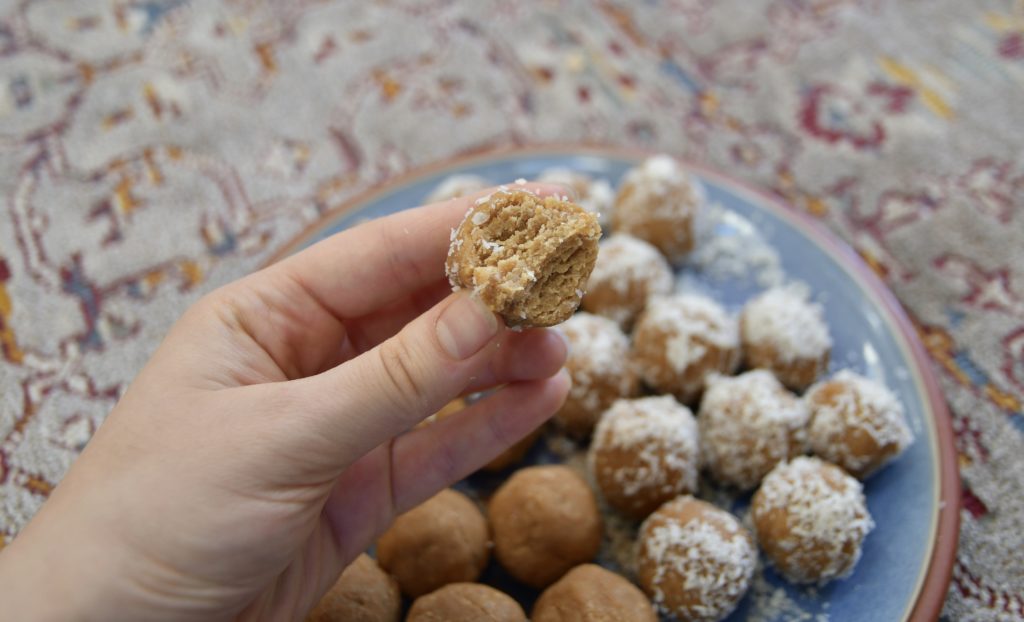 Enjoy!

Peanut Butter Chickpea Energy Balls
Cuisine:
Vegan, Gluten-free, Refined-sugar free
Ingredients
1½ cups cooked chickpeas
½ cup unsweetened peanut butter
⅓ cup maple syrup
1 tsp vanilla extract
1¼ cup oat flour
pinch of salt
Instructions
Place chickpeas, peanut butter, and maple syrup in a blender together and blend until the mixture is smooth.
Then add in the vanilla extract, oat flour, and salt and pulse until it reaches cookie dough consistency.
Use a cookie scooper (or even your hands), and roll the dough into balls.
Optional: On a plate, spread coconut flakes out, and roll the balls on it to create a layer.
Nutrition Information
Serving size:
2
Calories:
99
Carbohydrates:
11
Sugar:
3
Protein:
5
P.S. Worried about the chickpea taste?  Don't!  If it passed (maybe even aced) my nonna's test, it'll taste delicious to all types of eaters 🙂 .
Sources
http://healthyeating.sfgate.com/nutrients-benefits-chick-peas-garbanzo-beans-7490.html
http://www.prevention.com/food/smart-shopping/healthy-eating-why-peanut-butter-good-you