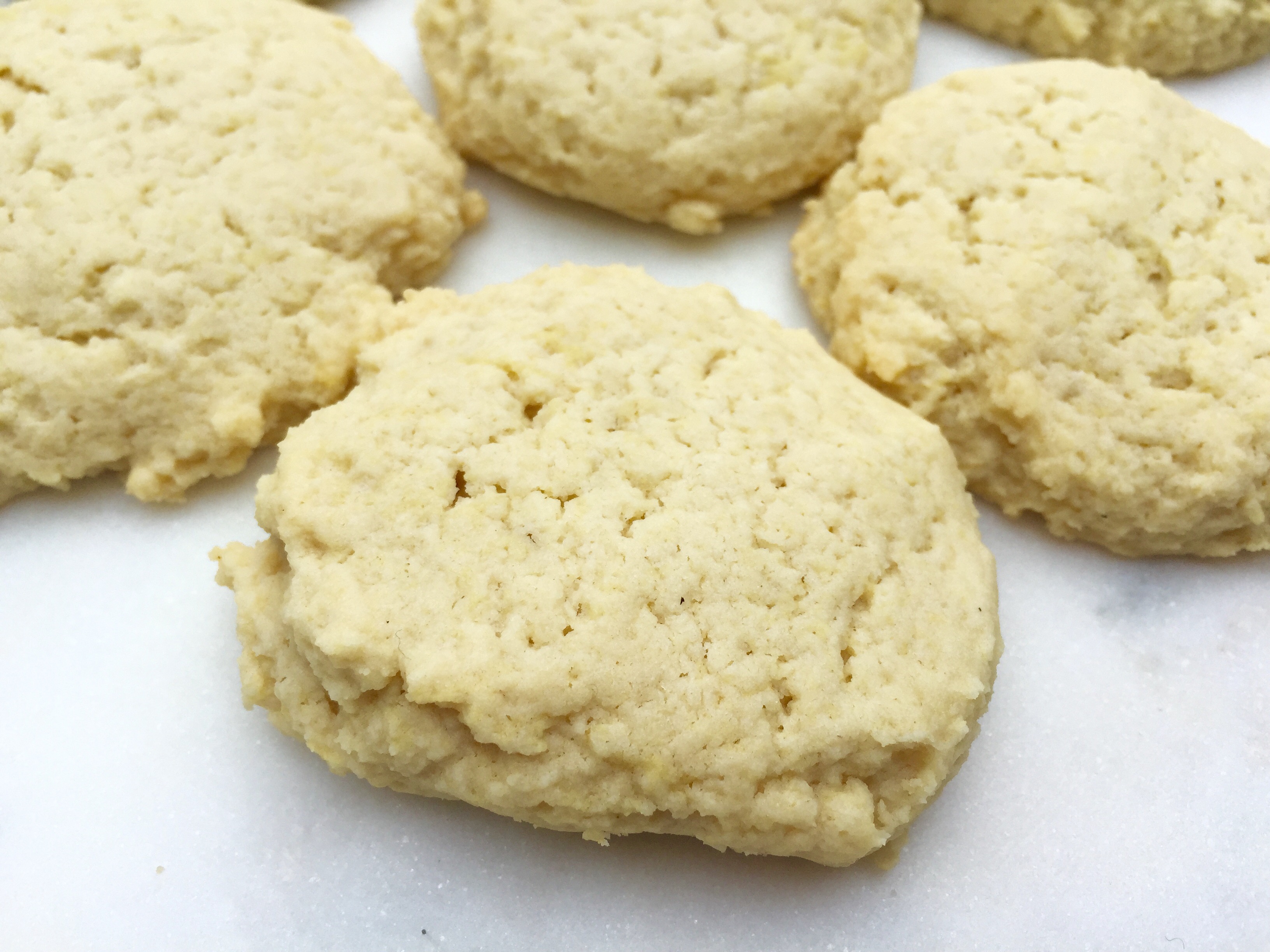 Ricotta cookies were the dessert of my childhood – I remember coming home to the smell of sweet ricotta, lemon, and aromatic vanilla.  But when I became dairy free, that family cookie recipe was difficult to replicate.  For all I knew, I would never be able to taste those special cookies again…
Until now.  After altering the family recipe several times, and discovering Kite Hill's ricotta, I was able to enjoy ricotta cookies again, and now share it with the gluten free and dairy free community.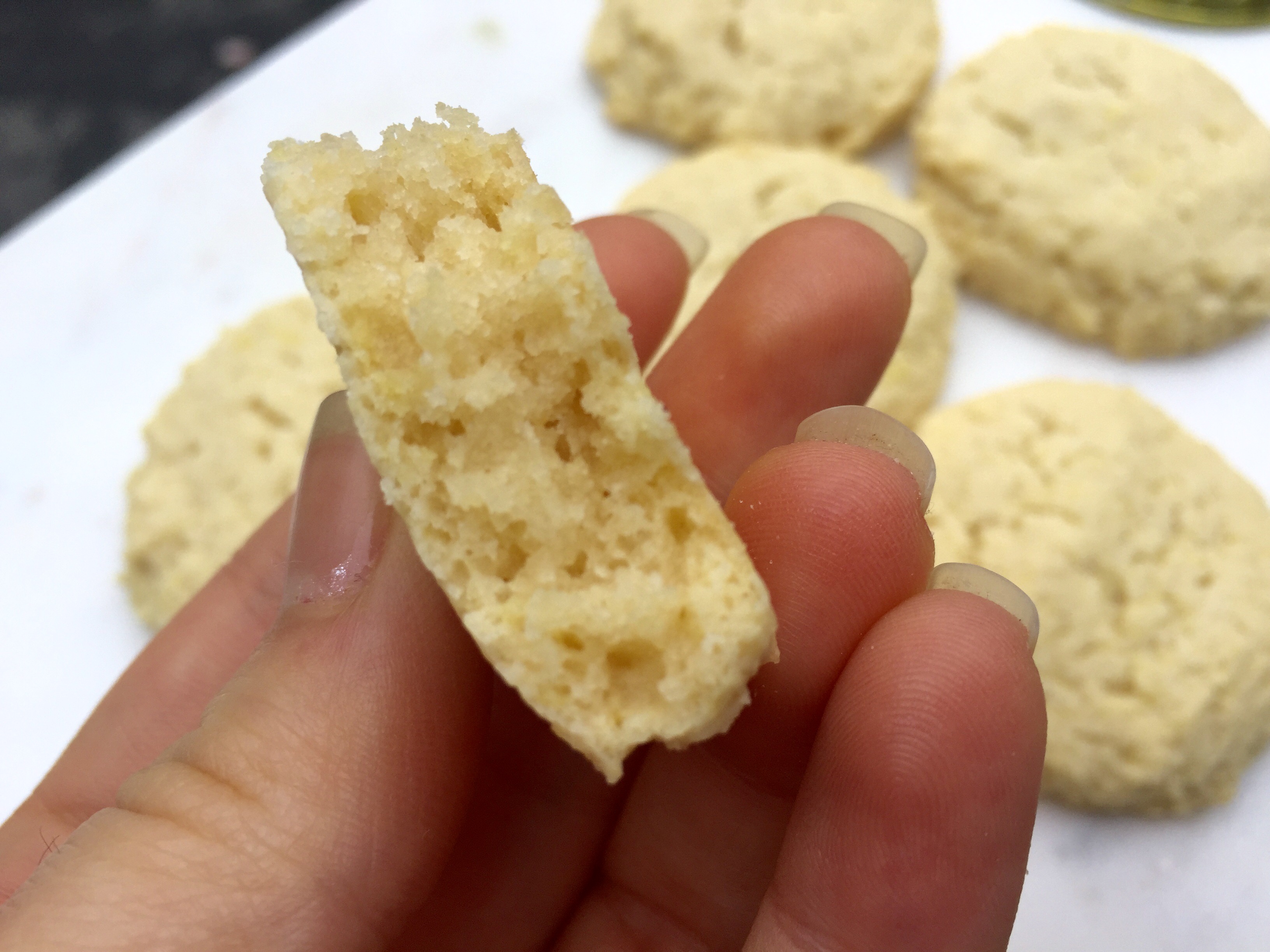 These ricotta cookies have a light and crusty outside, but are airy and soft in the inside.  They're sweet, with subtle flavors of vanilla and lemon.  To make this recipe as delicious as it can be, you might want to try to use a good quality vanilla extract, such as Nielsen-Massey, since they have more vanilla flavor than alcohol.  Also, if your diet includes dairy, then you can swap the Kite Hill ricotta with normal ricotta.
They're delicious out of the oven, as well as the next day!  Long live the tradition of the ricotta cookies!

Rustic Italian Ricotta Cookies (gluten free, dairy free)
Cuisine:
Dairy free, Gluten free, Italian
Prep time:
Cook time:
Total time:
Ingredients
½ cup vegan butter (I use Earth Balance)
¾ cup granulated sugar
1 egg
8 ounces Kite Hill ricotta (dairy free)
1-2 tsp vanilla extract
1-2 tsp lemon juice
100g brown rice flour
75g white rice flour
55g potato starch
50g millet flour
½ tsp baking powder
½ tsp baking soda
Instructions
Preheat the oven to 350 degrees. Line cookie sheets with parchment paper.
In a large bowl, with an electric mixer, mix the butter and sugar until creamy. Beat in the egg. Stir in the ricotta, vanilla extract, and lemon juice.
Combine the flours, baking powder, and baking soda, and mix into the wet mixture.
If you have time, refrigerate the batter for an hour.
Scoop the batter with a cookie scooper, and drop onto the prepared cookie sheet.
Bake for 20-25 minutes. Let the cookies cool for 5-10 minutes.