Do you you have dry, dehydrated skin?  Do you hate spending countless dollars on unpromising beauty products?  Do you like snickerdoodles?  Well here's your answer – snickerdoodle body scrub!  Just mix, apply, wash, and enjoy your smooth, moisturized skin.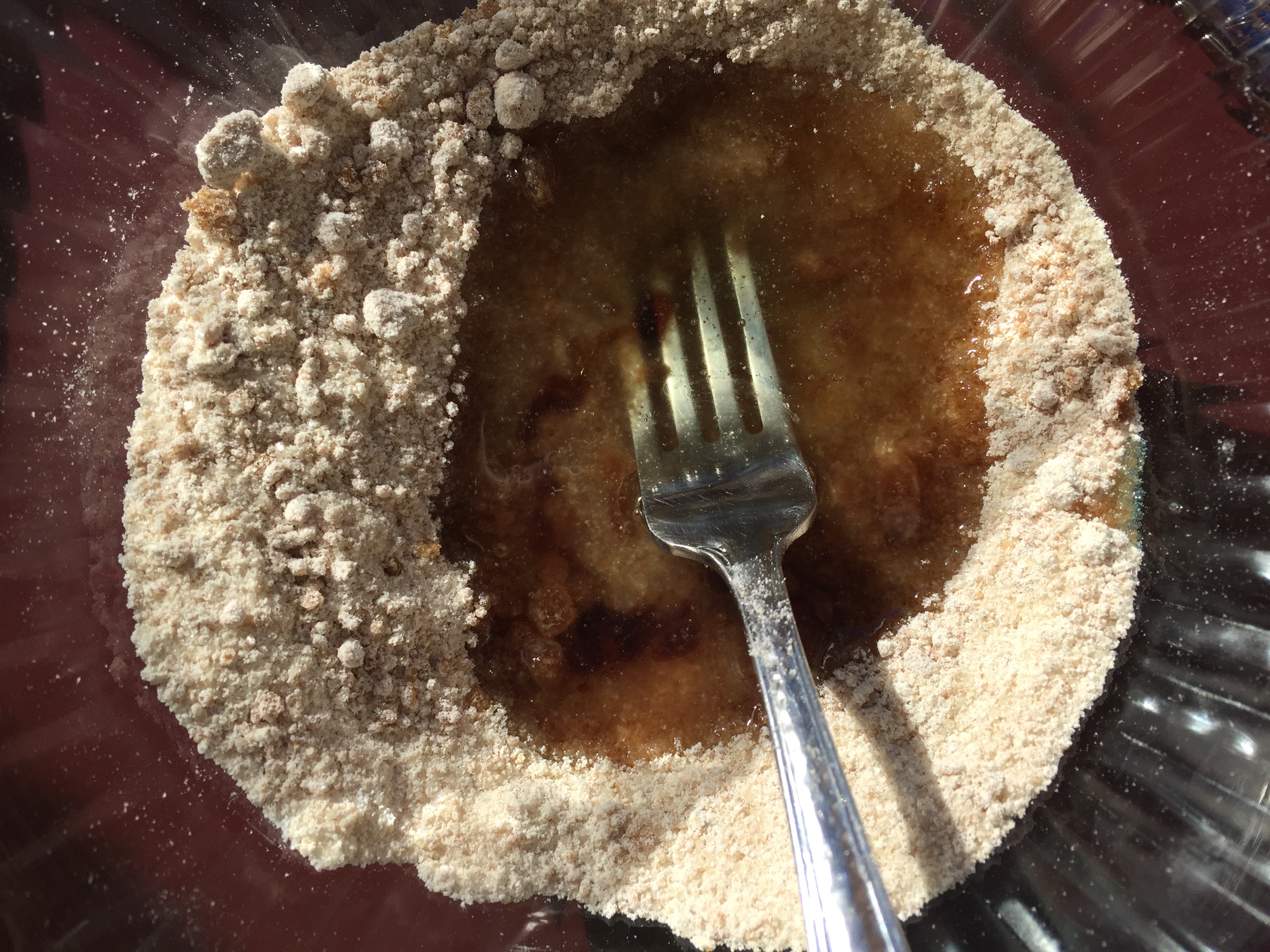 Inspired by the classic cookie, this scrub itself kitchen staples like brown sugar, sugar, cinnamon, vanilla, and oil.  The sugars leaves your skin feeling super soft, and the brown sugar, cinnamon, and vanilla make you smell like a snickerdoodle dream!
Personally, I don't love when my scrubs are dry and abrasive.  I found that using more oil than a typical scrub will make my skin much softer.  My favorite oil is grape seed oil because it is a gentle and helps skin issues like acne, and itchy, dry skin.  Plus, it's light and sweet smelling.  If you don't have grapseeed oil, simply replace it with almond oil or jojoba oil.  I would not recommend using olive oil because the smell is strong, so it wouldn't really go with the cinnamon!
Any secret santa or white elephant gift exchange coming up?  Just package it in a cute jar, and gift to someone you know!
(Or keep it to yourself.)

Snickerdoodle Body Scrub
Ingredients
⅓ cup brown sugar
⅓ cup granulated sugar
¼-1/2 tsp cinnamon
⅓ cup oat flour
6 tbsp grape seed oil (or almond oil or jojoba oil)
1 tsp vanilla extract or a couple of drops of vanilla essential oil
Optional
Instructions
Mix dry ingredients together.
Add in wet, and mix.
Apply to dry or dampened body, and rinse with warm water.