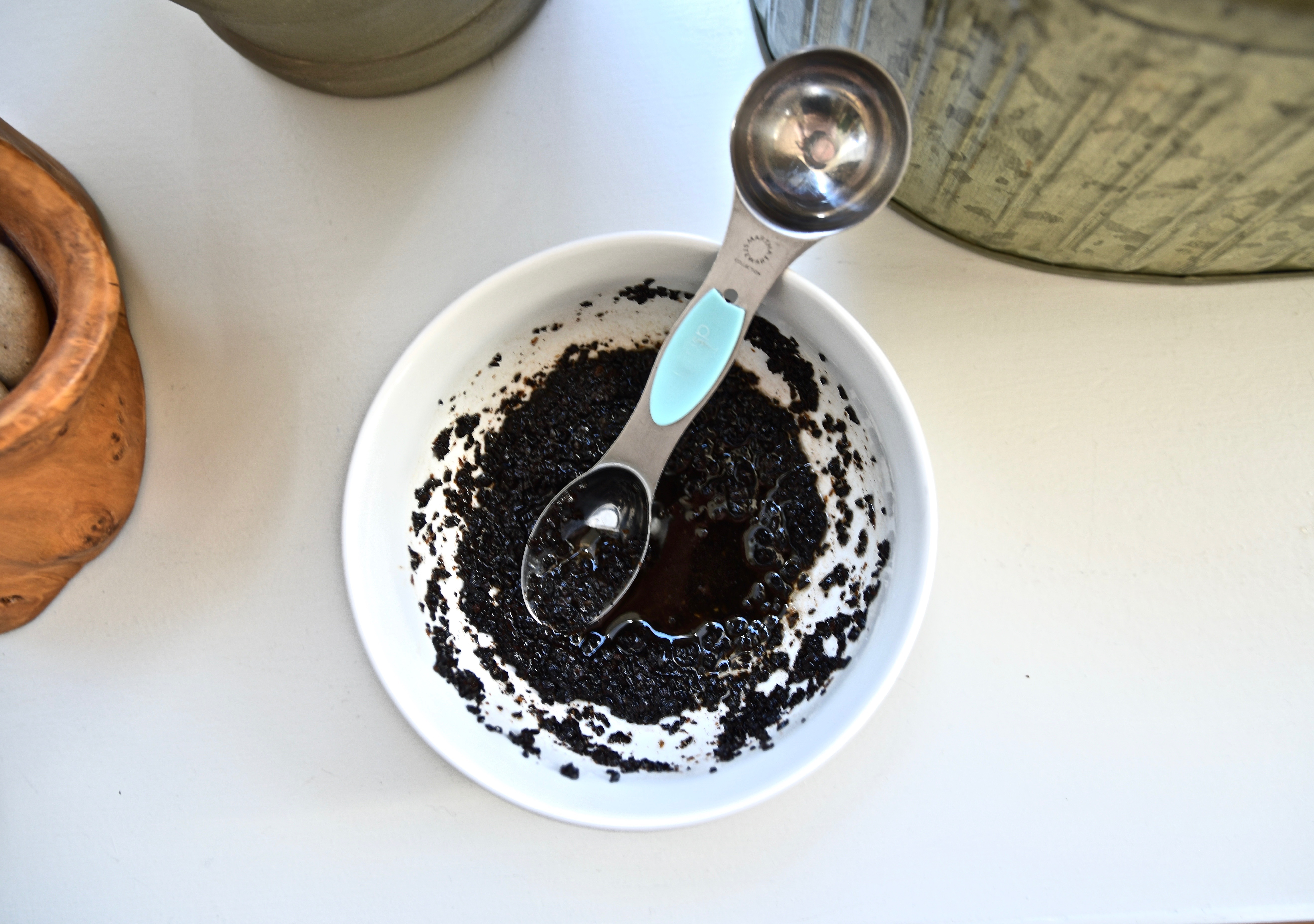 Are you a coffee drinker?  If you are, you probably throw away cups of previously brewed coffee grinds each day.  But whether you're a coffee drinker or not, you can use coffee grinds to make your own three ingredient coffee body scrub that softens your skin!
There's no need to spend money on $50 scrubs if you can make it at home in minutes, and with no complicated ingredients.  All you need are coffee grinds, some honey, and oil of your choice (I use argan oil).  My mom, who has thick and dry skin, uses this after doing the laundry, and says that it is extremely good at getting rid of dead skin.  In fact, it's so good that my brother found it odd that her hands were that soft!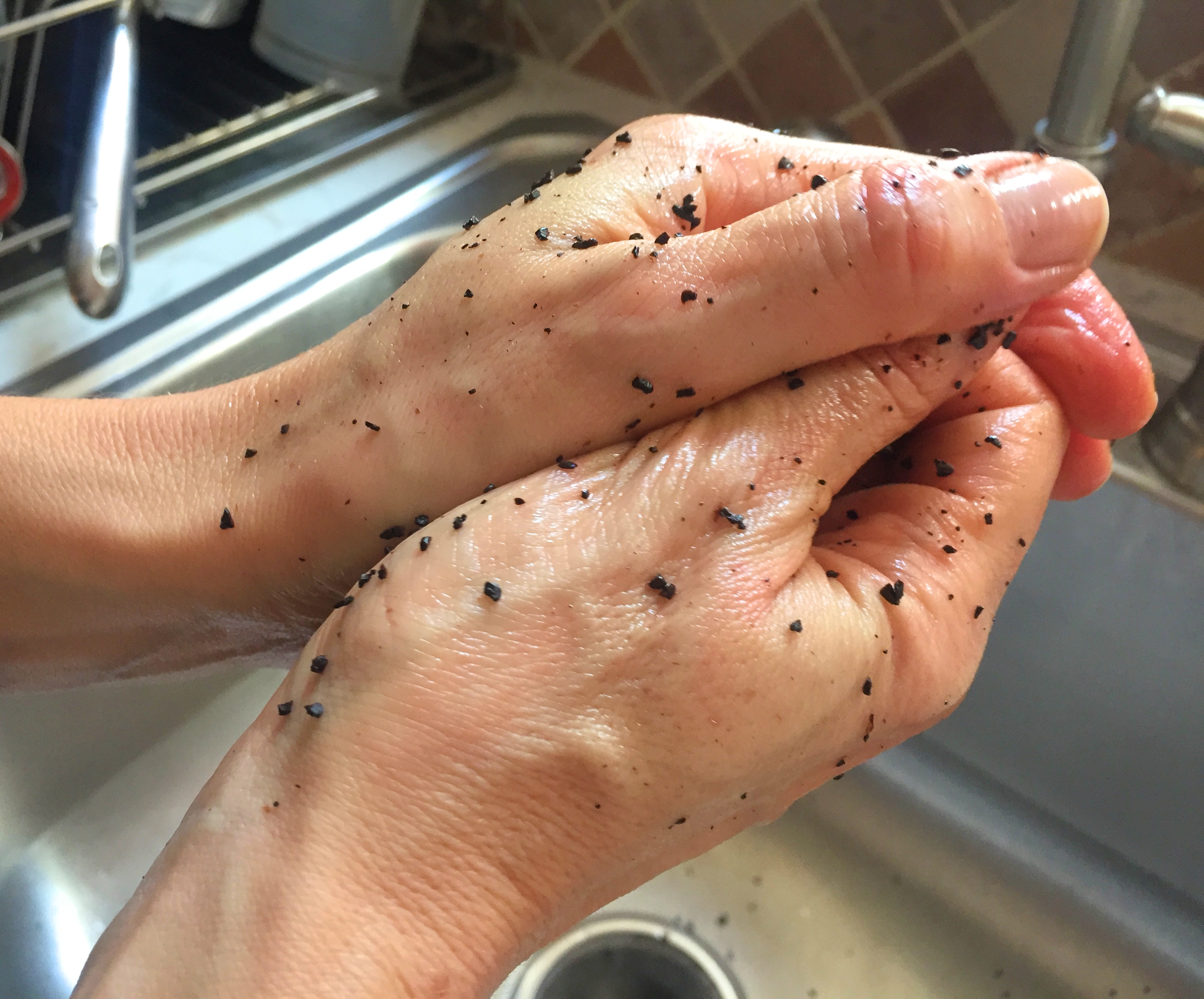 Let's take a look at the ingredients:
Coffee:  Coffee is a great skin exfoliator and softener as it removes dead skin cells, leaving your skin smoother.  Plus, it reduces cellulite; the caffeine in the coffee dehydrates your fatty cells, resulting in a diminished cellulite appearance.  As if the benefits of coffee couldn't get any better, it is also very rich in antioxidants, adding a brightening and tightening factor to this body scrub.
Honey: Honey is also anti-aging due to its antioxidants, but it is also antibacterial and is very moisturizing.
Argan Oil:  Perhaps one of the best oils for skin is argan oil.  It's packed with Vitamin E making it a very moisturizing oil to use, and one that also anti-ages.  Also, the antioxidants in argan oil help heal irritated and damaged skin.
The combination of these amazing ingredients definitely contributes to the amazing and luxurious results of the scrub.  Ready to try it out?
Ingredients:
4 tbsp coffee grinds (If you have sensitive skin, you may want to put them in the blender for a little bit)
2 tbsp organ oil (if you don't have argan oil you can use others such as grapeseed, jojoba, olive, or even avocado oil)
1 tsp honey
Directions:
Mix all ingredients together, and scoop into a jar.
In the shower, apply your scrub to your body, and gently massage onto skin in circular motions.  Rinse your body.  *My mom likes to keep it by the kitchen sink, and uses it on her hands daily
Enjoy your smooth skin, and maybe top it off with some everything balm!
Double, triple, or even quadruple this recipe, and package it for friends and family during the holidays!
Works Consulted
http://arganoilworld.com.au/10-argan-oil-benefits-for-hair-and-skin/
http://www.sheknows.com/beauty-and-style/articles/1017621/beauty-benefits-of-honey
http://www.newhealthadvisor.com/benefits-of-coffee-on-skin.html