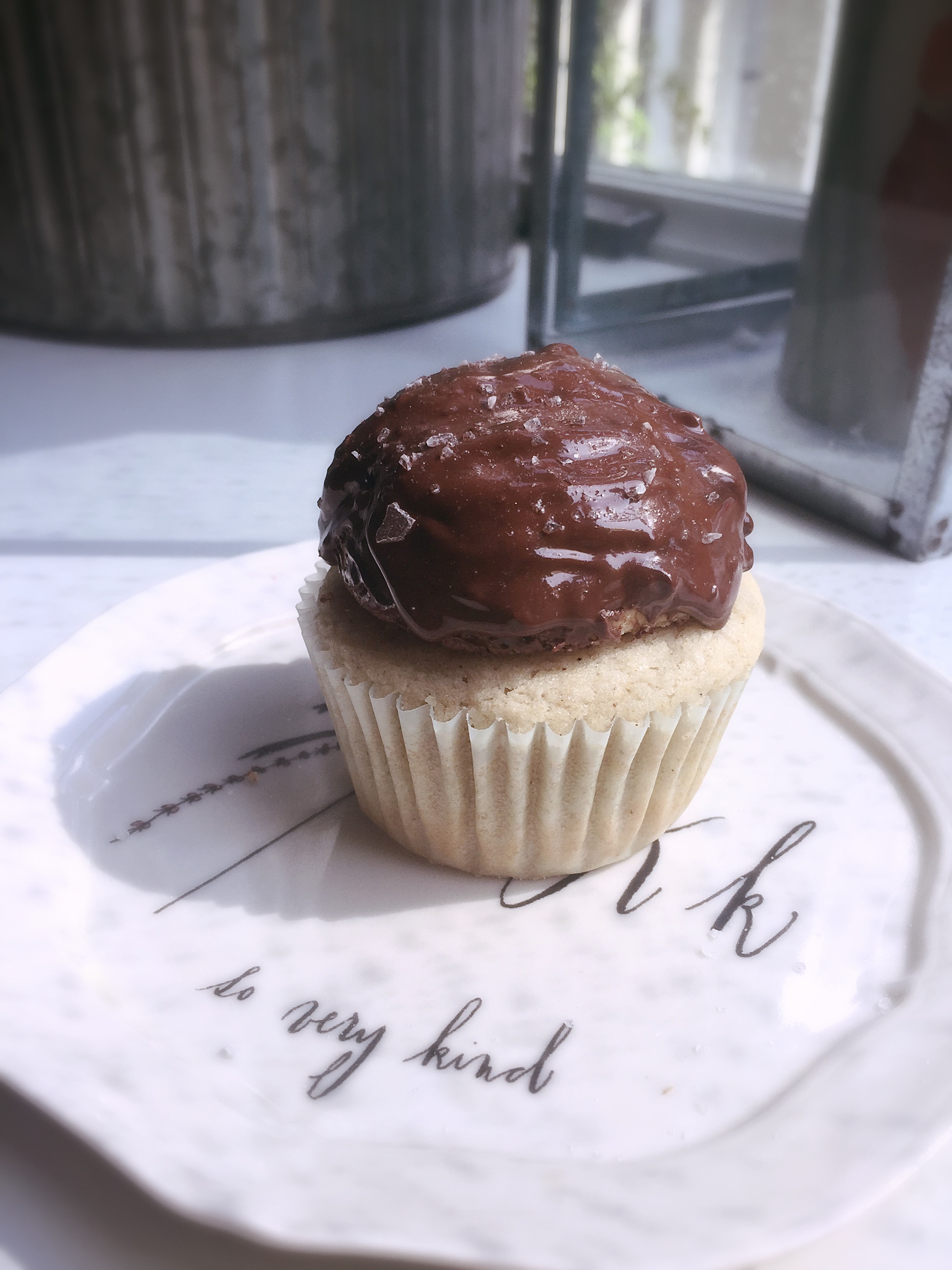 Can't decide between a cupcake or cookie?  You can have your cookie and cupcake with this innovative twist on the classic, the "Cookie Cupcake."  Not a keen cupcake decorator?  When it came to testing out my brother's birthday cupcakes, I have to admit they weren't beautiful.  Luckily, I have discovered the easiest way to decorate a cupcake that is sophisticated looking, and so easy, a little kid could do it!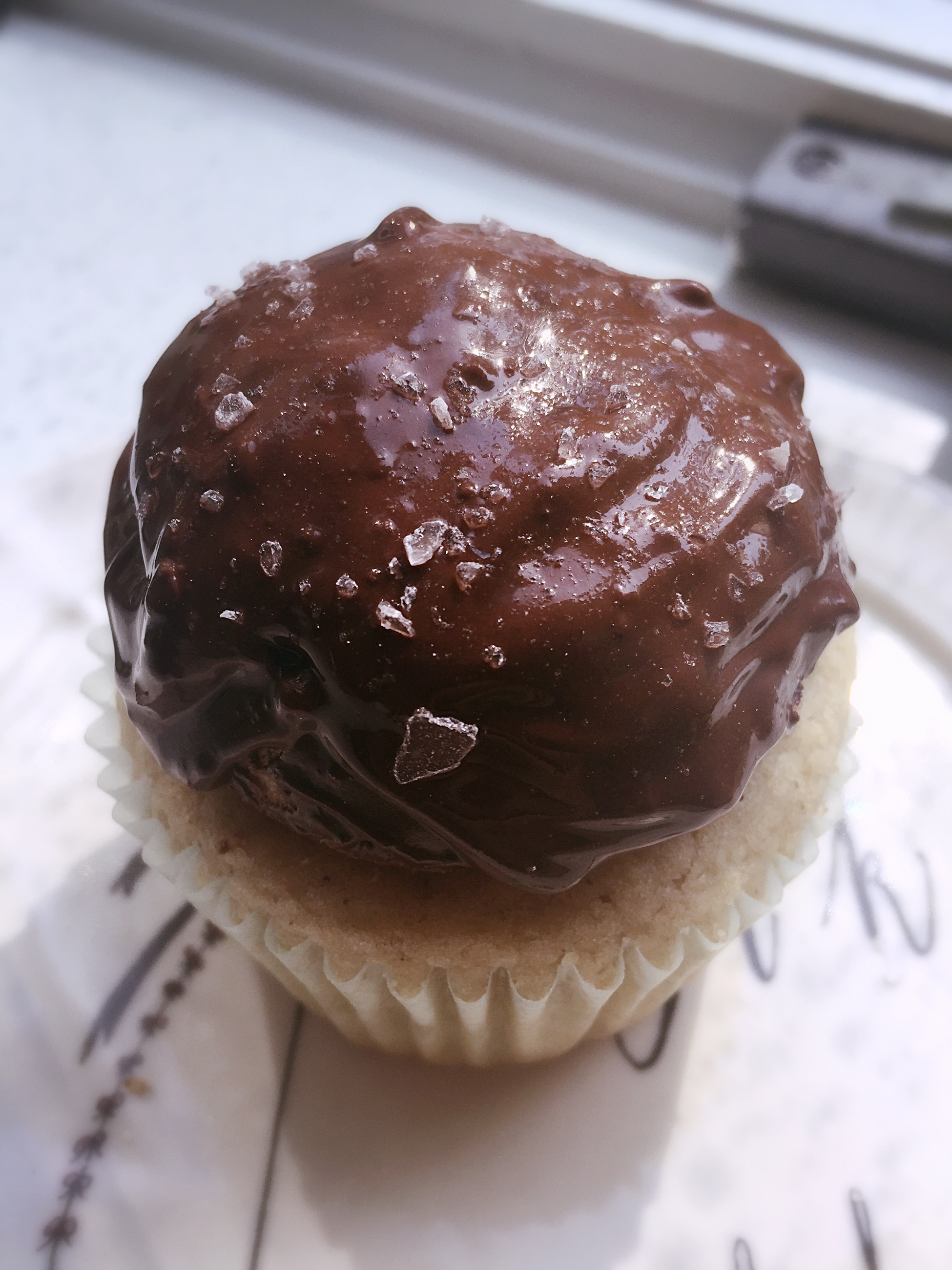 The process is more simple than anything you've frosted before – you basically glue a cupcake and cookie together with chocolate.
You don't have to go through the time of making a frosting, and in fact, this might even be better for you because it doesn't have all that sugar that a typical frosting has 🙂  Plus, you can mix and match flavors of the cupcake and cookie.  Maybe you want a chocolate cupcake base, with a peanut butter cookie on top.
Steps:
Pick a cupcake and cookie recipe (make sure that the cookie does not flatten, so something along the lines of a sugar cookie)
Scoop out the cookie dough with a cookie scooper, and press very lightly (you still want to maintain the dome shape)
2.  Melt chocolate you want, and according to the amount of cupcakes.
3.  Place a dollop of chocolate on top of the cupcake.
4.  Dip the cookie into the chocolate, and then place it onto the dollop (on the cupcake).  Sprinkle with salt or sprinkles if wanted!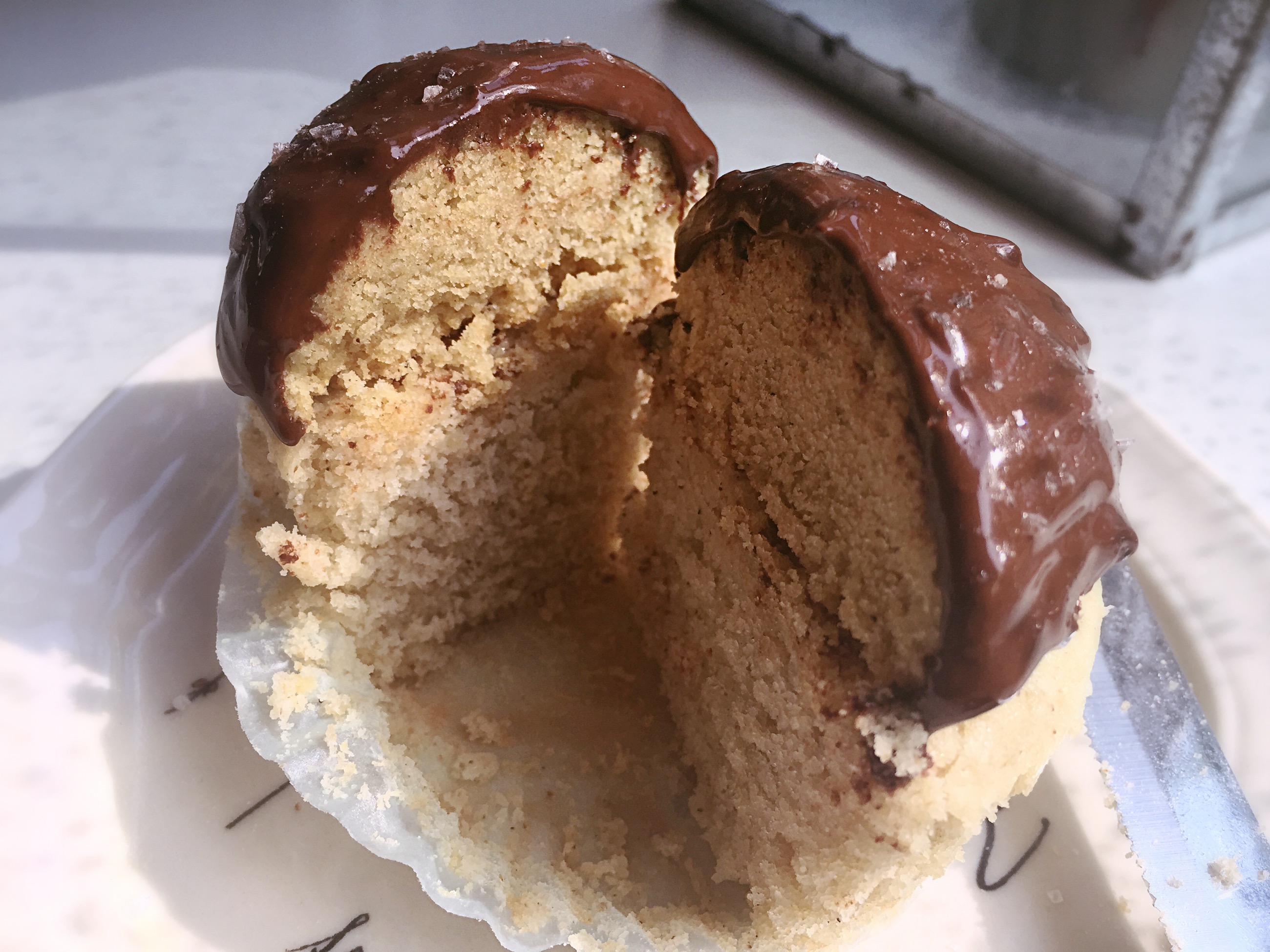 And there you have it – the easiest and simplest way to decorate a cupcake!