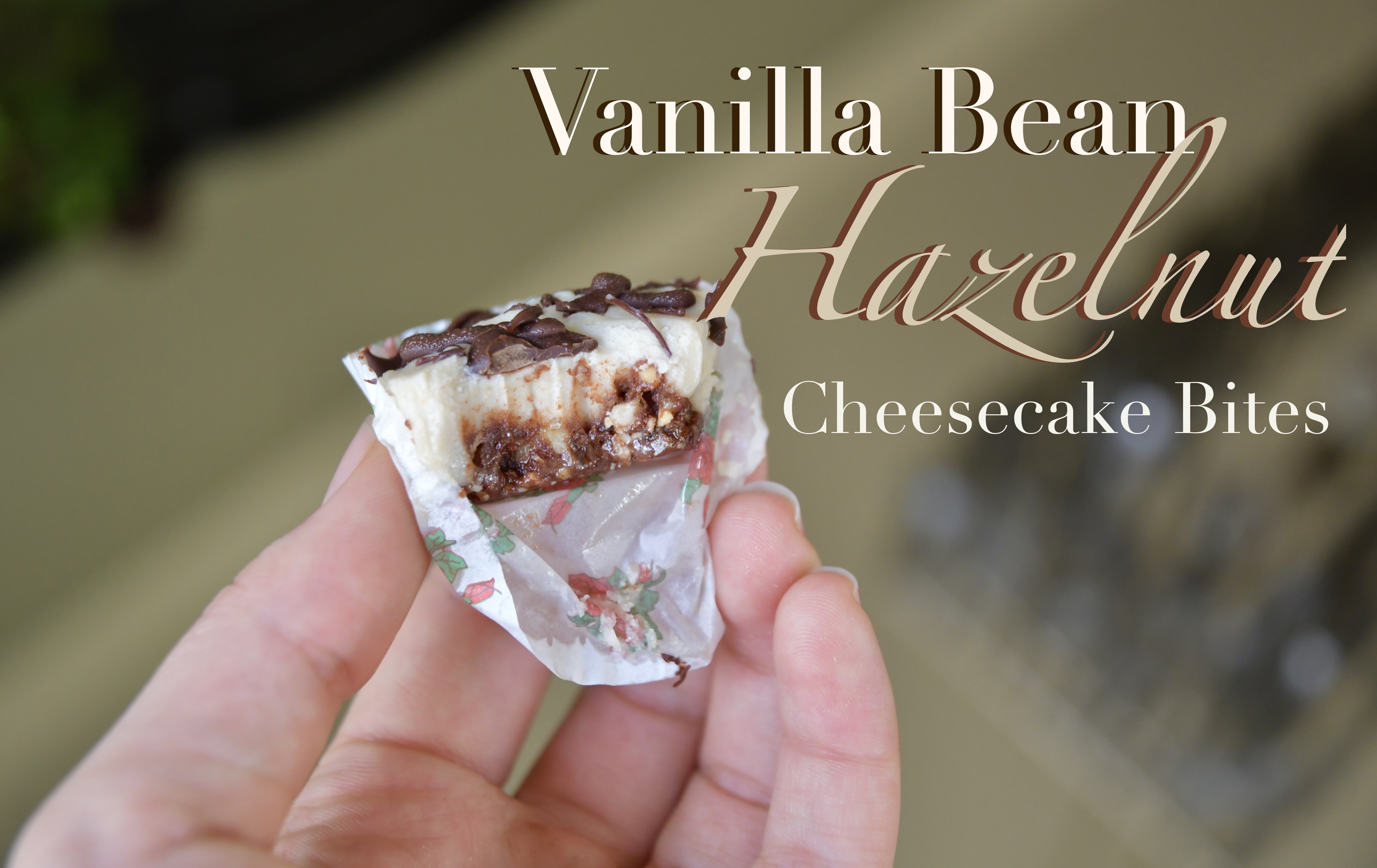 Vanilla, hazelnuts, chocolate; these are a few of my favorite things.
So when it came to creating a cheesecake recipe, I wanted it to involve all of these ingredients in the most harmonious way possible while tasting like an actual, real cheesecake.  These vanilla bean hazelnut cheesecake bites are decadent, smooth, creamy, and not to mention gluten-free, vegan, and refined sugar-free (oh, and no-bake!).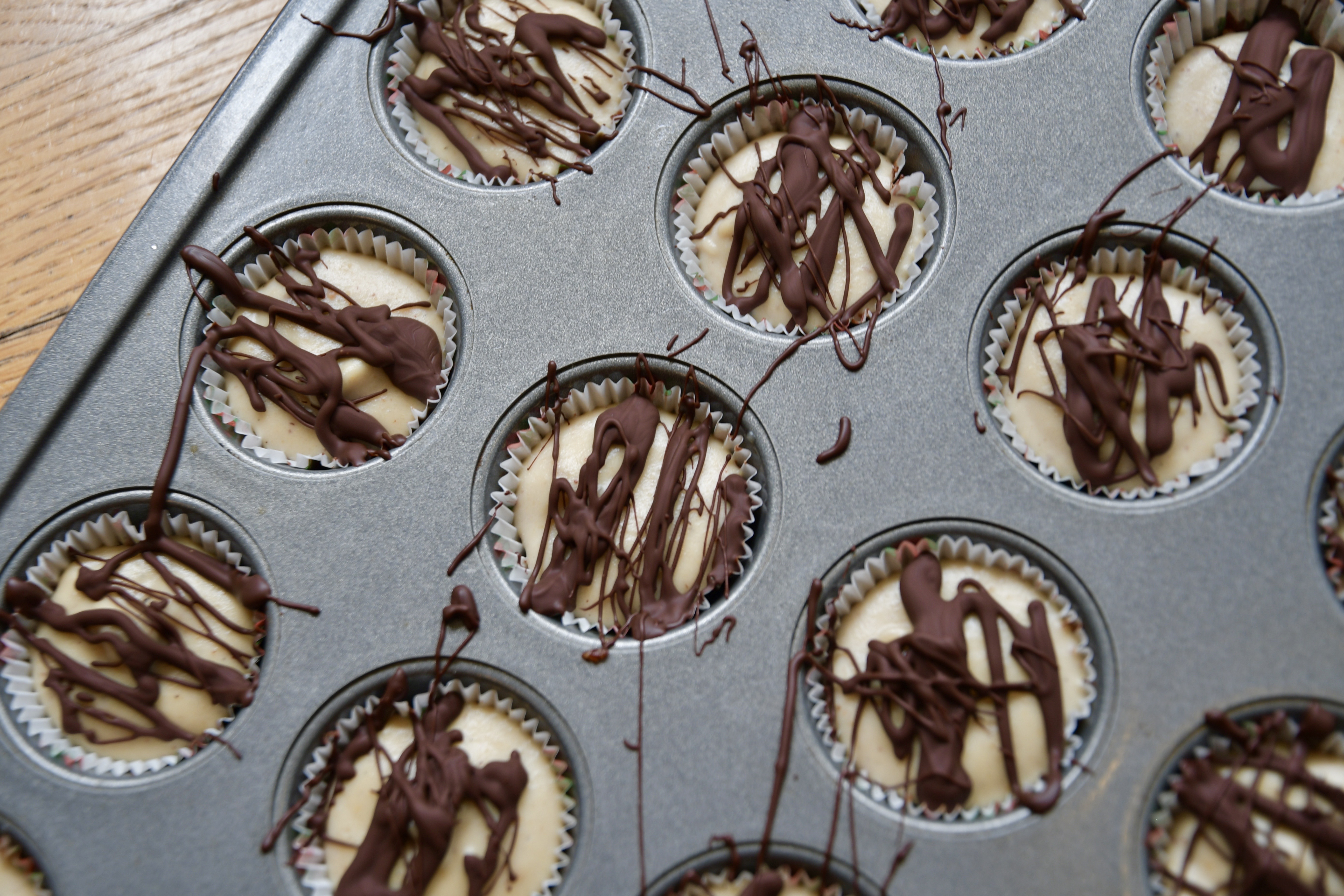 I've tried out a handful of vegan cheesecake recipes which were all OK, but nothing star-worthy.  This recipe has been tested and heartily approved by my toughest critics – even non-cheesecake lovers liked it!  I was new to the cheesecake world when I was diagnosed with a dairy-intolerance, and it was one of the hardest of the dairy products to part with.  Now, I'm excited to go back in with this innovative (and healthier) twist on the traditional.  All I have to say is: crisis, averted.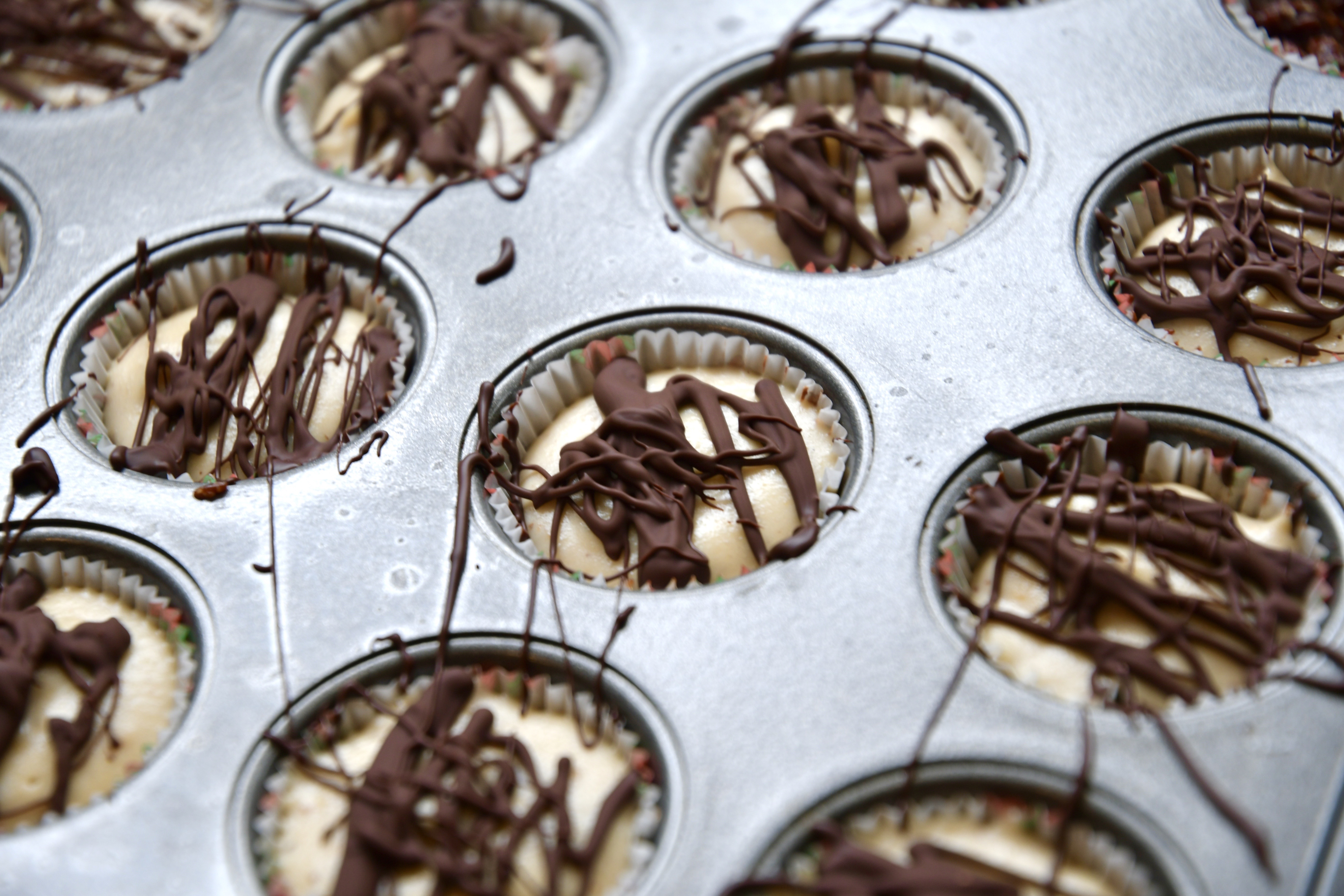 I brought these over to my grandparents' for Easter, and was happily overwhelmed by the family's positive response to these cheesecake bites.  With dreamy vanilla notes, and the roasted hazelnut flavored undertones, the cheesecakes to one of my critics, could easily be served in a fine restaurant.  I will gladly take that compliment!  The roasted hazelnut adds depth resembling the Italian "gelato alla nocciola," and in combination with the chocolate drizzled on top, a nutella-like flavor is born.  Is your mouth watering yet?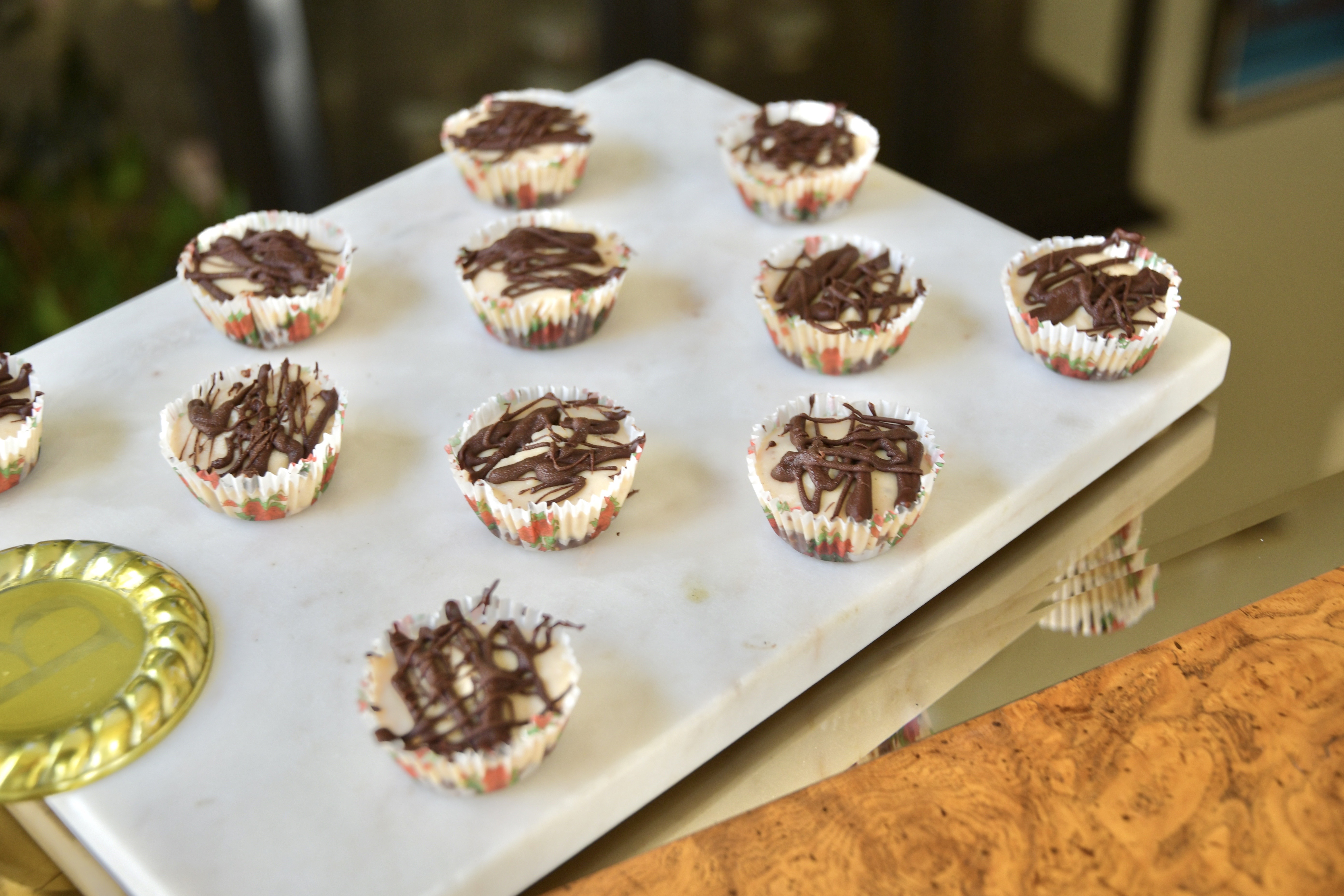 These are just as beautiful as they are delectable, and their small size only makes them more enjoyable to eat.  Just peel, bite and enjoy!  Whether you want a dessert that'll impress a party, or you want a little treat for yourself, these vanilla bean hazelnut cheesecake bites are the recipe for you.

Vanilla Bean Hazelnut Cheesecake Bites
Cuisine:
Gluten-free, Vegan, Refined sugar-free
Prep time:
Cook time:
Total time:
Ingredients
Crust
1 cup nuts (1/3 cup raw cashews, ⅓ cup raw pecans, ⅓ cup roasted hazelnuts) *
4 medjool dates, pitted
2 tbsp maple syrup
1 tbsp coconut oil
2 tsp vanilla extract
Cream
¾ cup cashews, pre-soaked and strained
¼ cup roasted hazelnuts
5 tbsp maple syrup
¼ cup unsweetened almond milk
2 tsp vanilla extract
1 tsp vanilla beans
½ tsp salt
Optional
dash of espresso powder
dash of nutmeg
Drizzle
½ cup vegan chocolate (refined sugar-free if possible)
½ tbsp coconut oil
Instructions
Line a 24 cup mini muffin pan and grease a mini loaf pan.
Blend all crust ingredients in a food processor into a sticky mixture. Place them in the muffin pan and mini loaf pan. Refrigerate them when you work on the cream.
Blend all the cream ingredients together on a high setting until a smooth consistency is reached.
Scoop the cream into the prepared crust. Tap it against a table top to ensure there are no bubbles. Place it in the freezer for an hour.
Meanwhile, melt your chocolate (in the microwave at 30 second intervals, mixing in-between). Then add in your coconut oil. After an hour of the cheesecakes freezing, with a fork, drizzle the chocolate mixture over the cheesecakes.
Freeze for an additional 4 hours. Serve (or keep frozen).
Notes
* You can really choose whatever combination you want
Try out homemade
unsweetened almond milk
 for an even fresher flavor!