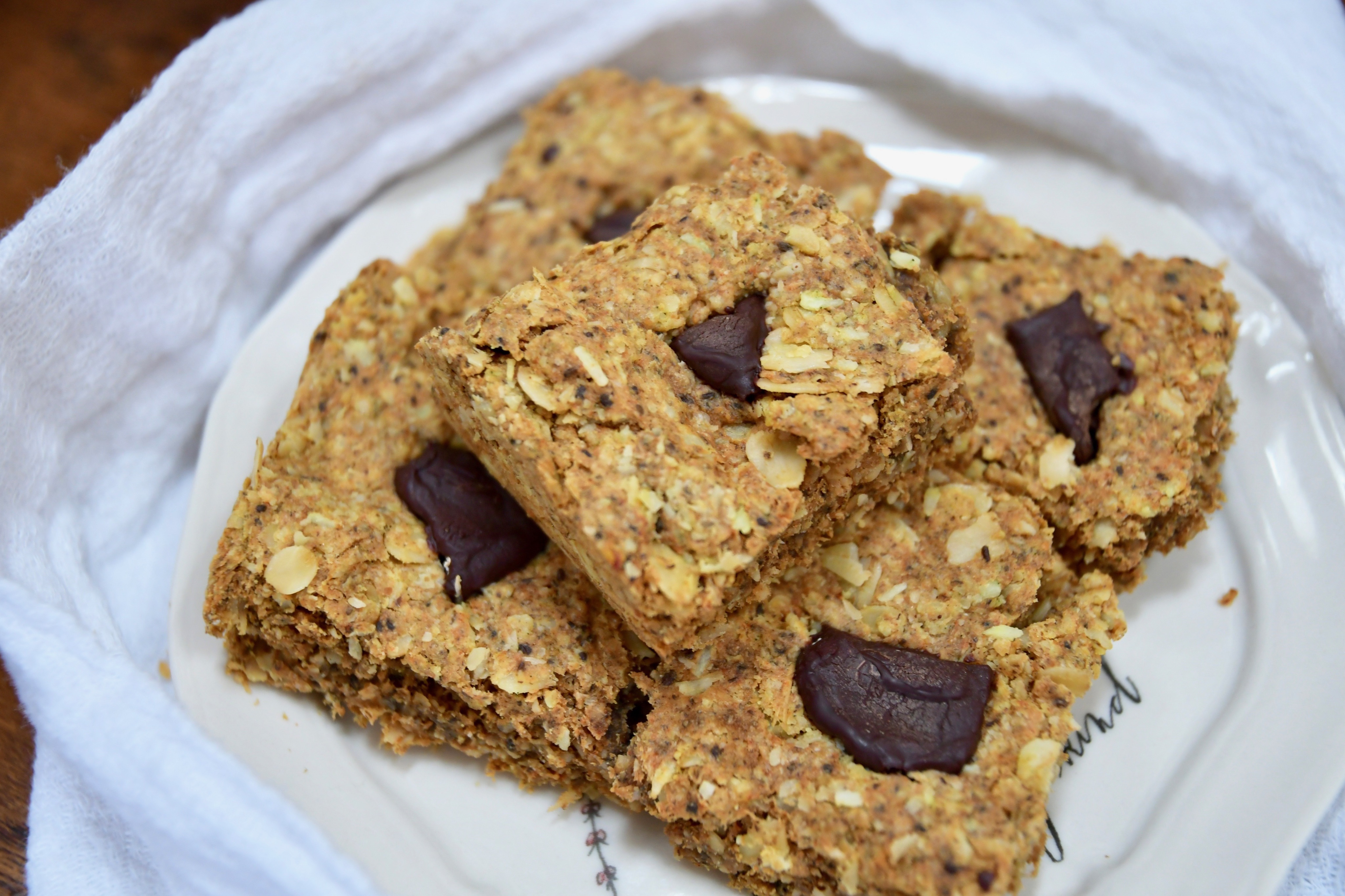 With snow on the ground, I think it's safe to say that it's very cold outside.  So perhaps take this as a hint to put your yogurt or chia seed pudding aside for a new, warm breakfast.  Solution: gluten-free and vegan peanut butter protein breakfast bars.
It has everything to make the perfect winter breakfast.
warm
grounding
chocolatey
balanced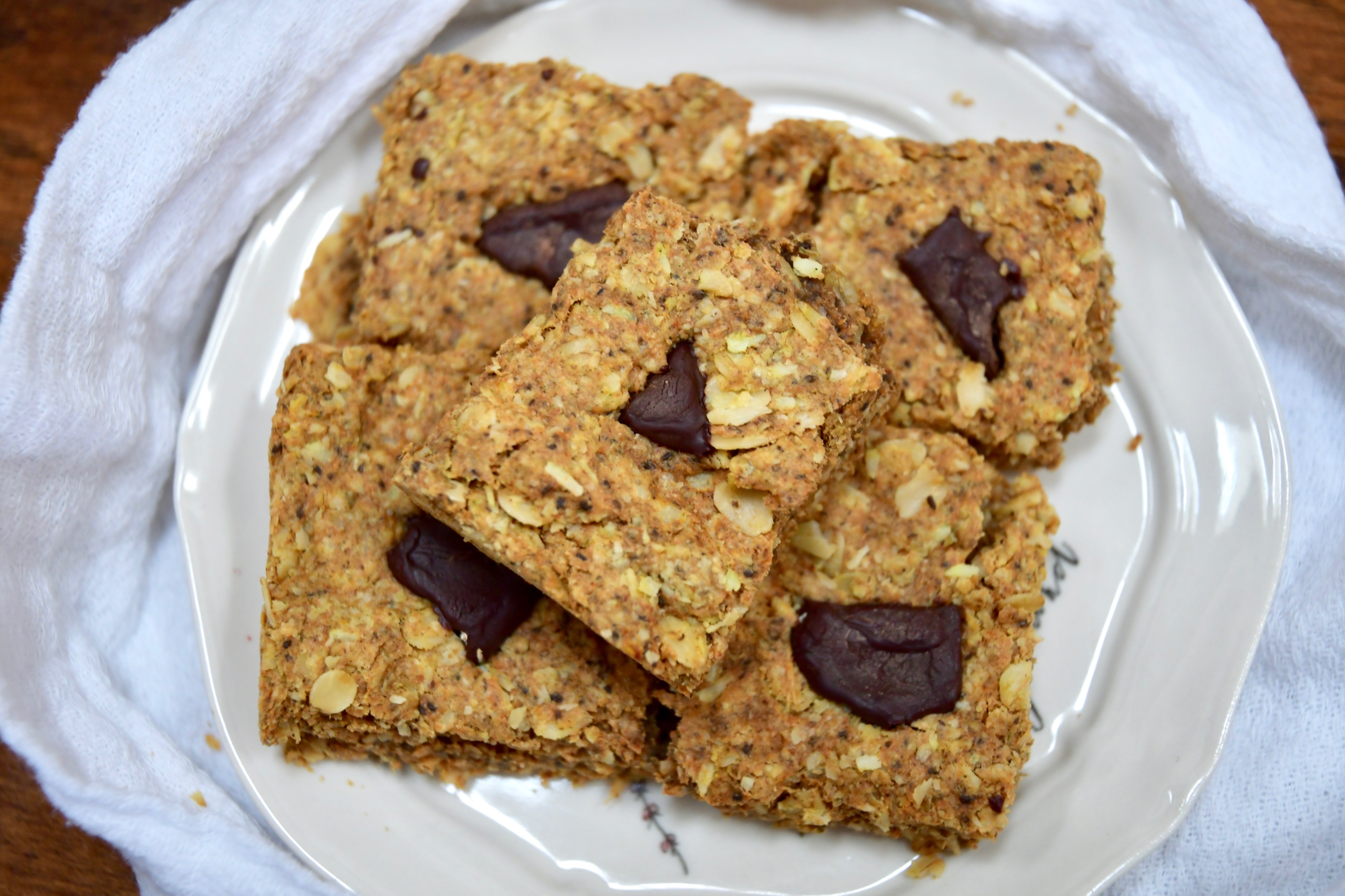 With all the running around and early mornings, a breakfast that keeps you full and energized is super important.  This does just that.  The protein from the peanut butter and plant-based protein powder, and the fiber from the oatmeal and chia seeds make your tummy happy (and for a long time).  Not to mention the bliss that chocolate brings 🙂
It's like having a dessert minus the guilt: Dessert – Guilt = Happiness!
Aside from the nutritional benefits, you can make this recipe really quickly and it'll last you a whole week.  It's a timesaver!  In fact, you might even spend more time assembling cereal and milk than grabbing one of these peanut butter protein bars.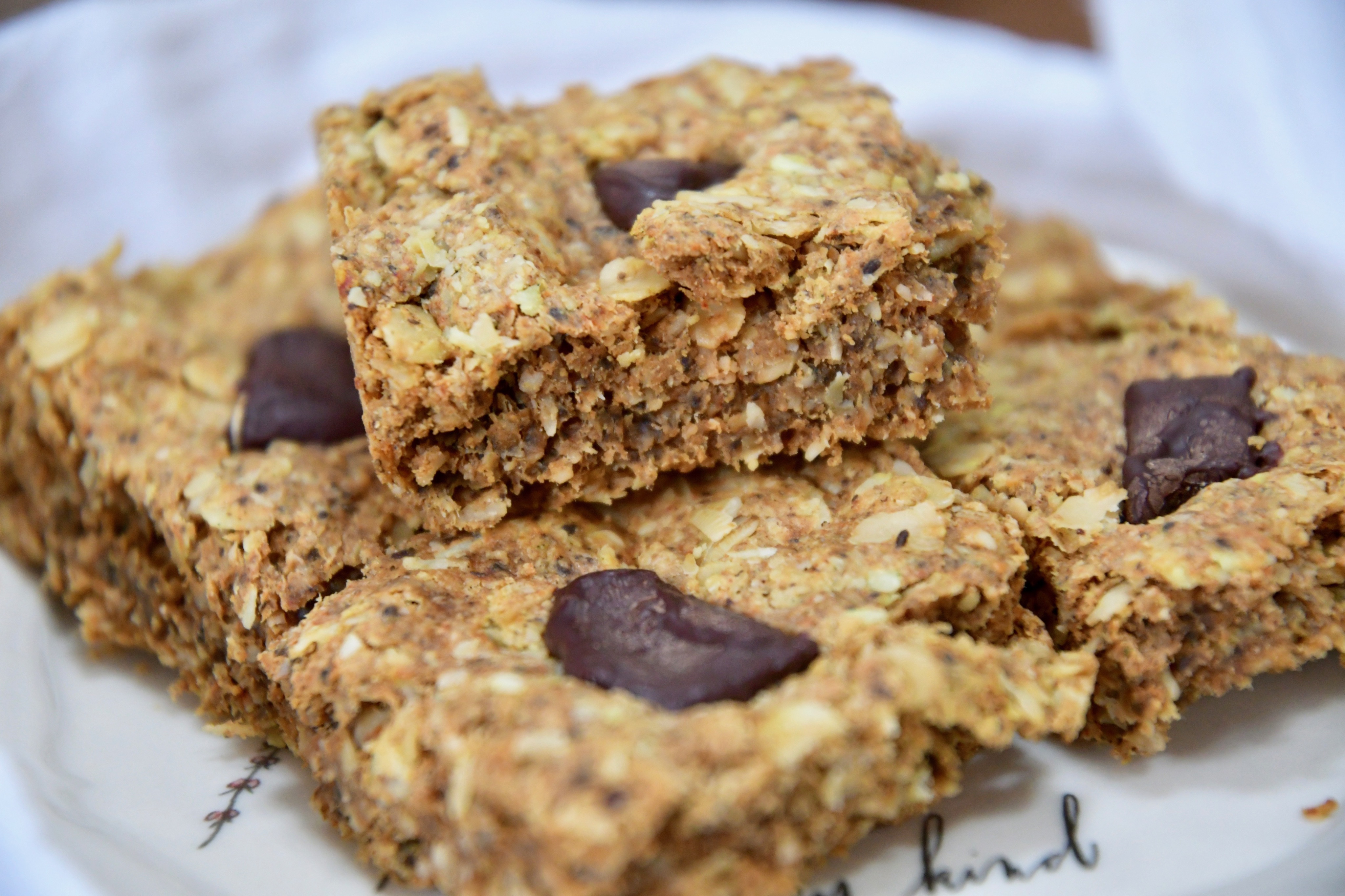 What's there not to love?

Peanut Butter Protein Breakfast Bars (GF + V)
Prep time:
Cook time:
Total time:
Ingredients
¾ cup gluten-free rolled oats
¼ cup gluten-free oat flour
⅓ cup unsweetened coconut flakes
¼ teaspoon baking soda
2 tbsp plant-based protein powder
2 chia eggs (2 tablespoons ground chia seeds + 6 tablespoons water)
2 tablespoons coconut oil
¼ cup + 2 tablespoons unsalted peanut butter
¼ cup sugar
vanilla extract
pinch of salt
Instructions
Preheat oven to 350 degrees F. Prepare an 8x8 pan, greased with coconut oil.
Mix together the dry in a large bowl.
In a separate bowl, mix the wet.
Add the wet to the dry and mix.
Place the batter onto the greased pan and spread until even.
Bake for 25-30 minutes.
Enjoy!  Pair this with some almond milk or chocolate milk for an even better breakfast.