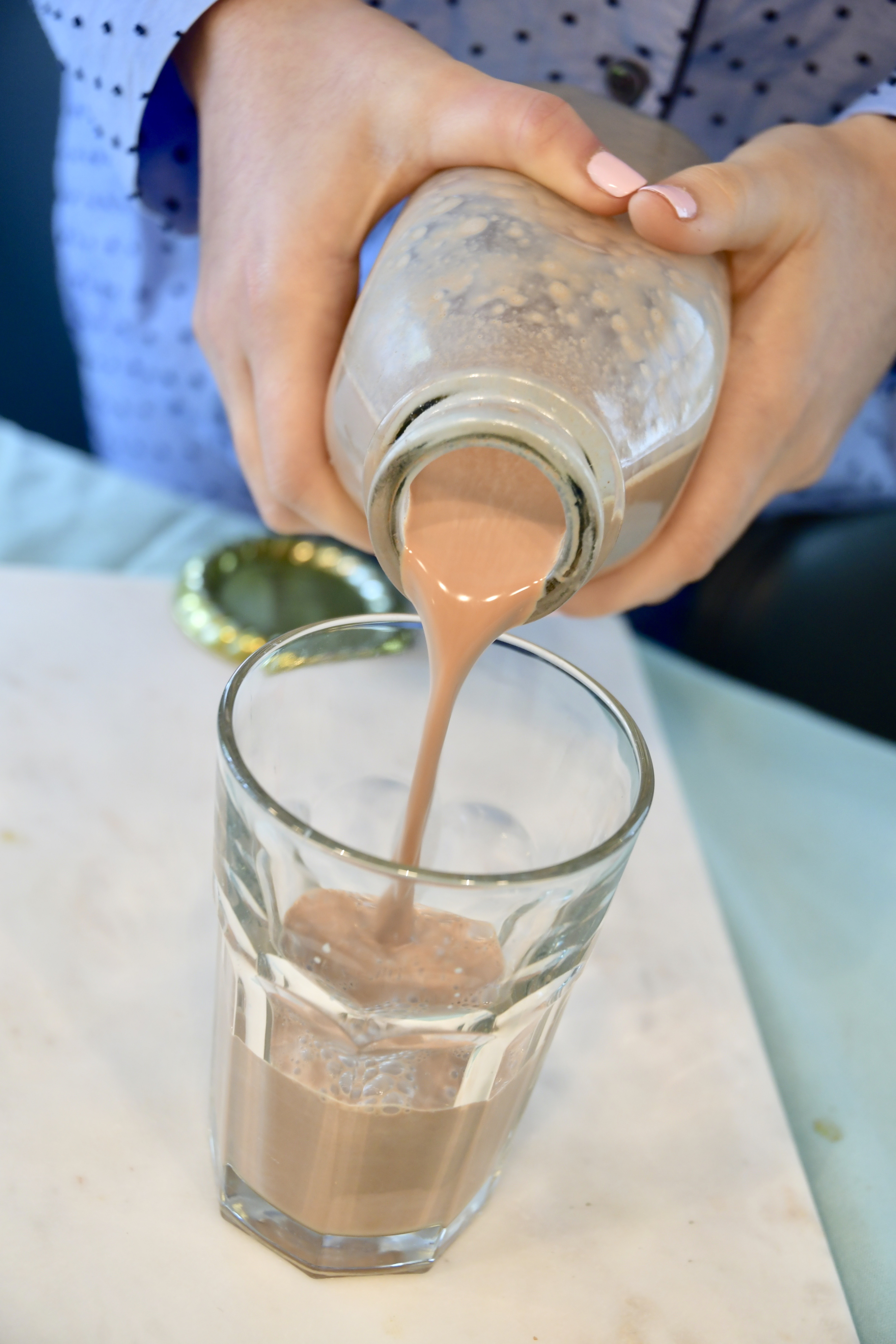 I love making homemade nut milks.  Not only because it's super easy and so much healthier than your typical store-bought type, but because you can take a simple recipe and make it your own… like making Chocolate Hazelnut Milk – or what I like to call it – "Nutella" milk.  Imagine: liquified Nutella, but 100 times healthier.  No junk allowed!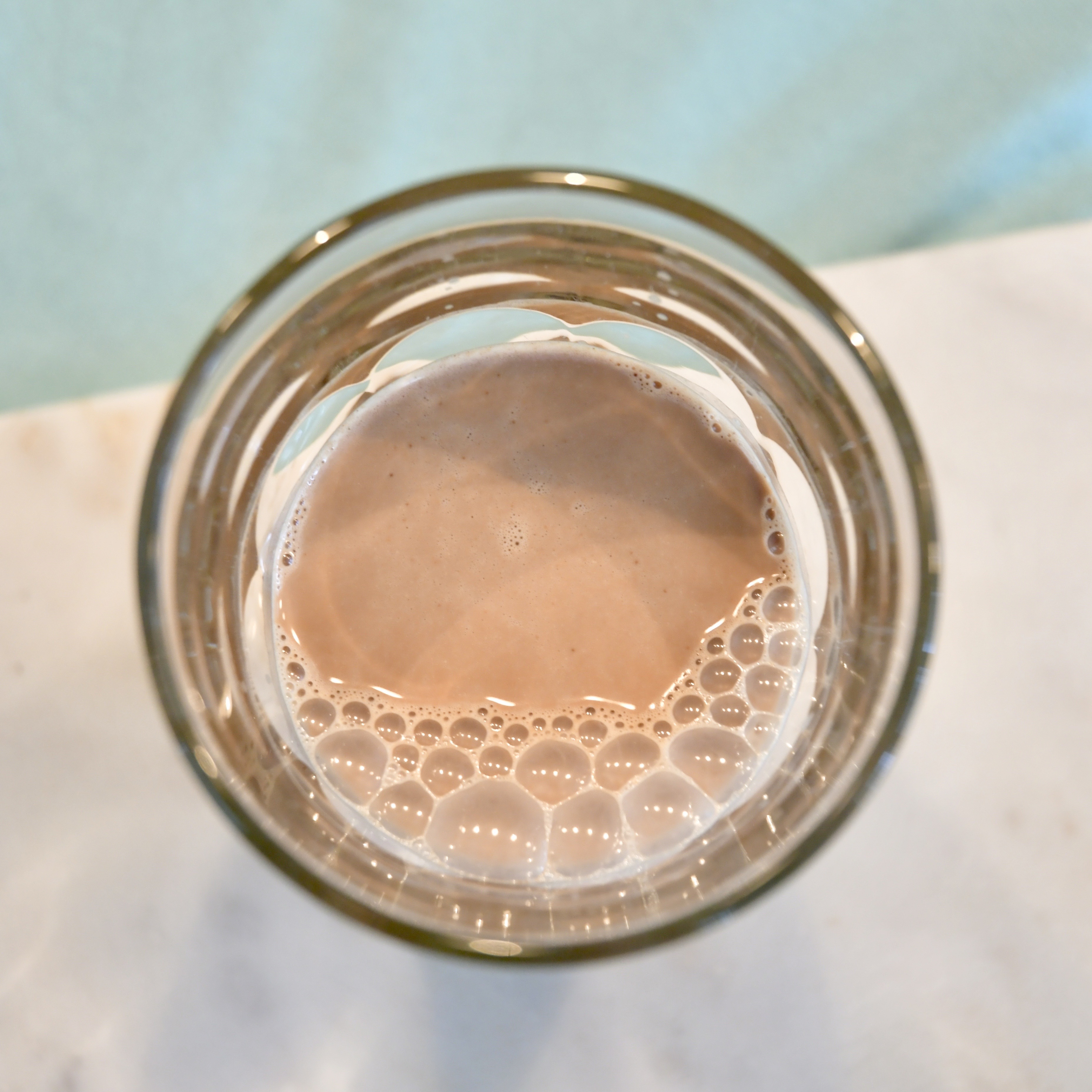 Let's zone in on the main ingredients:
Hazelnuts are a great source of protein (20g per cup), monounsaturated fat (the heart-healthy kind), calcium and magnesium.  And since these hazelnuts are raw, they're retaining these benefits.
Macadamia nuts are a rich source of Vitamin A, protein and riboflavin (a B vitamin that aids the body in converting carbs into glucose for fuel).
Cacao powder is a fantastic source of iron, zinc, magnesium, and anti-oxidants.
Especially with Mother's day coming up, this is the perfect way to make your homemade breakfast really stand out.  I'm sure mothers would enjoy a dose of chocolate (as would you 🙂 ) especially paired with some granola on vegan greek yogurt, cinnamon spice steel-cut overnight oats, or vegan sweet potato coconut waffles.  All you need is a good blender, cheesecloth, and a little patience (just a little).
Chocolate-y, decadent, and oh-so-creamy, this delight only takes ten minutes to make (plus the hazelnuts being soaked).  This Chocolate Hazelnut milk is lightly sweetened and delectable: a true treat and pick-me-up, particularly in the morning.  For nut milk skeptics, this is a delicious way to ease yourself into dairy milk substitutes.
Enjoy this by itself or in smoothies, ice cream, coffee, or even try dunking a cookie in there (it'll be out of this world).

Raw Vegan Chocolate Hazelnut Milk
Cuisine:
Vegan, Gluten-free, Refined Sugar-free
Prep time:
Cook time:
Total time:
Ingredients
3 cups water
1½ cups raw hazelnuts (soaked overnight)
handful of macadamia nuts
4 tbsp cacao powder
4 tbsp maple syrup
1 tsp vanilla extract
2 pinches of salt
Instructions
Blend the water, soaked hazelnuts, macadamia, and water on high power.
With a cheesecloth, squeeze the milk out, and scoop out the hazelnut meal left over (in the cloth) over a bowl. Repeat.
Place the milk in the blender again, and then add the cacao, maple syrup, vanilla extract, and salt.
Tip: With the leftover hazelnut meal, place it on a parchment sheeted pan, and bake for an hour at 325 degrees fahrenheit.  This will create a dried hazelnut meal, which you can then blend to make a flour.  I added this to my
chocolate vegan cake
.