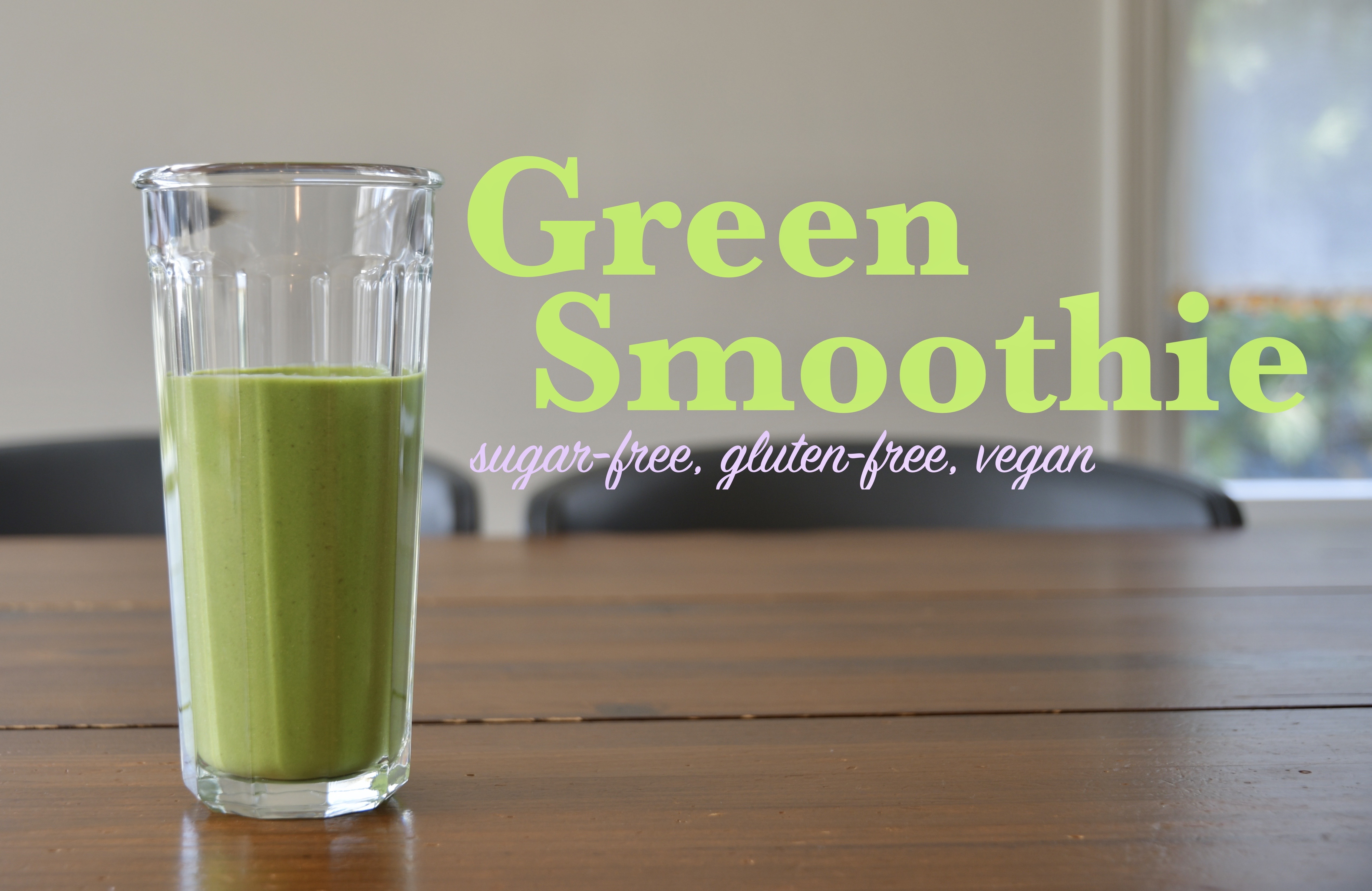 Hello soon-to-be-smoothie lover!  You may have already seen all over Instagram cute pictures of leafy smoothies, and wonder to yourself why anyone would drink that.  I have to admit, that was my reaction to them until this month.  Going from activity to activity, you need something that's quick and will power you through – and smoothies are the perfect way to do so.  They're easy, and the most convenient way to pack in your fruits, veggies, protein, and healthy fats.  For smoothie skeptics like me, along with smoothie enthusiasts, this simple smoothie recipe is the tastiest there is :).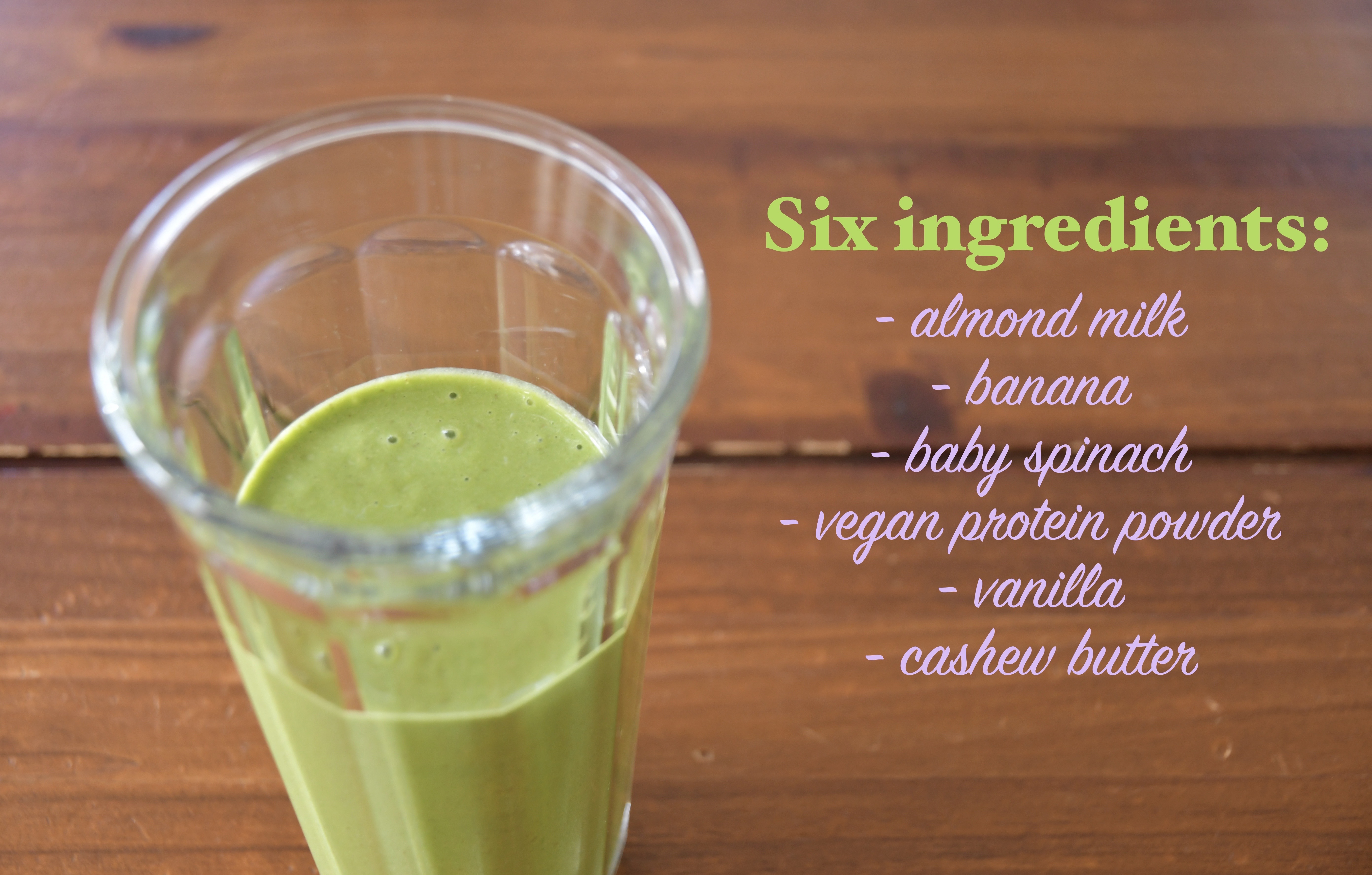 The smoothie mania may seem like a fad, but once you try it you'll be addicted.  When I first went on the look for a smoothie recipe, they had ingredients nonexistent in my refrigerator, and quite frankly, they had a little too much fruit for my taste.  I decided to experiment with basic ingredients likely in a typical refrigerator, and created this recipe; it does a wonderful job at covering up some less desirable flavors, and instead, you get a vanilla-y powerhouse (especially if your almond milk or creamer has a touch of cinnamon).  There's nothing like downing 2 cups of spinach in a delicious (and fashionable) way!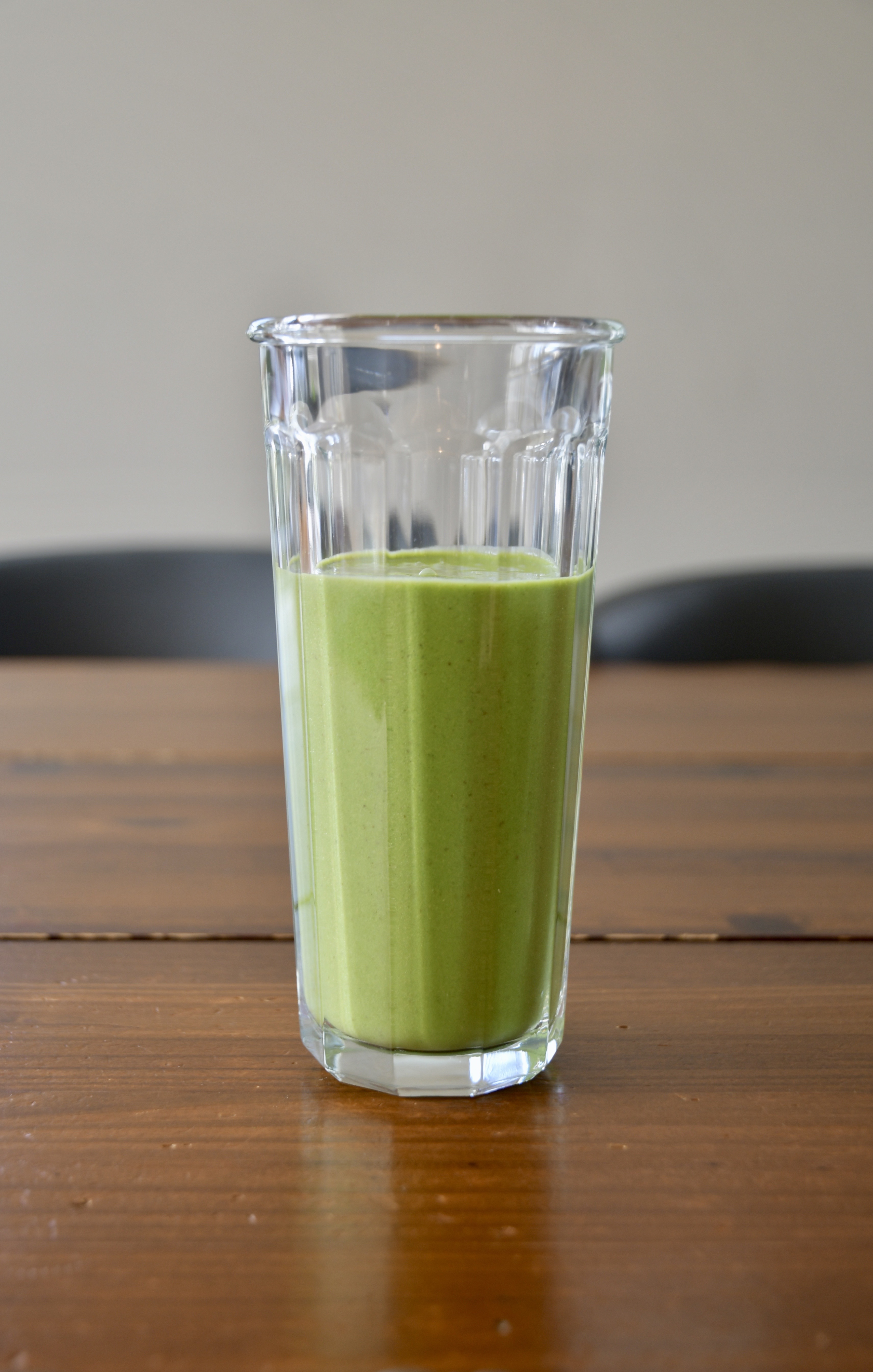 Let's get into the science:
Low in calories, fat, and cholesterol, but high in Vitamin A and Vitamin K, spinach is a great vegetable get absorbed into your system.  Vitamin A is important for immune function, vision, and cell growth.  Vitamin K is critical in proper blood clotting.  Plus, spinach is full of potassium, copper, iron, and magnesium.
Banana adds sweetness to the smoothie, with 14g sugar per banana, without having a high glycemic index (measure of how quickly foods increase blood sugar index).  A bonus is the 3g fiber per banana!
Cashews are rich in Vitamin E, magnesium, and zinc.
Pop the smoothie into a reusable cup for on-the-go, or enjoy it with some granola sprinkled on top.  Whatever way you have it, you can be sure that it'll satisfy your taste buds (and tummy)!

Simple Green Smoothie
Cuisine:
Sugar-free, Gluten-free, Vegan
Ingredients
1 frozen banana
2 cups baby spinach
3 tbsp pea protein powder
1 cup almond milk (preferably unsweetened)
1 tbsp cashew butter
½ tsp vanilla extract
Instructions
Blend all ingredients on high setting in a blender.
Nutrition Information
Serving size:
1
Calories:
340
Fat:
12
Sugar:
14
Sodium:
491
Fiber:
6
Protein:
27
With this recipe, you'll feel confident to jump on the smoothie bandwagon.  Enjoy!